I've found my new favorite place to adventure.
Which is surprising, because the recipe was all wrong. 100 plus degrees. A smoke cloud lingering from a wild fire miles and miles away. Dust and dirt and heavy air. Never enough sunscreen.
And, yet, the beauty. The extreme beauty of Zion National Park overtook me completely.
It's the type of place where you round every corner and an audible, "Wow" escapes your lips. Where palettes of creams and pinks and reds meet the blue of the sky.
Wonder fills your mind and adventure overcomes your soul. You can't help but want to throw open your car door and leave it parked for another time when technology seems necessary. Because at that moment, when you're gazing up and feel so small, it doesn't. Metals and service and to-do's and all those things that seem important in the every day are now mere memories. (Besides a camera to capture said moment, of course.)
Rocks are your walls and the feeling is freeing. 
Of course, I'm not so crazy as to attempt a climb with 3 inches below my soles. These photos were all too necessary, because when you're in a setting that inspires you, it's important to let your creativity shine. I quickly swapped my dress for cotton and heels for hiking boots, but in the meantime, isn't the combination lovely?
I wasn't planning on blending in with this look – the dress that I wore to the wedding rehearsal of my cousin Kristin – but call it coincidence or fate, I was one with the sandstone cliffs. (It also comes in white, and the black option is 40% off right now!)
It was with this dress on, in this setting, I looked around and realized that a desert palette may just be the perfect scheme for summer. It screams warmth, which I mean in both a literal and metaphorical sense. Paired with bright turquoise earrings, a nod to the sky, it's a look that carries elegance and yet showcases the adventurous side of your young soul.
:: Shop The Look ::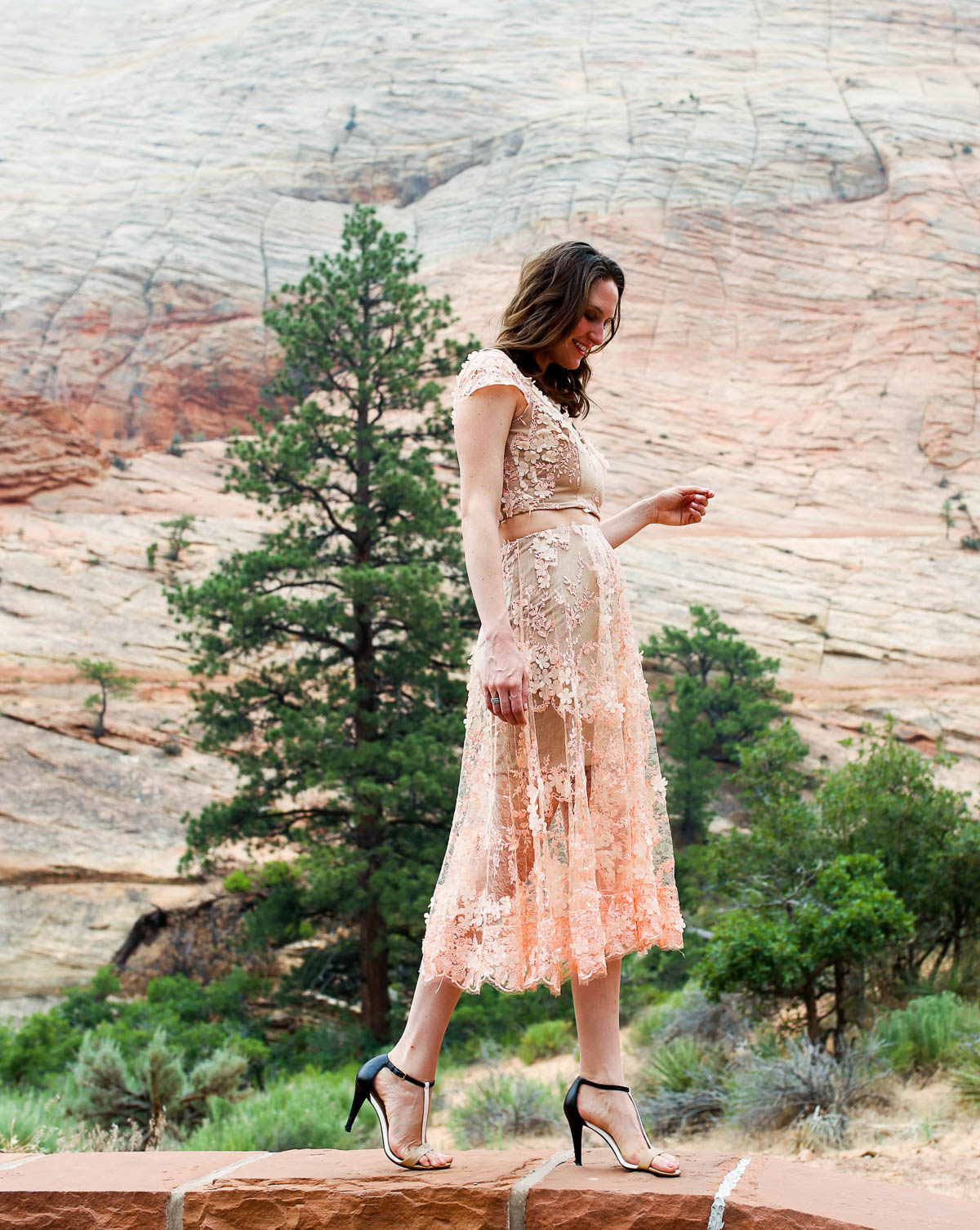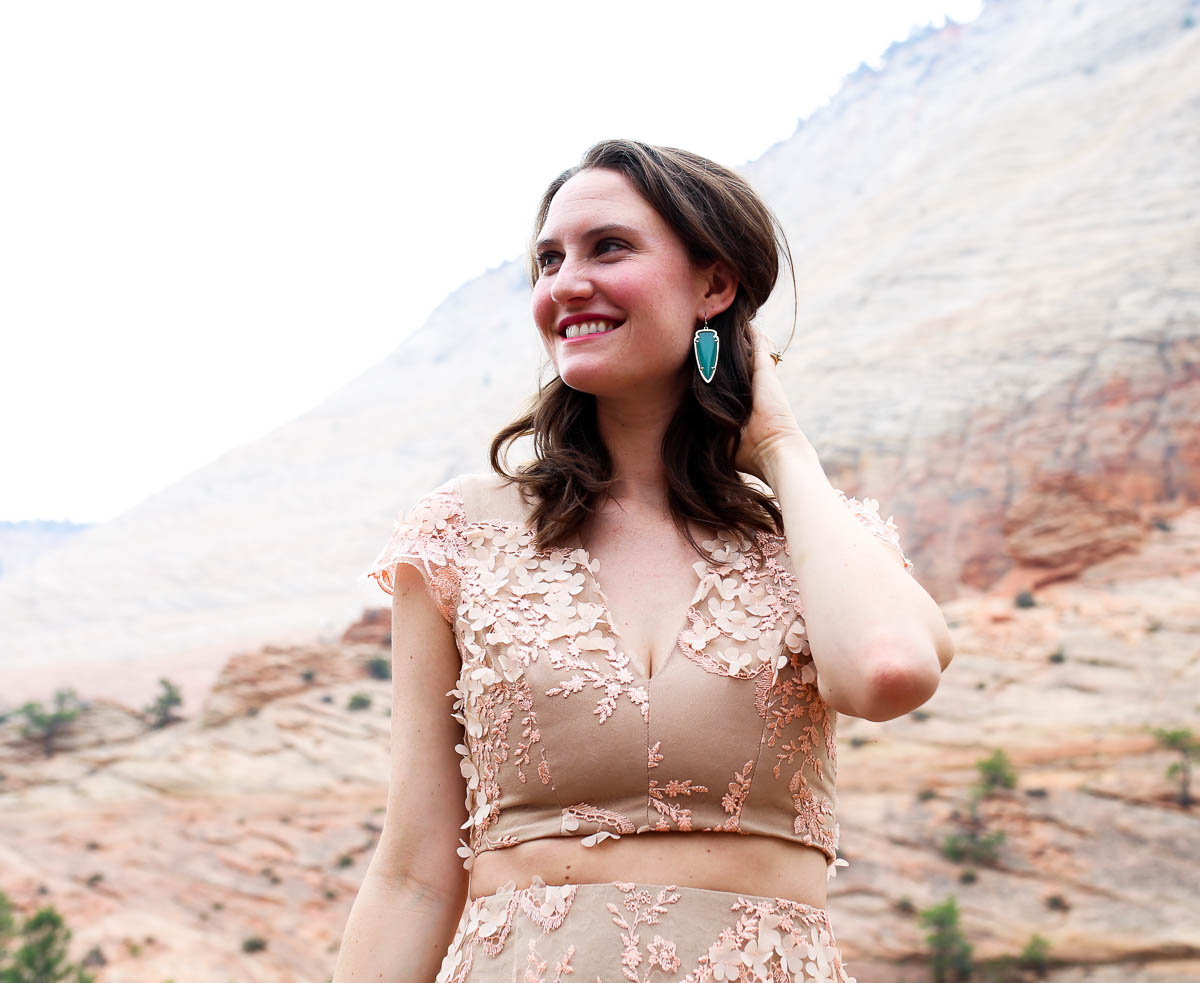 More to come on our Zion National Park adventures! From one of the most beautiful weddings I've seen, to hiking upstream surrounded by canyons, this place has stolen my heart.
We're currently finishing up our wild, wild west trip with a visit to Salt Lake City. Utah is a gorgeous state that I've only scratched the surface of, and it's making me want to stay in my adventure mode forever.