Pop, fizz, clink! Ah, the sound of holiday parties. You've no doubt been to a few so far this December, and have plenty more on the horizon. With all that bubbly being shared, what better excuse to get a little dressed up? Particularly in a shade that screams, "Ready to celebrate!" in the classiest way possible.

Forget jumping into the predictable sea of plaid. Instead, try wearing white. Yes, after Labor Day <gasp>, because we've all got a little rebellion in us. (The whole "Don't wear white after Labor Day" rule is long gone anyways. This isn't a novel concept to you, I'm sure!)
Don't fret about the "shade." Cream? Winter white? Bright white? White white? It all works. Paired with festive statement earrings and winterized accessories like this black purse, you'll be turning heads left and right. 
I found this particular dress at Mosa, a boutique in Charleston that my mom and I deemed our favorite of the city. The dress is made by a new-to-me Australian-based designer called Shilla The Label; in scrolling through their e-boutique I was impressed with their knack for designing beautiful dress that are both streamlined and stylish. I love the bell sleeves on this dress and the shape of the silhouette, which is so flattering.
I paired the dress with J.Crew Blossom Earrings (Currently on sale), black crossbody bag (Similar here & here, and this emerald velvet option would be the prettiest pop of color and is only $39!), black tights and booties.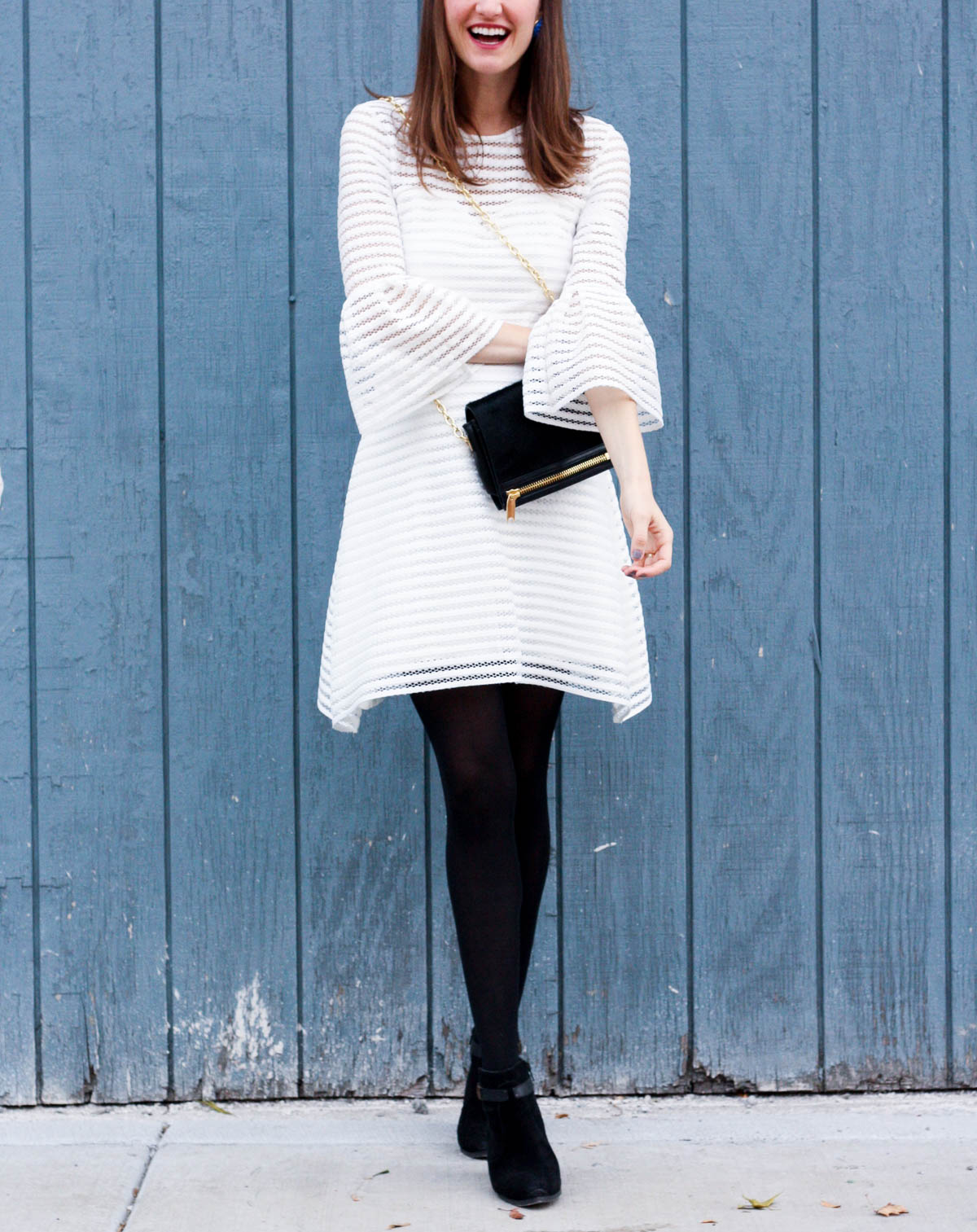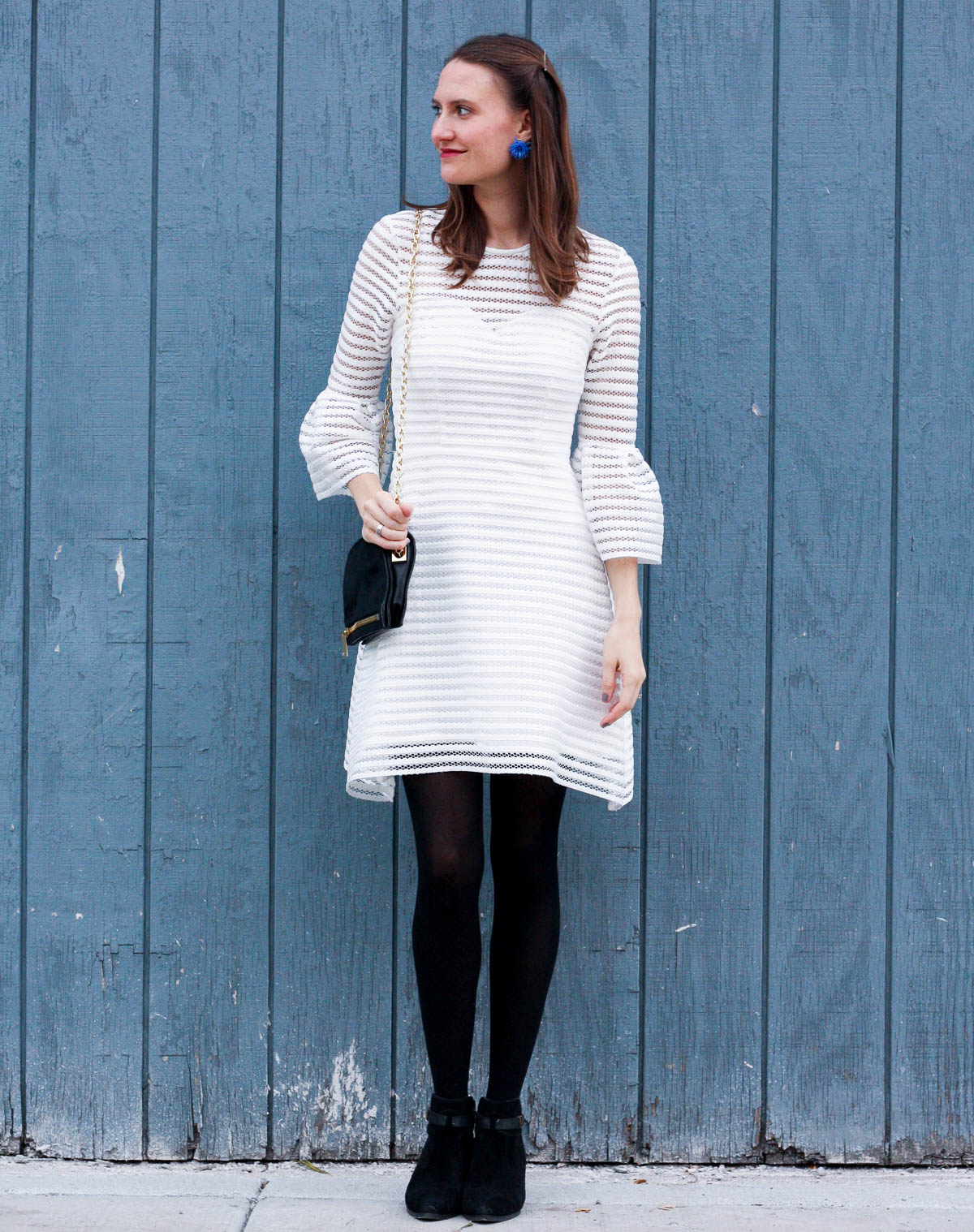 The exact dress I'm wearing in this post can be purchased here, but I've provided some darling options below to consider also.
On a personal note, and speaking of celebrating the holidays, this weekend Doug, Gracie and I are in Boston visiting Doug's sister and her family. Life took over and we haven't seen them since the summer, and we can't wait to spend some quality time with the gang. Be sure to follow along on Instagram – we're planning a big adventure to the Festival of Lights, which should be fun with the kiddos in tow. Have a wonderful weekend!