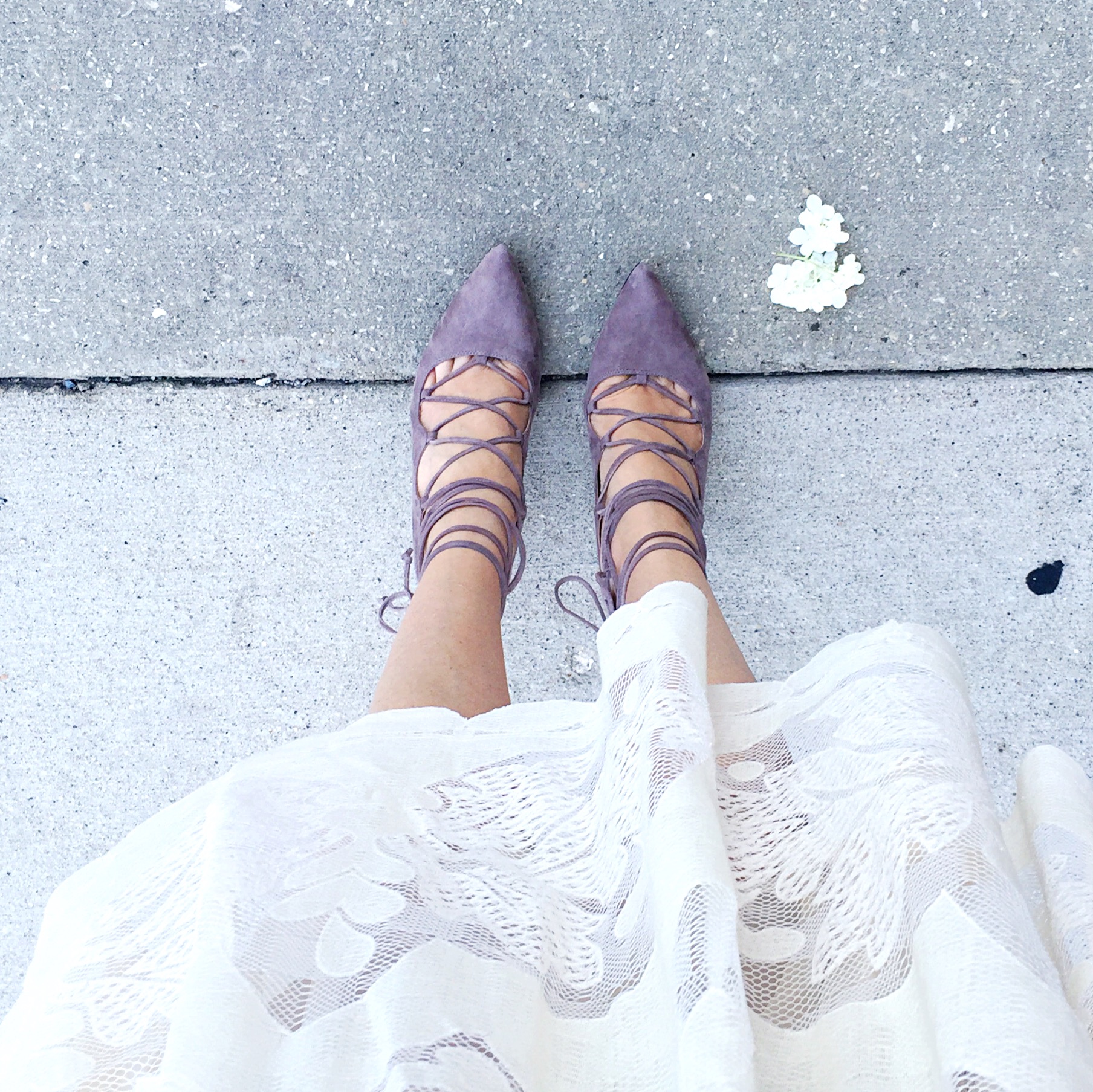 Purple lace up heels are available here
If you're already following me on Instagram, you may have noticed a @LIKEtoKNOW.it link and/or tag on most of my outfit posts. While many have already heard of it, I wanted to take a moment to introduce the amazement that it is, and also offer an amazing chance to win a wonderful prize package!
So, here's the scoop. When you sign-up with LIKEtoKNOW.it (It's free!) you will get the details of my outfit, and anyone else you're following, each time you like applicable Instagram posts. The details of that particular outfit that you liked will be sent to your inbox and you can shop directly from there. (Check out past outfits I've linked here.)
…That's it! Easy breezy shopping.
It's honestly become my preferred way to shop, because I can see how others have styled items and buy it right there. No need to ask your favorite blogger where they got their clothes, shoes, or other accessories from, because after signing up, all you have to do is "Like" the post you're interested in getting the details, and voila! It will be in your inbox shortly.
So, what are you waiting for? Sign up to get the goods!
As an added bonus for our amazing readers, a group of bloggers and I have teamed up to bring you an amazing giveaway for a brand new 13.3″ Macbook Air and an authentic Tory Burch handbag!
How do you enter? All you have to do is sign-up with LIKEtoKNOW.It and follow each one of the accounts below on Instagram. We are all bloggers who are passionate with what we do and we know that you will love the photos that we deliver on your newsfeeds!
a Rafflecopter giveaway