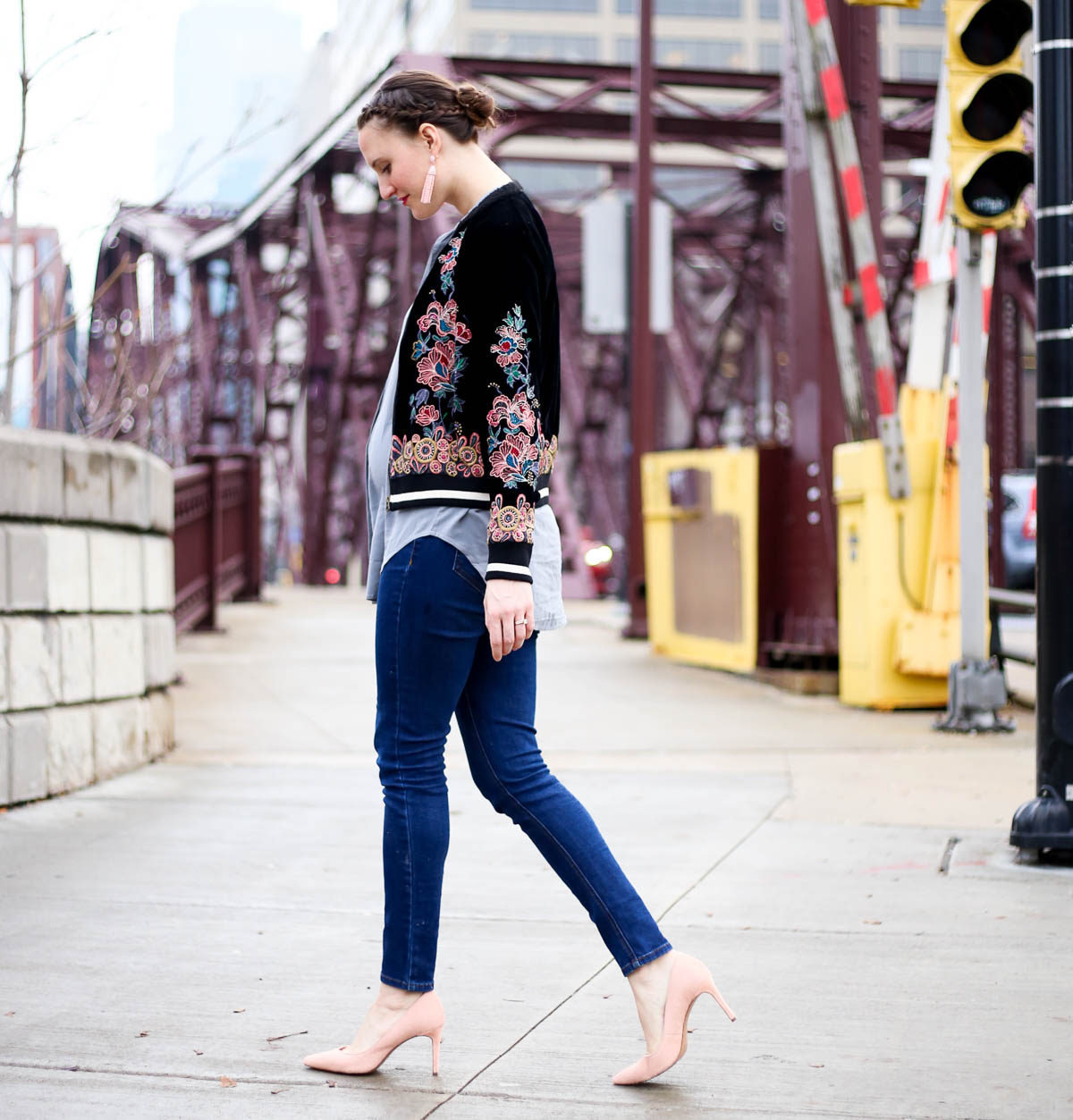 So, I know I professed my love for basic last week, but today I'm throwing a bit of a curveball at ya. You see, while basics are an amazing foundation on which to establish any wardrobe, statement pieces are equally as important. Your statement could be as classic as a well-placed scarf, or it could be as bold as this velvet embroidered bomber that quite literally made me stop in awe when I saw it.
This jacket is just…cool. Like, way cooler than I am, which means I obviously had to have it in attempt to fool anyone who hasn't yet experienced my tendency to roll off cheesy jokes and be the only one laughing in response. ("Mom jokes", as Gracie will certainly one day call them. I'm prepared and I'm proud.)
What makes it cool? Let me break it down for you. Cool factor #1: It's a bomber. Channeling badass women like Amelia Earhart is always a good idea. Cool factor #2: It's velvet. (So in right now.) Cool factor #3: It's embroidered with a colorful floral design. Cool factor #4: Compliments will flow freely, which is something I proved out the day these photos were taken. Wear it and be prepared to say "Thank you" more than Christmas day.
I paired it with a blouse that was made of the softest, most comfortable silk I think I've ever worn. I love the light grey color (non-maternity), since it'll pair well both on its own and with statement pieces like this jacket. To accessorize, I kept it simple with blush pinata earrings (on my "in constant rotation" list) and blush heels (similar finds here and here).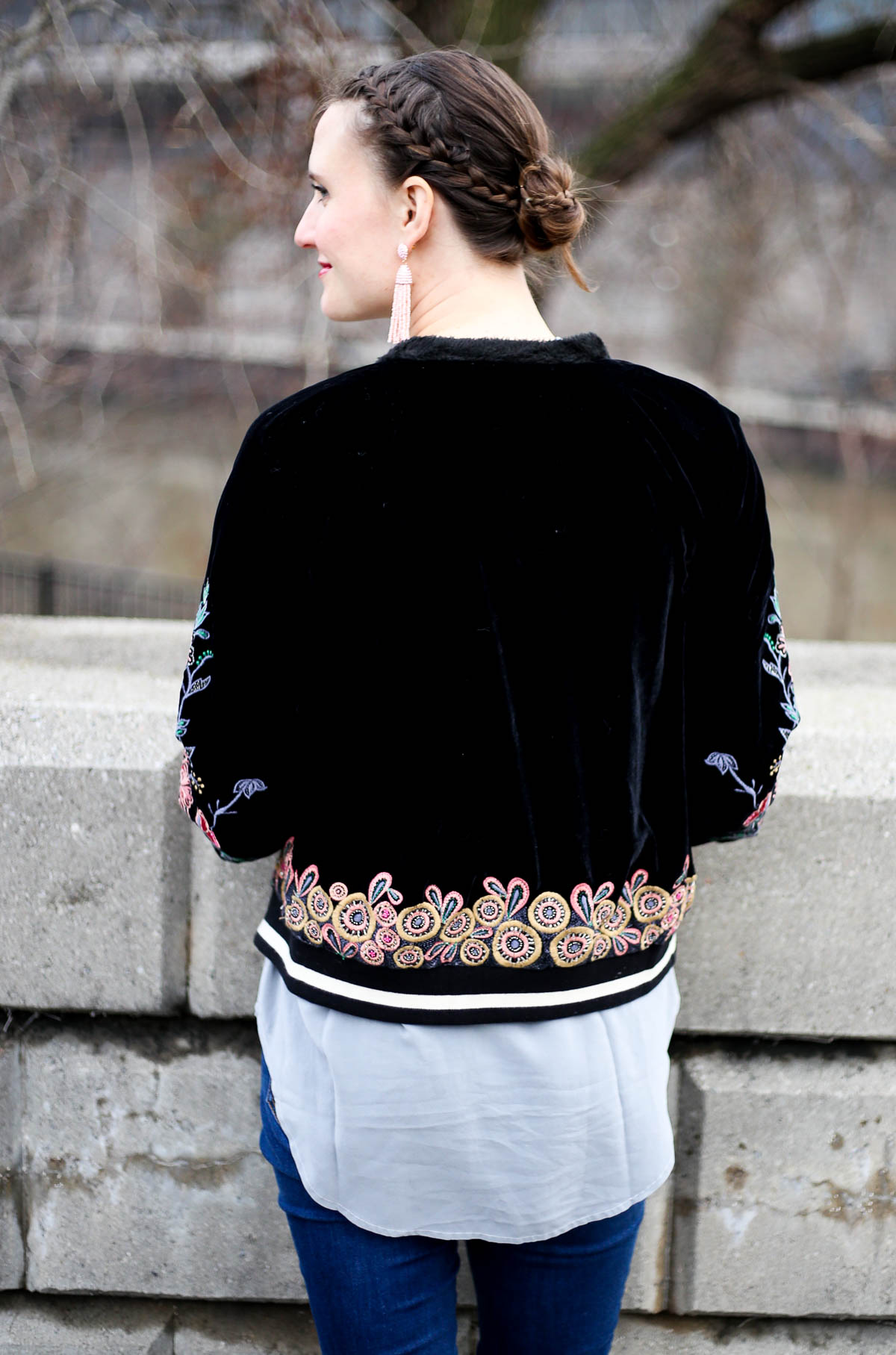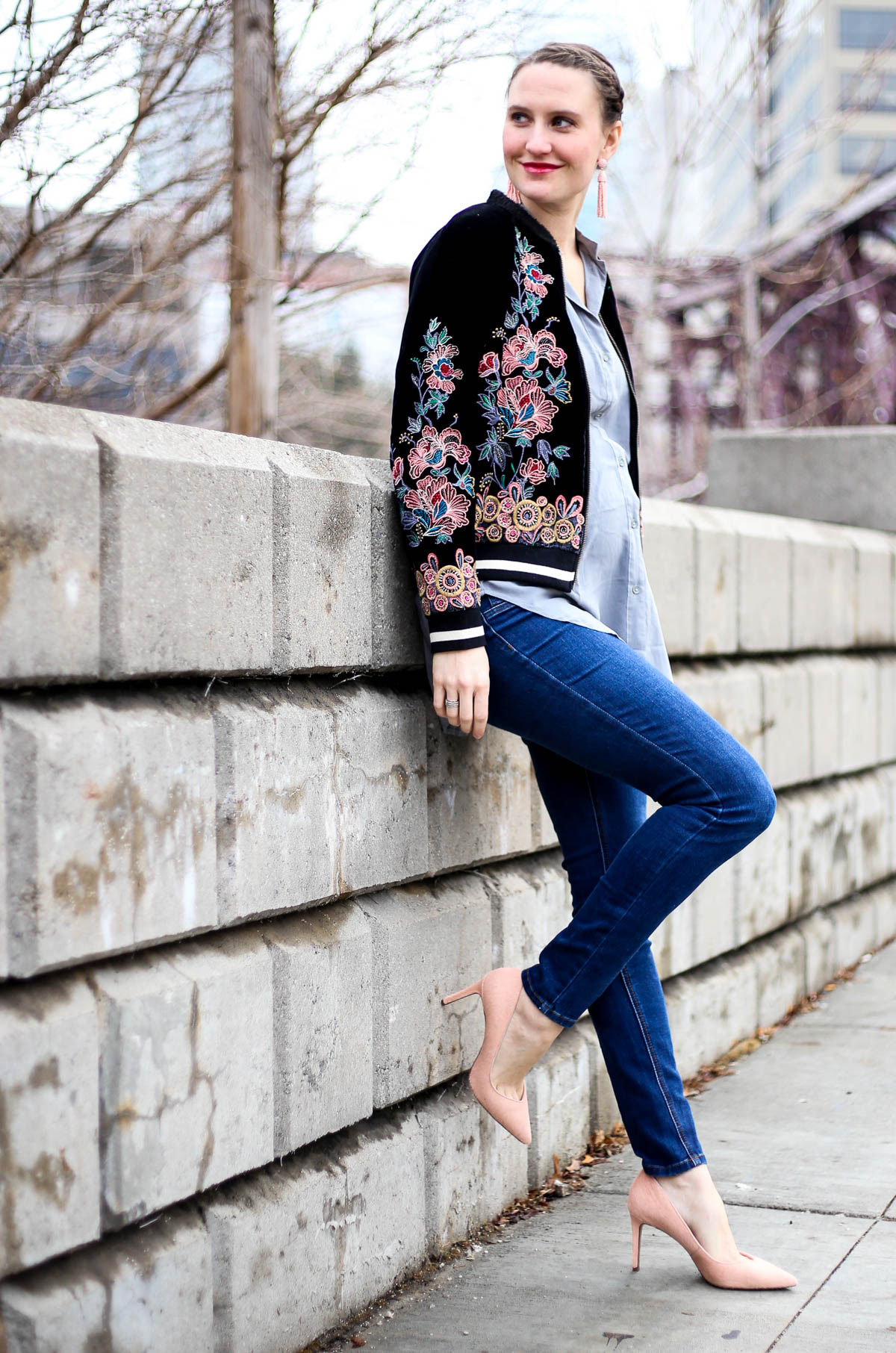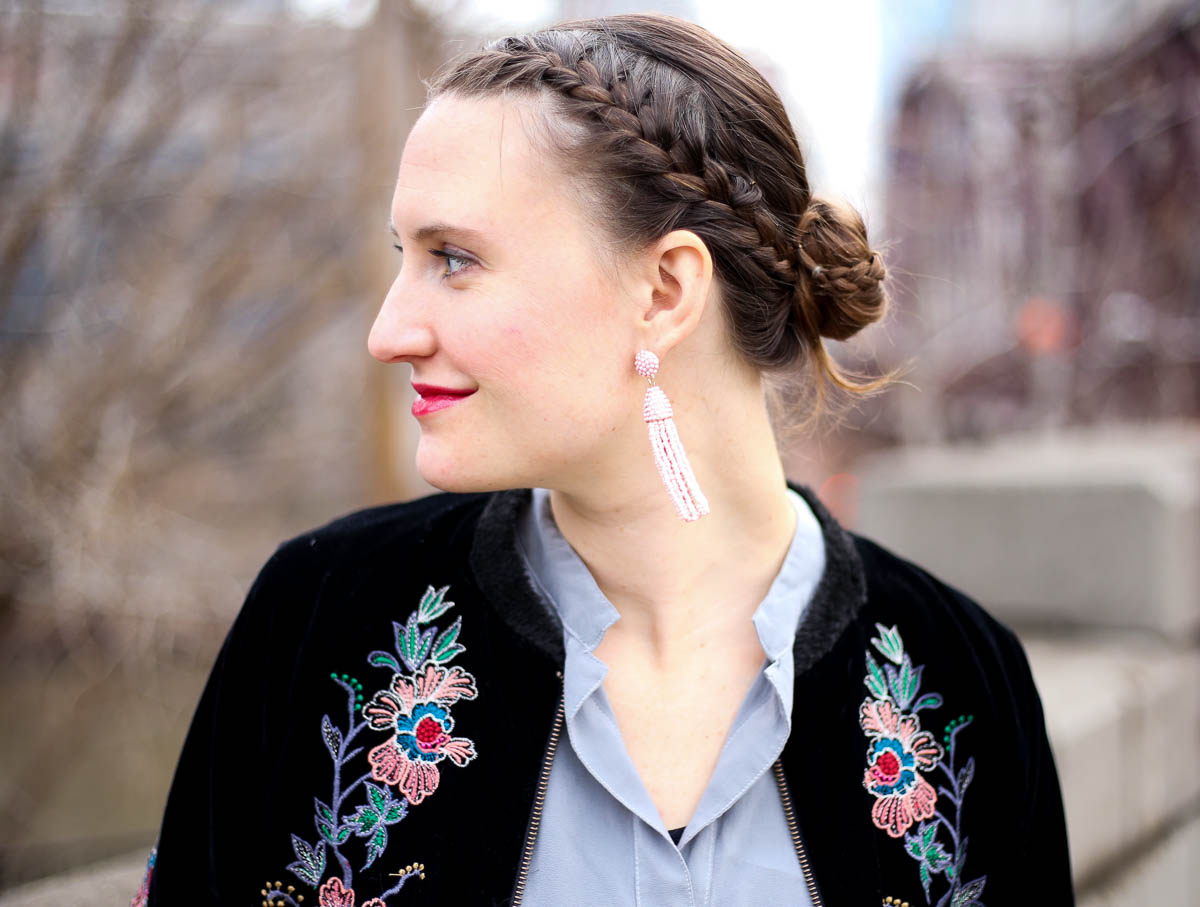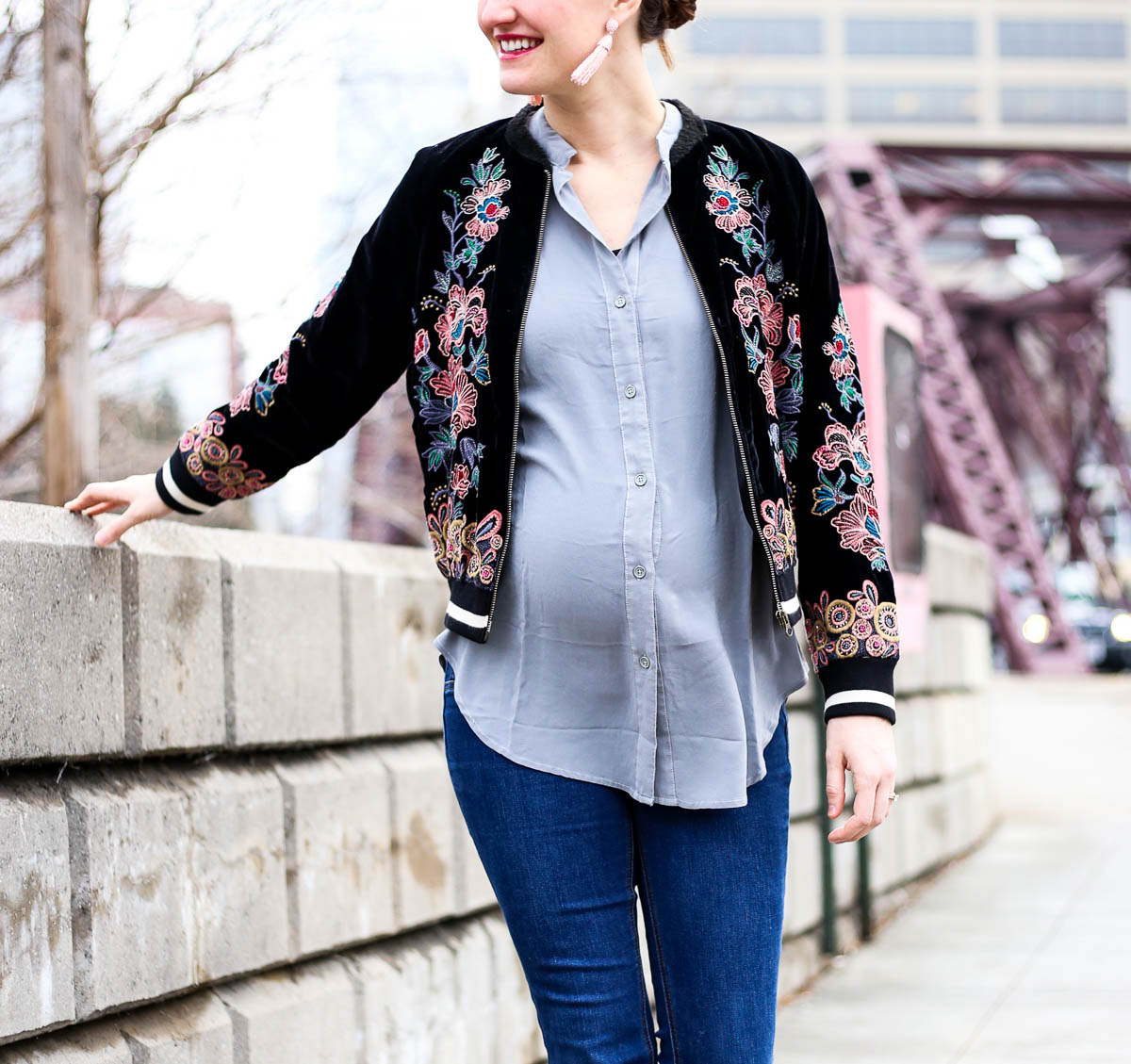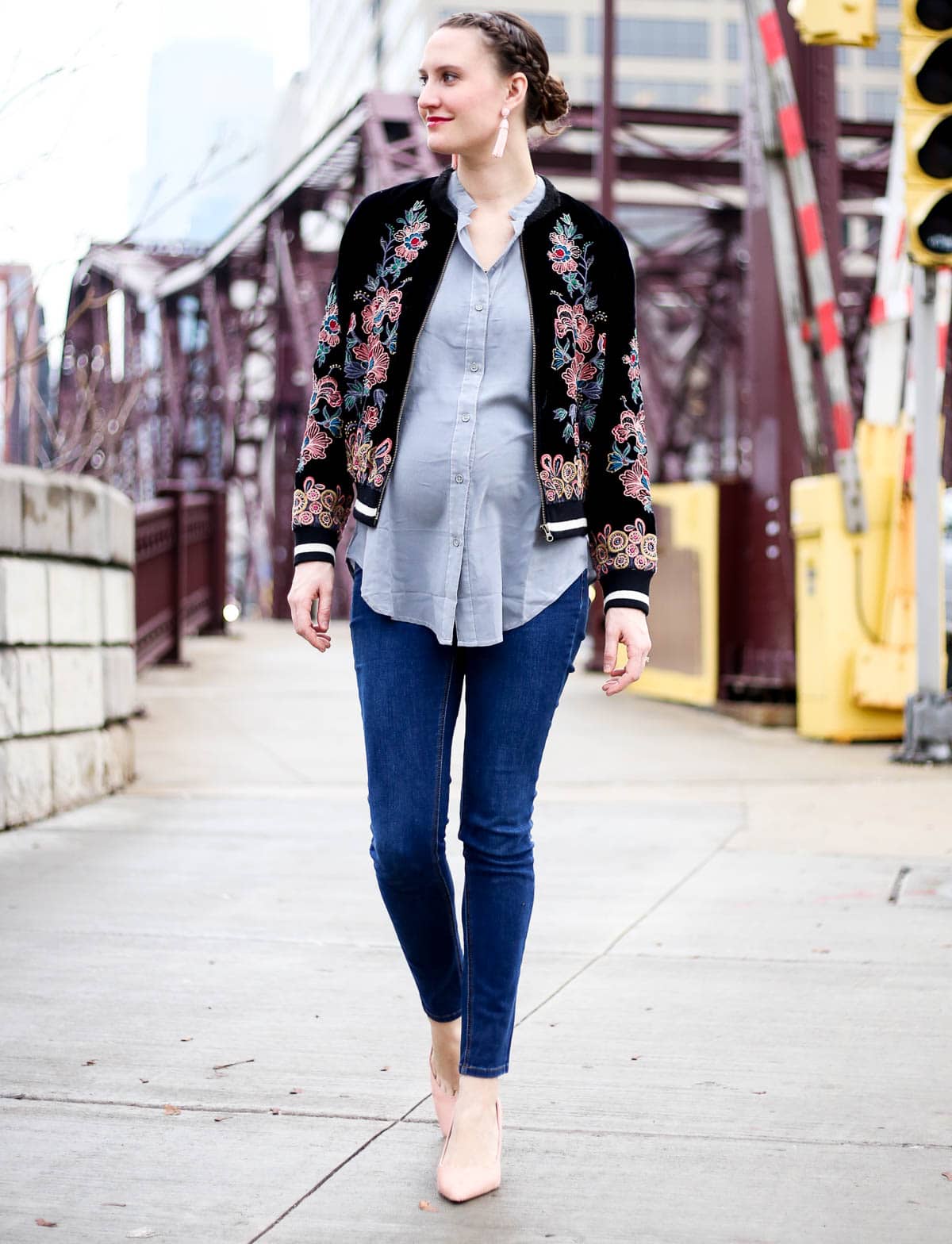 :: Shop The Post ::