Yes, Julia Roberts lovers, it's the place that is home to Mystic Pizza. It also happens to be one of the most charming towns I've had the pleasure of exploring to date.
Over Labor Day, we stayed in Mystic for our friends Lauren and Matt's wedding, and I (literally) said, "What do you think about moving here?" multiple times to Doug. It was one of those places that felt straight out of a movie.
Er…well, I guess it actually is. #MysticPizzaForever.
Here are a few highlights from our trip!
One of the best things about Mystic is its charm. (And we all know I love a little charm, hence this blog name!) It's one of those towns that just feels relaxed, so you find yourself taking a big breath and stopping to enjoy the scenery. The port that runs through downtown was filled with sailboats, streets were lined with cute boutiques and galleries, and there was fresh lobster on every corner, which I fully took advantage of!
We took a boat tour of the port, where we spotted Eric Clapton hanging on the dock of his boat. It was massive and appropriately titled "The Blue Guitar." As a huge fan of his, I was star-struck. We waved at him and I resisted the urge to jump in the water, scale his boat's walls, and give him a biiiiig hug. That would have been totally acceptable, right? 
One of the most interesting places in town is the Mystic Seaport, which is an interactive museum where you can explore old ships and walk the town as it once was hundreds of years ago. I'm a closet nerd and love places like that because my imagination tends to run wild as I picture myself in big dresses and hear the sound of ships being built. I always think it'd be so cool to live in the 1800s where life was simpler – wouldn't it be amazing to go back in time and try it out for a day?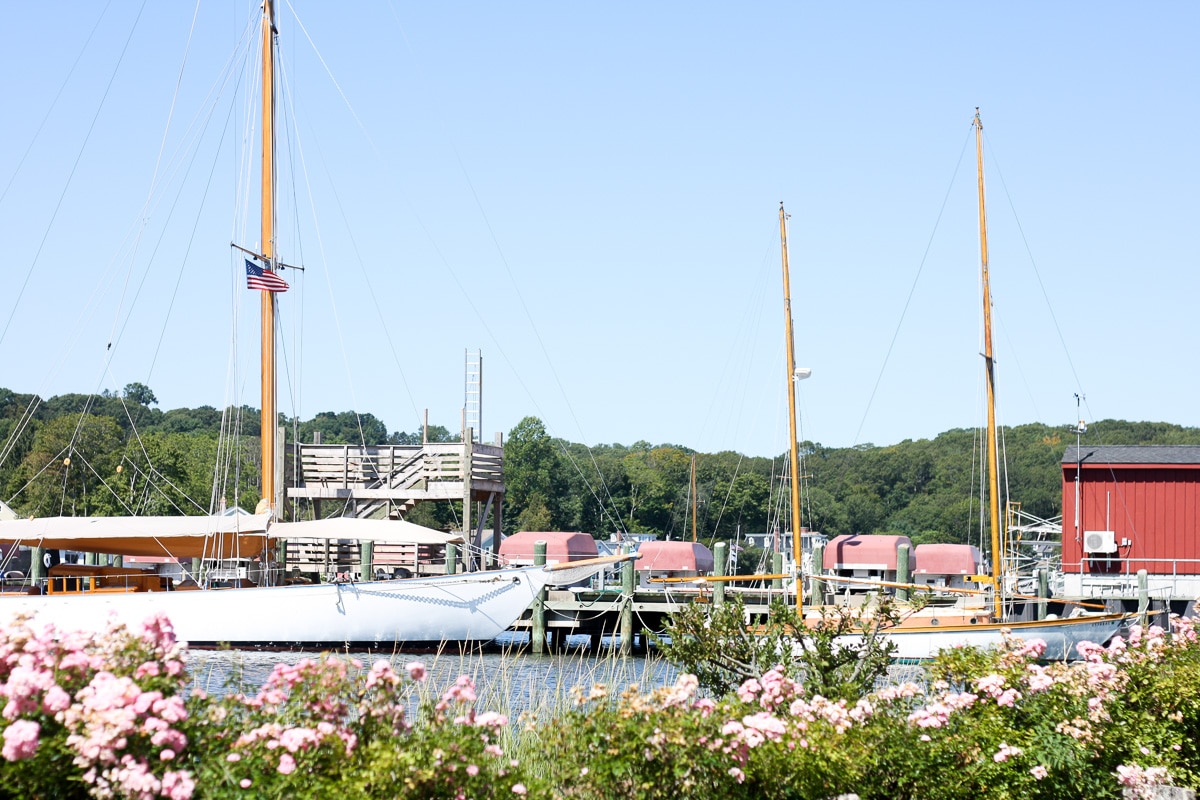 The best meal I had while in town was at Ford's Lobsters, in which we devoured all things seafood that we could fit into our stomachs. It was BYOB, so we also brought some wine to enjoy with it, which made for the perfect day time treat!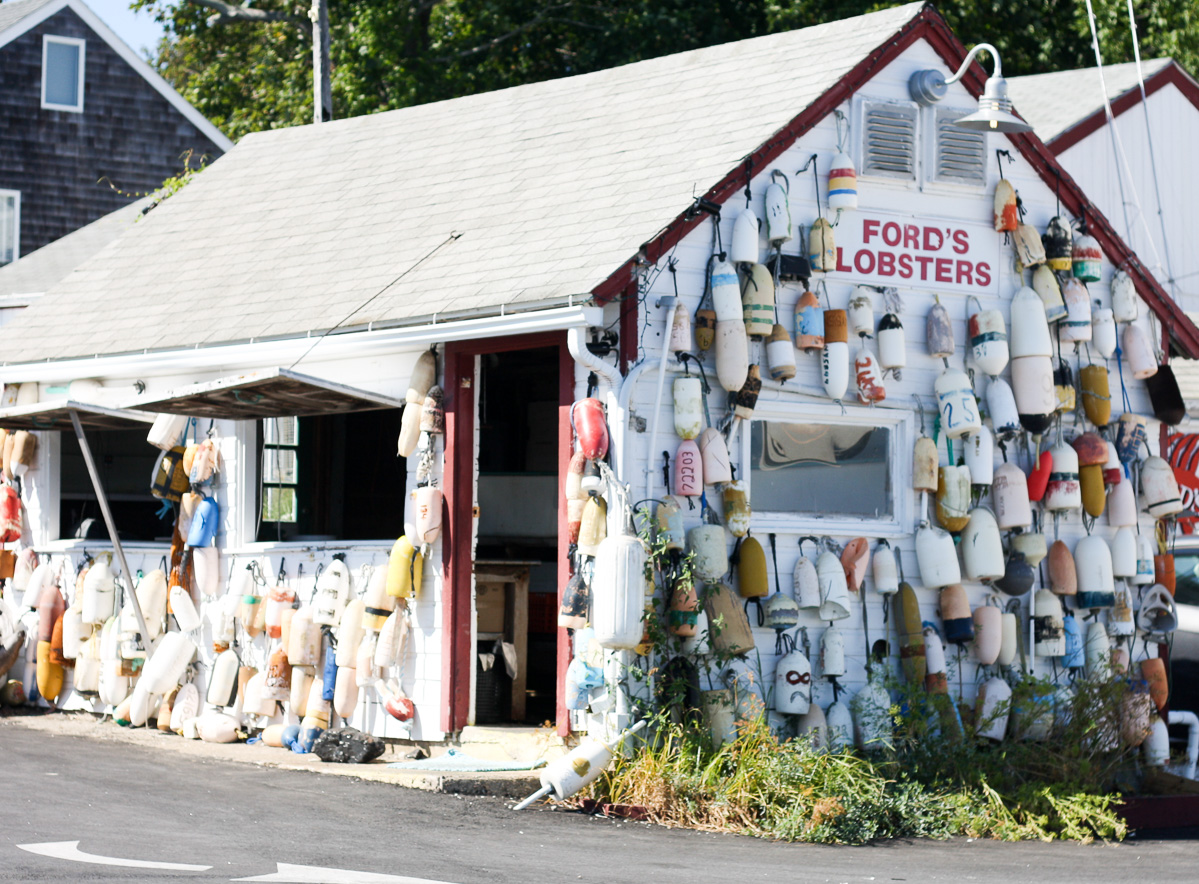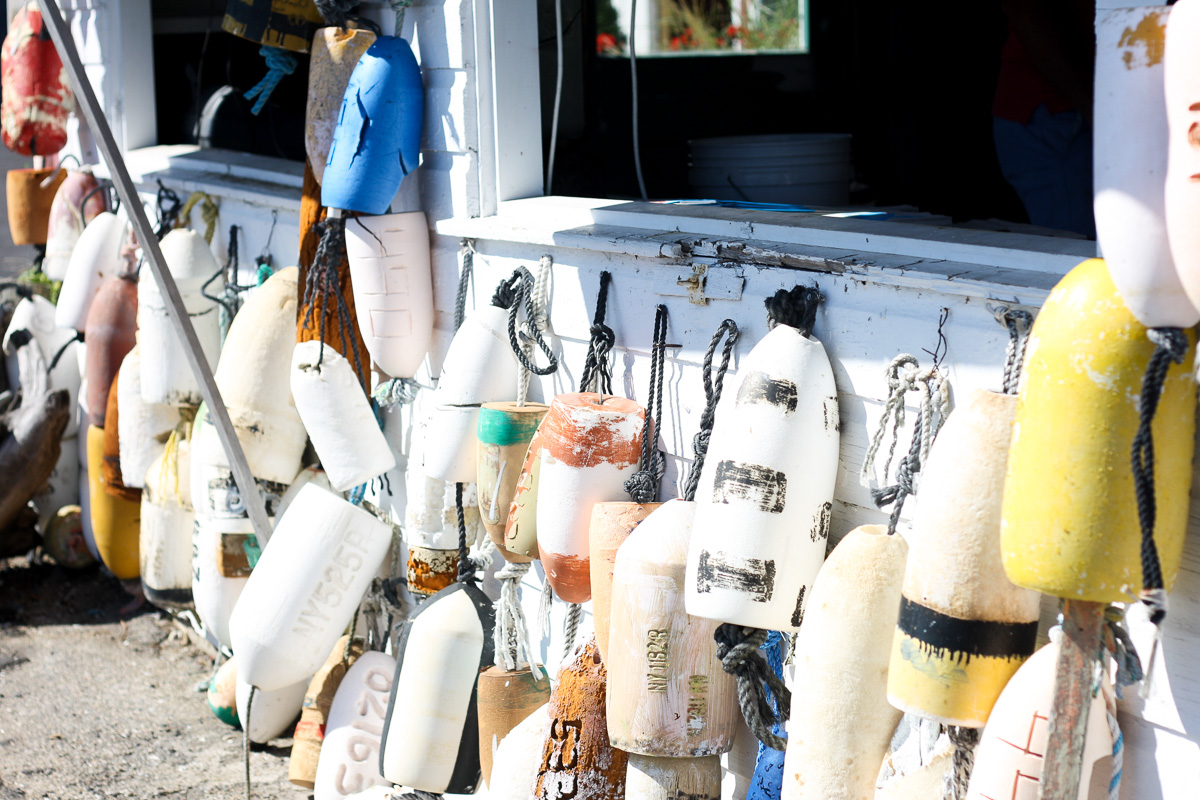 The wedding we had the pleasure of attending was hands down one of the most beautiful that I've been to. After the ceremony, which was held in a quaint church on the ocean, we all threw petals in celebration. The reception was at the famous Ocean House in Rhode Island, which reminded me a lot of the Grand Hotel on Mackinac Island. It was 70-and-sunny weather, overlooking a stunning ocean view, and the bride and groom were so happy. Perfection!
One last note – Gracie fully embraced her inner east-coast prep and was all about the anchors. I think we've got a little sailor on our hands!