Something crazy happened over the weekend. Something utterly, insanely crazy. I started my third trimester.
Despite the fact that the milestone happened while on a warm, relaxing beach (I'm currently typing this post while on our baby moon in Florida) I couldn't help but be a little…panicked. 13 weeks is so short. It's a hiccup. A blink of an eye. Our baby will be here before we know it.
It's not that I'm not ready. I would say I'm…75% ready. Maybe 60%.
Okay, fine, I'm about 50% ready. There's just so much to do! From registering (more on that subject later), to setting up the nursery, to taking birth classes, we have a lot to accomplish, a lot to learn, in 13 short weeks. "Ready", to me, is a funny word in this type of situation.
After all, let's be honest, are you ever fully "ready"? Everyone has told me you never feel prepared until the baby comes, and even then you are just trying to do your best in a scenario that's completely foreign to you. It's a sort of "dive in head first" type of situation.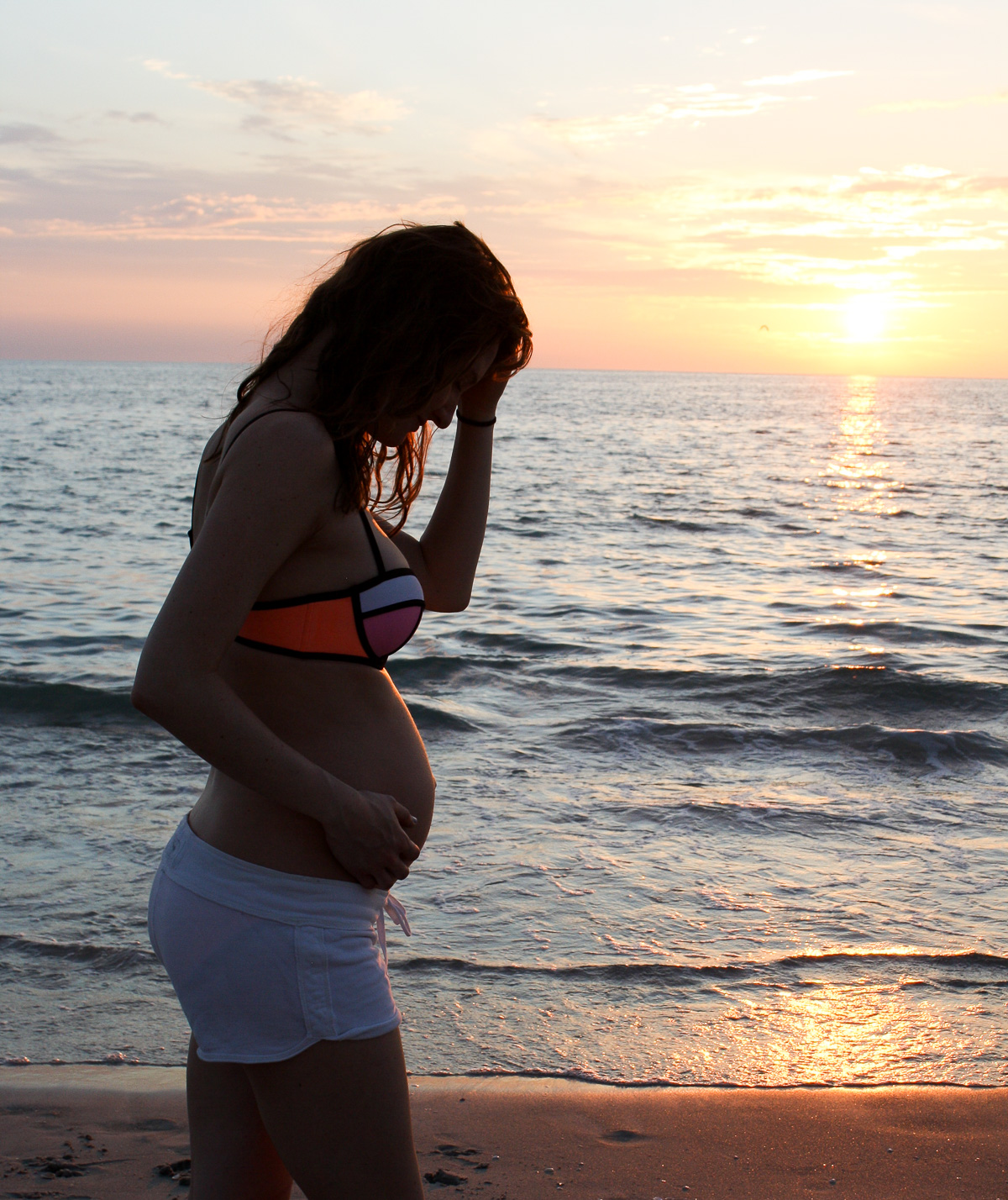 You know what I do in those type of situations? I try to prepare as much as possible where I can, but I also try to let any expectations of planning go with the wind, because I know that nothing really ever goes exactly how you'd expect. Plans, in this case, will get you as far as sitting in rocking chair. (Well, I guess that's a bad example since rocking chairs will totally get me somewhere in a few months.)
And, so, I'm left thinking.
Thinking about fun things like baby names, what color her eyes will be, whether she'll look like me or Doug, and what her personality will be like. What songs should I sing to her? What books should I read when putting her to bed? Will she laugh a lot? What will her laugh sound like?
But, I'm also thinking about a lot of serious things, too. The actual delivery is quite intimidating. I look at my growing stomach and think…that is coming out of…that?! Yikes. Also, when people say that you're exhausted in the beginning, exactly how exhausted are we talking? If she's crying and I've tried all I know to help her stop, then what? Will we be okay financially? I hope she's healthy. I hope she's happy. I hope we're healthy and happy.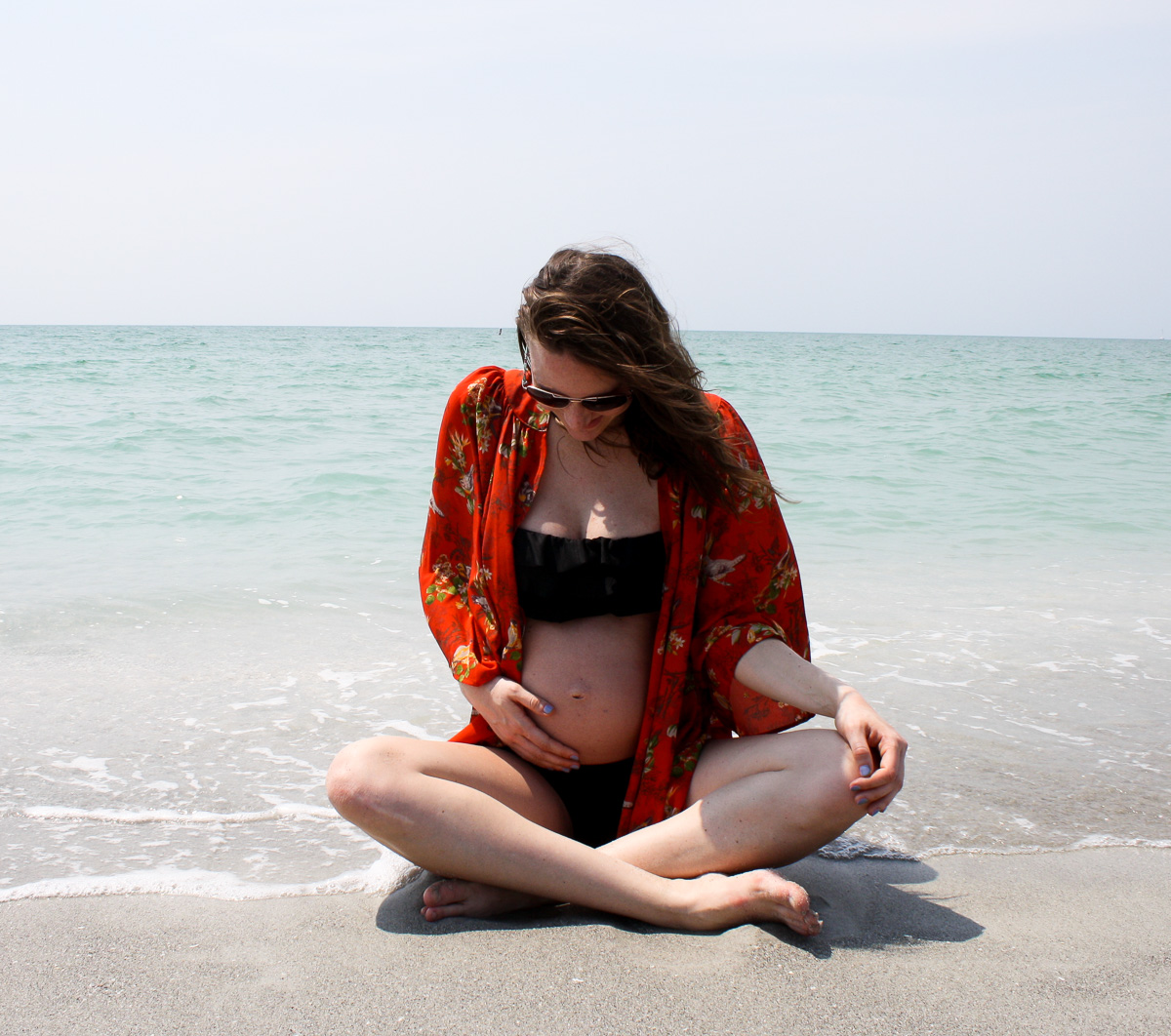 More than anything, though, I'm just so excited. Pregnancy has been the coolest experience — feeling the baby kick, listening to her heartbeat, watching my belly grow — it's an adventure like none before. I know motherhood will be beyond anything that I could imagine, and I'm excited to "dive in head first", so they say.
But, first, preparation. And thinking. And relaxation. And baby moons. And beaches.