Oh hey, oh heeeey!
Finally got some "me time" to site down and write this. (Speaking of the best kind of "me time", consider this your next destination for finding beyond comfy clothes that are stylish, too!)
It's been a minute, yea? Here's the thing: Blogging takes lots of mental energy, and lately it feels like all of mine is going toward keeping up with mothering and my day job. I know this is the case with everyone — it's life, right? — but lately it's been, uh…really, really busy. Too busy. So, it's been tougher than usual to keep up with this internet corner of mine.
My creativity style is heavily reliant on room to breathe a little bit. That's something that has quite frankly been a big revelation as I navigate trying to blog while working full time. But, that's a topic for another day.
I realize that I perhaps sound like a broken record with all this "Blah blah I'm so busy, blah blah" talk. (Separate but related note: I've officially experienced my first broken record due to Gracie finding our record player increasingly fun to DJ on. Ho hum.) I'm working on better balance, which has been a consistent battle for me personally. But, again, a topic for another day.
For today…so many charms, so little time! I've rounded up some awesome links for you to peruse as we head into the weekend. So whether you're reading this on a Friday evening with a glass of wine, or perhaps Saturday morning with a cup of coffee, I hope you'll use this post as an opportunity to have a little "you time", pause for a moment, and enjoy the read.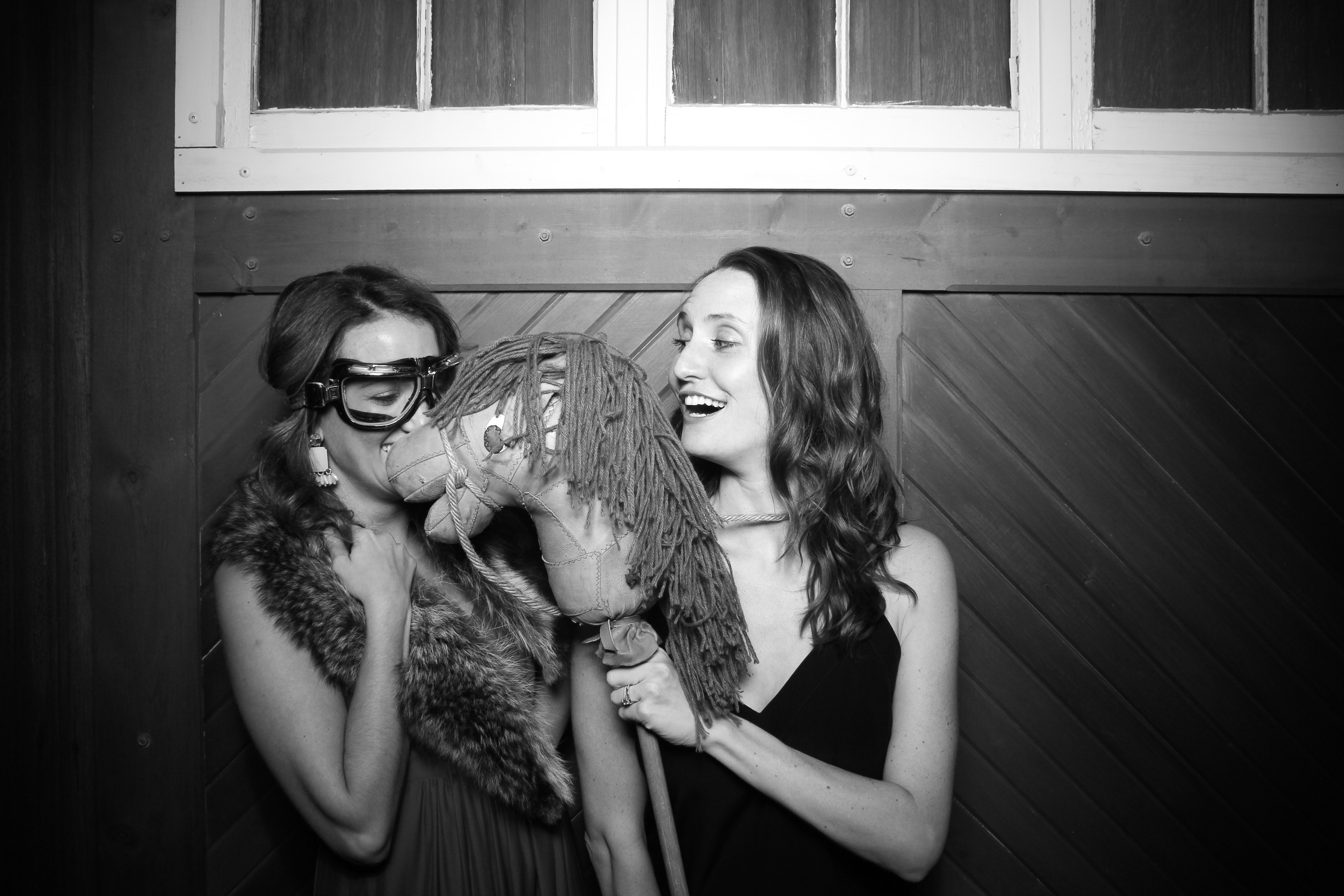 Having some photo booth fun while smooching my hubby and horsing around (ha) with one of my besties, Jess, at our friend's wedding recently. Everyone kept saying how these photos were some of the best we've seen from pop up booths – the company was called Fotio, if you're interested! 
In these photos I'm wearing my favorite Cuyana silk slip dress. Here's why it's the perfect dress for any occasion! 
One of the best things about all the weddings we had this summer was spending lots of time with our best friends. Pictured here are Lily, Katie and Jessie. These girls and I go way back to 2004 – how crazy is that?! Love you, boos.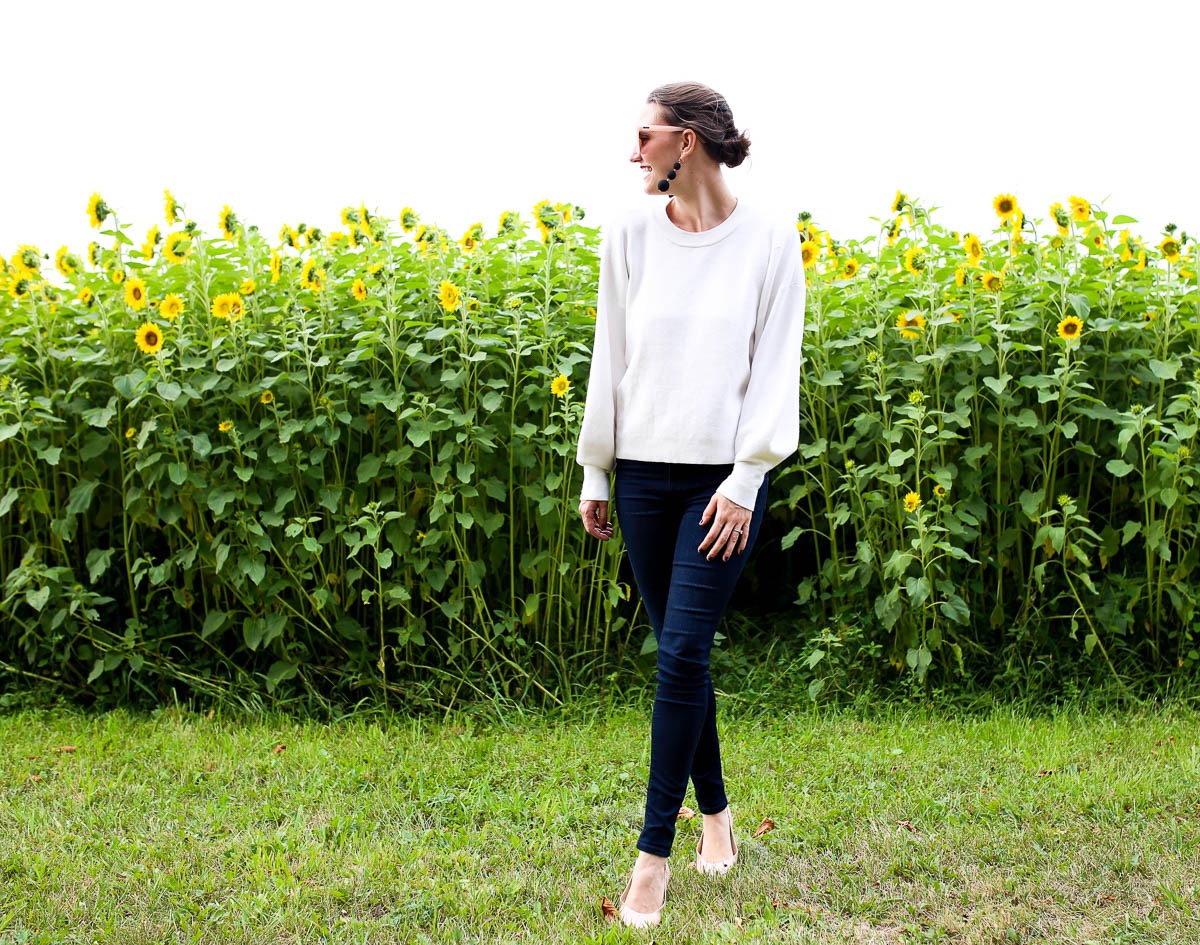 A little tribute to Tom Petty, who sadly passed this week. Here are some lyrics from "Wildflowers", which is one of my all time favorite songs. *You belong among the wildflowers, you belong in a boat out at sea. Sail away, kill off the hours, you belong somewhere you feel free.* Psst –  You can shop my outfit in this post!

It's blazer season! I love layering them with button ups underneath – as pictured here with a gingham twist. Shop the look: Shirt: Gingham button up | Blazer: Regent Blazer in black | Pants: M.i.h Mid Rise, Kick Flare Jeans | Glasses: Warby Parker
We have a little garden in the back of our apartment, and our neighbor, who has an amazing green thumb, helped us plant our own tomato plant. Recently, tomatoes started popping up! Every day, there's a few more that are ripe, so we've been eating our own home-grown veggies when we cook. Seriously, we're so proud! 
In late September, we had the pleasure of attending our friend Kristen's wedding at the Art Institute of Chicago. It was incredible – the ceremony was in the gardens, the cocktail hour was overlooking the skyline, and the reception was in the Modern Wing. Definitely one of the coolest experiences in the city to date! My dress is sold out, but it's from Anthro, and they have so many great options right now! 

I love this picture for so many reasons: 1. It shows how caring Dougy is with our girls, 2. My girls are both so relaxed and content in it, and 3. How hysterical is their thumb sucking?! Same thumb, same way. 

I seriously can't get enough of these flats lately, which you've seen in this outfit post. They go with everything and are easy to just slip on and go. 
Josephine Bloom turned 5 months! She's the sweetest, happiest baby, and life with her just keeps getting better and better. <3
Last weekend, Doug took a flight lesson at the Oakland County Airport. He and an instructor went up – just the two of them in a small plane – and he literally got to control/fly the plane. I was on the ground with the girls, cheering him on, and may or may not have been freaking out. But, he said that it was hands-down one of the coolest experiences to fly a plane. Pictured above is Doug in the plane about the take off, and Gracie exploring the many planes that were parked as we were waiting for him to land! 
:: Bookmarked ::
:: In Case You Missed ::
What has charmed you lately? I'd love to hear in the comments below! Hope your October is filled with every bit of fall magic.