We all have one. A favorite dress that is worn season after season, year after year. It fits perfectly, is reliable in almost any situation, and is comfortable. It's a classic. But there's just one issue; all that wearing can make it feel just a bit…dull. Sometimes, even with the most reliable of pieces, you need to mix it up a bit. Jazz hands for your outfit, if you will.
Luckily, I have a solution that'll spruce up any dress and will create a whole new look while you're at it. Here's the solve: Pair socks with heels. From dresses to skirts, the combo creates a fun twist.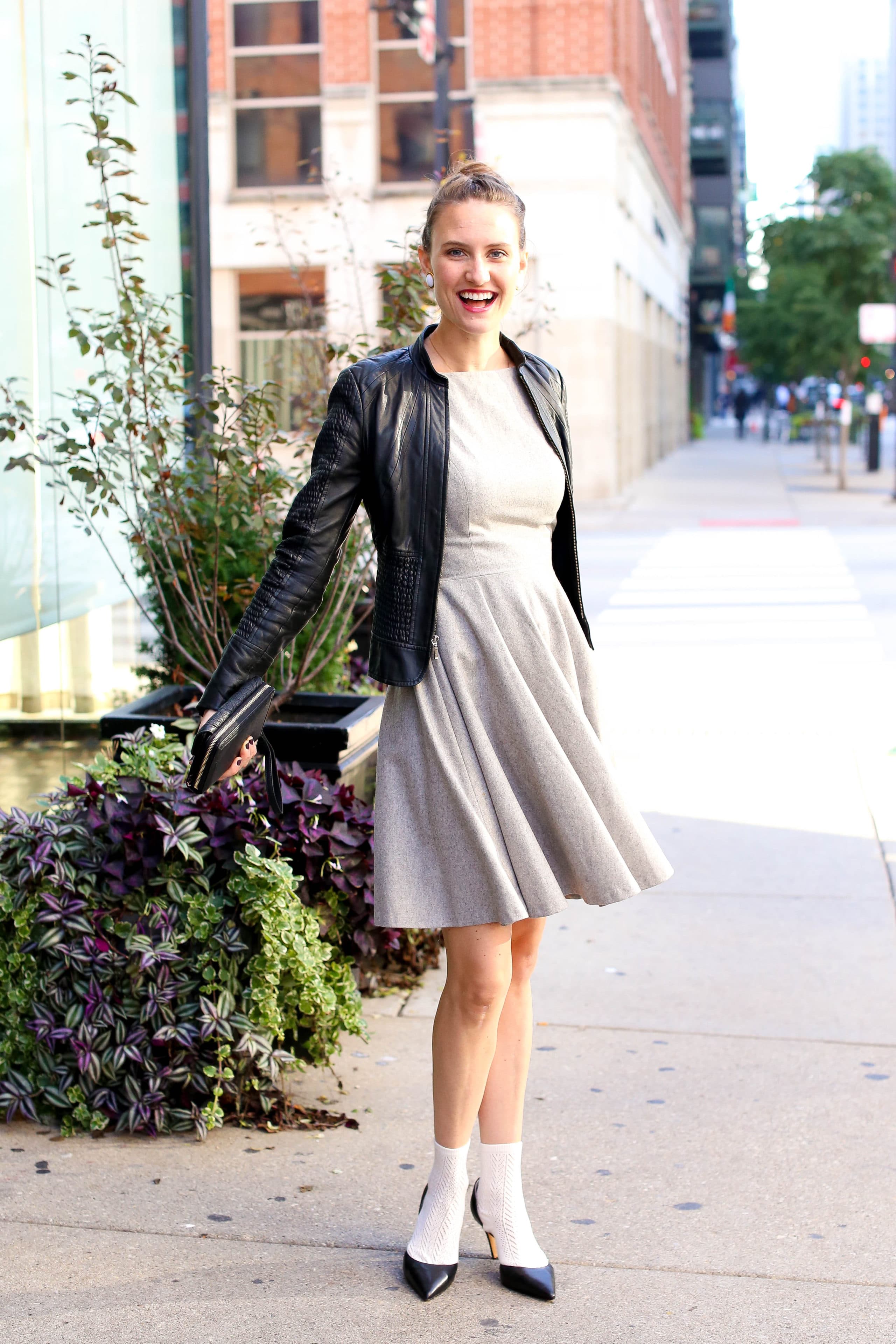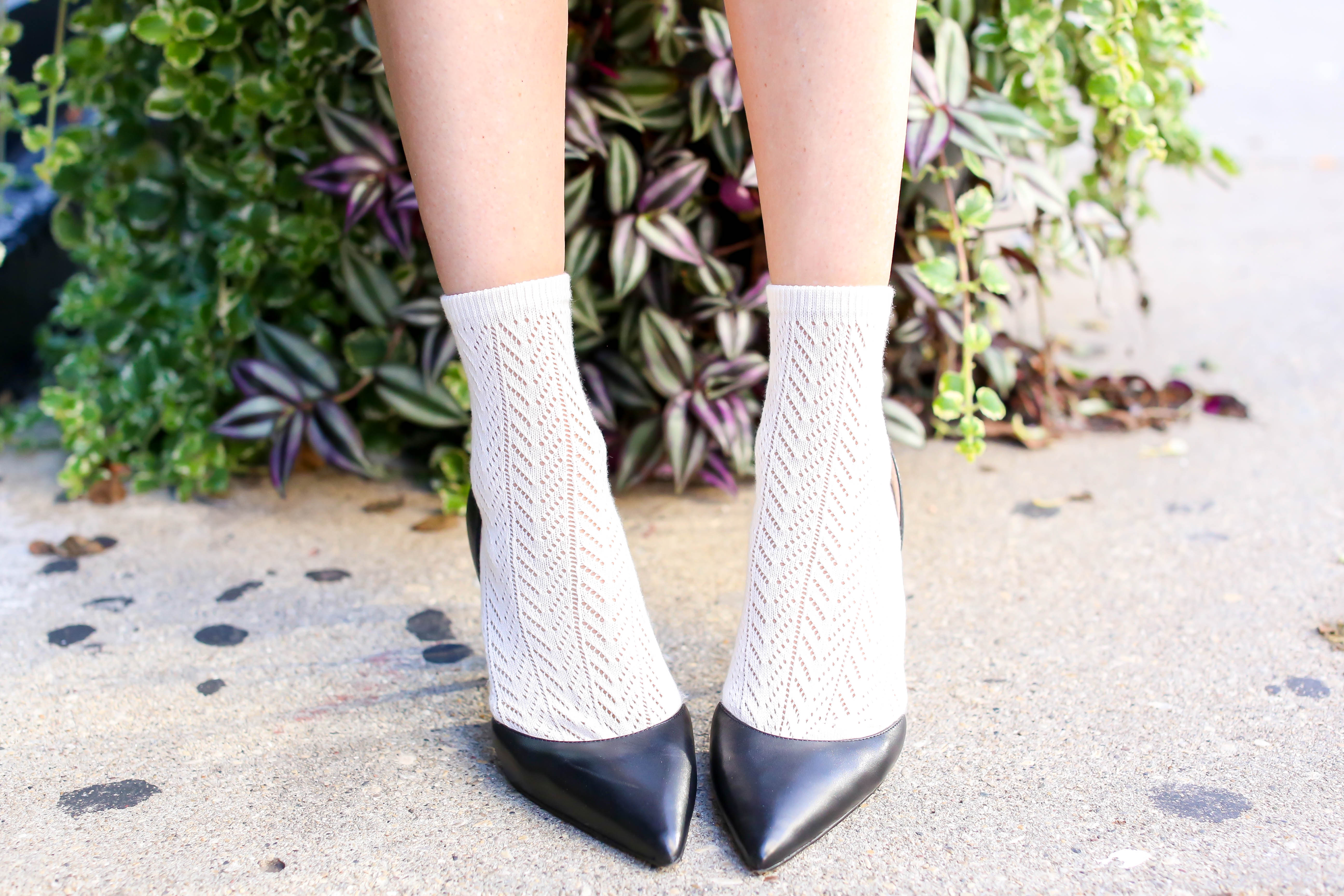 With this look, I find that simple colors like white, black or grey are best. They keep your addition unexpected yet avoid the appearance that you're trying too hard. (A notion I shun against with style!)  I paired my sock with heels look with a leather jacket (This find is only $90!), fit and flare dress, and Vera Bradley Ultimate Wristlet in black.
If you're looking for some socks to pair with heels, I love these polka dot options, these lace trim ones are adorable, you can't lose with simple grey, and these ivory scalloped options are a must-have. Shop some options below, and I've also included some lovely dresses that would be fabulous additions to your wardrobe!