…A duo that says, "Get it, girl", no matter the occasion. And when you add in a 36 week belly, it's a really fun mixture of sweet baby anticipation and sass, don't you think?
I wore my favorite JCrew suede d'Orsay pumps and leather pants to The Everygirl 5 year anniversary last week and was reminded how much I love this combination. (I'm not sure how, but these pants are non-maternity and still fit despite my massive belly, because they rid a bit lower and are stretchy. Yeehaw!)
We serendipitously left the event during the height of the golden hour and took the opportunity to snap some photos in the West Loop. I love the area for its urban feel and plethora of great restaurants; whenever I get the opportunity to go there, I'm left wondering why I don't get down to that neighborhood more often. Chicago is filled with so many gems like that – it makes for the best exploring opportunities!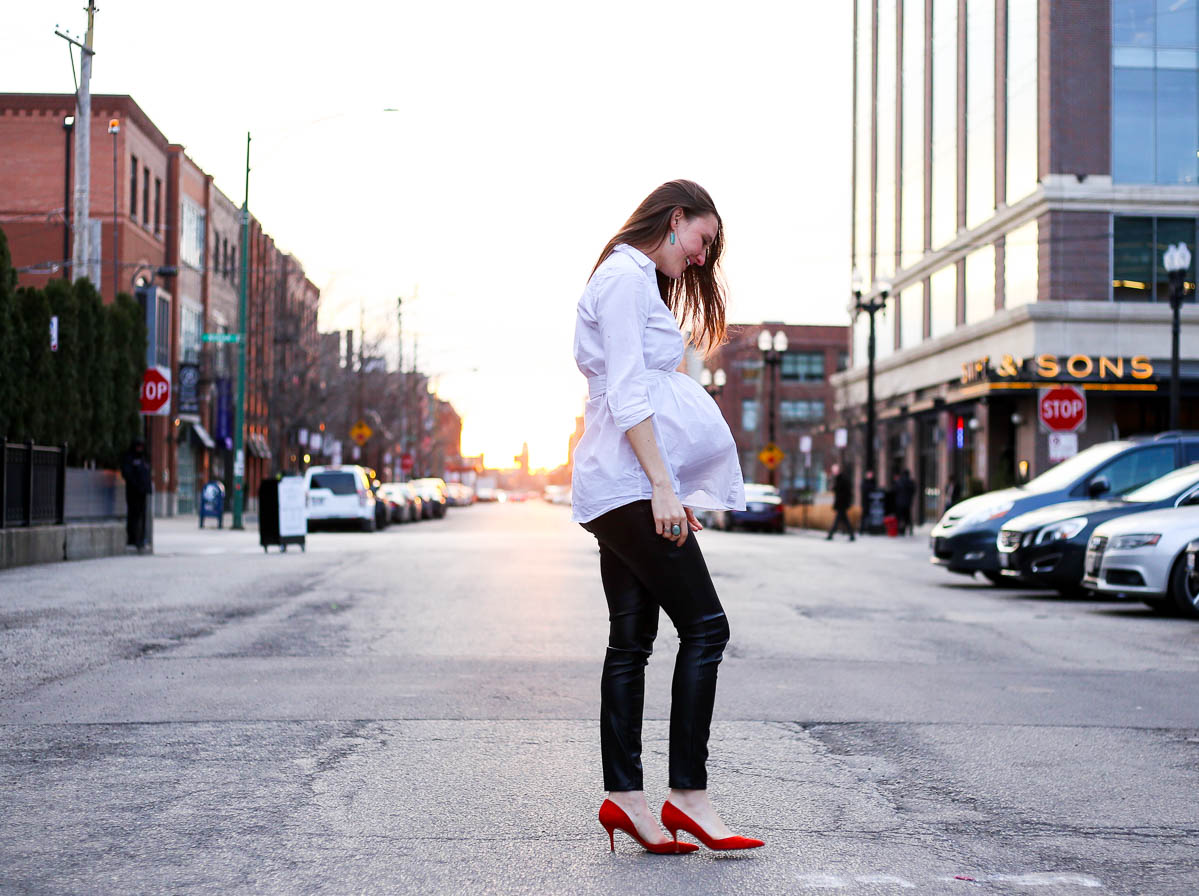 Oh, Chicago. You are really quite the gem. It's nights like this where I stop, look around, and thank my lucky stars that I get to live in such a cool place.
:: Shop The Look ::