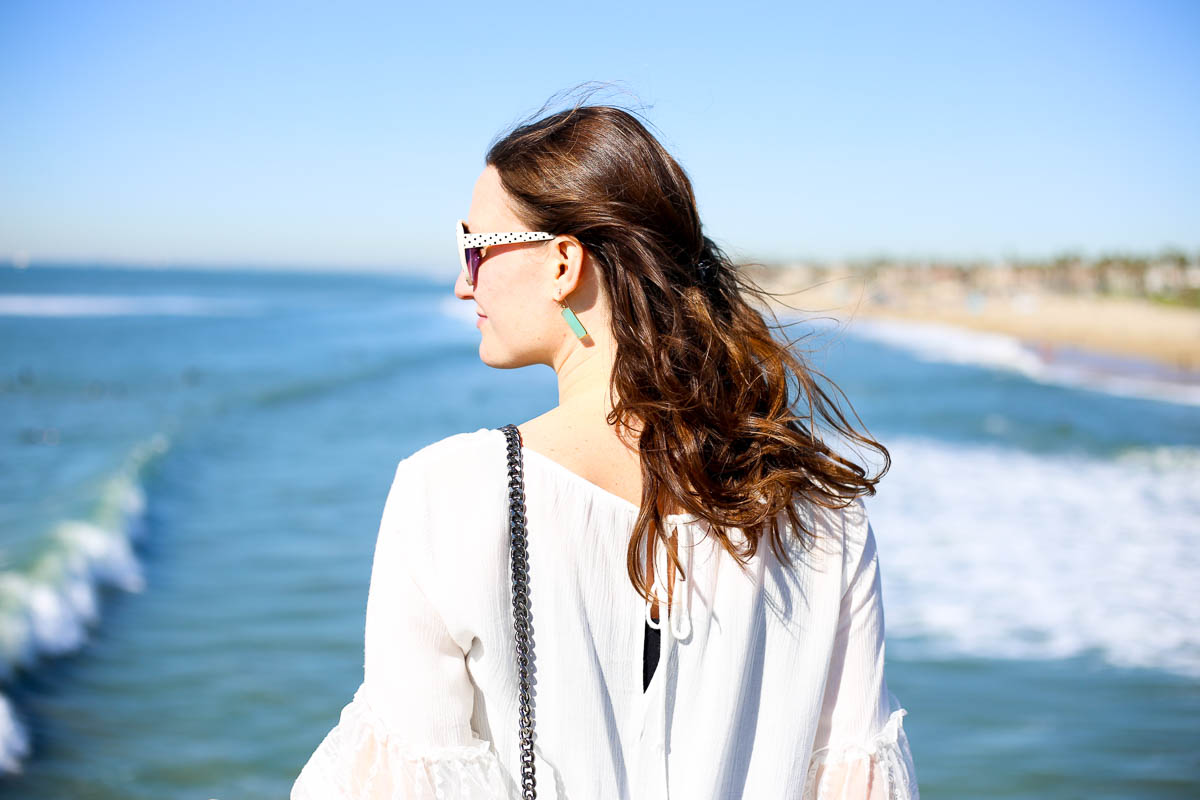 Thank you to everyone who filled out the Isn't That Charming reader survey! I can't tell you how much I appreciate not just your responses, but your openness and amazing feedback.
I was a bit behind on posts last week on behalf of really diving into your responses, and taking a step back to plan out the best way forward for this blog. Thank you for your patience, as usual! In the past, I've loved reading survey recaps of other bloggers when they've done them, so I thought I'd lay out your feedback below in efforts to be transparent. I also hope it helps other bloggers who may be able to find some relatable aspects to better their online presence as well.
…But first, the winner of the Nordstrom $100 gift card is Stephanie K. Look for an email in your inbox, and happy shopping to you!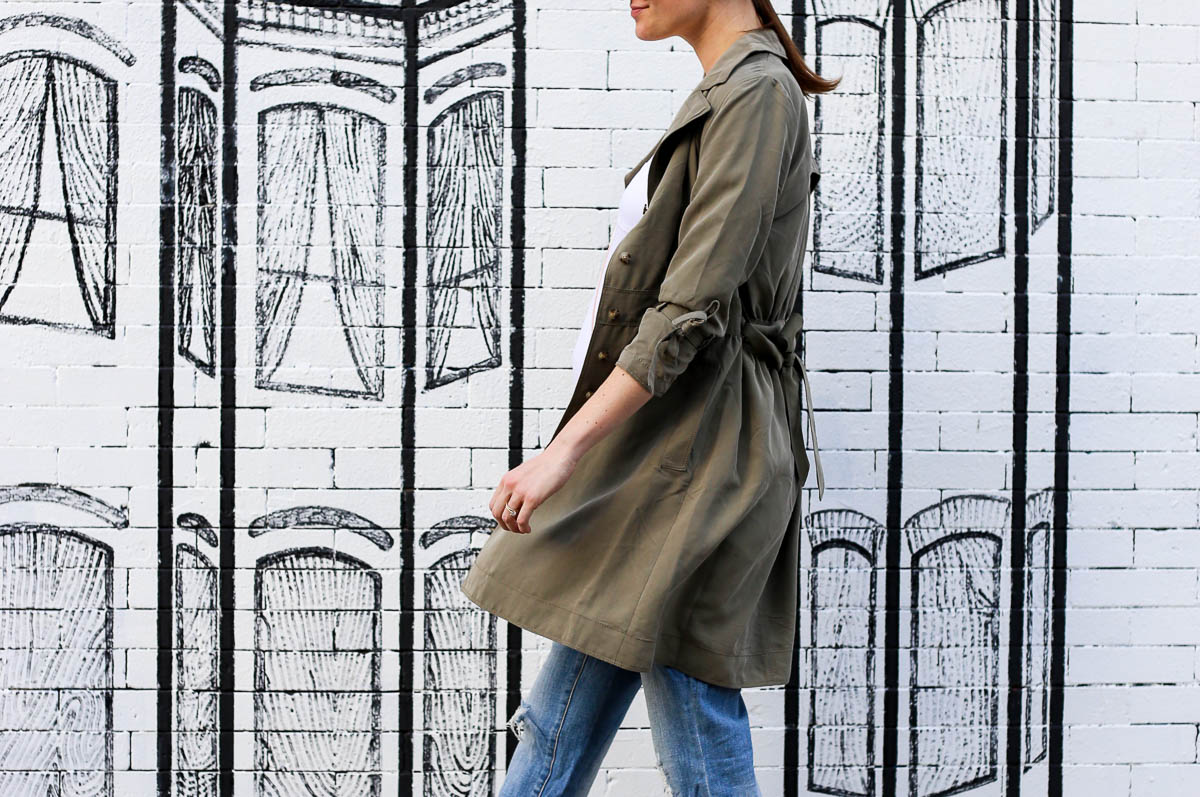 Feedback and survey responses are below! 
Frequency + How'd You Start Following ITC? Many people found this blog by being linked to it by other blogs. Other trends that popped up: many of you started following me on a social media account (primarily Instagram, from your comments), and there were also a lot of people who've been referred to Isn't That Charming by a friend. (Thank you!) Most of you check in a few times a week, although there's a good handful who are daily readers, and an equal amount who check in about once a week.
What Content Do You Like Best? Style posts won this area, with an even tie for lifestyle and motherhood content coming in second. This was refreshing to see because I aim for the key focus of this blog to be style, with a tie to lifestyle and motherhood as tertiary (but still important) content areas. Will definitely keep going with this approach!
What Content Types Would You Like To See More Of? Home decor was a shining star of this area. I had no idea you all were craving more of that, so this was hugely helpful to see! It's also an area that I've become increasingly more interested in, so I'm looking forward to documenting more decor posts moving forward.
The other content areas that you wanted more of were evenly tied between motherhood, career advice, wellness, outfit posts and travel. Beauty and personal updates were also areas of interest, though notably not as high of interest as the others. All of these insights were great to get feedback on, because "Lifestyle" in general can be such a broad area, and honestly it's hard to know what to focus on sometimes. 
Why Do You Like Reading ITC? What Makes You Keep Coming Back? Answers to this question brought tears to my eyes. Seriously. I was so humbled to read your feedback here; it gave me a lot of great insight into how to keep honing in on my writing/content approach to remain a blog you enjoy.
Key trends here were that you find this blog to be stylish, unique, modern, well-written, relatable, and down to earth. Many of you noted that you feel like you're talking to a friend while reading this, which to me is the ultimate compliment. I was encouraged by the fact that many of you love the personal style highlighted here and that you find the content creative, insightful and inspiring. It was cool to see that I'm in a similar life stage as many of you, and you find it nice to follow along with someone who shares personal updates on it all.
Here are a few direct quotes that made me smile extra big:
"I love how you share your real life, day in and out, and your thoughts and feelings. You're open and I feel like you're a friend even though I've never met you."
"I enjoy hearing your perspective as a fellow working mom in Chicago! I also think it shines through in your blog that this is a passion project for you, it is clear that you genuinely love it!"
"I feel like I'm chatting with a friend."
"I like the up beat sense of the content. It is refreshing after a day of news."
"I find your blog to be relatable and down to earth. I appreciate the sincerity in your posts and the fact that you share your family life, realistic outfit choices for the everygirl, and a nice mix of content."
Seriously, thank you for making my day with your feedback here. It means the world!
What Areas Of Improvement Do You Suggest For ITC? I loved reading your positive feedback, but even more than that, this area was my favorite to dive into. I want to note that I took all feedback as constructive, and I so appreciate your honesty. Your openness here enabled me to really figure out what I need to focus on moving forward to continue growth, so please keep it coming, even if it's in the form of an email or comment!
Overall, the biggest thing you noted was that you're craving a more consistent posting schedule and more frequent posts. I hear you! I recognize that I haven't been great at management of either.
In terms of content, many of you noted that you'd like to hear more about my career, the nitty-gritty of balancing it all, and efforts on giving back/wellness topics. It was interesting because some people noted they wanted more motherhood content, and others noted they want less. Some noted they love the "Weekly Charms" posts, while others read over those. And, some noted that career advice wasn't interesting to read while others wanted more details in that area. Taking a step back, what I took from this is that lifestyle-based topics are tough to appeal to all, and that a nice variation of topics is likely the best route to go down here.
What Other Blogs Do You Like Reading? What Is It About Those Blogs That You Like? I asked this question primarily because I wanted to see if I could find trends with other blogs that my readers gravitate toward. This is nerdy, but I also find it helpful to analyze the content approaches and writing style of others, to see if I can pick out key learnings from those who are doing it well.
Blogs mentioned most often were Gal Meets Glam, A Cup of Jo, Damsel in Dior, Cupcakes and Cashmere, The Stripe and Sequins and Stripes. Many of you provided insightful reasons as to why you follow these blogs, including that they have a nice variation of content, are approachable, and have great branding/photography styles. I was also happy to see that some of my personal friends were mentioned a lot, including Sequins and Stripes which I mentioned prior, Kelly in the City , The Fox and She & Charmingly Styled. (Love all of you!)
Here are some direct quotes, again because I found them helpful and I know other bloggers will too!
"I love their photography, their variety of posts, and their style generally."
"Each has great style/branding & Iove their personalities (which are all different.)"
"Good balance of fashion, lifestyle and motherhood."
"The blogs I follow keep me coming back because they're open with their lives and they're funny. Which Isn't That Charming definitely is. And blogs that are not just active on their own blog but on Instagram and Facebook."
"I follow a lot of fashion blogs. My favorite is when they dig a little deeper and share what's going on in their actual lives vs. what is perceived on social media, etc."
It was also so interesting to read the constructive comments some of you left. (Don't worry, your secrets are safe with me!) One area of note that I found constructive both for myself and other bloggers, is that many people noted that a lot of blogs are beginning to look and sound the same. It's clear that a unique voice and "your own thing" is vital. Another thing you don't like? When posts just link to a bunch of clothes, as if you can't look at the new arrivals section of certain stores on your own. Noted!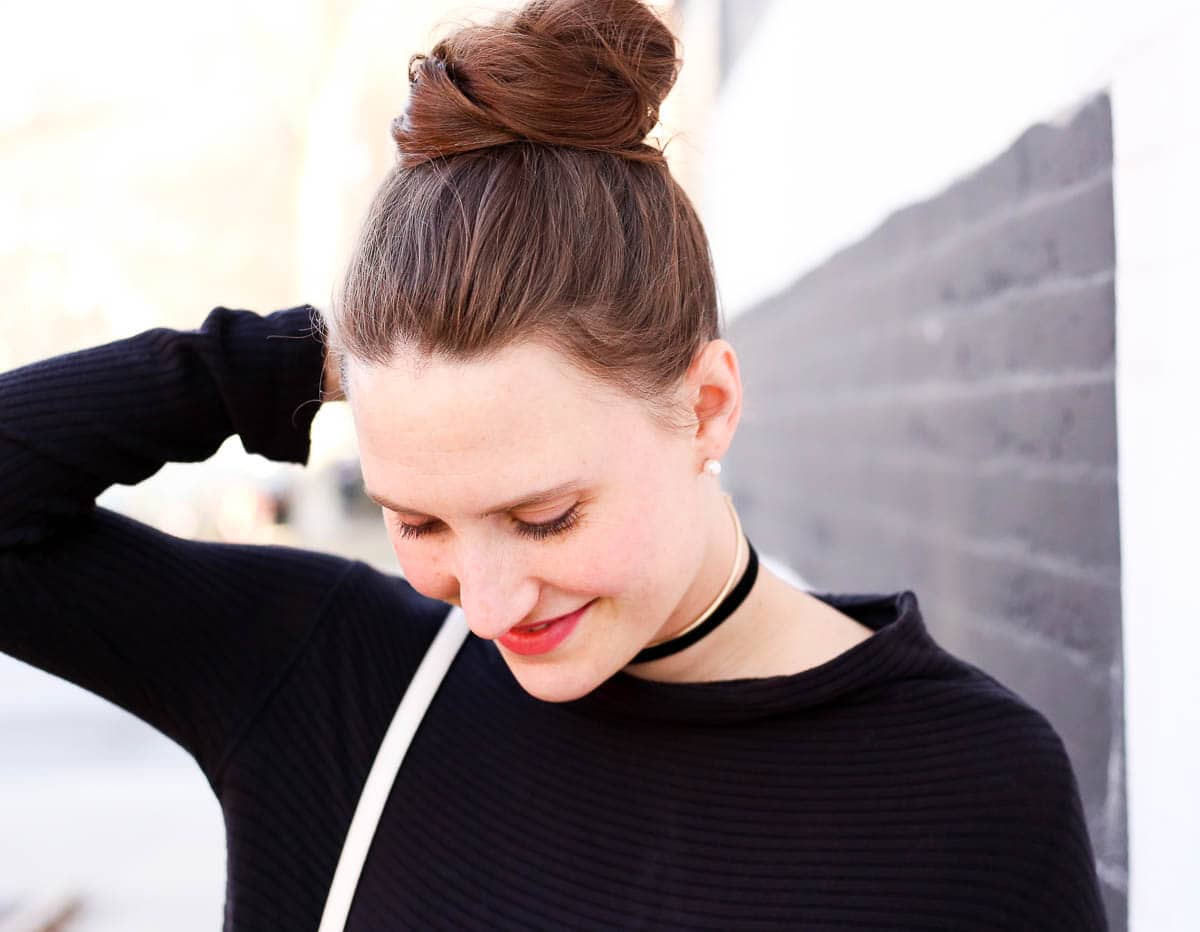 The Way Forward: Again, thank you for your responses and honesty! It was so helpful, and I truly appreciate you taking the time to provide your inputs.
As I mentioned prior, I took some time to reflect on your feedback and have decided to change up a few things over here. See below!
Posting Cadence: I am going to commit to at least 3 new posts a week, which will be posted every Monday, Wednesday and Friday. If I am able to get up more than that, I will, and those will be posted on Tuesdays and Thursdays. (This week is actually a full content week, so keep checking in. Yeehaw!)
Content Frequency: Guys, I hear you on wanting more content and I so wish that I could commit to 5 posts a week, every week. But, I also realize that with balancing everything over here, it's simply not realistic for me. The last thing I want to do is make a commitment that I know will be tough to follow through on, or that potentially may lead to burn out. So, while I'd absolutely love to commit to more posts, I will leave that as an area to aspire to when I'm able. Some weeks I'll nail it. Others, I'll keep with my committed 3. Regardless, I promise to work toward a more frequent posting cadence in the future!
Content Topics: Keeping with what you've told me is working, I'll be continuing the focus on style while adding in lifestyle & motherhood posts frequently as well.

Within style, I'll try and up the amount of outfit posts, and will continue to highlight everyday style that is attainable.
Under the lifestyle umbrella, I'll be infusing a whole lot more home decor, wellness, travel, career-inspired and beauty posts. I will also try and infuse more personal updates across the board. In general, you noted you like the mixture of "real" posts and more light-hearted ones, so that healthy mixture will be a key goal of mine.
I'll keep partnering with other bloggers to provide a variation of this content — many of you noted you are loving The Secret Series, so look out for more great partnerships in the future!
Weekly Charms: This one was tricky to think about. I love Weekly Charms posts because they're an easy way to showcase personal updates and also link to interesting finds from across the web. However, I heard from some of you that these are a bit more "dime a dozen" for you because so many bloggers do "Friday recaps" of this nature. I thought a lot about how to make this type of post more "ownable" for Isn't That Charming, and I've come up with what I hope to be a fun way to do so!

Photography is an area I've become more interested in, so the new "Charms" posts will be a compilation of personal photography & key life updates that may not have made a full post. I'll definitely still include the "best of the best" links from around the web that I've found as well, for those who like reading a little link love. Because of the new photography/"best of the best" approaching, moving forward, I'll be doing these posts every other week instead of aiming for every week. This will allow me to really nail that quality content focus area. I hope this approach makes these posts a bit more personal, interesting, and certainly unique to Isn't That Charming. Look for the first one this upcoming Friday!
Once again, thank you so much for all your feedback! In case you missed the survey, I'm always open to your thoughts, so please feel free to email me at isntthatcharming@gmail.com. You guys are the best! xx