Playing tourist is one of my favorite things to do, but there's always a key consideration that makes or breaks my adventures: attire. While it sounds trivial, it's so true. If you've ever explored a new place and been uncomfortable from being too hot, cold, or carrying too much, you know exactly what I'm talking about.

So, while retiring our bathing suits for a few days in Miami, I seized the opportunity to dress practically while infusing a bit of style into my look. The main attraction? My new black and white stripped Rachel Zoe dress. She just came out with her own line with Pea in the Pod and I fell in love, not only because it's adorable, but because it's a piece I can wear during and after pregnancy.
Paired with floral sneakers (They're only $17!), my white Kate Spade purse and a chambray shirt in case I needed a layer, I hit the streets ready to tackle the day with a look that was fun yet still practical.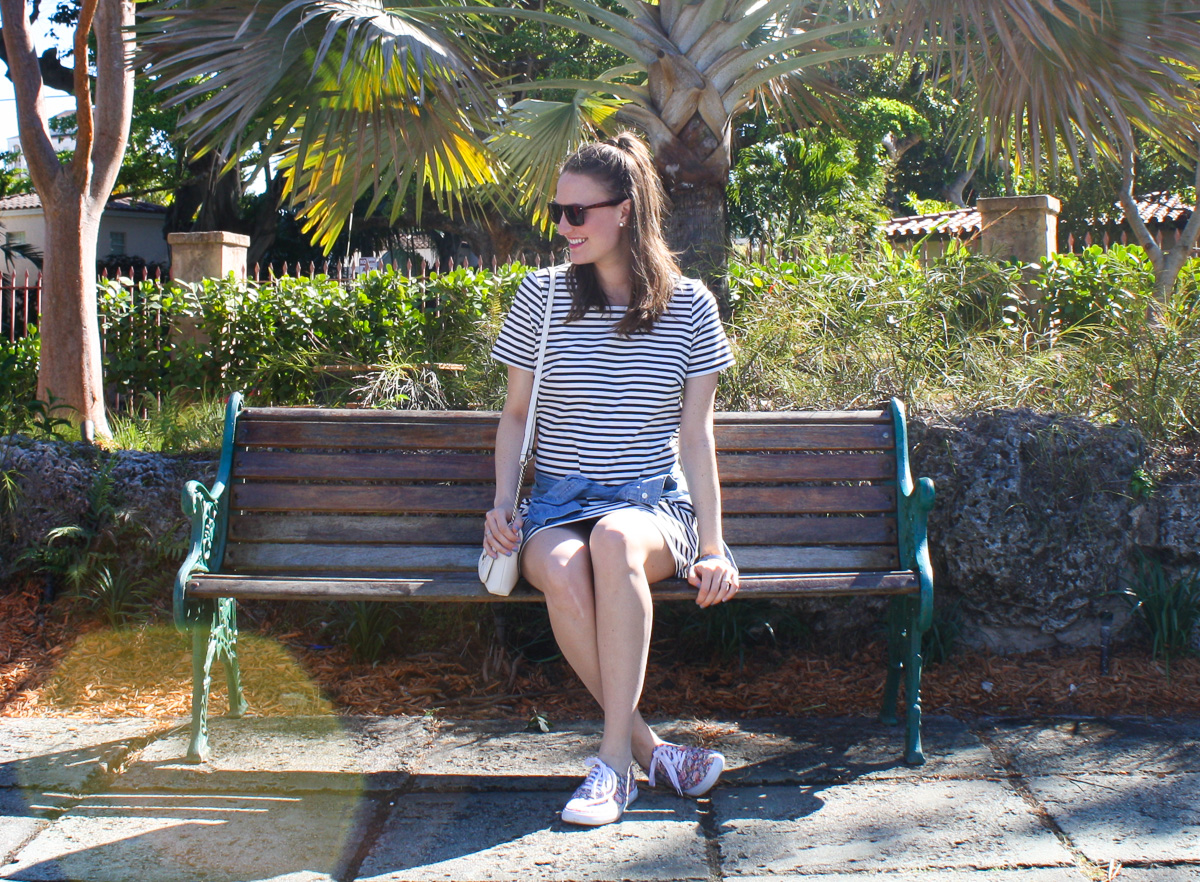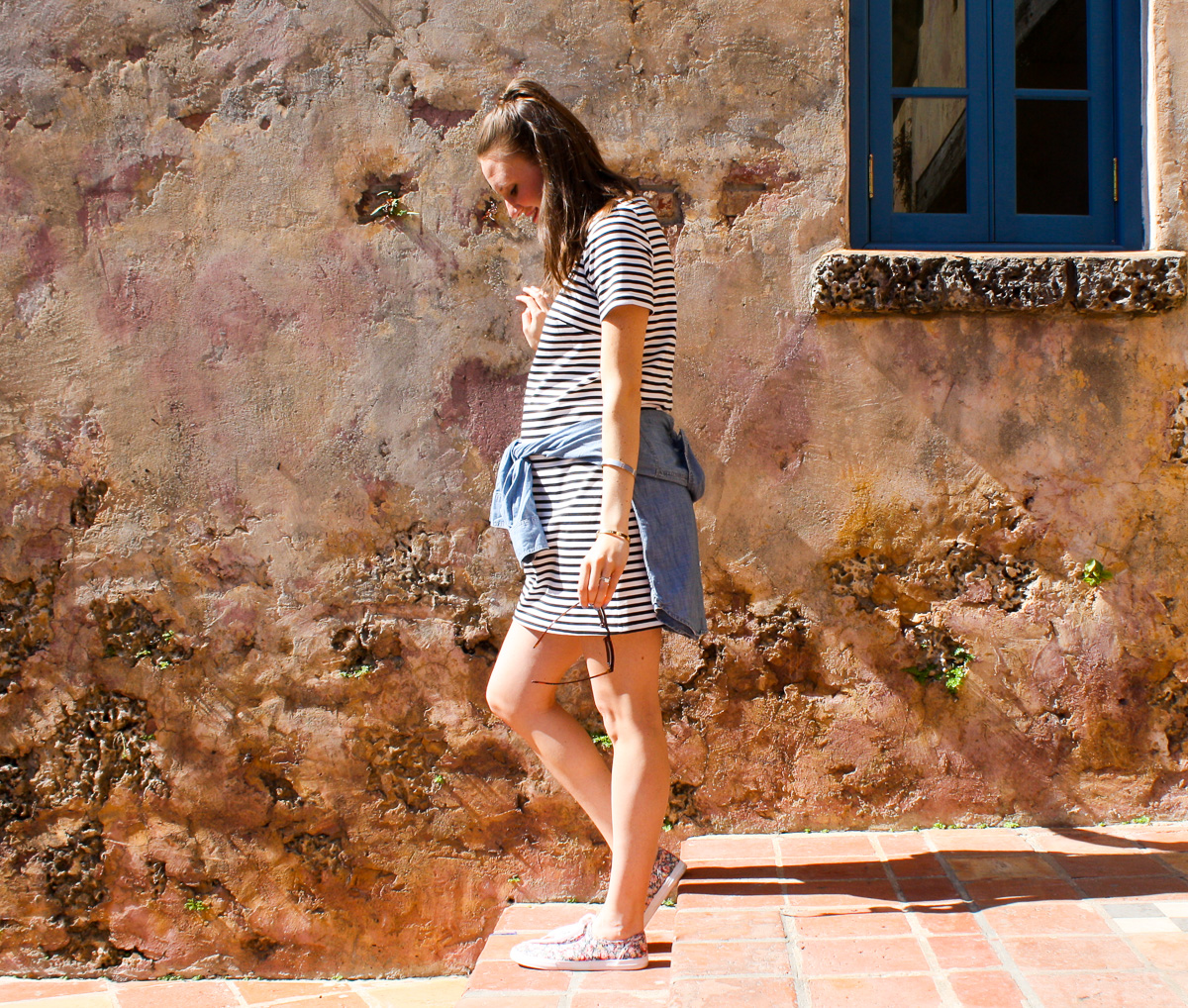 Shop the look + a few extra fun sneaker options below!