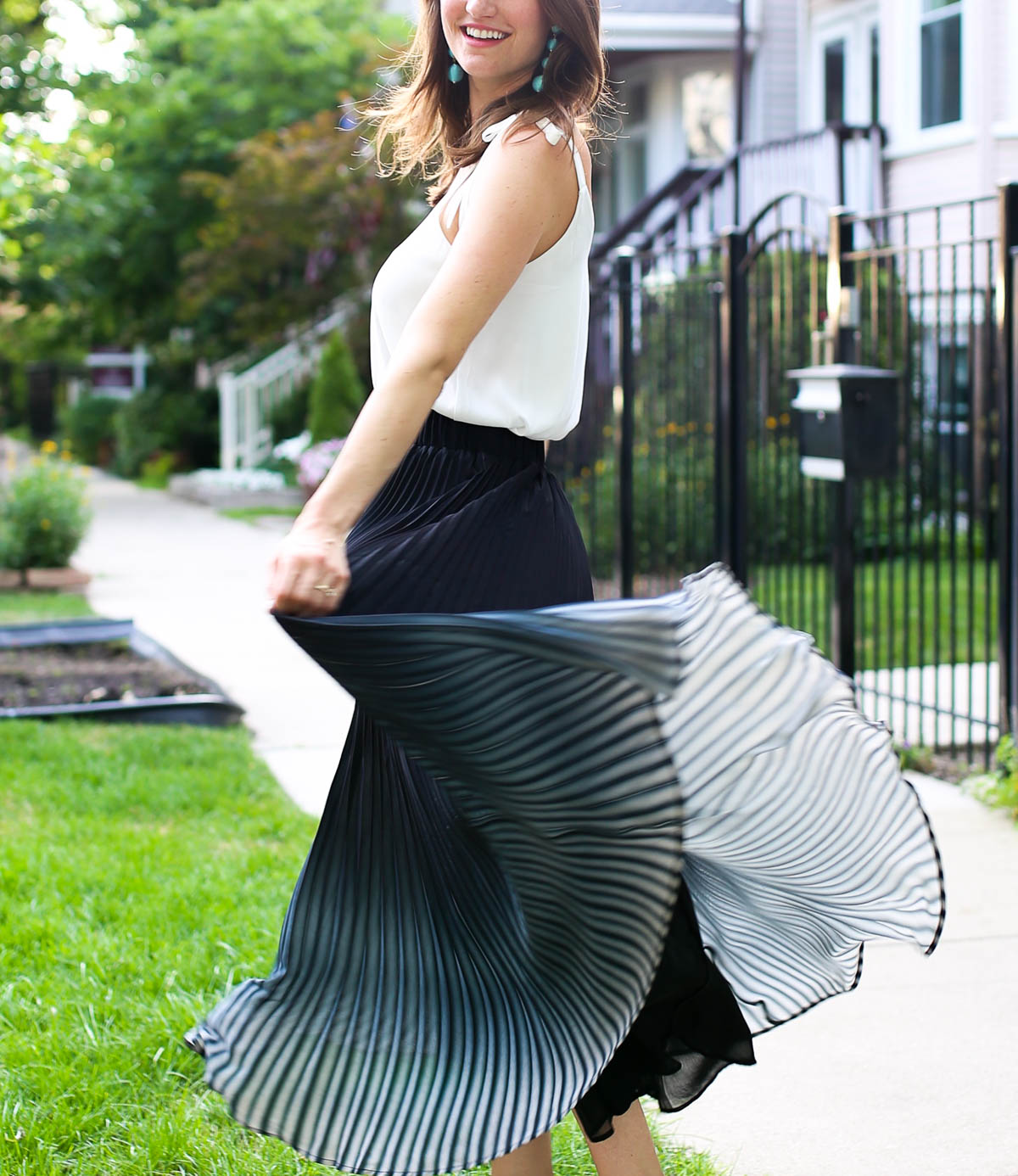 Monday, we meet again. Is it me, or are weekends going by faster the more we progress into the year? If I went off my internal gauge, it'd be Saturday still; the only indication that Sunday actually did happen is that my crush on Jon Snow from Game of Thrones continues to grow deeper every episode. I definitely know I'm not the only one there. Anyone else buying into the theory that he and Khaleesi will fall for each other?
Unlike Game of Thrones, winter's not here. (Okay, sorry, I'll stop with the GOT references. I realized not everyone is as nerdy as I am about the show!) In fact, we had a weekend filled with all of the summertime vibes. We made pancakes and ate them on the porch, went for long walks, spent hours at the parks in our area, and watched Trolls three times. (Grace's latest obsession.) I even had a little "me time" and met up with Maya for brunch on Saturday, and one of my besties Lily came over for dinner later that evening. I'd rate it a solid 9 out of 10, my friends. The only negative was the monsoon-like rain that happened on Sunday.
Now, here we are. Week 2 of returning back to work from maternity leave. Week 1 turned out to be really great, actually. Things are really busy at work, which is a good thing, and days fly by. The girls smile when they go to daycare. Spending lots of time as a family over the weekend made me feel better about not seeing them as much during the week. We've found a groove of sorts.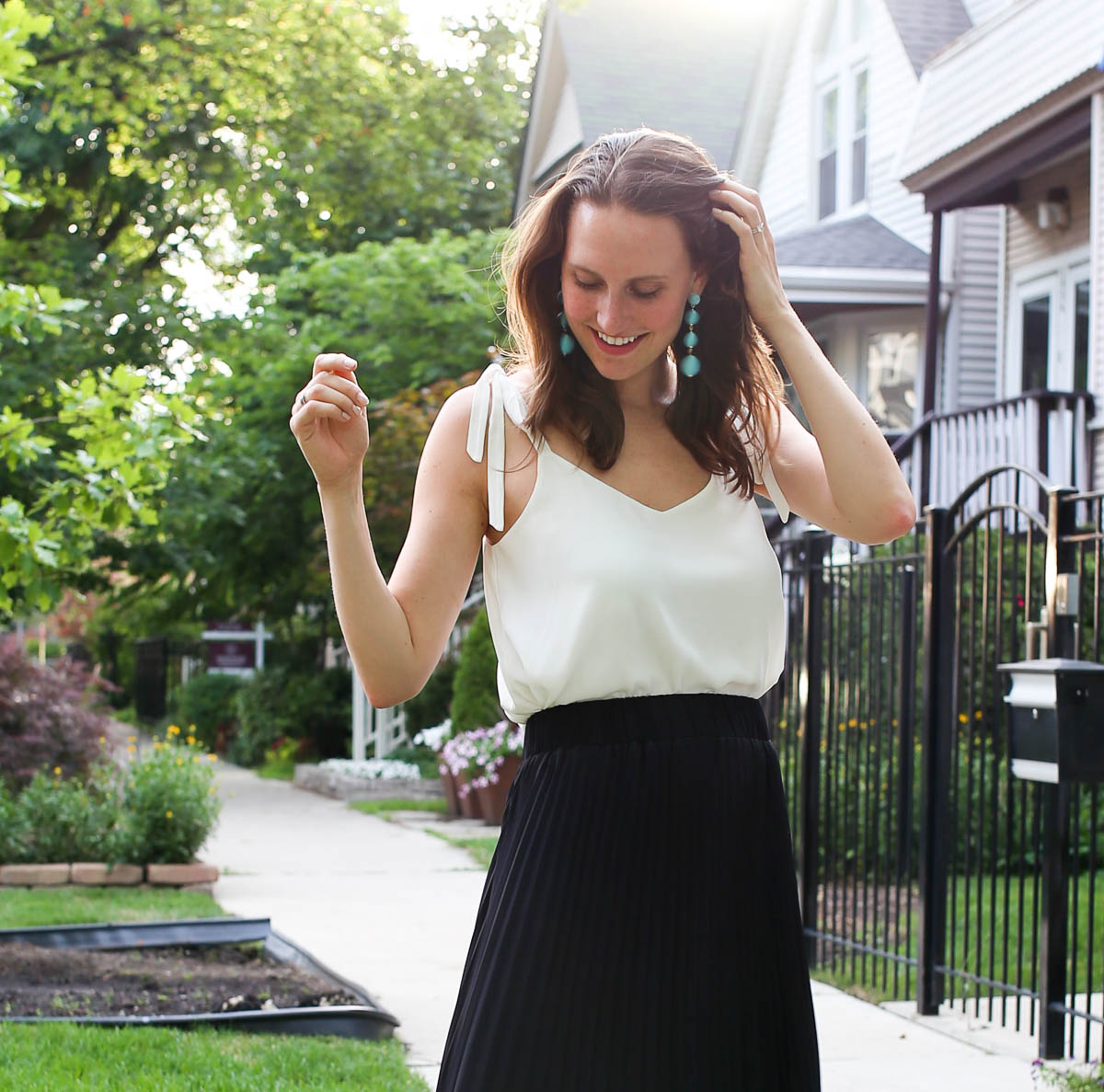 Another positive? Dressing for work has been fun. I didn't realize how little effort I'd put into my appearance over maternity leave until I came back. It's amazing what days away from spit up and burpees can do.
One of my favorite pieces that I wore on my first week back was this pleated ombre maxi. If I had a spirit animal in clothing form, pleated maxi's would be it. I love how they move, and love that you can mix and match them in so many ways. Unfortunately the one I'm wearing isn't available, but I found this one in the Nordstrom Anniversary Sale and it's only $35! This metallic option is also in the sale – I'd wear it with a simple black or white top and love the fact that it'd turn heads. (If you're into any of the above, definitely enter the giveaway – $270 to Nordstrom – at the bottom of this post!)
Other maxi skirts worth noting is this faux leather one and this pink ombre one.
As with my post on the fabulous black romper, I wore my Everlane bridge sandals, which I can't get enough of lately. Same with these turquoise drop earrings, which seem to be the perfect pop of personality to add with pretty much any outfit. My Tory Burch crossbody is another one that is a staple lately – it seems to be the perfect finishing touch on every outfit!
I'm just now realizing I basically repeated this outfit and swapped out the skirt. Ha! When it works, it works.
:: Shop The Look ::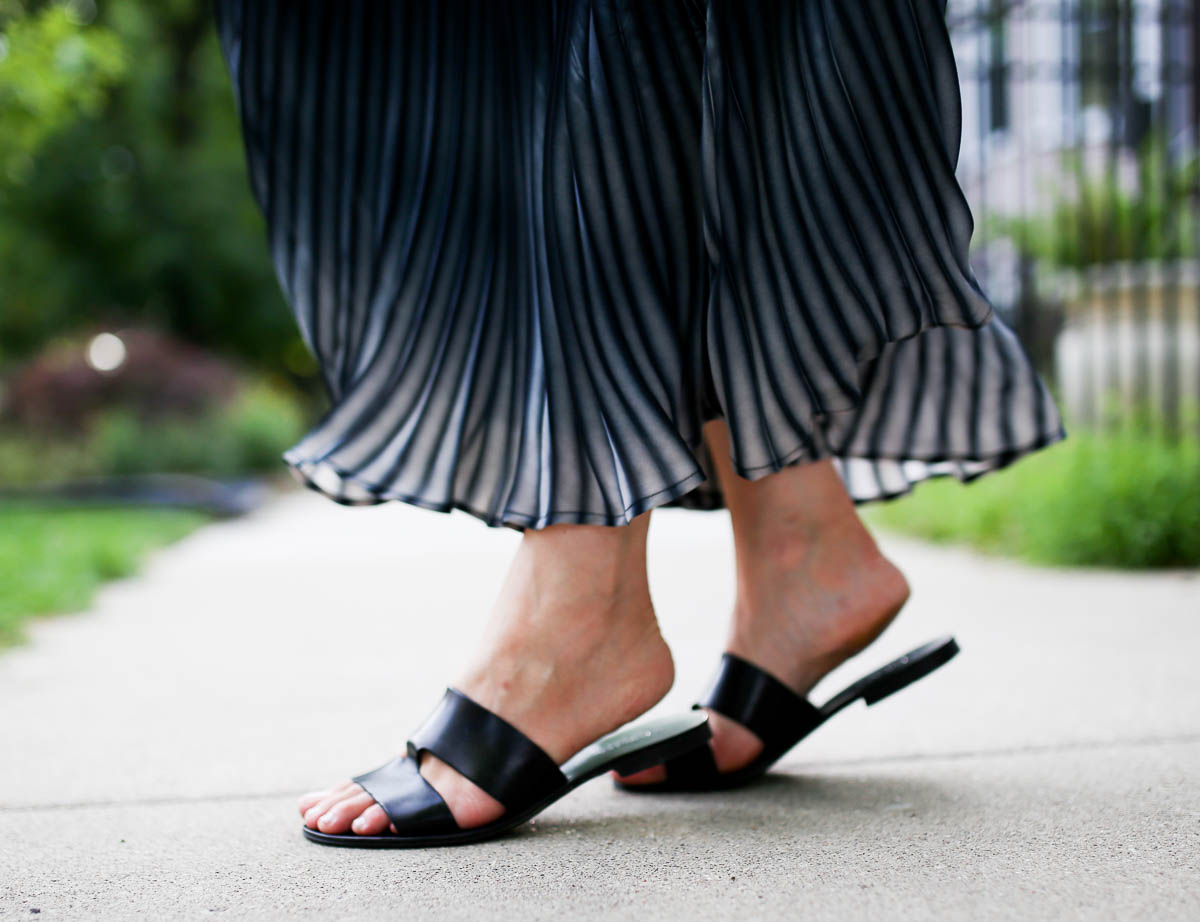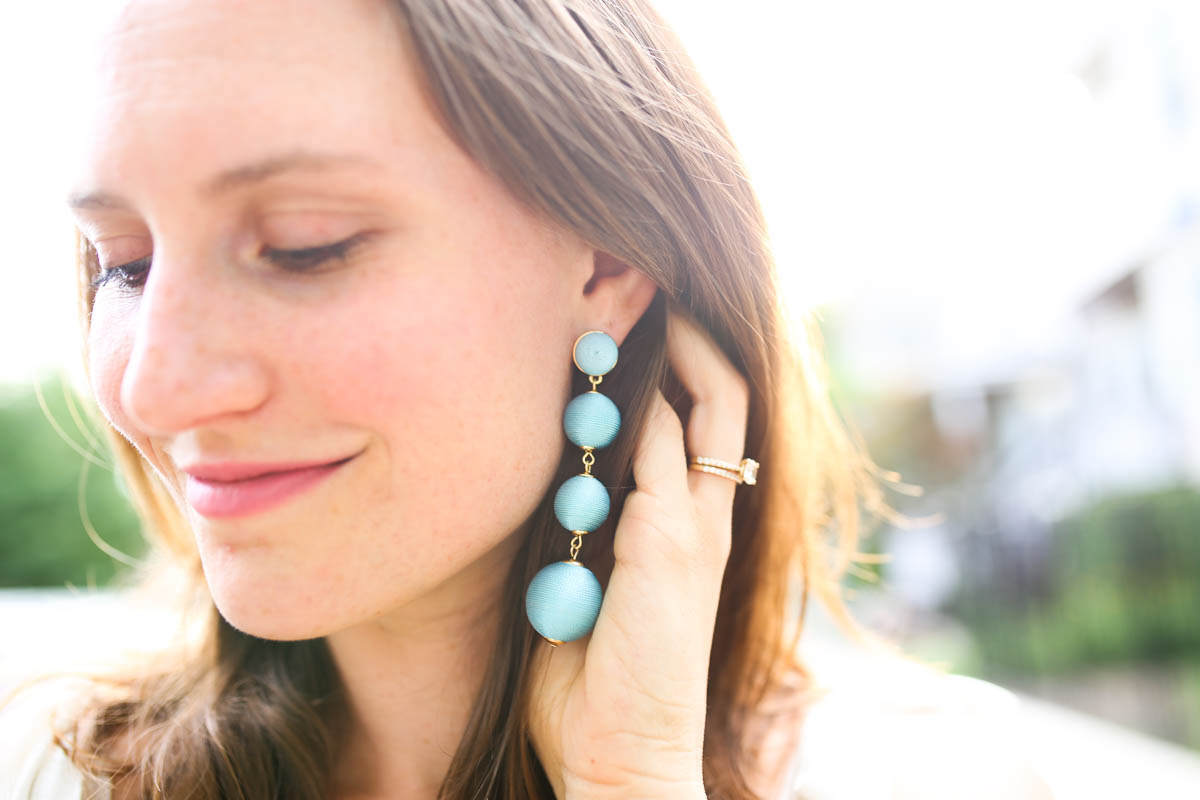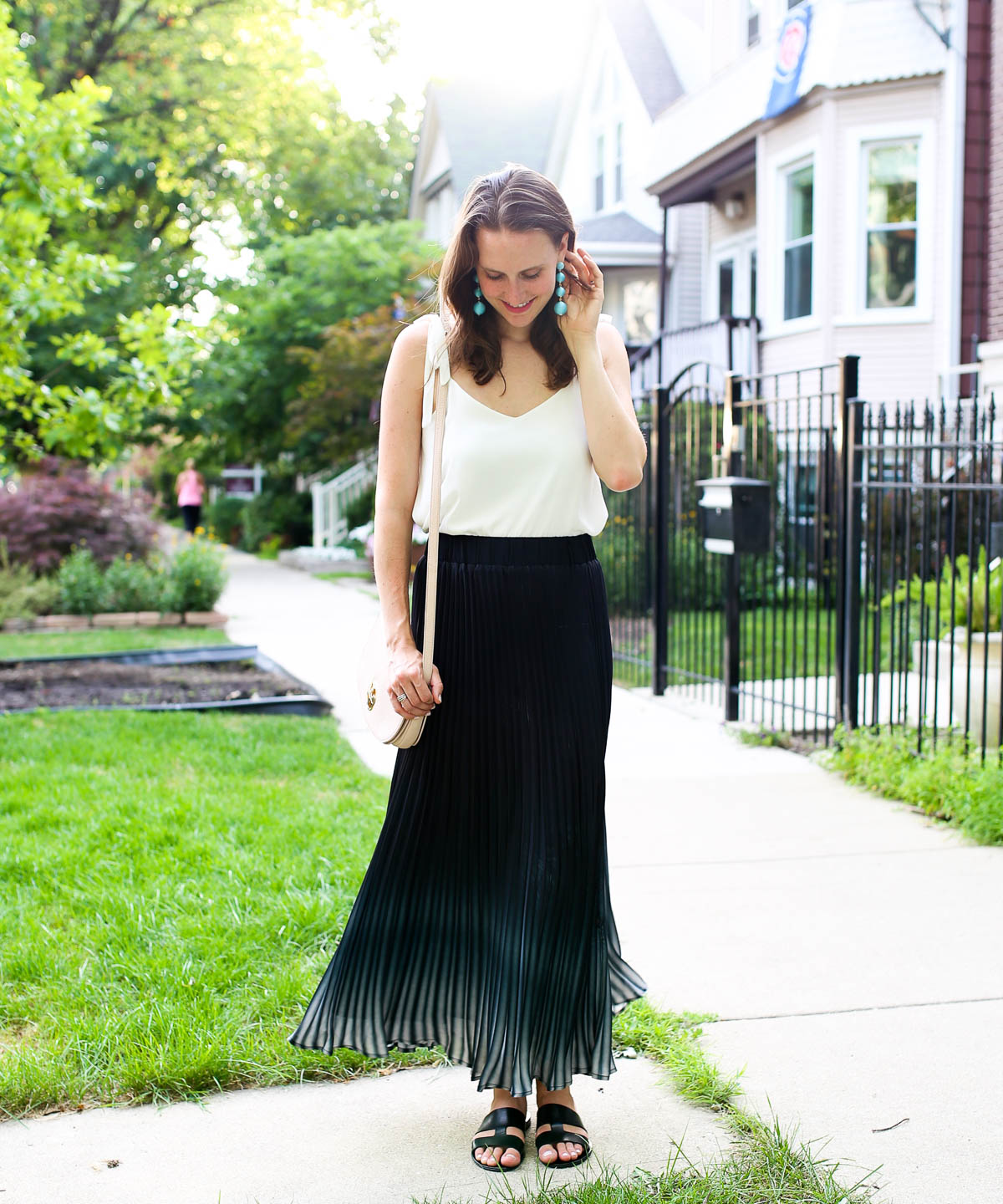 Now, a fun giveaway! With the Nordstrom Anniversary Sale in full swing, I've partnered with a few other bloggers to give our readers $270 to shop the sale. Entering is easy, just follow the steps below! We'll be announcing the winner on Friday. In the meantime, be sure to check out this post and this post, were I share top picks from the sale!
Have a wonderful week, my friends! xx