Jeans: Past season. Similar here and here. | Blouse: Pixie Market One-Shoulder Tie Strap Shirt | Boots: Great options that are similar include these over the knee ones from Sam Edelman,  and these point toed ones from Cole Haan, and these knee high ones from Nine West which come in pretty color choices. | Earrings: Actual style no longer available, but you can shop similar styles here or I found some cute options here! | Backpack: Coach
Chicagoans, this one's for you. (If you're not from Chicago, skip through the text and just look at the pictures of this adorable one-shoulder blouse and butterflies!)
How and why we didn't frequent this place before remains a mystery, but it solidifies our stance that the Peggy Notebaert Nature Museum is one of Chicago's hidden gems for families in the wintertime.
Let's first level set that this place is pretty darn basic in term of museums. It's a nature museum, after all. We're talking snakes, bunnies, exhibits of birds. Stuff found right outside your door (Er…most doors. Since we're surrounded by concrete we're kind of SOL on the nature front, but you get where I'm going with that.) But the basics of nature are fascinating to kids, and it also has a cute play area where they can run around.
The main attraction, of course, is the butterfly house. It's the fan favorite for many reasons. First, the humidity makes you feel like you're stepping into a jungle, which is a nice change from the tundra happening outdoors. Second, there are so many butterflies that . Third, it's really quite fascinating to stop and watch them!
What is it about butterflies that's so majestic? My favorites are the big blue ones, though it's hard to choose because there are so many colors and variations!
…Things to consider on the next weekend day when it's freezing outside and you're scratching your head on what to do!
:: Shop Knee-High and Over-The-Knee Boots ::

Quick intersect to talk about this one-shoulder blouse, because it deserves its own shout out! I haven't seen a blouse quite like it anywhere else – the one-shoulder bow is stylish yet practical, and how cute are the side buttons?! I got so many compliments while wearing this — the kind where people went out of their way to say something nice. (Those are the best, aren't they?!)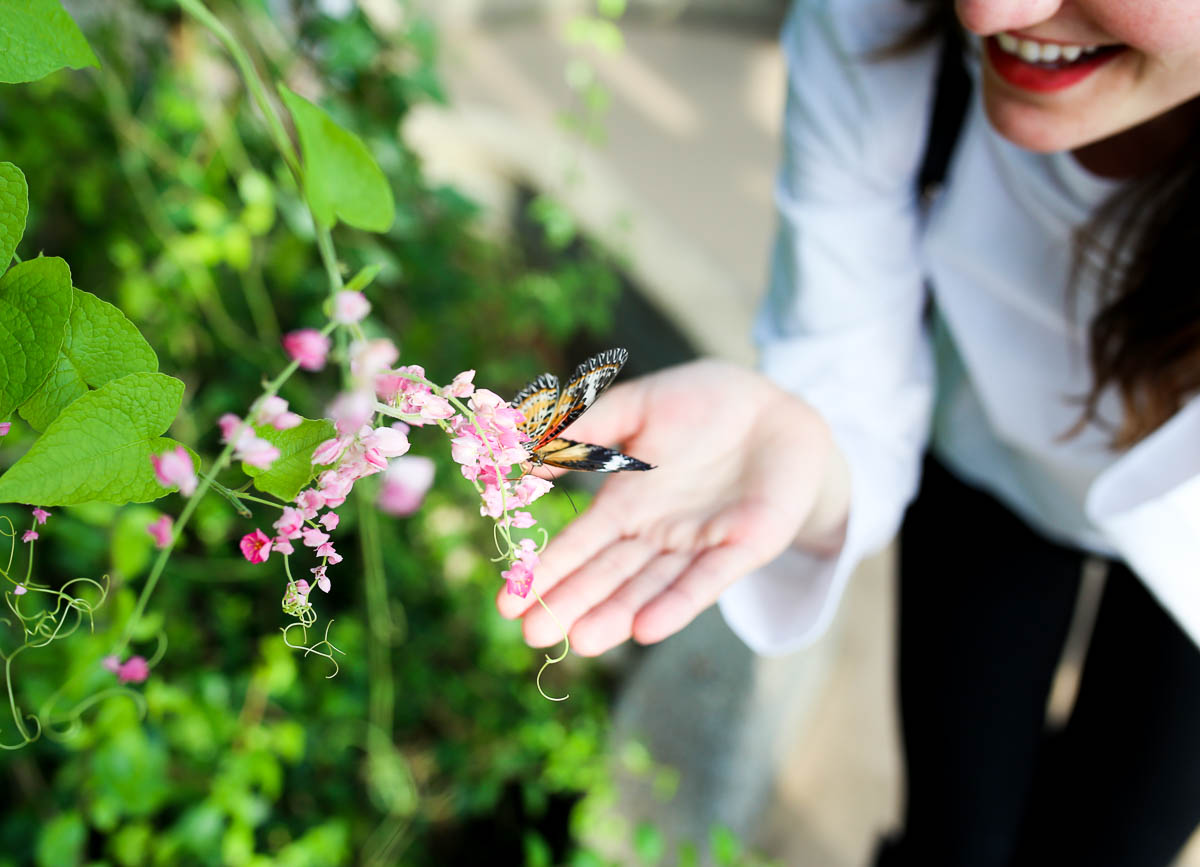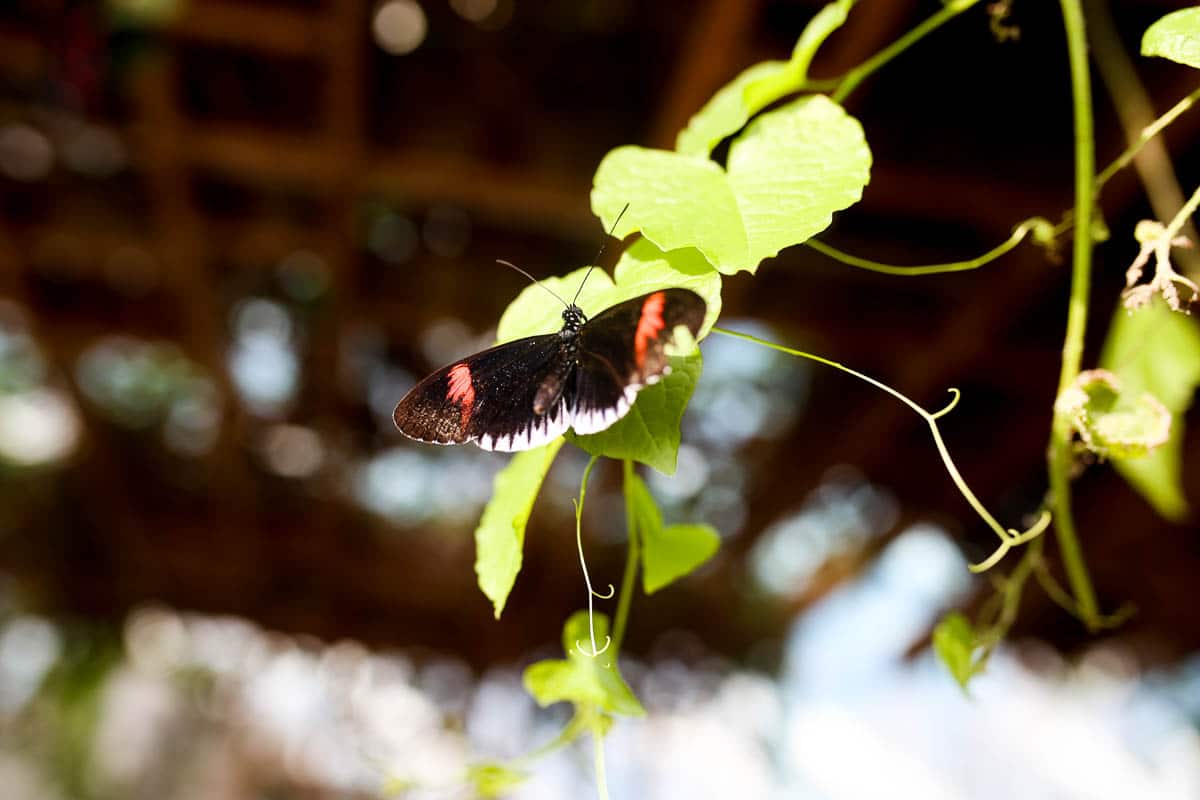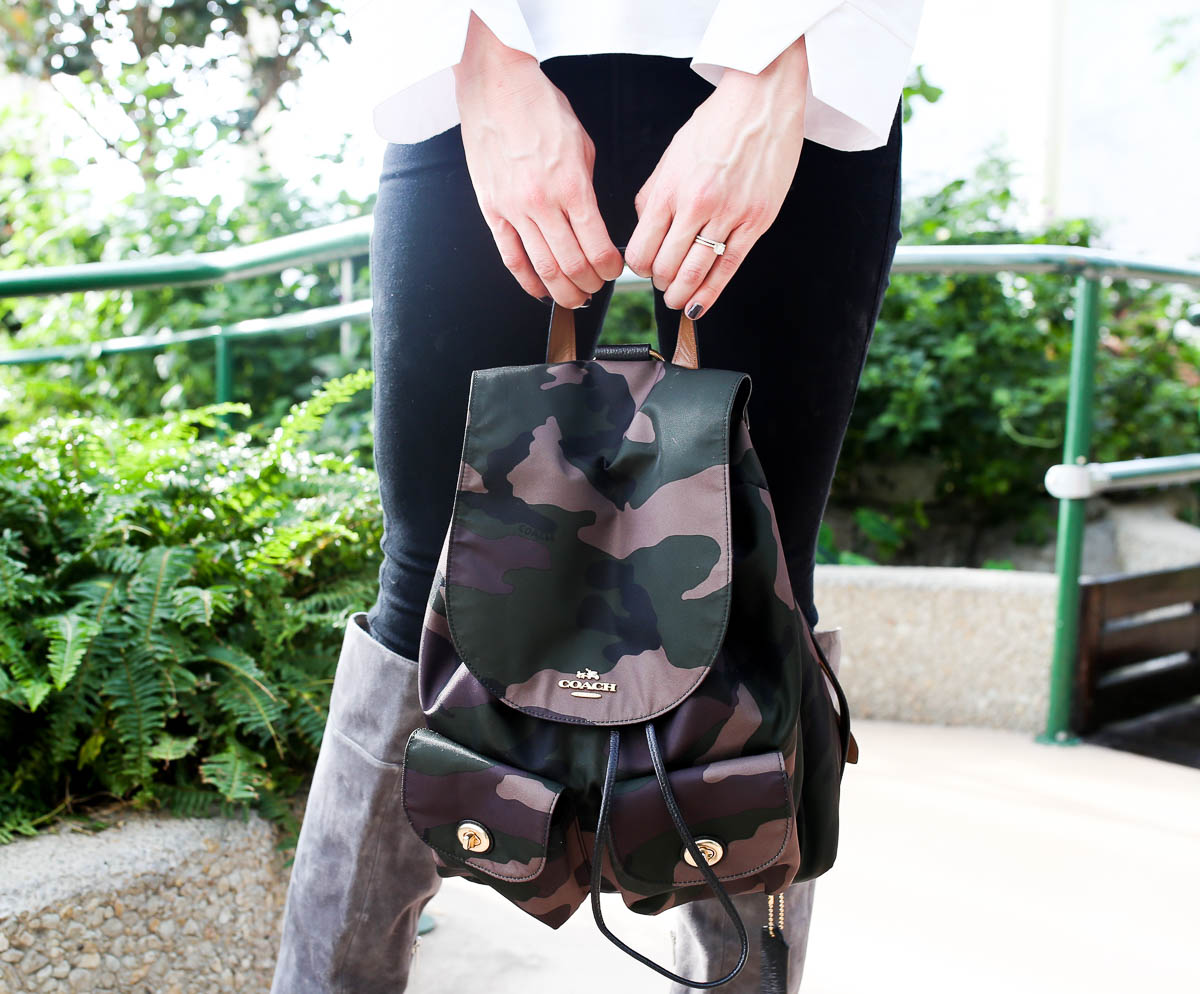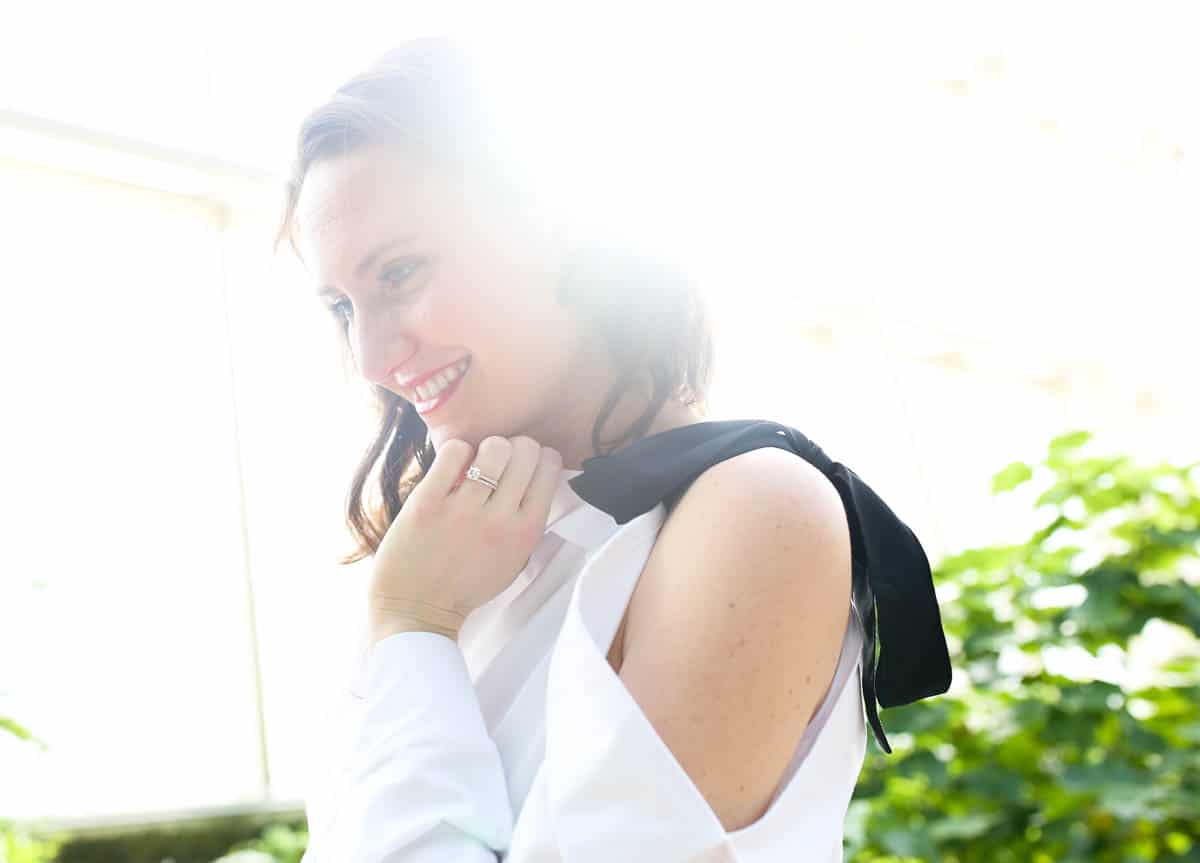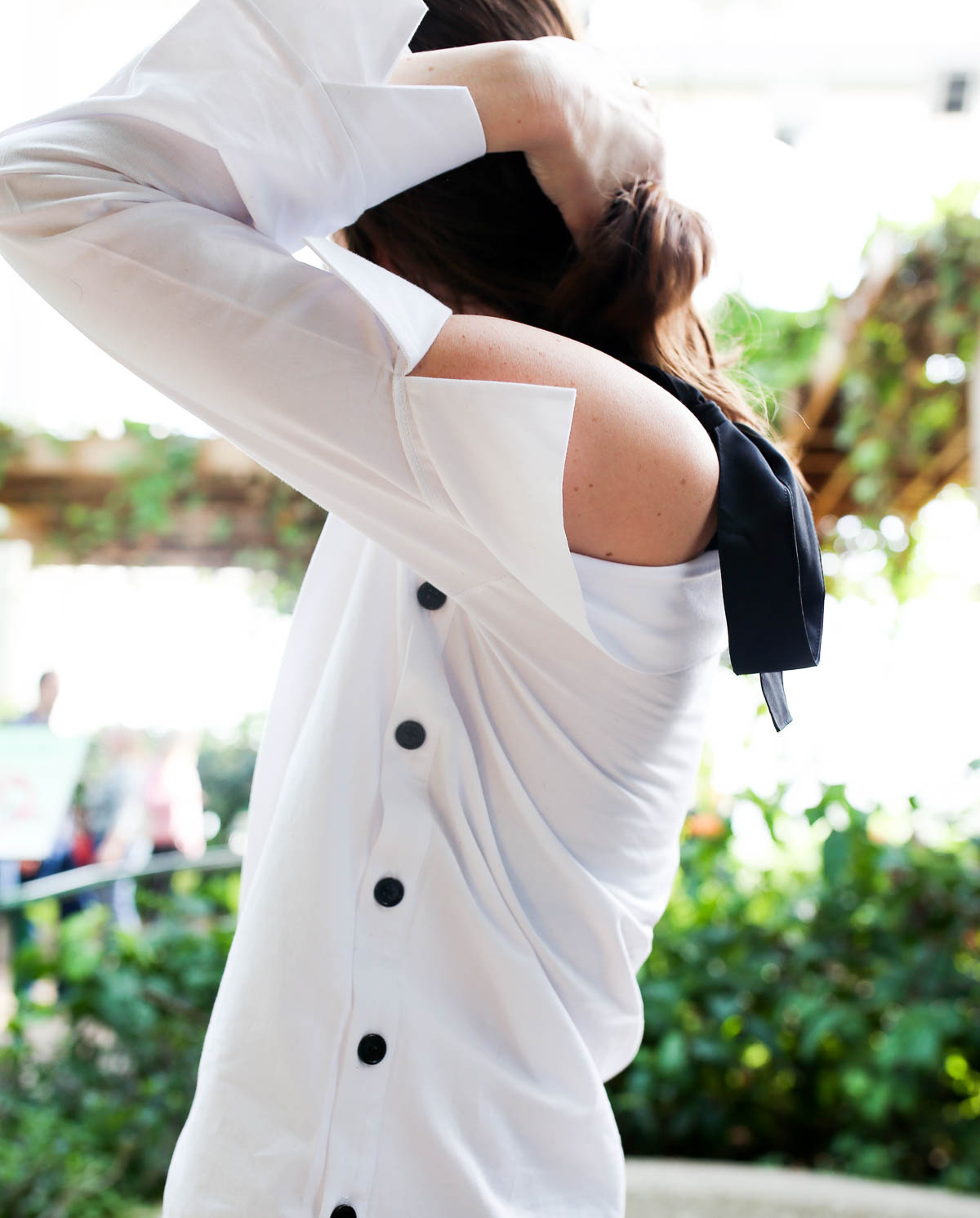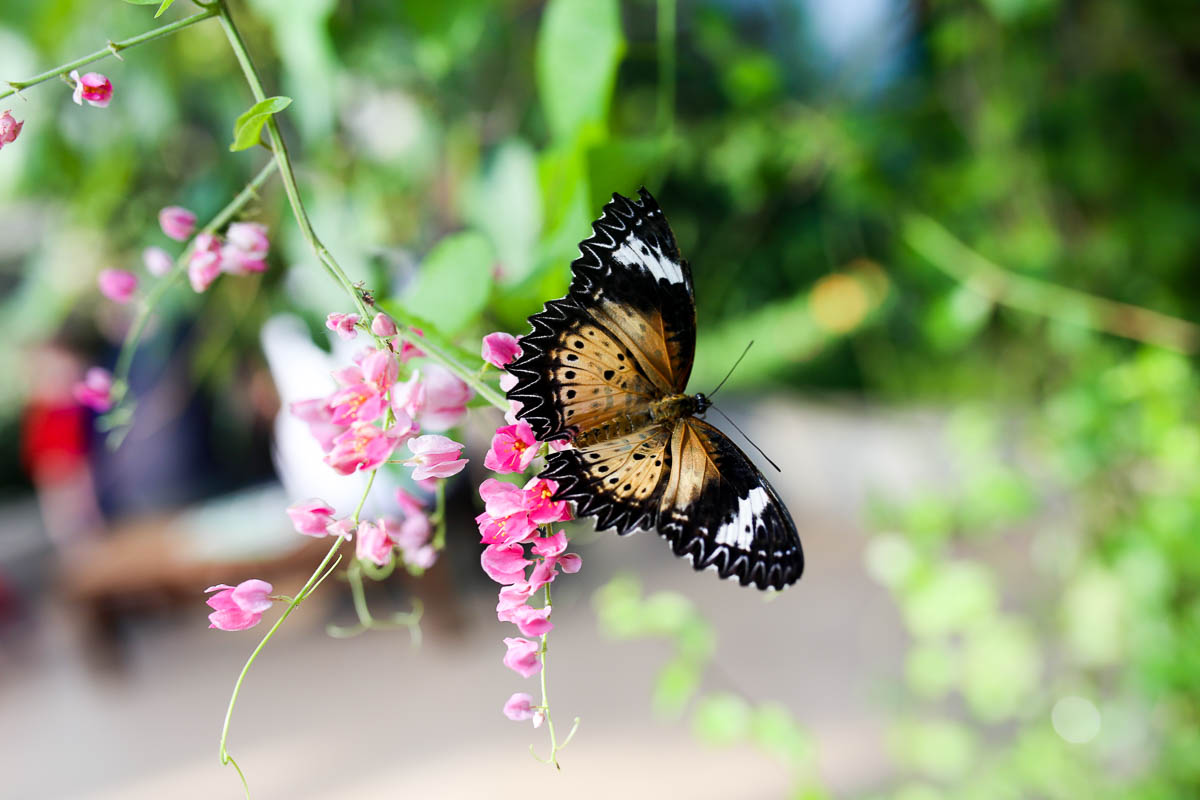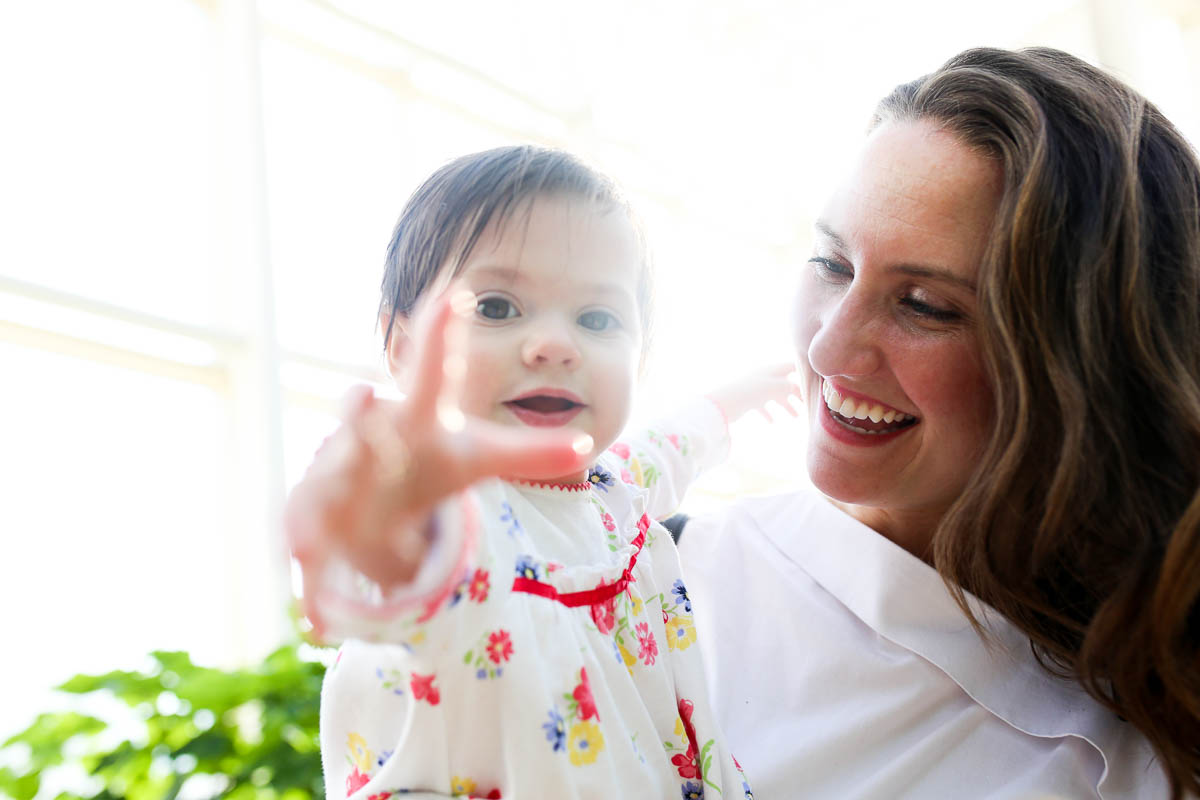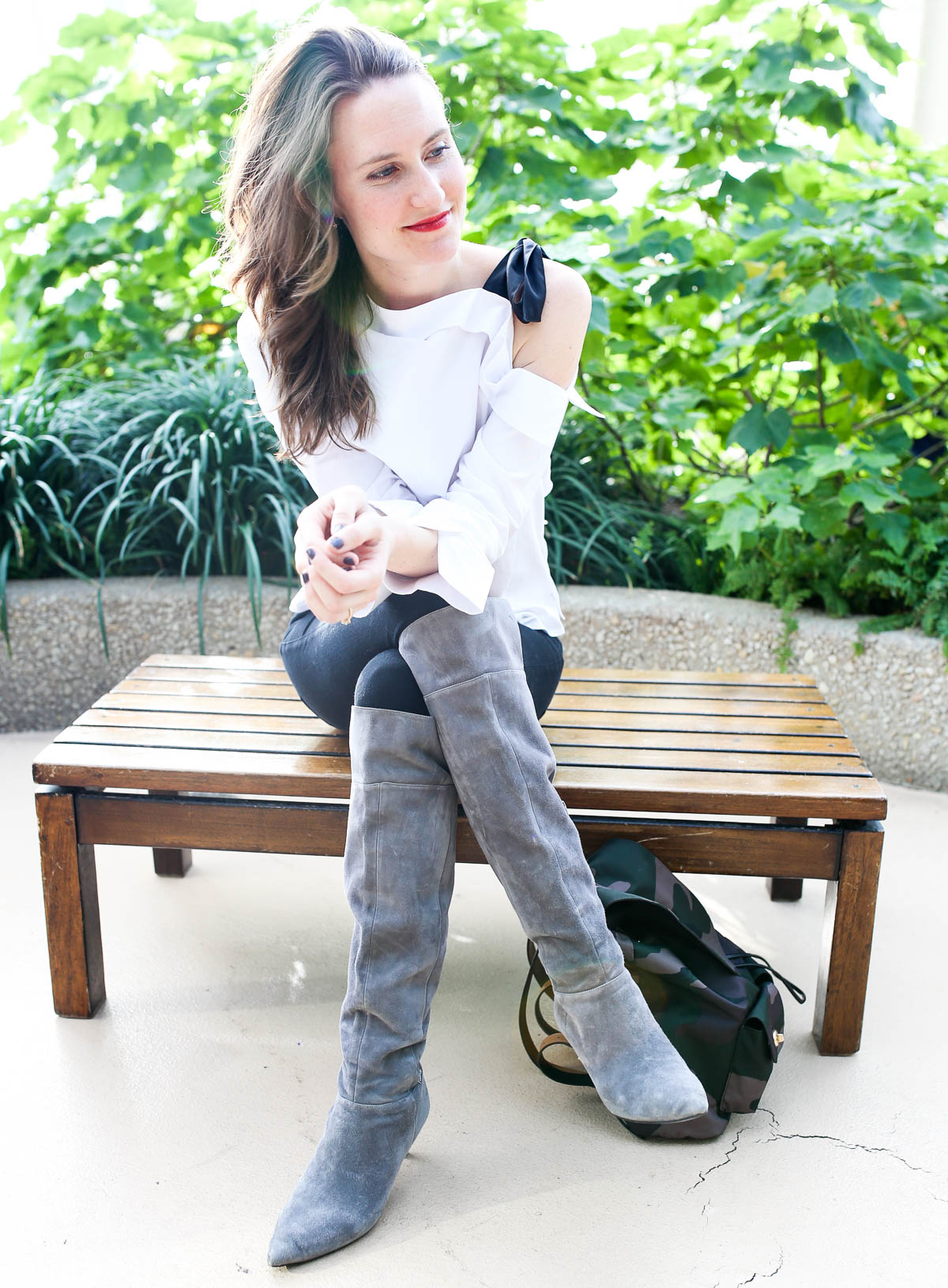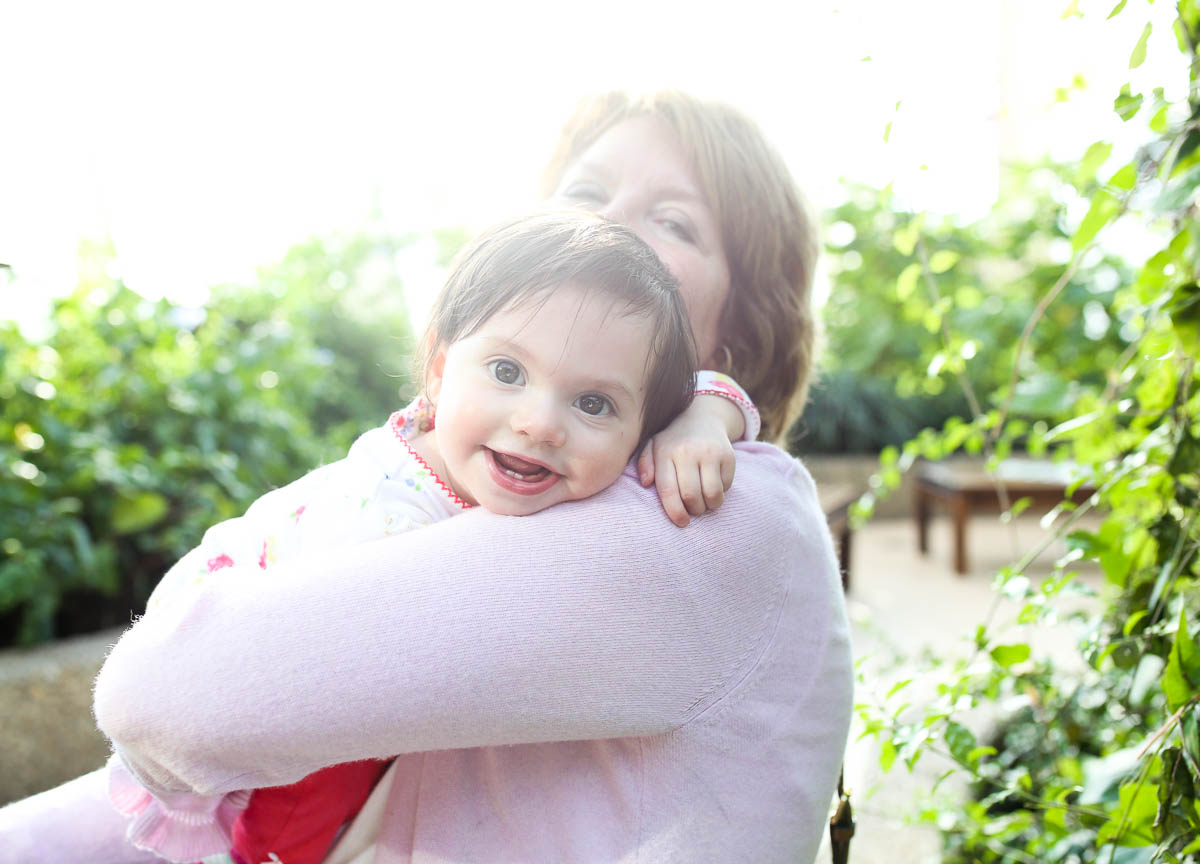 What is a hidden gem in your city? Do share in the comments below!