Francoise Hardy photo via the Nasty Gal blog
Here's a question that runs through my mind on a frequent basis: How do I channel a more "French" look? There's just something about French women's style that is appealing to me. Judging from the amount of articles circling around on the topic, I'm not the only one.
French women are known for having that certain je ne sais quoi look about them. They're stylish, but always with their own personal flare. They value a great basic and yet can rock a trend effortlessly. They wear clothing with such ease that it seems they could wear pretty much anything and it'd look amazing. All elements of style that I aim to emulate.
What is it? What's their secret? More importantly, how do I steal it? 
Jane Birkin photos via Dress Like A Parisian
I came across an article over the weekend that dove into the secrets of looking French with three French women. Here are a few quotes that stood out:
When asked what the French women's wardrobe essentials are, Elisa Nalin said, "A trench coat, a pair of good jeans, black high heels, a little black dress, a striped top, and a lot of "nonchalance".
When asked what best embodies French style, Laura Vidrequin answered, "I think France is lucky to have really strong style icons that are all different but also similar in their "non-perfection." I love Jane Birkin's laid back style and hair. A French girl is not defined by what she wears but how she wears it. It's not about the pieces, it's all about the attitude."
When asked what makes French style unique, Lauren Bastide explained, "Freedom! And a certain sense of comfort."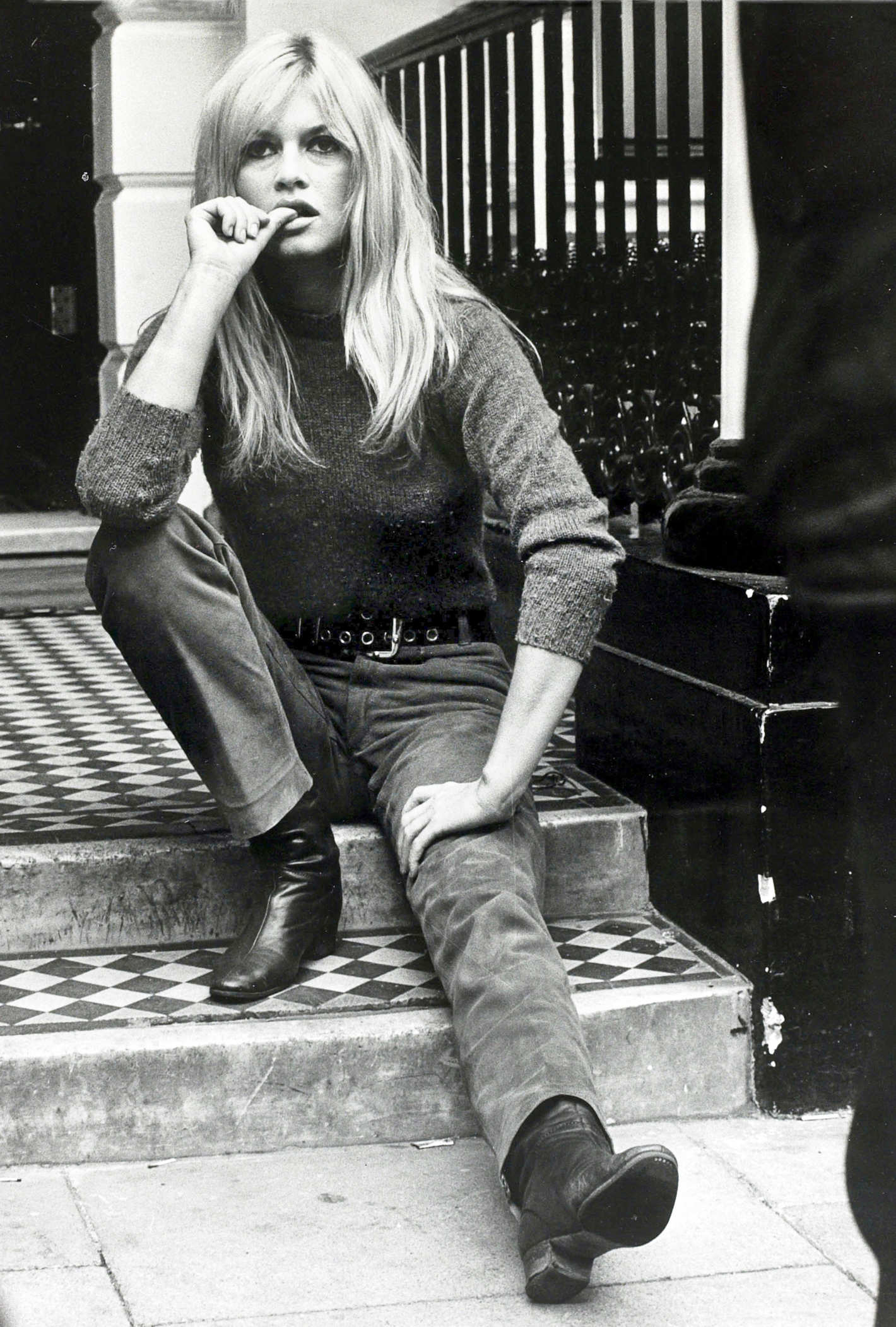 Brigitte Bardot photo via The Cut
I thought it was interesting that all three women explained elements of "non-perfection" — that undone look, which somehow looks perfectly pulled together — and most importantly, confidence. It's like the French women are so secure with their natural beauty, they don't overthink what they wear. There's definitely something to be said for loving the skin you're in, and embracing it without much added hassle.
I'm not one to spend much time getting ready (Two kids means I have 15 minutes, tops) but after reading this, I wore my hair even more tousled than usual, and ran out with minimal makeup. And, you know what? The ease of it all made me feel like a million bucks.
…I think we're onto something here!
Do you love French women's style as much as I do? Have you run across any "little secrets" on how to channel their look?