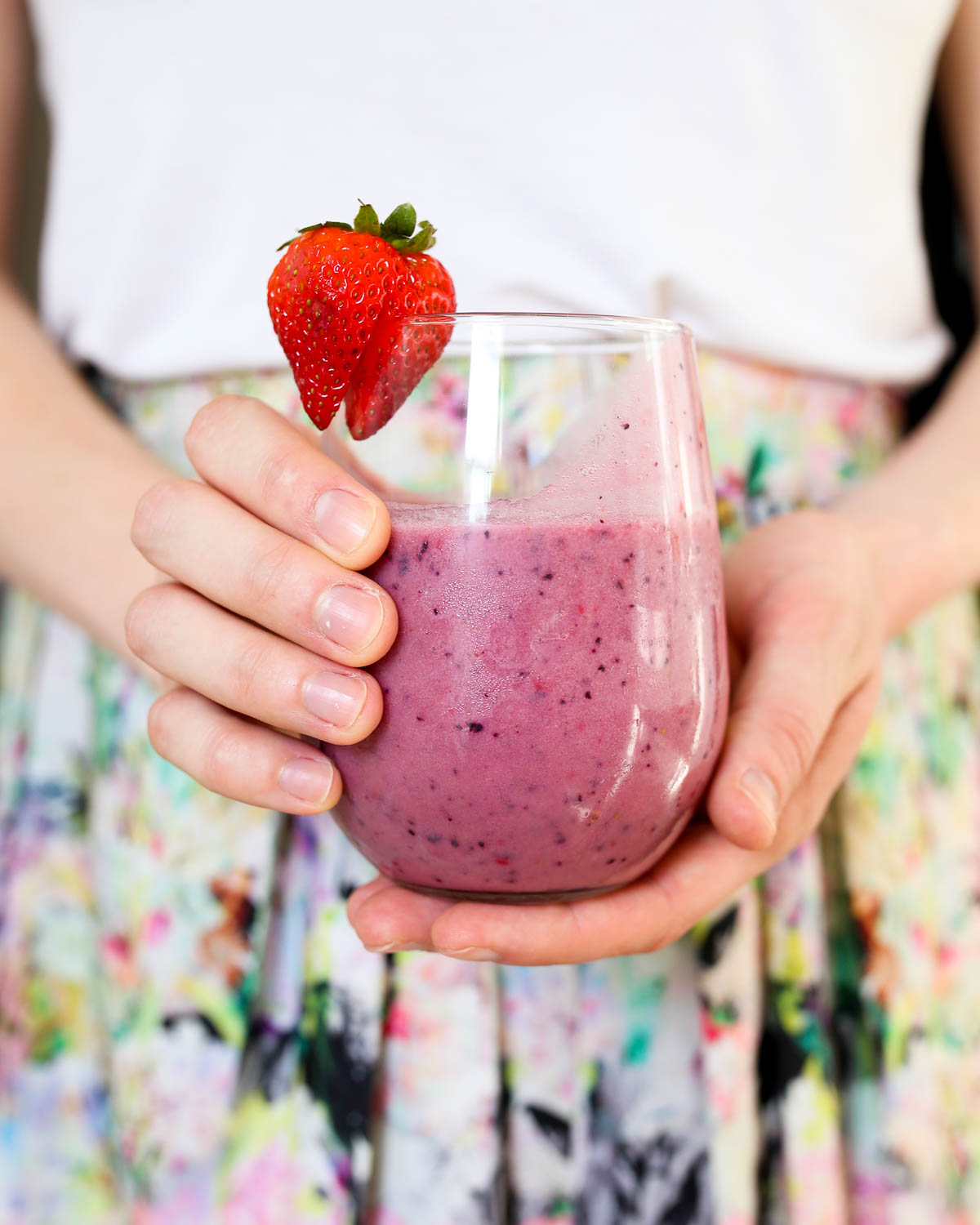 Let's face it, sometimes it's easier to grab-and-go when it comes to food. If you're anything like me, meal prep can be a distant dream, fueled by that little necessity called time, in which you bounce back to reality and say…"HA!"
Especially when working, after getting Gracie fed and dressed in the mornings, I'm often left with minutes to get out the door and so granola bars become my fall back for a morning start. Which is great, and totally works, but it's not lost on me the importance of variety and making sure your fruits and veggies make consistent appearances. Gotta embrace those nutrients, 'yall! 
So, when I was introduced to OLLY Super Foods Smoothies, I was Pharrell-level Happy. First of all, it's quick and easy. Pour a little water, add the powder mix and some additional fruits if you please, and *voila!* You're good to go with a delicious, vegan, naturally-flavored, nutrient-packed smoothie that takes basically zero time and also supports digestive health.
In the words of Rihanna, you gotta live your liiiife! This stuff takes the thought (and effort) out of your morning routine while giving the peace of mind that you're getting some killer (in a good way) food.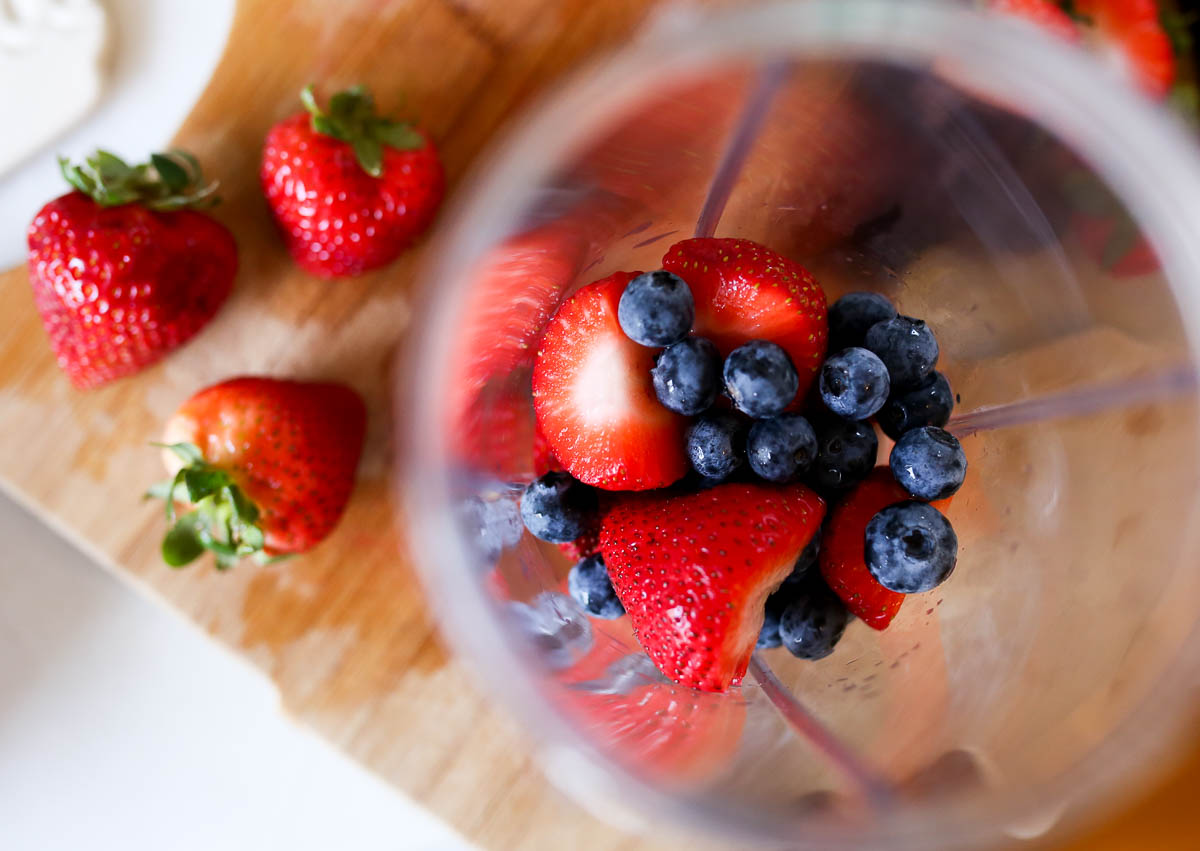 Other note-worthy things about OLLY is that their smoothies are packed with plant protein. I will admit that I initially had no idea what this meant. So, I went all Nancy Drew on protein and OLLY products, and here are some interesting facts for you, in case you're interested. (Read: You should definitely be interested!)
First, a little about protein. It's an essential macronutrient required for the proper function of every cell in the body, and it must be consumed daily to ensure that the body has a steady supply of amino acids needed to repair and build cells and tissues, maintain immune function, and support muscle health. It's as essential as calcium and vitamin D for supporting development and maintenance of bone strength and structure.
OLLY Super Foods Smoothies are powered by plant-based sources of protein. What does this mean? Replacing high-fat meat with plant protein helps slash calories (hello, bikini body!) along with saturated fat while helping to improve the natural composition of your diet. Plant-based sources of protein often provide synergistic nutrients for health, including friendly fiber, omegas and phytonutrients. Plus, plant protein is better for the environment than animal protein, and it's considered a "clean protein", meaning it's free of hormones and antibiotics that can be present in animal proteins.
With all the concern with Josephine's recent cow's milk allergy, and as a result I've had to cut out all dairy from my diet, this is all a huge deal. Time saving, vegan, and super healthy?! Yes, yes, yes. I like to eat life up in a metaphorical sense, but this stuff helps me do it quite literally as well. 
…I'm not one to typically talk food or physical health on this blog (I'll be honest, it's primarily because I don't love cooking), but this was the perfect opportunity to share a little trick that I've embraced for feeling my best with you. I hope you were able to learn something, like I did while researching plant proteins a bit more!
Have you tried OLLY Super Food Smoothies yet? What are your thoughts? Leave them in the comments below!
*This post was sponsored by OLLY, however all opinions are my own. Thank you for supporting the brands that help to make Isn't That Charming possible!