Looking for great denim? Check out this distressed pair from the sale. Also this, this and this pair are super cute!
One of the best and biggest shopping events of the year, the Nordstrom Anniversary Sale, is here. I think I speak for us all when I say, "Excuse me while while I hibernate behind my computer for hours." You gotta get your shopping on when the going's this good, am I right?
This sale is amazing for many reasons. It's filled with brand new arrivals, all for a steal. All the latest trends are at your fingertips, and it's stuff from the next season. Yes – fall shopping has arrived – and though we're all still in summer mode, it's crazy smart to get all your picks early before the prices increase again. It's the creme de la creme of shopping. And I've got alllll you need for it right here.
Early access begins today; only cardholders can purchase items from the sale. Is it worth it to sign up? Hands down, YES! Things sell out fast because of how great the deals are. And the great thing about Nordstrom is that returns are no biggie, so if you love something, get it! If you don't have a card or don't want to apply, you can still shop the sale starting July 21st.
I've shopped the sale for all the best finds, and have some amazing picks below. Get ready to pop, lock and drop it…into your shopping cart, that is. I've got more great picks over in this post, and I've tried on some favorites, so swing by there, too!
:: Shop Clothing ::
This two piece dress from my Zion post is on sale for 40% off, and though it's on sale it's not technically a part of the anniversary sale, which means you can shop it now even if you're not a card holder! It's SO adorable and amazingly flattering – be sure to grab it before it's sold out! It's also sold in black.
From the anniversary sale, I'm loving these faux leather pants, this blush blazer, this chiffon midi skirt, and this colorblock cardigan. All are perfect closet staples year round!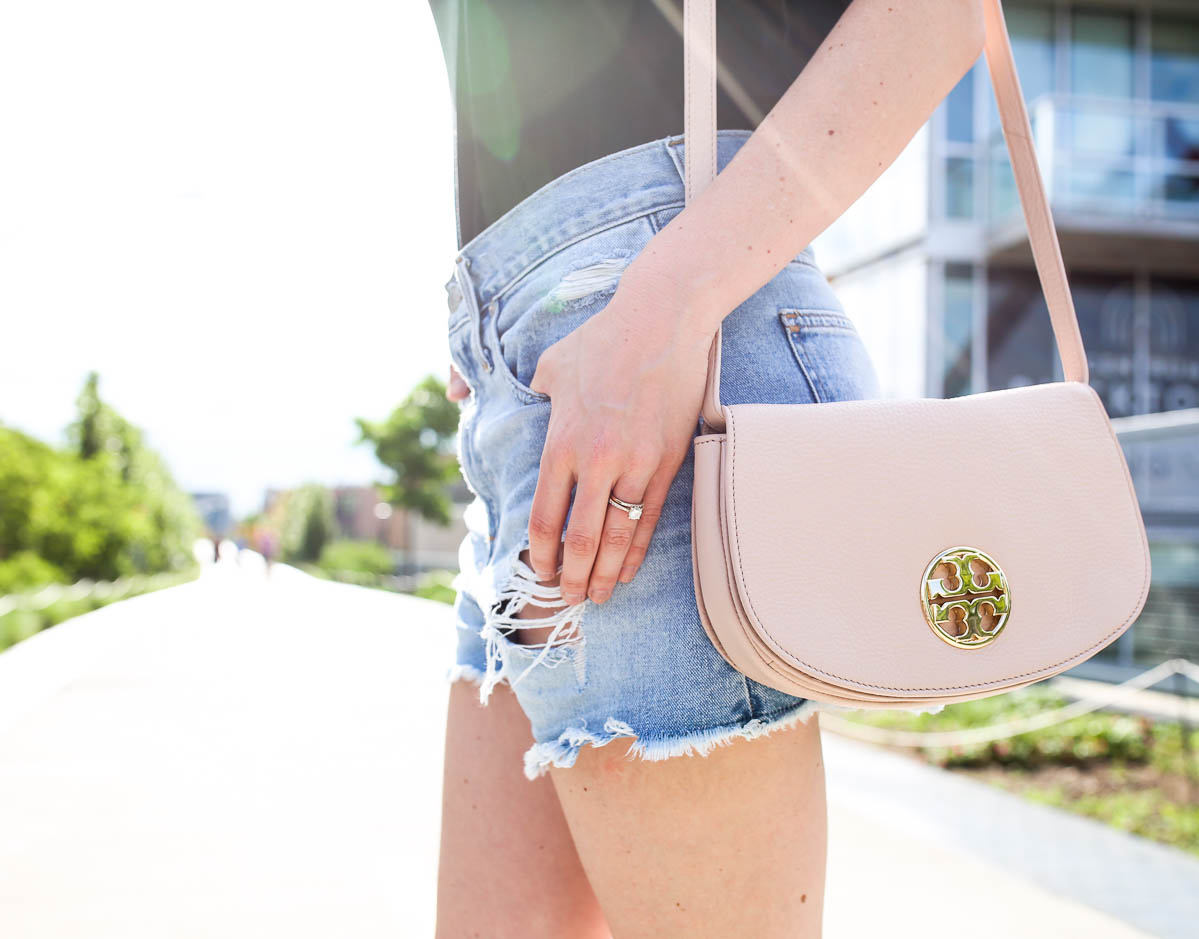 :: Shop Handbags & Accessories :: 
I was so excited to see these Quay sunglasses on sale. I love my blush colored sunglasses from this brand – they're stylish and comfortable – and only $35 right now! Another item I was really excited to see was this Tory Burch crossbody bag, which is the perfect color. There's a similar wallet clutch on sale, too!
In terms of shoes, mules are everywhere lately, and there are some killer finds. This pair is so chic, and I'm loving this pair's minimalist design. My jaw dropped when I saw these Italian suede Stuart Weitzman over the knee boots – you can't miss them for fall! If you're looking for a pair that's a little less in cost, these boots are lovely.
—
Be sure to keep checking back into this post as I keep these picks updated. Happy shopping!