I'd like to kick-start this post by addressing two things that I'm surprised by after my trip to California last week: 1. Riding a bike while 28 weeks pregnant isn't as hard as you'd think, and 2. Mario Lopez is the nicest human on earth. Now, let's proceed. 
With the third trimester officially here (what?!), Doug and I decided to take a mini-babymoon last weekend. I was traveling to Los Angeles for work (more on that later in the post), so we extended our stay for a few days prior to soak in some sunshine and warmth. A little weekend getaway, just because, to enjoy some time together. Definitely something every couple needs, especially with kids in the mix.
The first few days were spent in Newport Beach, where we stayed with Doug's brother Chris. Want a few words to describe Newport in a nutshell? Here they are: Beach town, surfers, waves, seafood. All things that I love, so you can imagine my happiness spending time there.
We rented bikes, which turned out to be the best way to explore the area; I loved cruising along the paths, breathing in the salty air. Stops included: the Newport Beach pier, Balboa Island (we took a ferry over), and even went a few miles to Huntington Beach. Besides my legs feeling like jello, I was surprised that biking was so much fun while being pregnant. I'm sure I'd sing a different tune here another 5 weeks down the road, but right now I'm not at that uncomfortable point yet, so my beach cruiser was the perfect way to get some casual exercise in.

Next up: Los Angeles. Here, we stayed with our friends Henry and Sarah, who showed us around West Hollywood, where they live. We walked a ton, explored the area, and went to a few great restaurants. Terroni had amazing pasta dishes, Bludso's was all about BBQ, and my favorite place was Sawyer, which we went to for brunch and it had drool-worthy biscuits and gravy. (An odd staple of mine that I always order!) 
Monday came quick and with Doug's departure came another change in location for me: the Mondrain Hotel, which is where my coworkers and I were staying while there for the event we were heading up.
Working lunches and meetings complete with an amazing view of downtown Los Angeles and a killer pool area wasn't too shabby, I've got to admit. If anyone from work is reading this, consider this post my formal request to move to LA and work remotely from this view full time. Any takers?
Views aside, we were very busy, and ended up pulling off a really great event celebrating 2 new sizes of the Big Mac at Raleigh Studios in Hollywood. (Quick reminder for any new readers: my full time job is managing social media channels and content for McDonald's, so for events like this I help with influencers and content production.)
My favorite part of the event was the 3D photo booth, which I was totally nerding out over, getting to hang with Mario Lopez (Seriously the nicest guy ever. I told him, "My girlfriends are going to freak that I got to meet AC Slater!") and Olivia Culpo. I was even backstage with Justine Skye, listening to her warm up for her performance, which was pretty surreal. (Side note: Be sure to check out my backstage Grammys experience!)
Overall, it was an awesome event and our team was so happy with how everything turned out. Always feels good to have that be the case!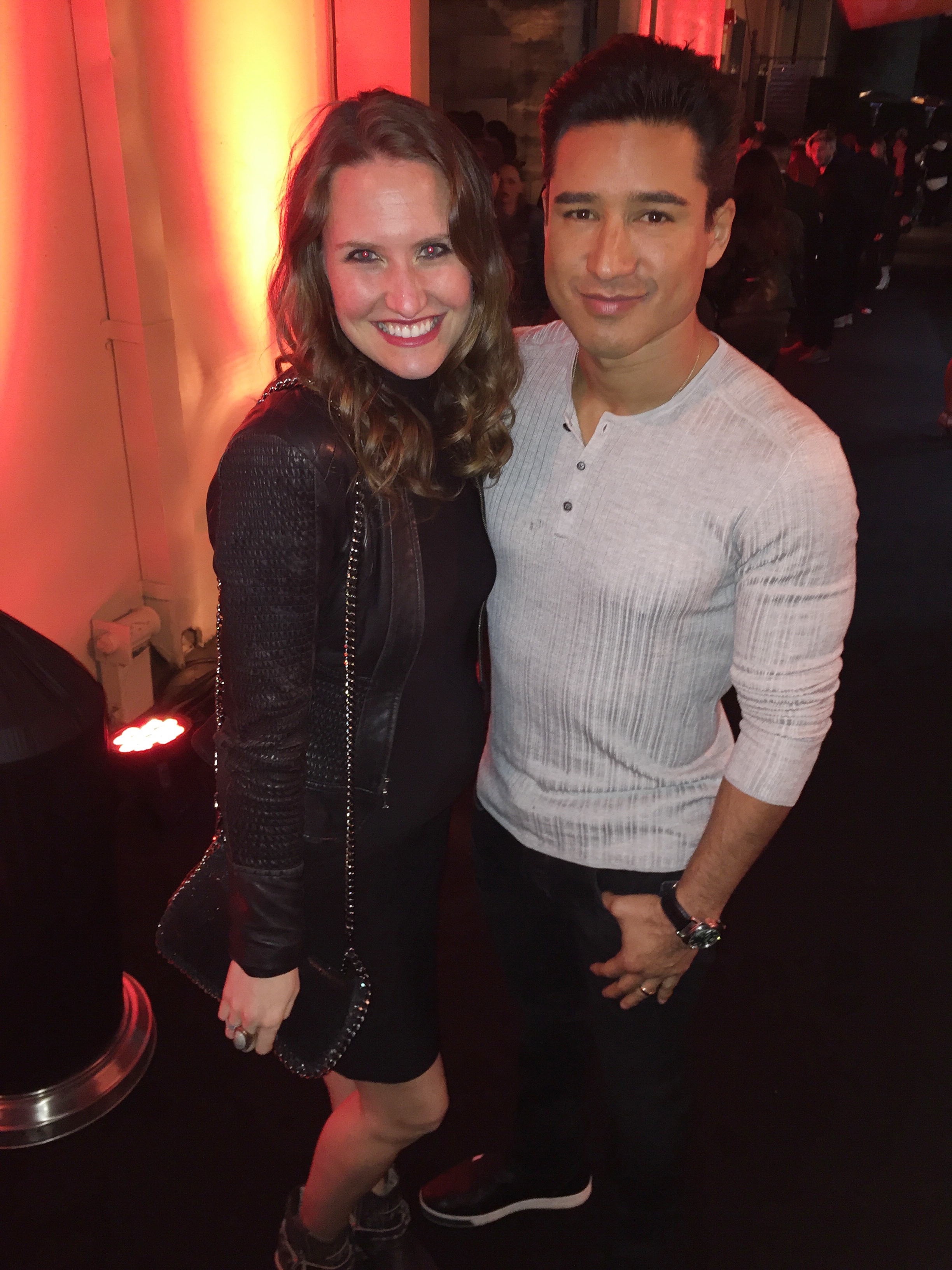 So there you have it! A mini babymoon to Newport Beach and Los Angeles, and a work event with AC Slater in the mix. My only remaining question is: When do I get to go again? 😉