Do me a favor, okay? If you could selectively ignore the gnarly, 80's inspired boat fabric in these photos, that'd be great. You don't exactly get to be choosy when renting a boat.
Despite the rustic pontoon, which was actually quite fantastic, these photos were taken on the most perfect of nights. And, though my little white dress didn't exactly match the boat's decor, I do have to say that it was the perfect accessory for the city skyline on a warm June evening.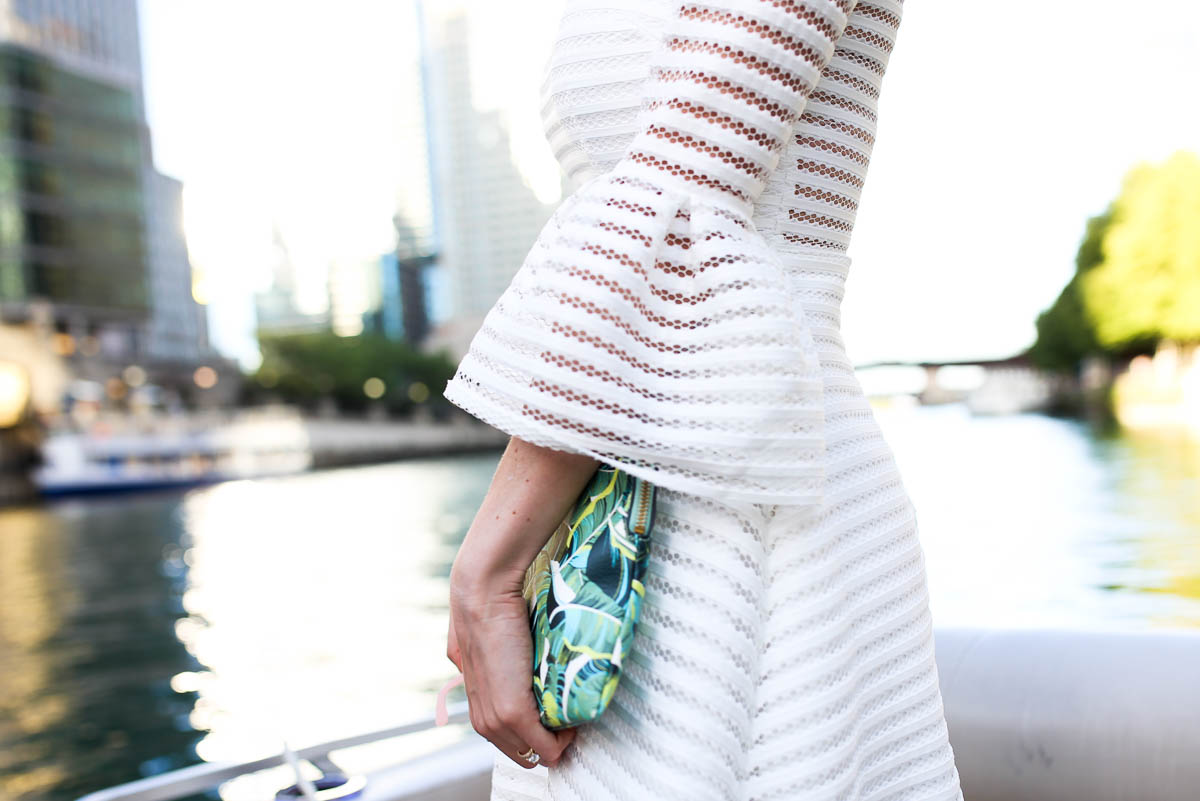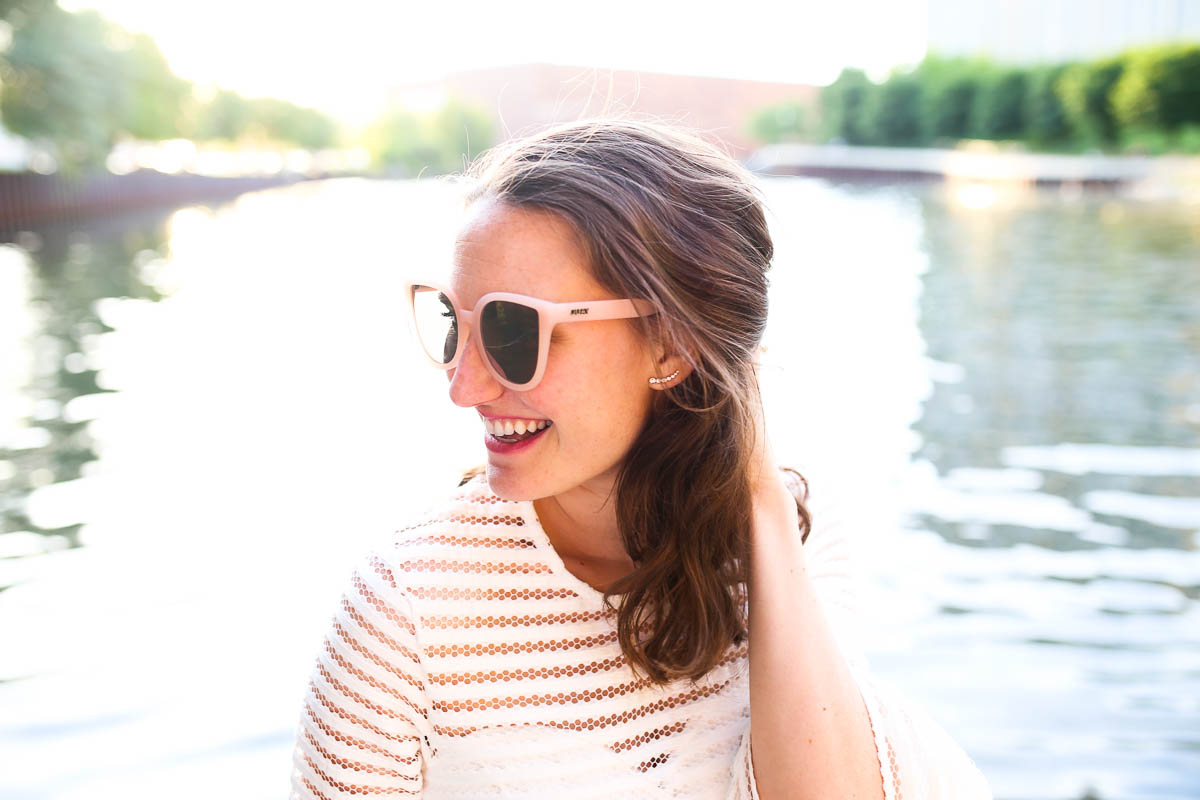 Let me back up for a hot second. Last week, Doug and I celebrated our 3 year wedding anniversary. While we're still newbies in this whole marriage thing, we've been together for 11 years (What?! I feel old) and thus have celebrated quite a few anniversaries. When the day comes around every year we ask one another, "What should we get one another for anniversary presents?" So far, that question has been answered with a bit, fat nothing.
That's right. No gifts are given.
Instead, we've opted do have a nice date night or experience together. I love this little tradition we've started because to me it emphasizes what's important in our relationship, which is time together. (Something we don't always have with the kiddos in tow!)
Side note: What's your love language? I'm a "quality time" person and Doug is an "acts of service" guy. This means that for me, undivided attention is most important, and for Doug, actions speak louder than words. Interesting, right?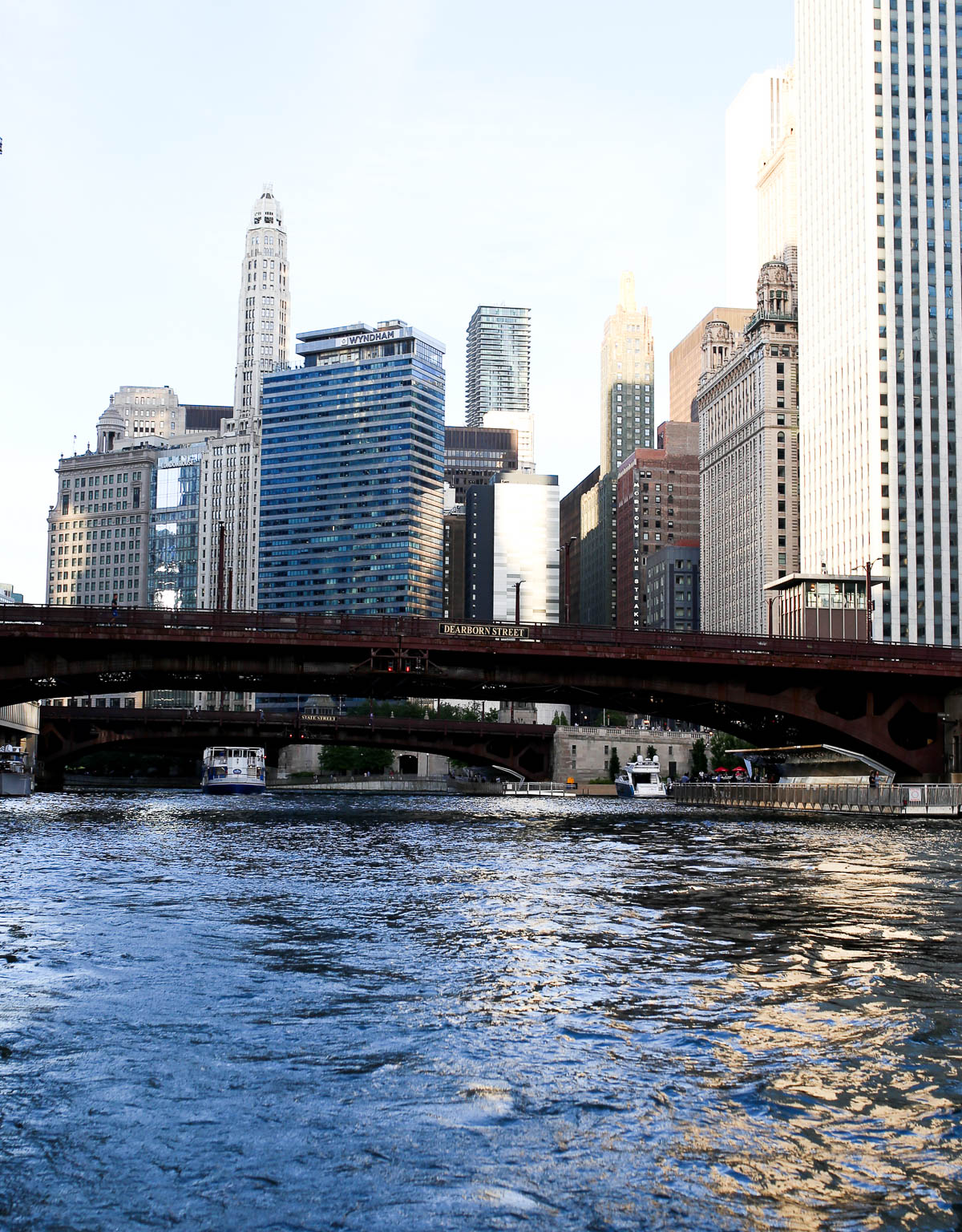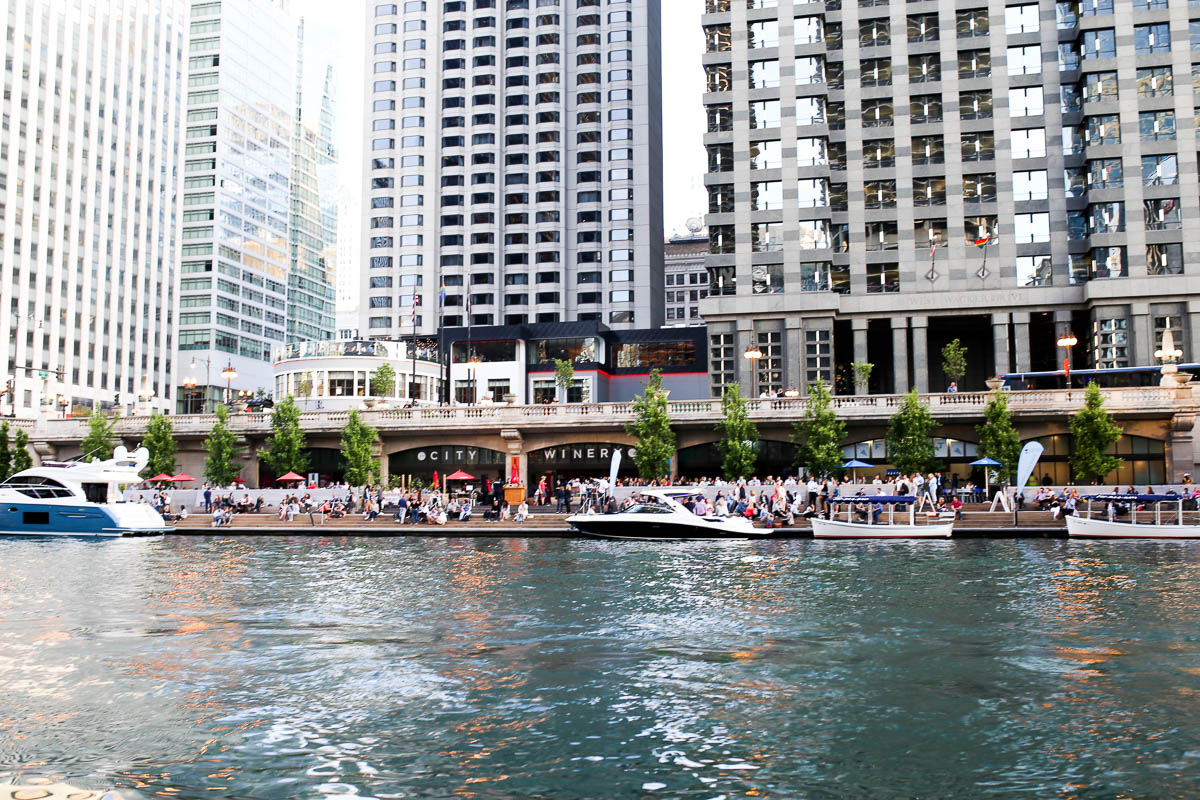 For our date night, I opted to wear a little white dress, which is something that's a key closet staple of mine for the summer months. I wore this dress back in the fall with some black tights, but I really couldn't wait to wear it sans dark accessories because it's truly one for the sunshine. I love its bell sleeves and flattering fit and flare silhouette. Unfortunately this exact dress is no longer available, but this one and this one are similar and perfect for date nights! Or really, any summer night.
I also wore Gorjana ear climbers, which have been on constant rotation lately. I'm obsessed. They make a statement and are a bit edgy without being too bold. I think they're one of those rare trends that also looks classic, you know?
Also in the accessories realm were a few pieces you've seen many times on the blog before. A palm print clutch, blush sunnies (seriously can't stop with these!), and blue tie flats (these are old but these and these are similar). I love how the accessories worked together to bring some great personality to the little white dress!
:: Shop The Look ::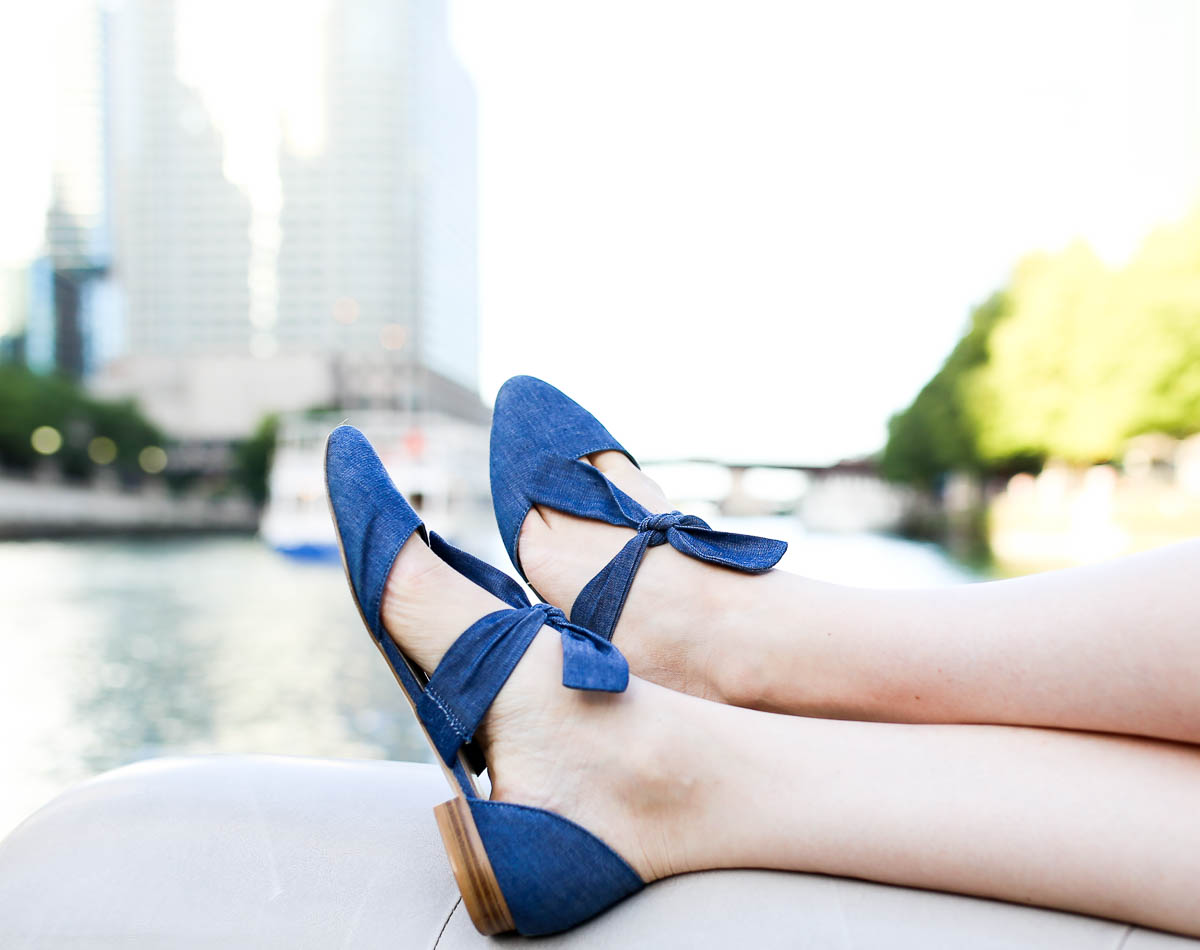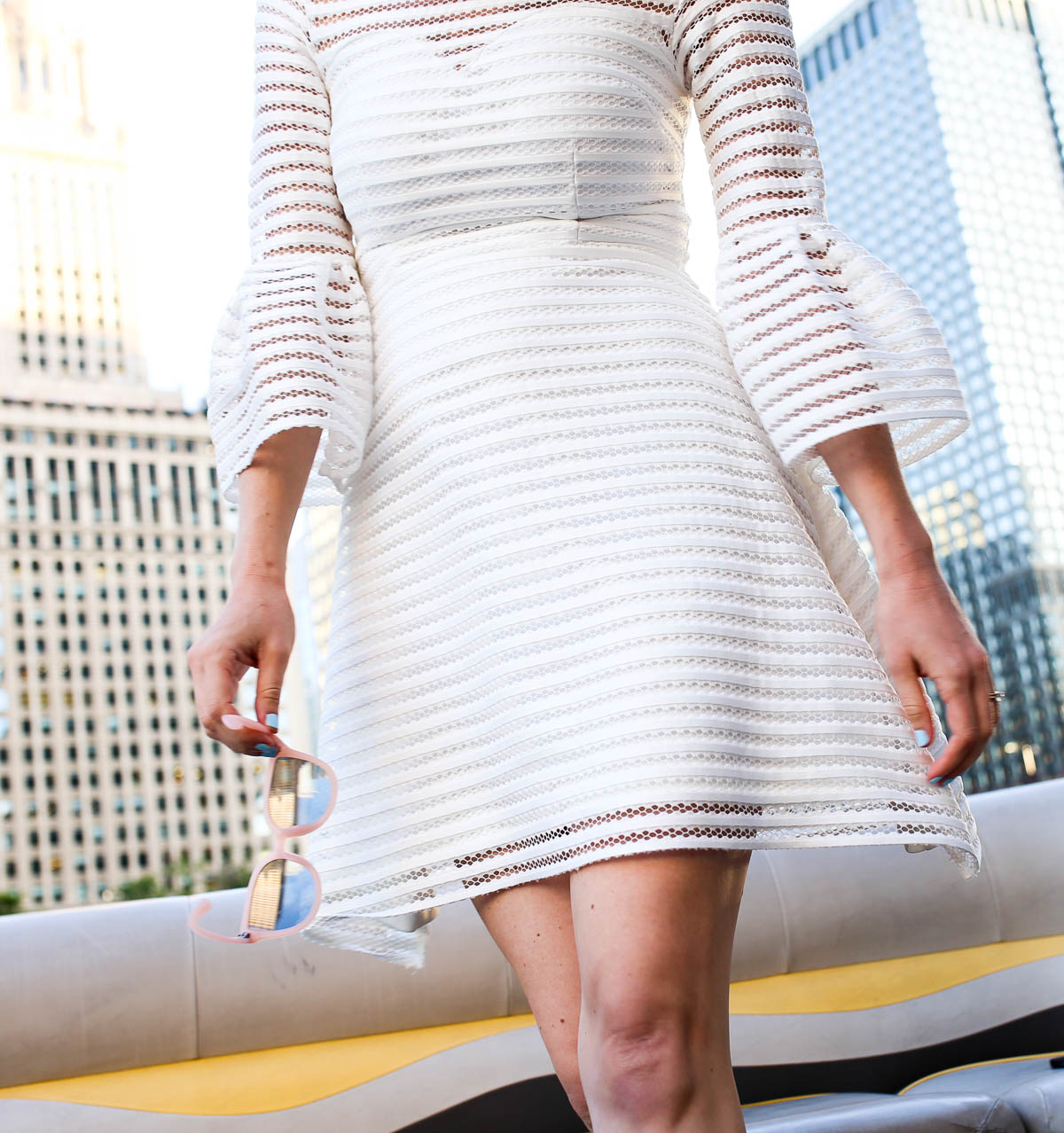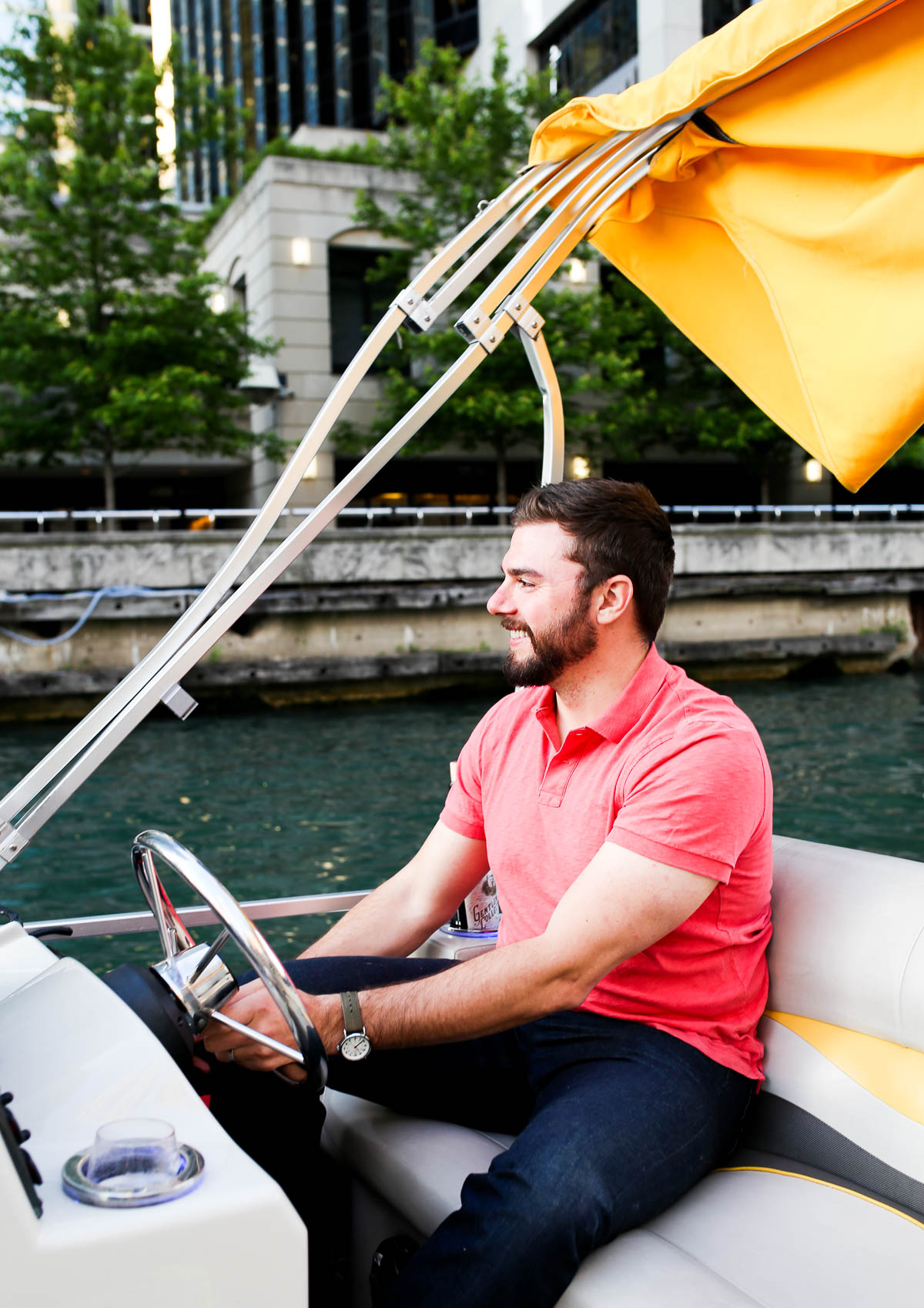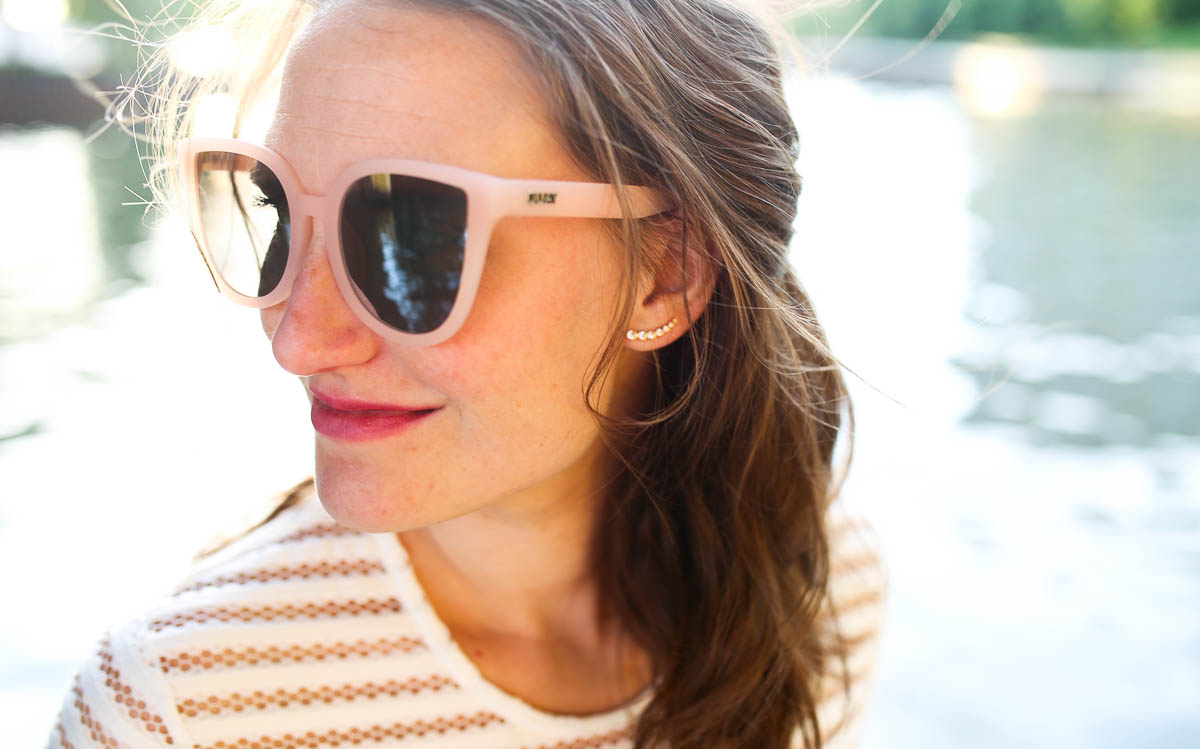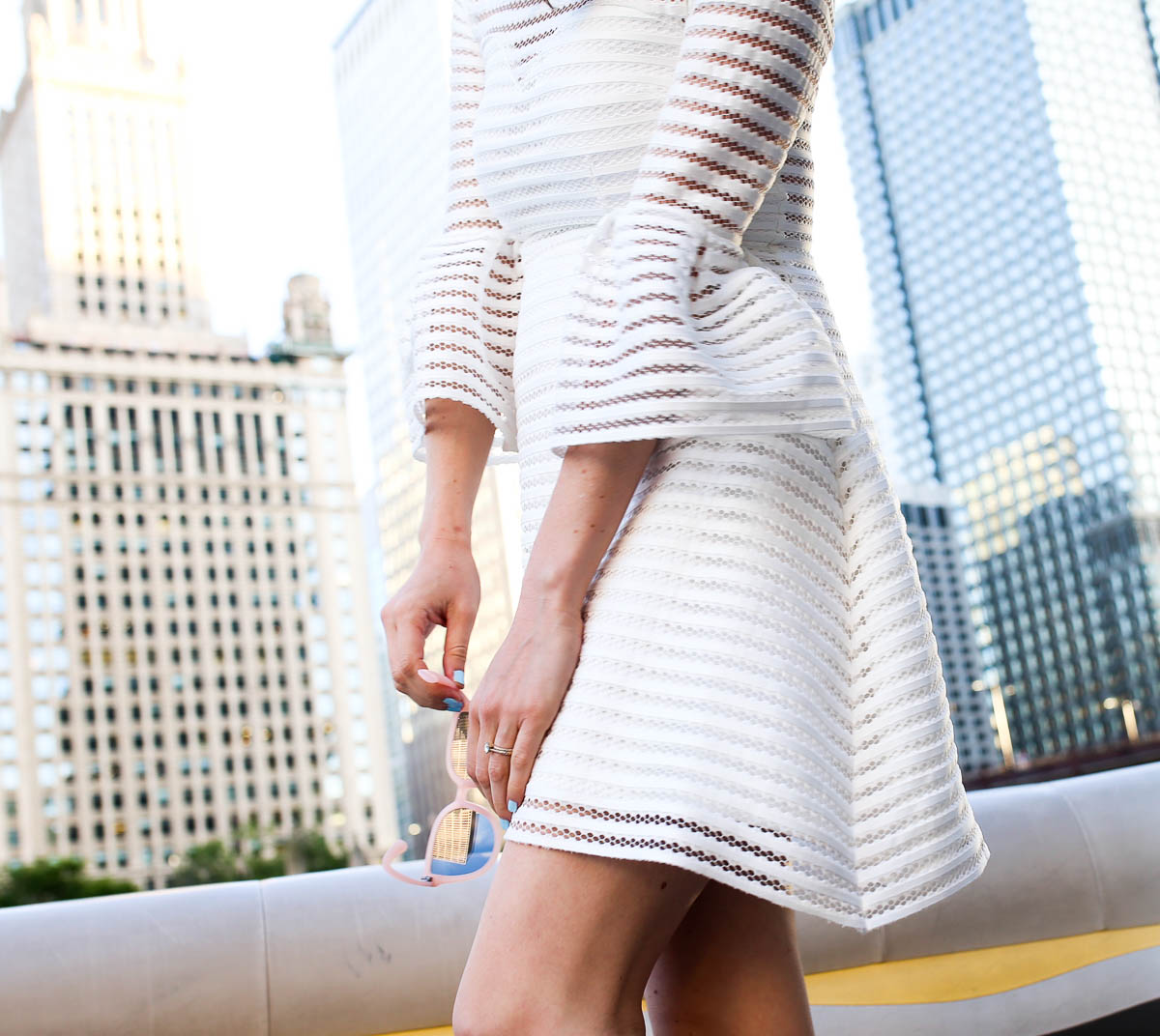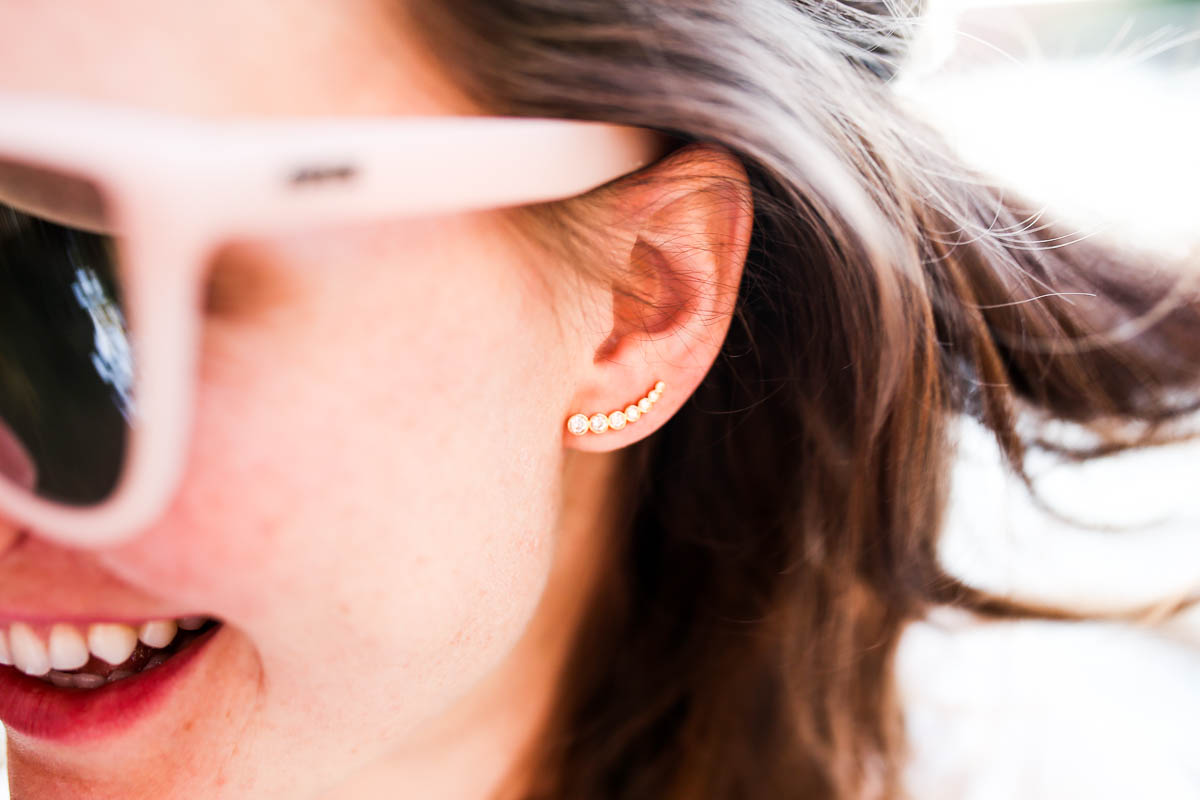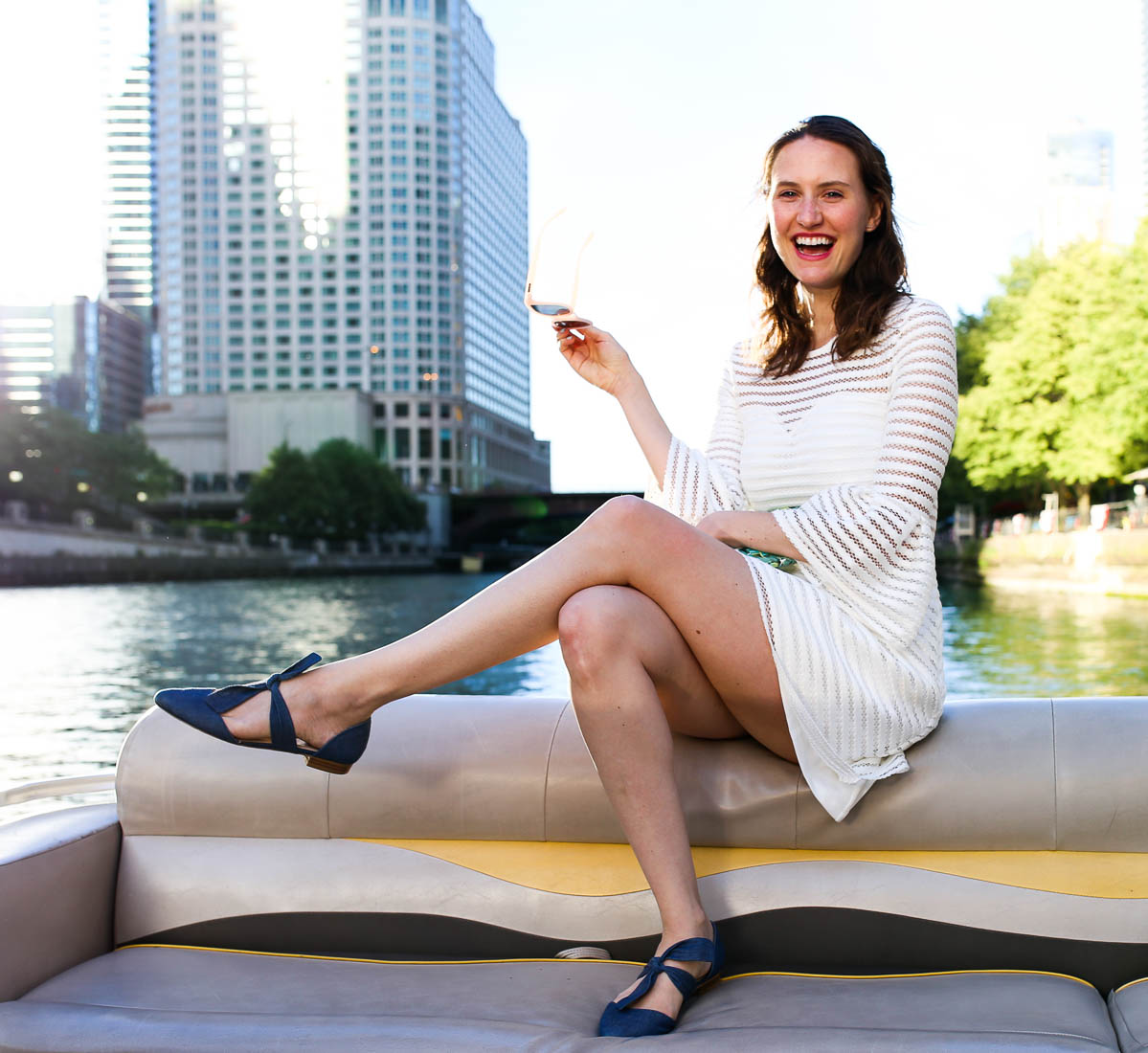 So, that's how we've chosen to celebrate our anniversary every year. 
How do you celebrate your anniversaries? Are you the gift-giving type? 
I will admit, a little something to open would be nice to celebrate too. Our little tradition is great for quality time, but if I'm being honest, it largely evolved from us both not wanting to spend a ton of money and our tendencies to put things off to the last minute. 😉
Perhaps for our 5 or 10 year anniversary we'll go all out and do the whole gift thing? We'll see!