You know the age-old saying that good things come in small boxes? This year, it's totally true. And I'm not just talking about those new gloves you didn't even know you needed.
As you may have read, Doug and I are all about starting new traditions as our little family grows. We agreed to a brand new one the other day that I'm really excited about. Cue the drumroll, please! It's….
DONATIONS! I know, I know. Not novel, or new, or sparkly. But it's something we really believe in, and that we feel serves as an awesome reminder on what this time of year is truly about.
Here's the deal. We're replacing a gift on our list for a donation to a charity instead. With a happy & healthy family, we have more than we could ever need, and want to embrace the true meaning of this time of year.
So, he's picking a charity to donate to in my honor, and I'm picking one to donate to in his honor. (Gracie is getting a donation gift to a charity, too!) Among the presents that are opened Christmas day, we'll each open little wrapped boxes, containing a piece of paper with the charity name that was donated to on our behalf.
I love this idea because it's a great way to give back, while also being personal. It's going to be fun to see what charity he picked in my honor, and my brain is already brewing on what charity I'll give to on his behalf! I thought it'd be helpful to share some of the organizations on the top of my list with you, complete with a little abut each charity, in case you wanted to adopt our new tradition as well.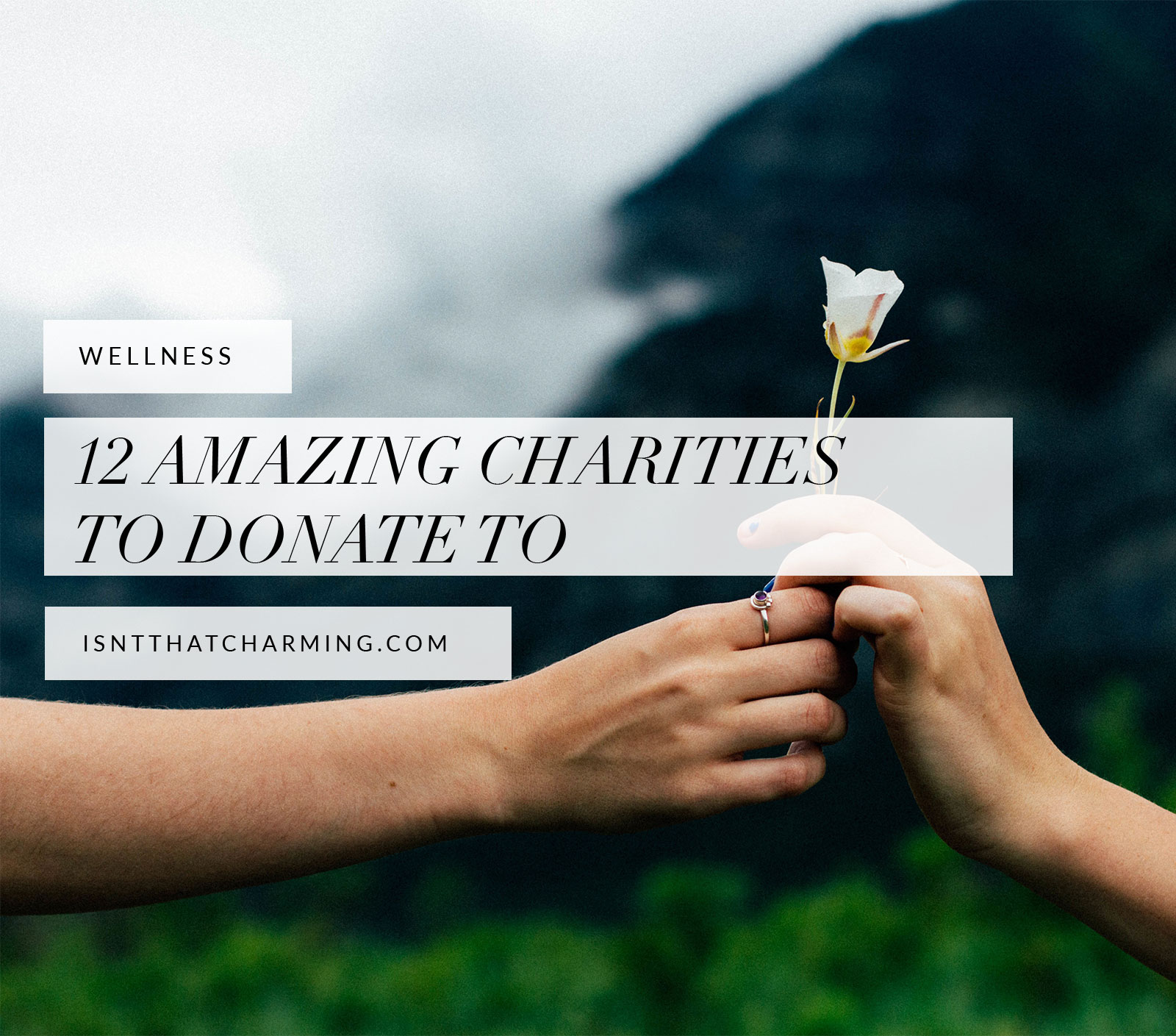 If you're interested in finding more organizations doing good, check out Togetherlist.
PS – Thoughts on my next 30 years, everyday love moments, and the art of handwritten letters.