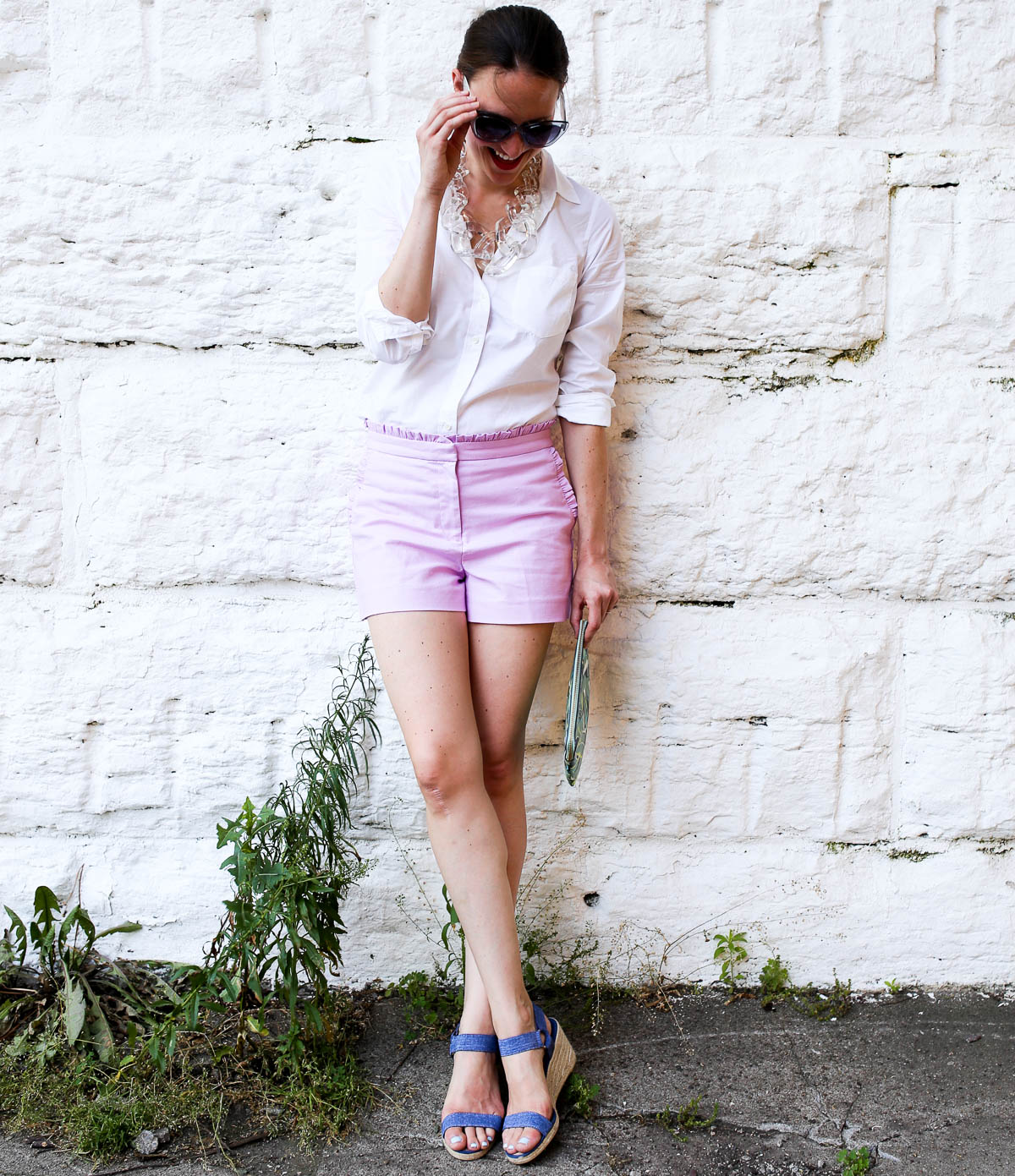 Happy Fourth of July week!
This time of year always defines "summer" for me. We typically spend the 4th and its surrounding days on the water – whether it's the shores of Lake Michigan or an inland lake – and our hours are comprised of boating, relaxing in the sun, and bonfires. Not bad, eh?
To really soak in the summertime, we're on the road again, this time to our beloved home state of Michigan. (I know you may think I'm crazy with all this travel, but we're having to much fun with the girls, and I've got to embrace the time while I'm on maternity leave!) We're in Saugatuck for a day, then headed to Doug's family's house on the lake for Josephine's baptism. After, we're headed to Lake Michigan where my mom's side is renting a house for the week, and we're ending our Michigan tour with the wedding of two of our best buddies Al and Becca. Whew! Among all that travel will be lots of relaxation, I assure you.
Anyways, today's post is short but sweet on account of getting out there and enjoying the sunshine. I'm wearing the most amazing J.Crew ruffle shorts that are on major sale right now – only $39 with code "HOORAY". I love them so much I may grab another pair!
I wore them with this white button up, which is a closet staple and goes perfectly with pretty much everything, and this chunky necklace, which I adore for its statement. These shoes completed the look – they're so comfortable and I love how espadrilles really "summer" up an outfit!
:: Shop The Look ::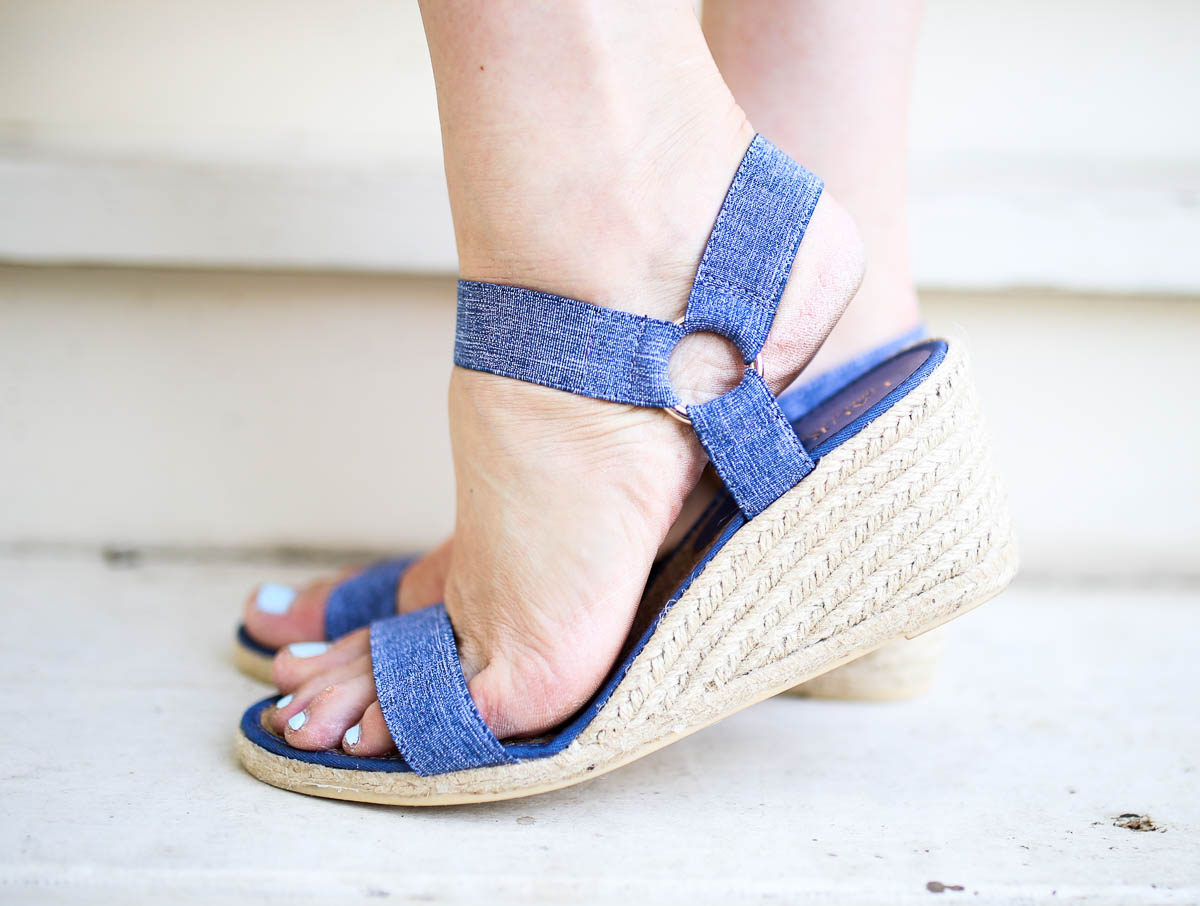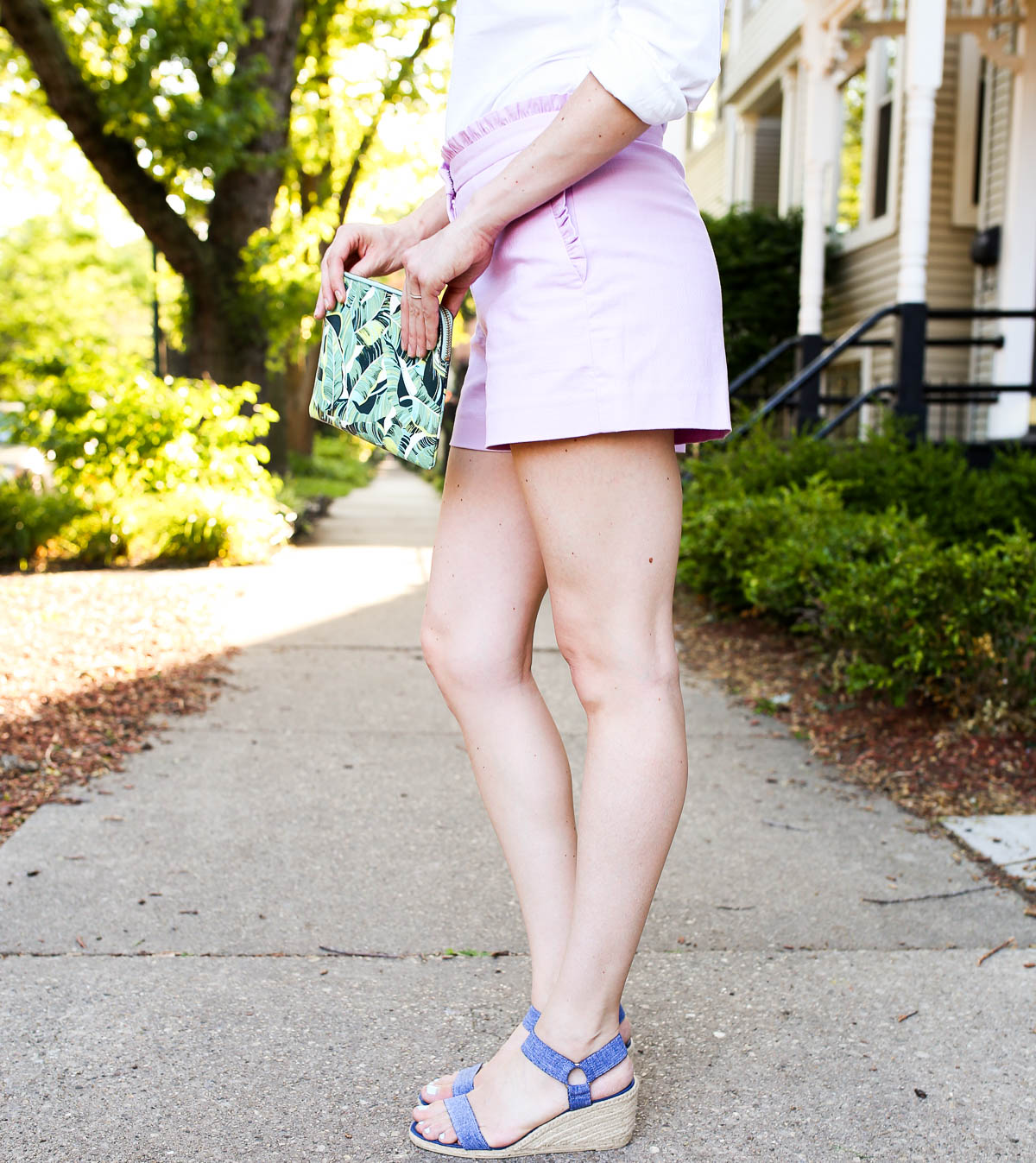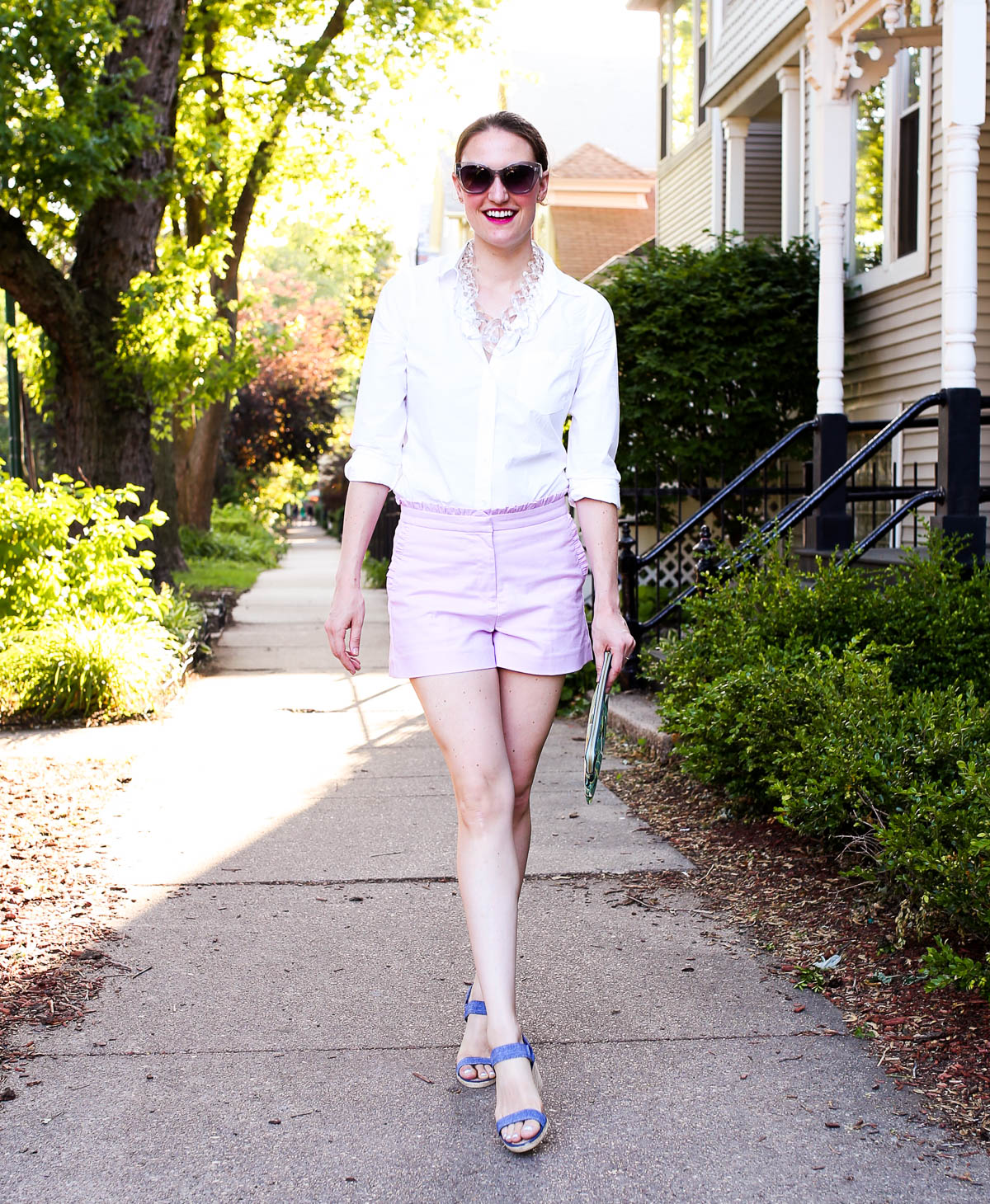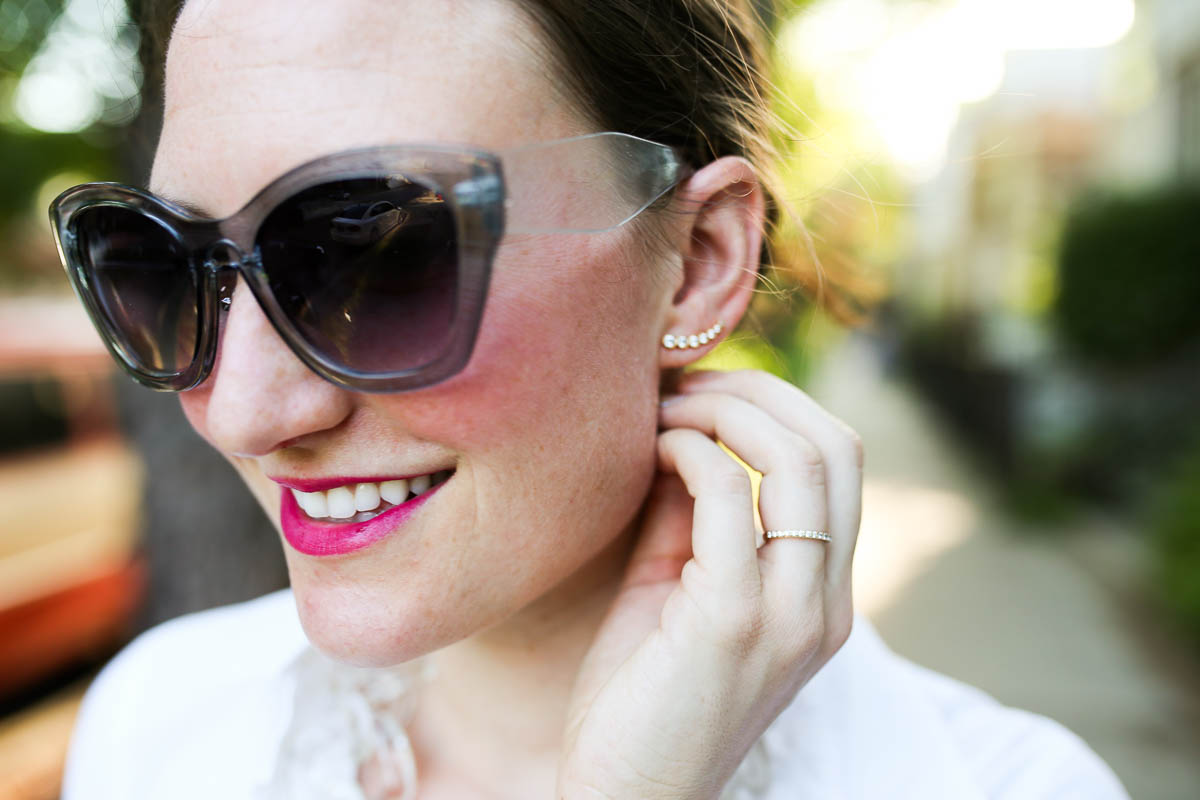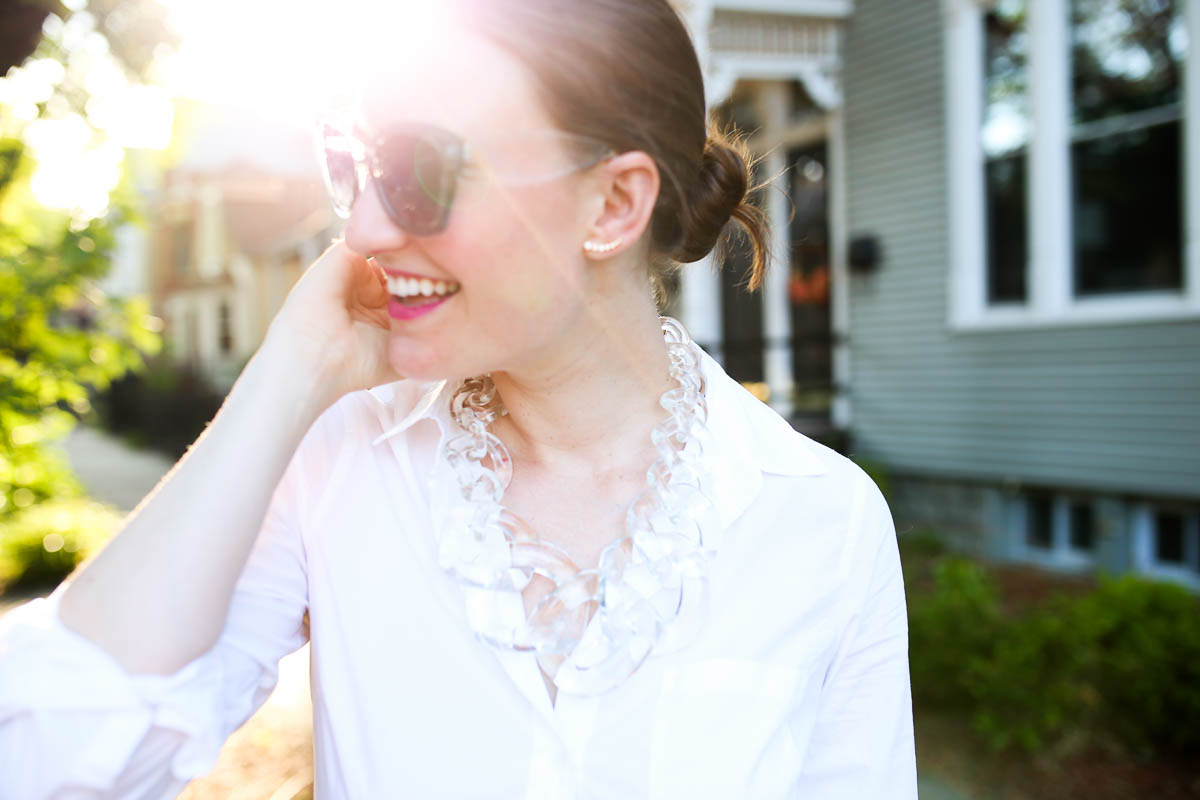 Alright – off to enjoy the sunshine. It's calling for me and it's a crime not to answer.
Hope you're having the best holiday week! xx