Sweater: Relaxed Cotton Boatneck. Only $32!|Heels: Avery calf hair pumps. This pair and this pair are similar and great prices!| Earrings: Floral hoop earrings | Jeans: My favorites. Hudson skinny jeans. | Clutch: Cuyana
Half-way through September already?! Didn't this month just start? I'm perpetually asking that question as days fly by, each faster than the next. Theme of the year: Speed of light.
Speaking of light, does anyone else notice that it's different in the fall? Warmer tones seem more consistent, almost like some days are a constant golden hour. It's so lovely.
Hate to go all #basic on you, but let's be honest, there are some things that just scream fall and make this season happy. Things like changing leaves, apple orchards, and, yes, Pumpkin Spice Lattes. (A little twist for you to try: Coconut milk instead of regular milk. Since I've cut out dairy on behalf of Jo's cow's milk allergy, I went this route, and it was delicious!)
What are you looking forward to most this fall? Here are the things on my mind:
A slower weekend pace, with more cozy nights in. Gracie has just begun to really enjoy watching movies, and one of my new favorite things to do with the girls is so curl up on the couch together and pop one on. (Though, Moana and Trolls are now taking over my life. Help!)
Long walks while looking at the changing leaves.
Trench coats and scarves. Literally can't wait for some of the outfits I've got planned. (This one is THE CUTEST. Buying now.)
Sweater weather. Complete with a warm cup of coffee to warm my fingers. (Psst – If you're looking for a comfy, statement sleeve sweater, swing by this post

!)

Visiting the apple orchard & Chicago Botanic Gardens. Two of my favorite places to frequent in the fall.
New York City. I'm heading there in October to visit friends for a quick weekend getaway, and can't wait to explore the city.
Football Game Days. I'm becoming more and more of a fan of football in years past. We're going to the MSU vs. Northwestern game in Evanston – it'll be the girl's first football game!
Annual Chili Cook Off. My friends do one every year, where everyone brings their own chili and we all vote on the winner.
Thanksgiving. Give me all of the stuffing, please.
In these photos, I'm wearing a sweater that just screams fall. The color is perfect, isn't it? I love the boatneck on it, and it is the perfect end-of-summer-beginning-of-fall weight. I paired it with my Hudson jeans, leopard block heels (SO COMFY), Cuyana clutch and floral hoop earrings. I love this outfit because it was chic yet relaxed, which is exactly how fall should be, right?
A little more love for these leopard block heels. I had been eyeing them for months and finally decided to invest in them, and am so happy that I did because they're absolutely a new favorite. The heel provides the perfect amount of length, and the fact that it's a block heels makes them easy to walk in. This pair is also beautiful, as are these, if you're looking for similar options!
:: Shop the look ::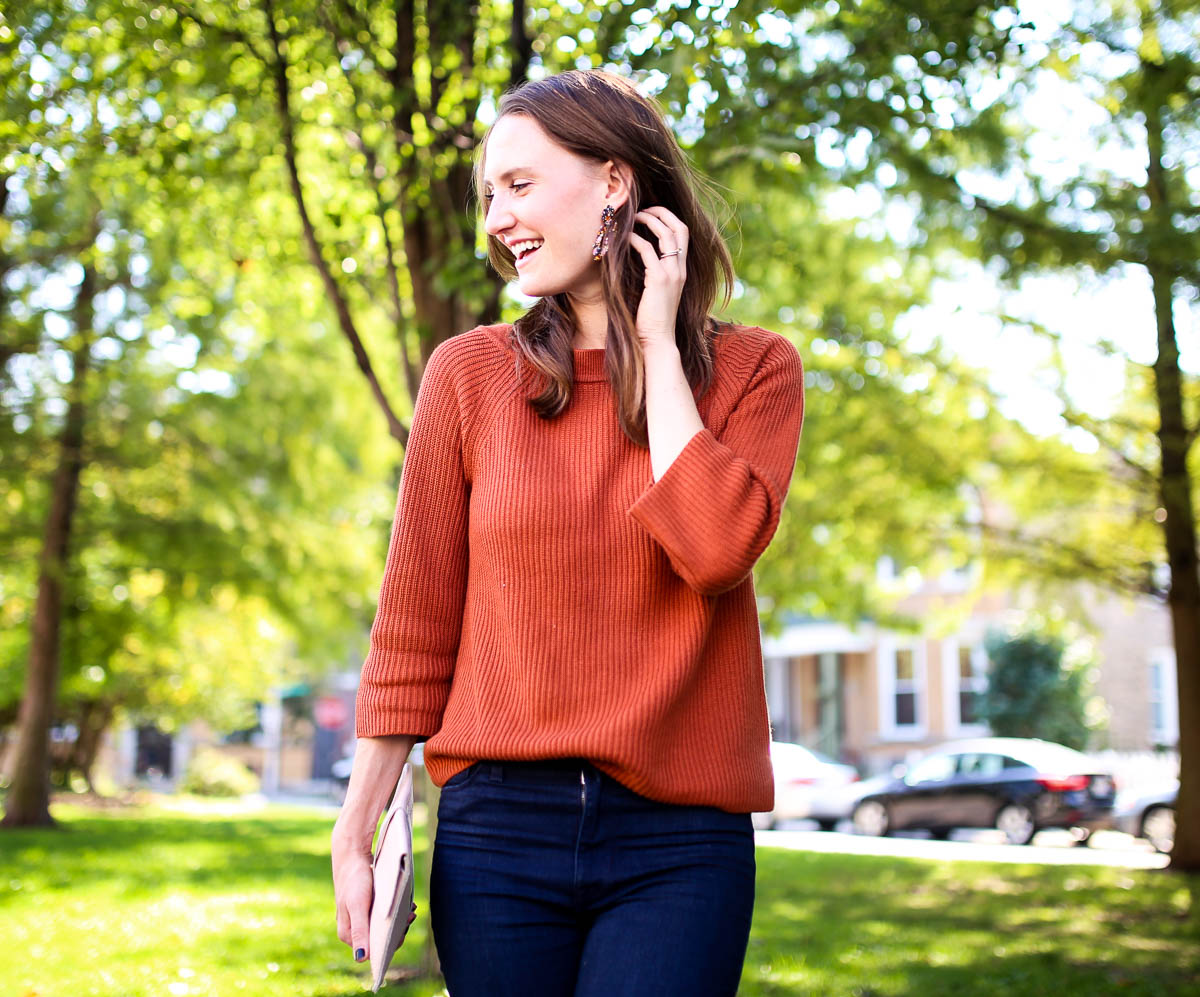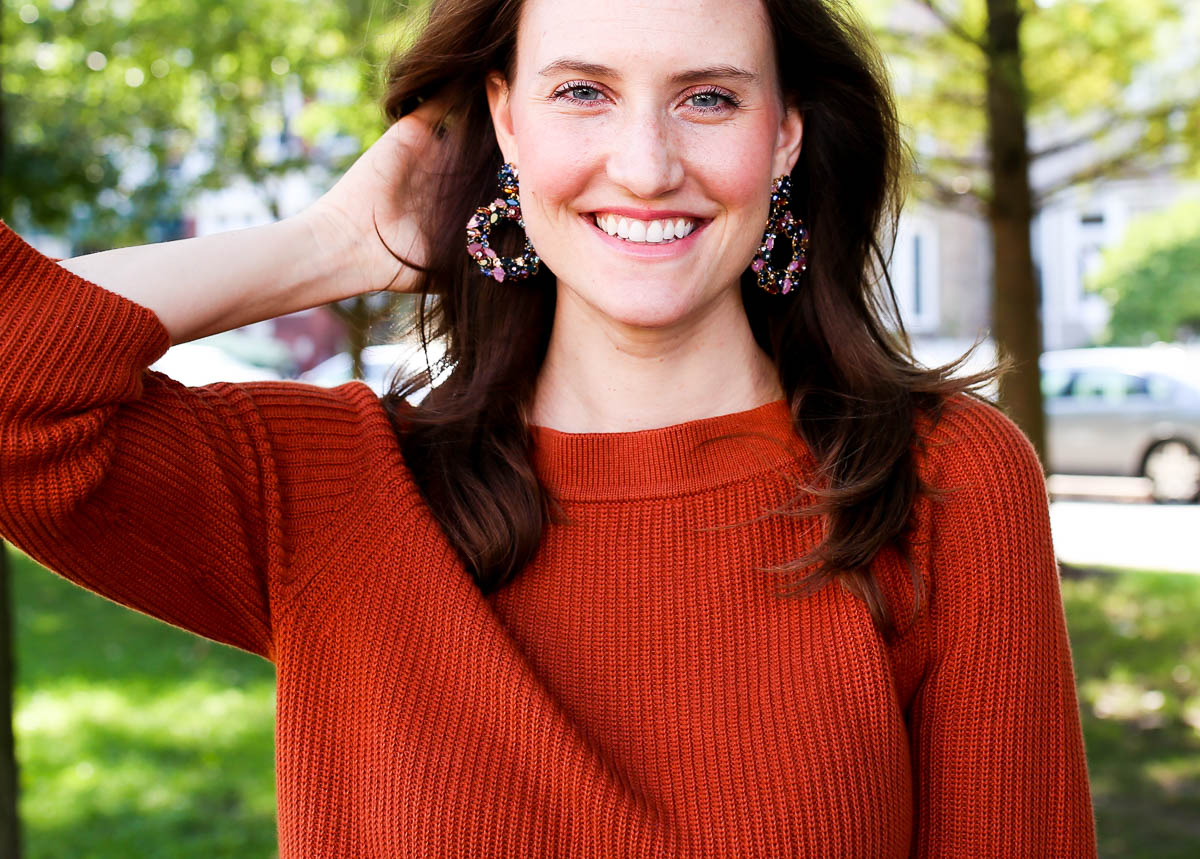 PS – Here are some great fall-themed posts that you should check out! 10 great ideas for fall family traditions + Here comes the fall + A really fun way to wear a scarf in the fall.
What are you looking forward to this fall? I'd love to hear! Share your thoughts in the comments below!