Me in a neck scarf. I know, I know…shocker.
At this point I'd say it's officially become my go-to style hack. I throw it on whenever I feel the need to add a little *pop* to an outfit. From years of experimenting with the french-inspired look, I've got to say, there aren't many outfits that it doesn't pair well with. It just works. Always. (Check out this post & this post from way, way back when. Was I the OG of neck scarves? No. But I've been loving them long time, and there's good reason why!) Viva la neck scarf, I say!

Which is why I've been loving that they've been on the radar more and more lately. It used to be somewhat hard to find affordable, great options, but lately, they're everywhere. I have been wearing my floral paisley bandana (featured in these photos) on repeat – it's proven to be the best under $15 purchase I've ever made and I can't recommend it to you more. I paired it with a stripe t (here's a maternity option, and here's a non-maternity one) layered with a chambray shirt, all under my classic black blazer (Chambray shirt & blazer are 50% off right now with code GOSHOP). And, grey suede loafers (OBSESSED with these options!) and my blossom earrings (another one that's 50% off – go, go, go!) for good measure.
Other neck scarf that I recommend, if you're on the search? I adore the neutral take of this Vince Camuto option, Kate Spade's "Going places" scarf is perfect for travel, Alexander McQueen's skull scarf has just the right amount of edge, and this botanical-inspired one would look amazing with a feminine dress. Shop more in the widget below!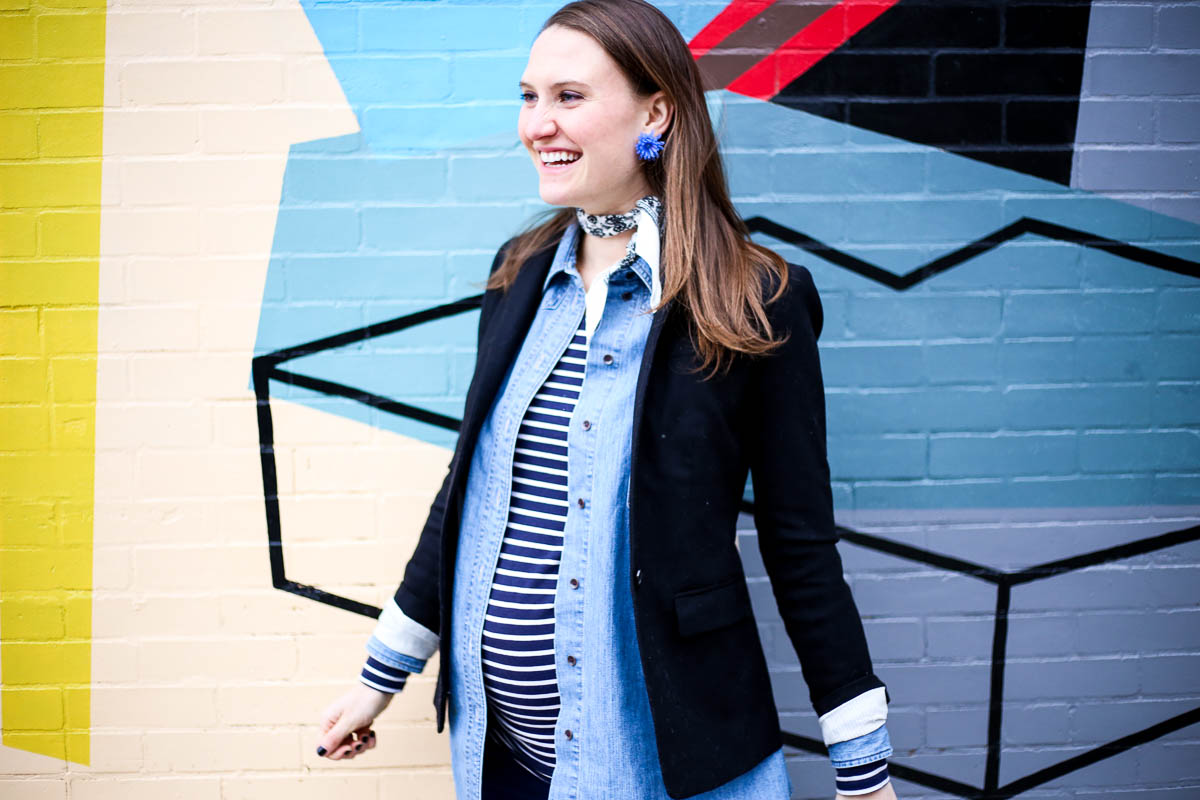 Shop The Post + Neck Scarf Options Below: