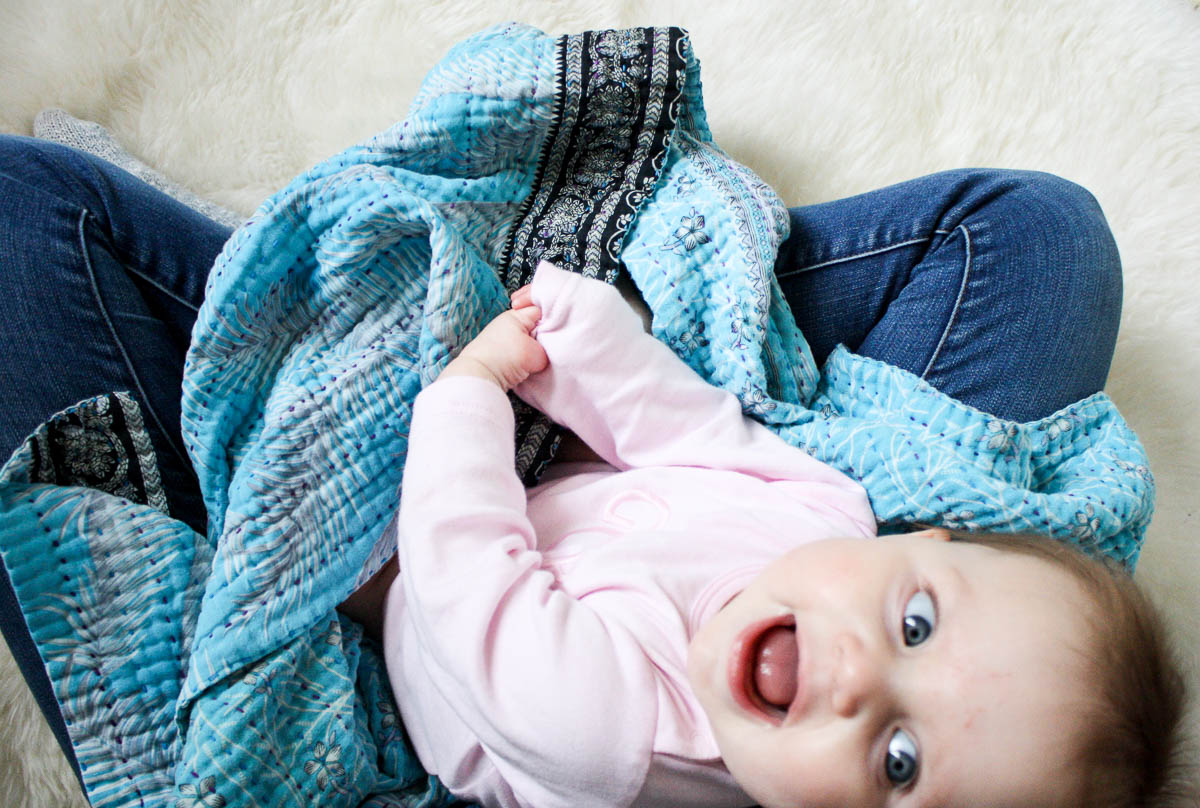 Besides the babbling Ba-ba's and Da-da's, it's no secret that babies can't talk. But let me tell you, they absolutely make it clear what their opinions are. 
If there's an outfit that Gracie doesn't like, a Pterodactyl dinosaur scream will likely emerge. Socks? Guaranteed to be the latest casualties on the take-off-and-chew list. And don't even get me started on her opinion of coats. They're basically the devil in fabric form.
All this is why, when I find items that she does like, it's cause for celebration and repeat usage. After much trial and error, I've narrowed down the qualifications of such items: 1. They must be soft and comfortable, and 2. They must be inherently simple (AKA, no frills.)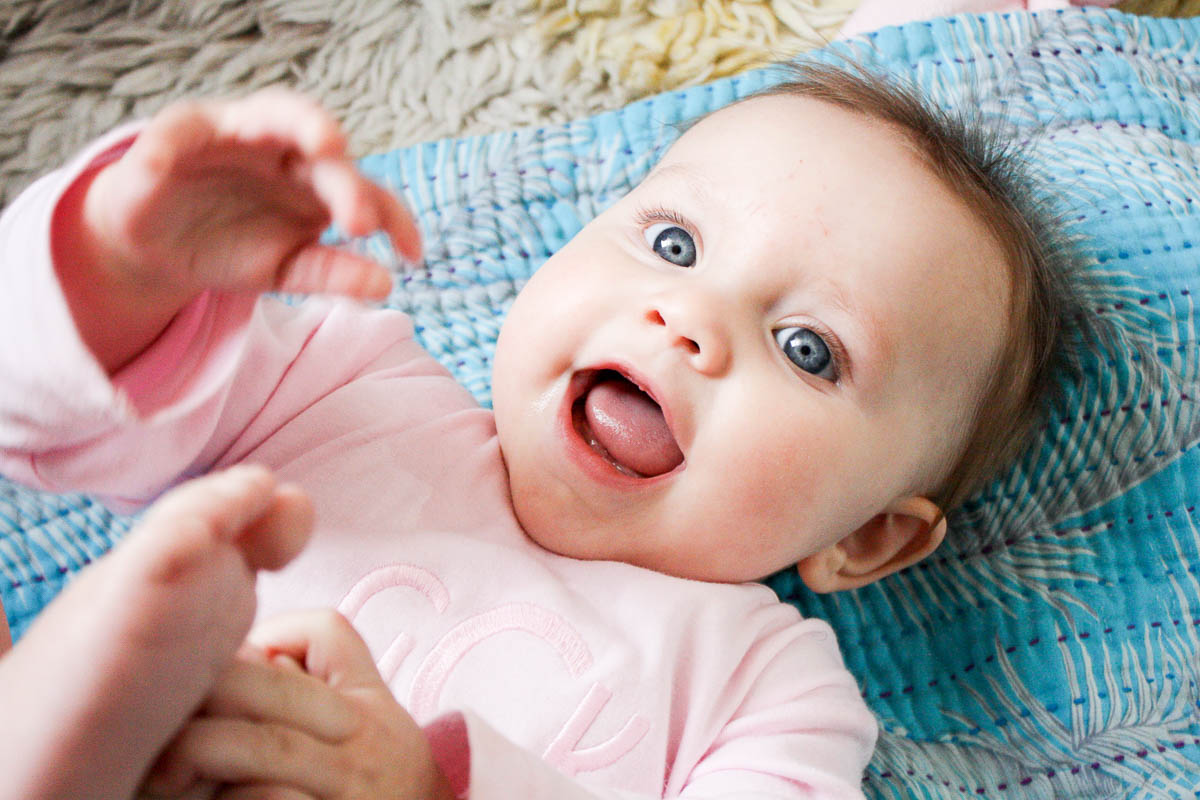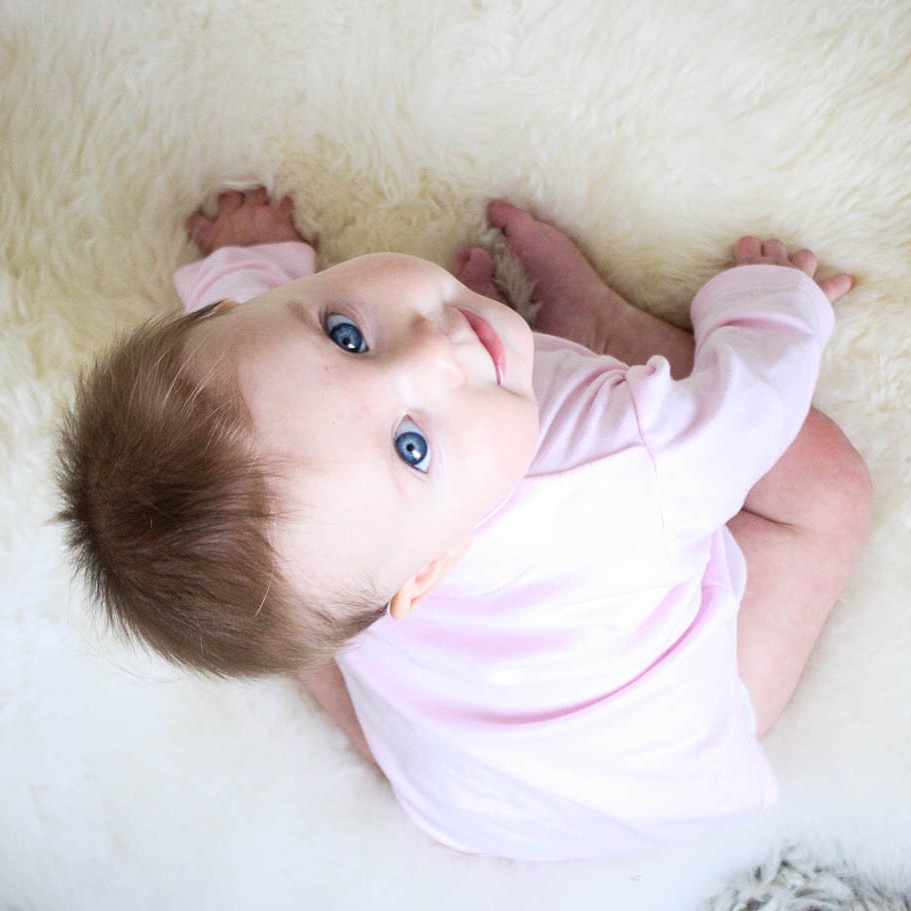 One brand I love (I talked about them in this interview) is Sammy & Nat. They make onesies that have adorable, simple designs and all their items are made of hand-sourced, super-soft pima cotton. Since Grace's skin is sensitive and can be irritated easily, these onesies have been a favorite on rotation.
They now have free monogramming on their site (how cute is Grace's GKC onesie?) and have offered readers 15% off of any order of $100 or more with code "GRACIE". How cute would these be for a newborn present?!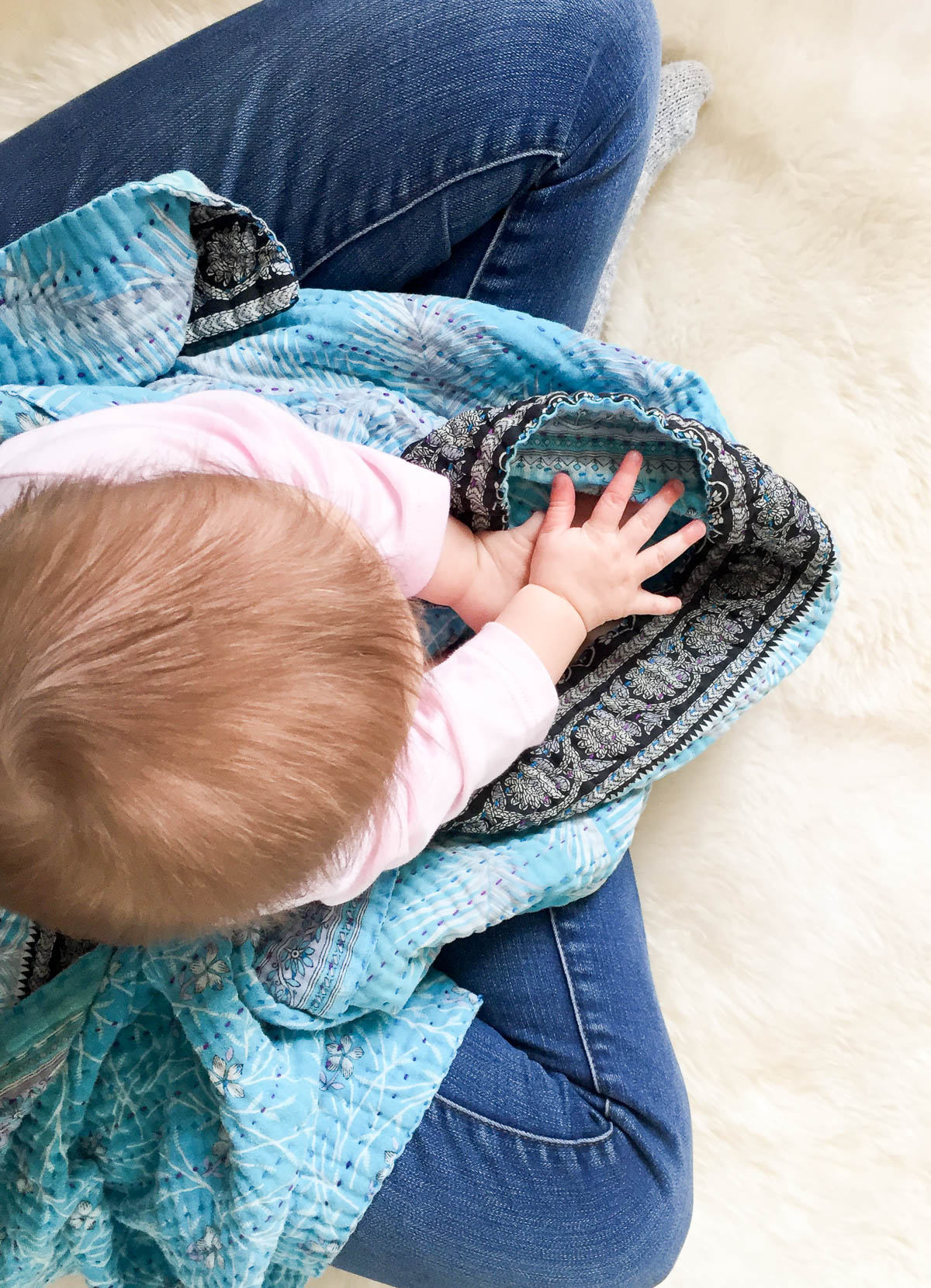 Another awesome brand I was introduced to recently is Buy The Change, which is based in my home state of Michigan. They're focused on empowering marginalized women around the world by giving them access to the American market, and all of their products are handmade and many are made from recycled materials.
Grace has their Kathna baby blanket in "Sky" and it's one of her favorites. It's hand sewn from recycled saris and I swear it keeps getting softer and softer every time I wash it! Their team is offering 20% off for readers with the code "charming" – time to shop for Springtime!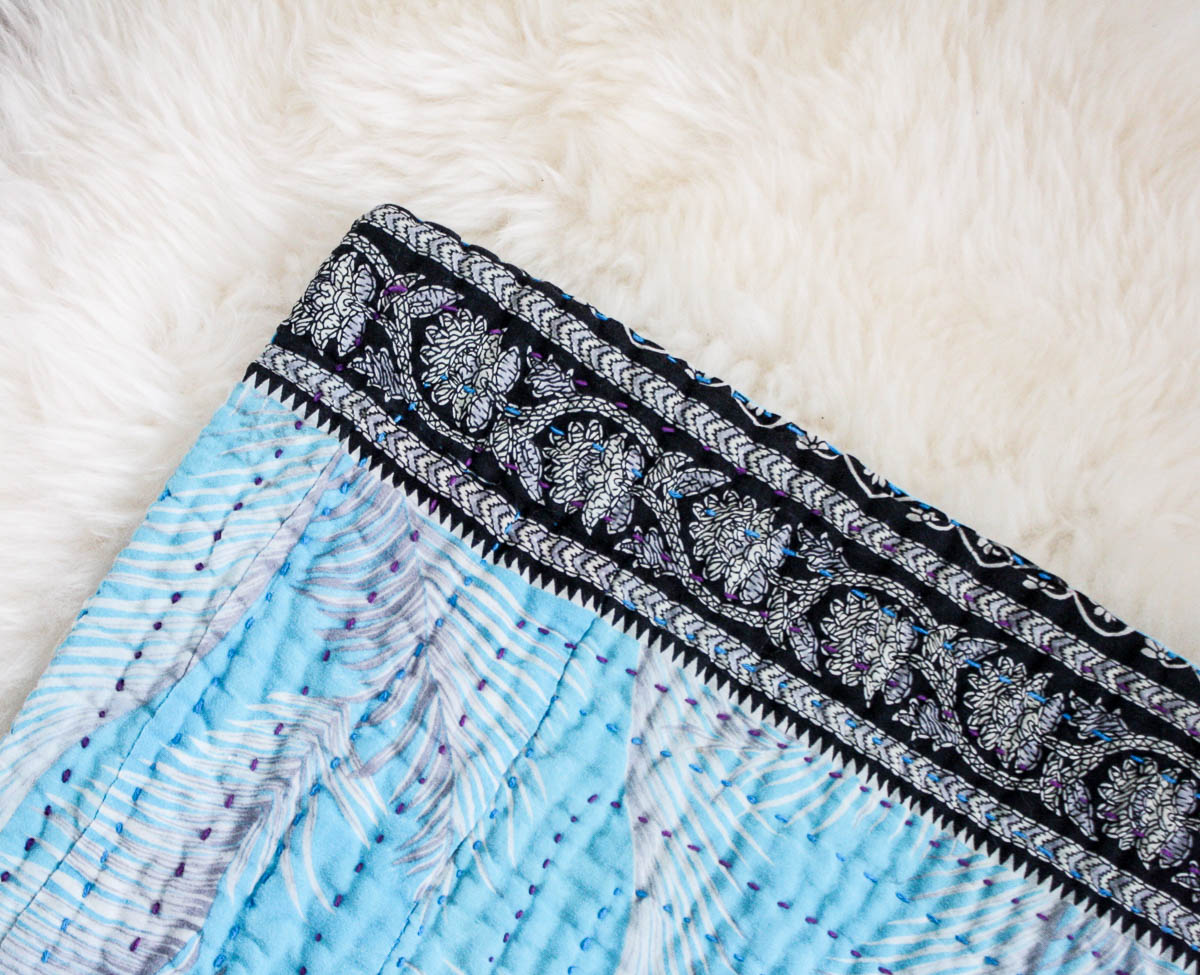 Brands that have unique stories behind them are the best to support, in my opinion. (Side note, I have not been paid to endorse either of these! I just wanted to share the suggestions with you.) Sammy + Nat, which was started by a female entrepreneur, and Buy The Change, which is dedicated to female empowerment with ethically made goods, are both amazing brands that have strong foundations.
Us ladies have to stick together! That's one thing that Gracie always approves of. 😉