Don't you love shirts where, whether you're saying hello or goodbye, you're doing it in style? I don't usually gravitate toward graphic t's, but the simplicity of this one made me do a double take.
"Ciao". Such a beautiful word, when you think about it. It takes me back to fond memories of studying abroad in Rome. Every morning I'd walk to the university my classes were held at, in which my route took me right by the vatican. I'd wander through the tall columns outside of the walled city, soaking in the sunny rays and enjoying the only time of day where tourists weren't lining the streets yet.
I'd go into my favorite coffee shop and say "Ciao" with a smile – a response to the "Ciao Bella!" from the baristas. Casual, like I lived there. Because, for 4 months, I did. (Looking back, I appreciate it more now than I did then.)
I miss it so much. Italy has been on my mind more and more recently, perhaps because Doug and I have been itching to go on an overseas trip since our honeymoon 3 years ago. We're so fortunate to have traveled around our amazing country lately, but there's just something about a new culture that makes you feel…I don't know. Alive. Adventurous. 
For now, while in Chicago and dreaming of viaggio, I'm channeling my inner globetrotter.
Not sure where the rest of the world stands on this, but THESE PANTS. When I tell you that I got about 20 compliments on these while wearing them, I'm truly not exaggerating. In fact, when we were shooting these photos before going into work last week, two people stopped me on the street asking where they were from. They're that good, you guys.
High rise, wide legs, and super flattering. Comfortable, too. Equal mix of American girl meets European chic. I love them.
I paired them with nude heels. These ones by Sam Edelman would go with basically everything and are a part of the Nordstrom Anniversary Sale. Such a great price! This and this pair are also lovely and great investments as they're closet staples.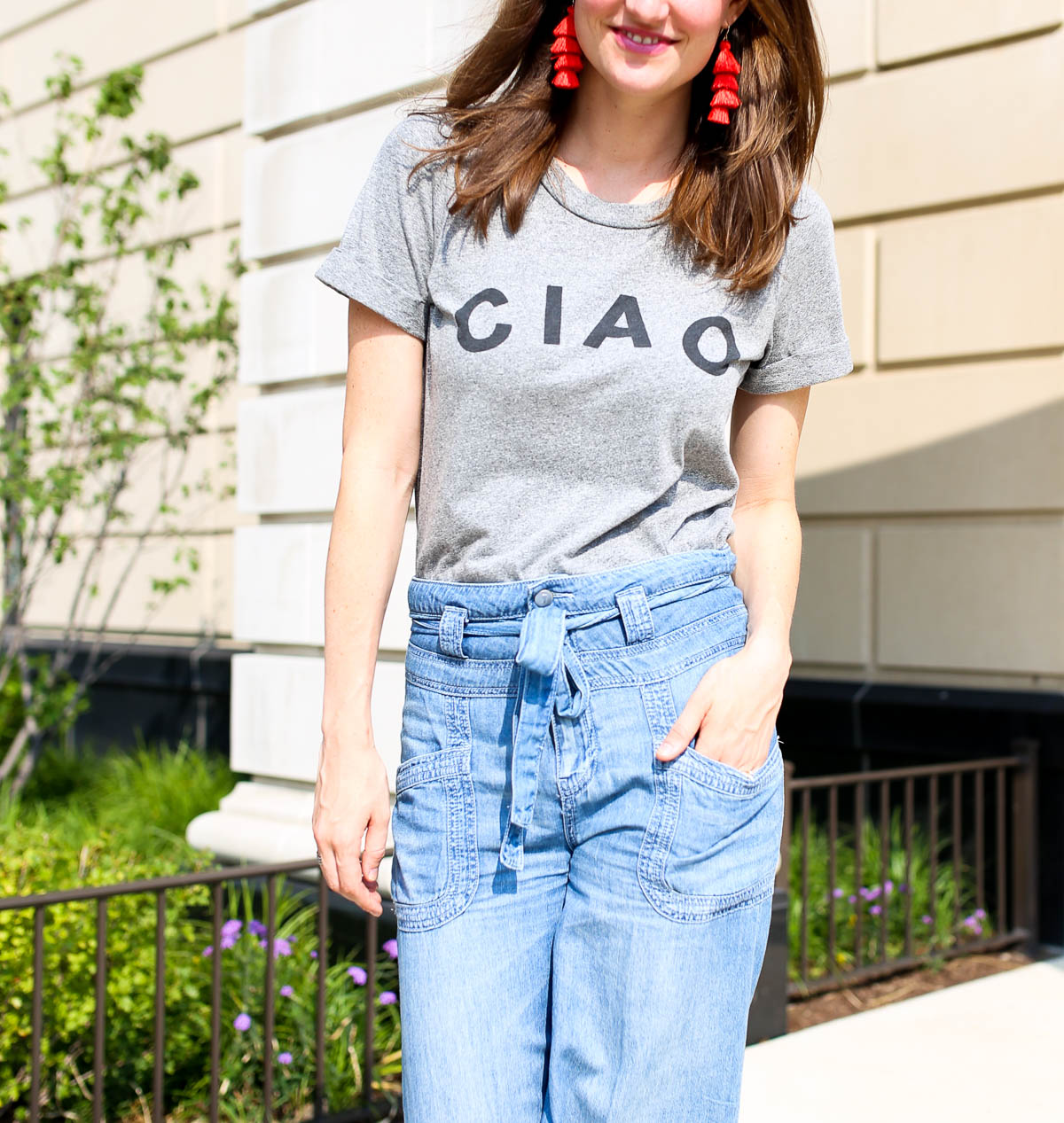 But, wait. I know what you're thinking at this point. What about the earrings?!
If I could use one word to describe them, it'd be, "Cha-Cha!" Switching routes to Spain, for a moment. Or perhaps China, because they also slightly resemble Chinese lanterns. Either way…Arriba!
I always receive so many compliments when I wear these – they're bright, fun, and bring a ton of personality to any outfit. Plus, a pop of red always makes me so happy.
You can find this exact pair here, but I've found some adorable options below if you're looking for more great options!
:: Shop Red Statement Earrings ::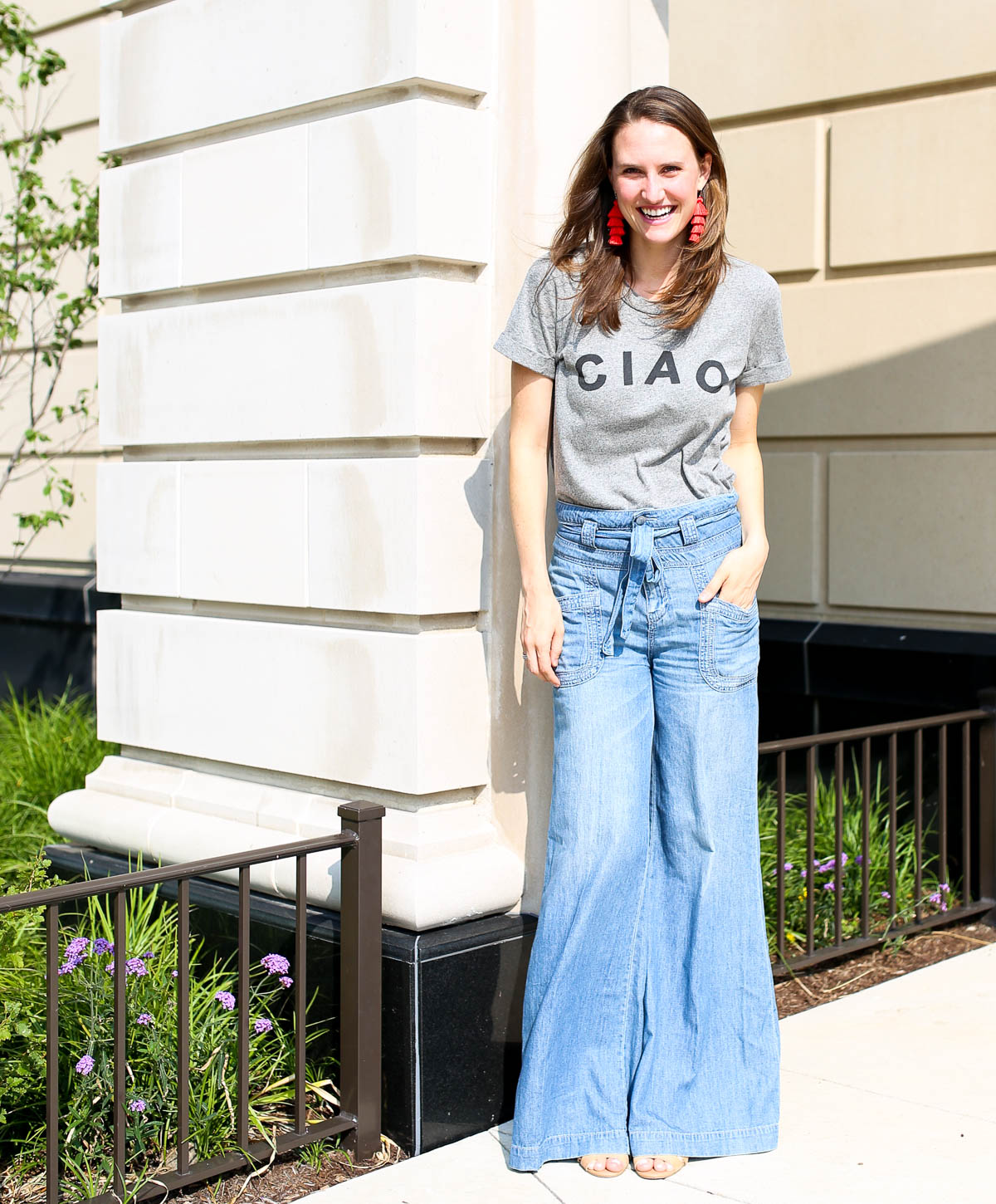 And now, back to my computer. Going to look up cheap flights to a handful of places on my list. What's on yours?
Oh! I almost forgot the perfect parting words for this post. Ciao, bella! 
:: Shop The Post ::