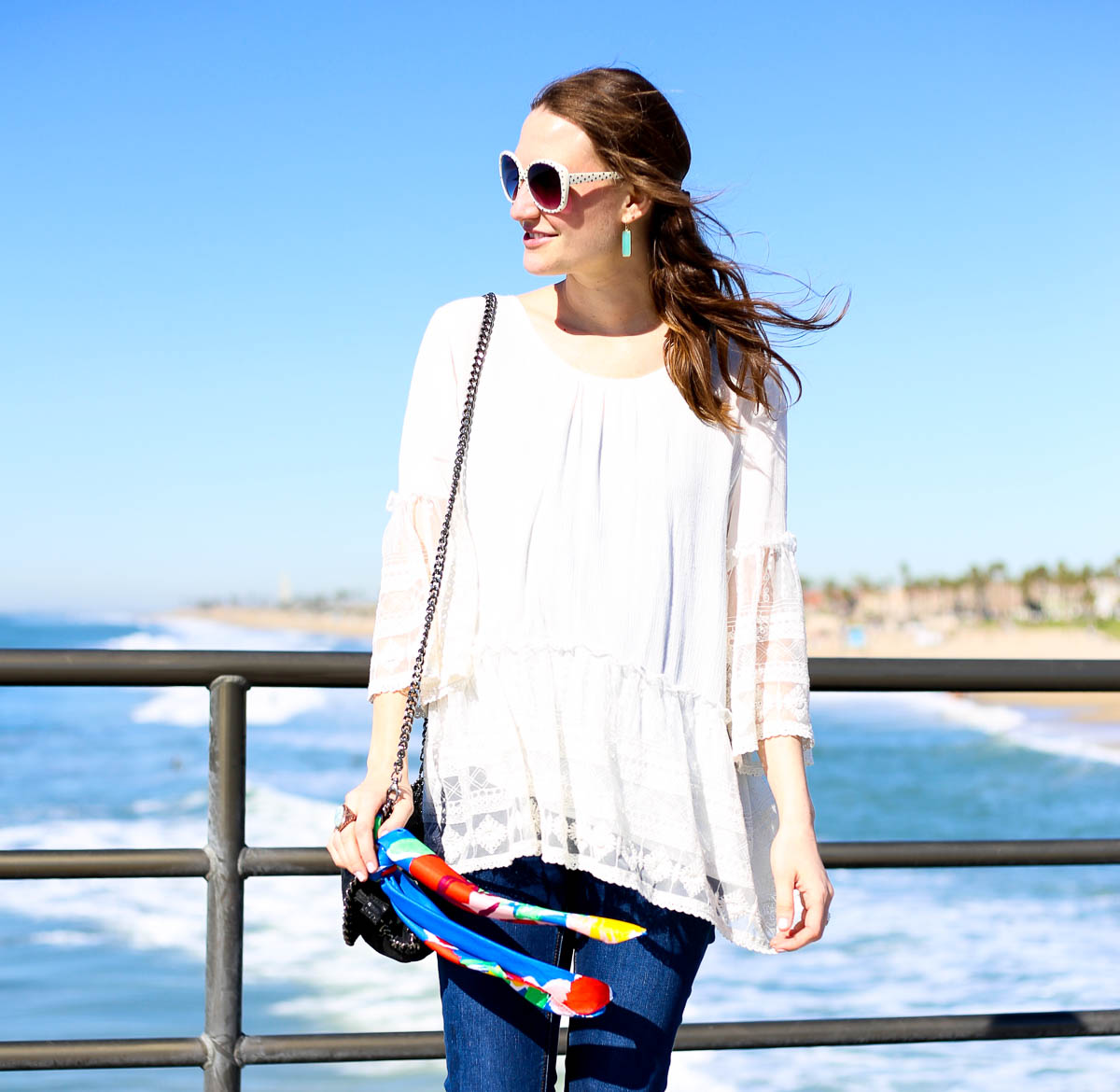 My happy place is on the water. Specifically Lake Michigan, but really, I'm non-discriminatory. Get me near waves, sand and sunshine, and there's pretty much nowhere else I'd rather be. Such was the case during our recent trip to California, when we biked up the shoreline from Newport to Huntington Beach.
I've been trying to be cognizant about really appreciating moments fully as they come, and when I think about our quick trip, the beach was filled with moments that stand out to me. We lazily walked along the pier, watched as surfers caught waves, and despite the at-times chilly breeze, took off our shoes and sat with our toes in the sand. We didn't feel the need to make conversation. At one point Doug rolled up his jeans, hopped up from where we were sitting, hauled me up from the sand (It's hard to maneuver with this belly in tow), and we held hands while walking into the shore to dip our toes in the water. (Closely followed by a "Holy $*#% from me. The Pacific Ocean is freeeezing!) All simple moments, really, but ones where we were all just…content.
For our casual beach day, I wore a boho shirt, jeans, black booties and purse, and a silk scarf to add a pop of breezy color. Details below!
Do you have a chance to get away this winter? If so, where are you headed?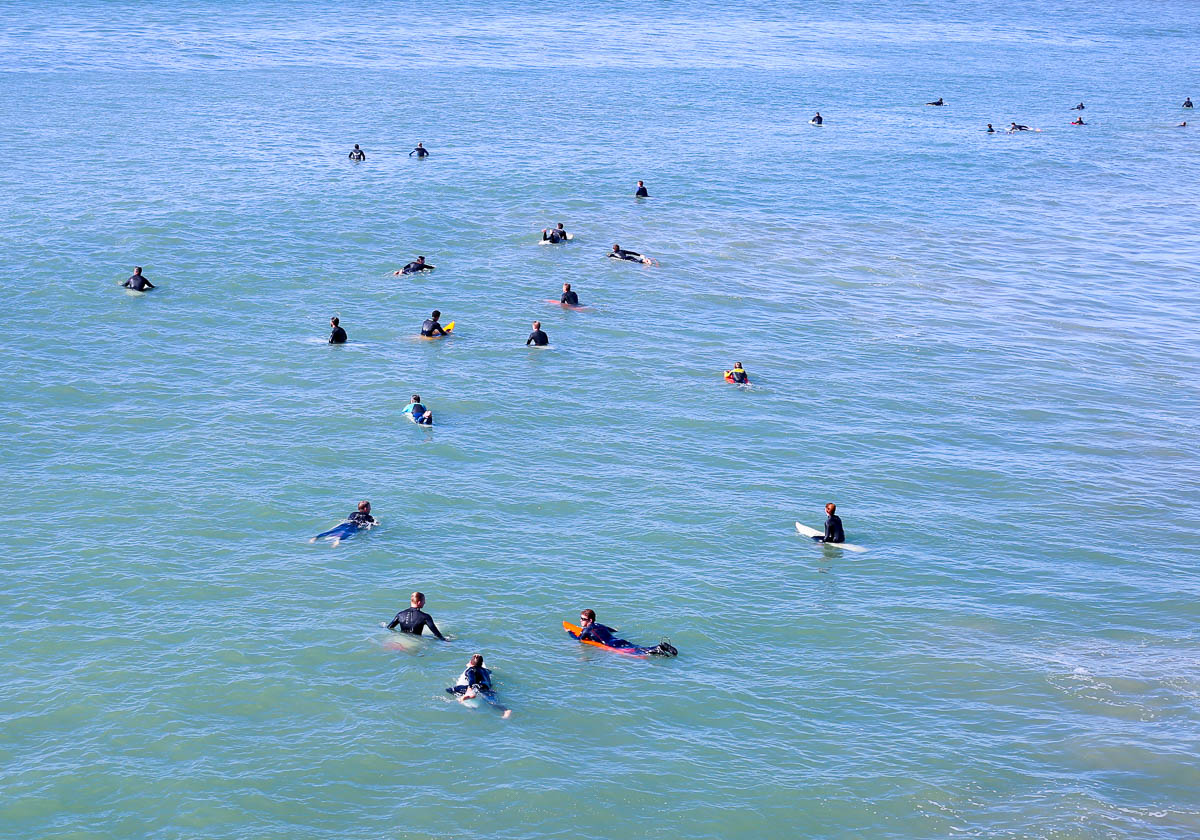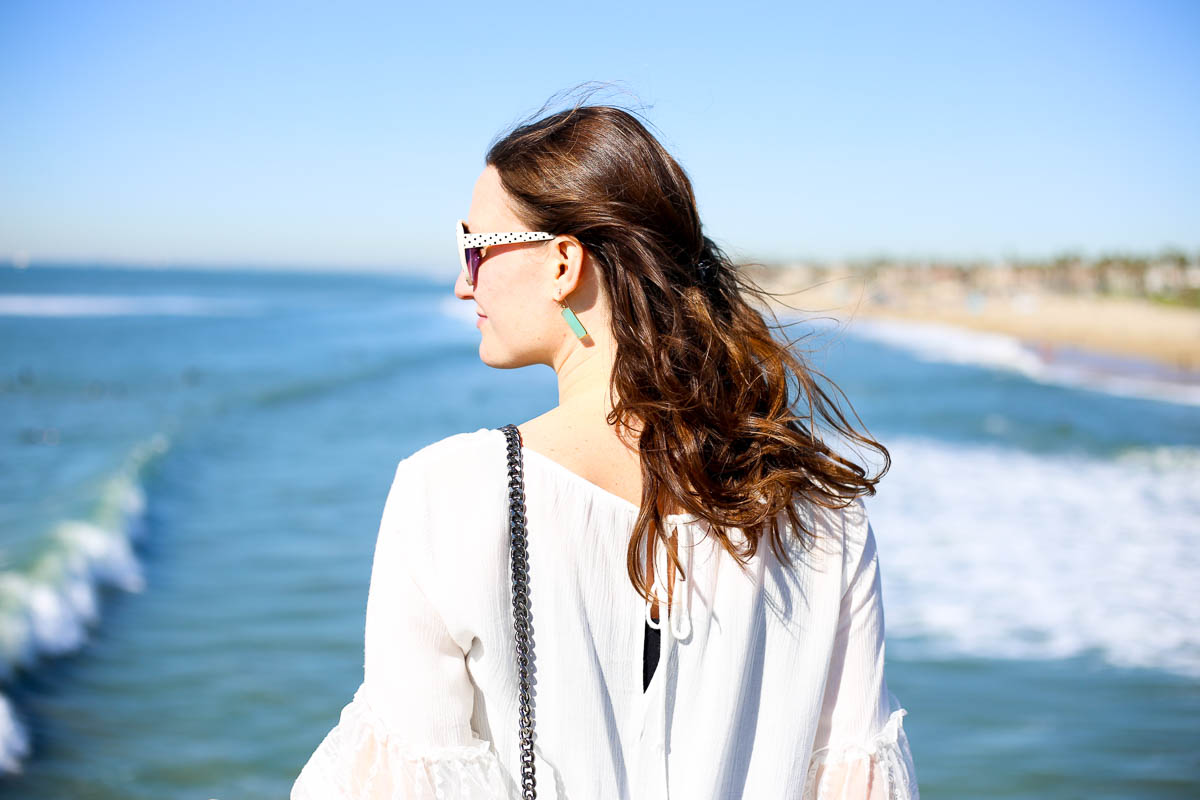 :: Shop The Post ::