Thank you for supporting the brands that help to make Isn't That Charming possible!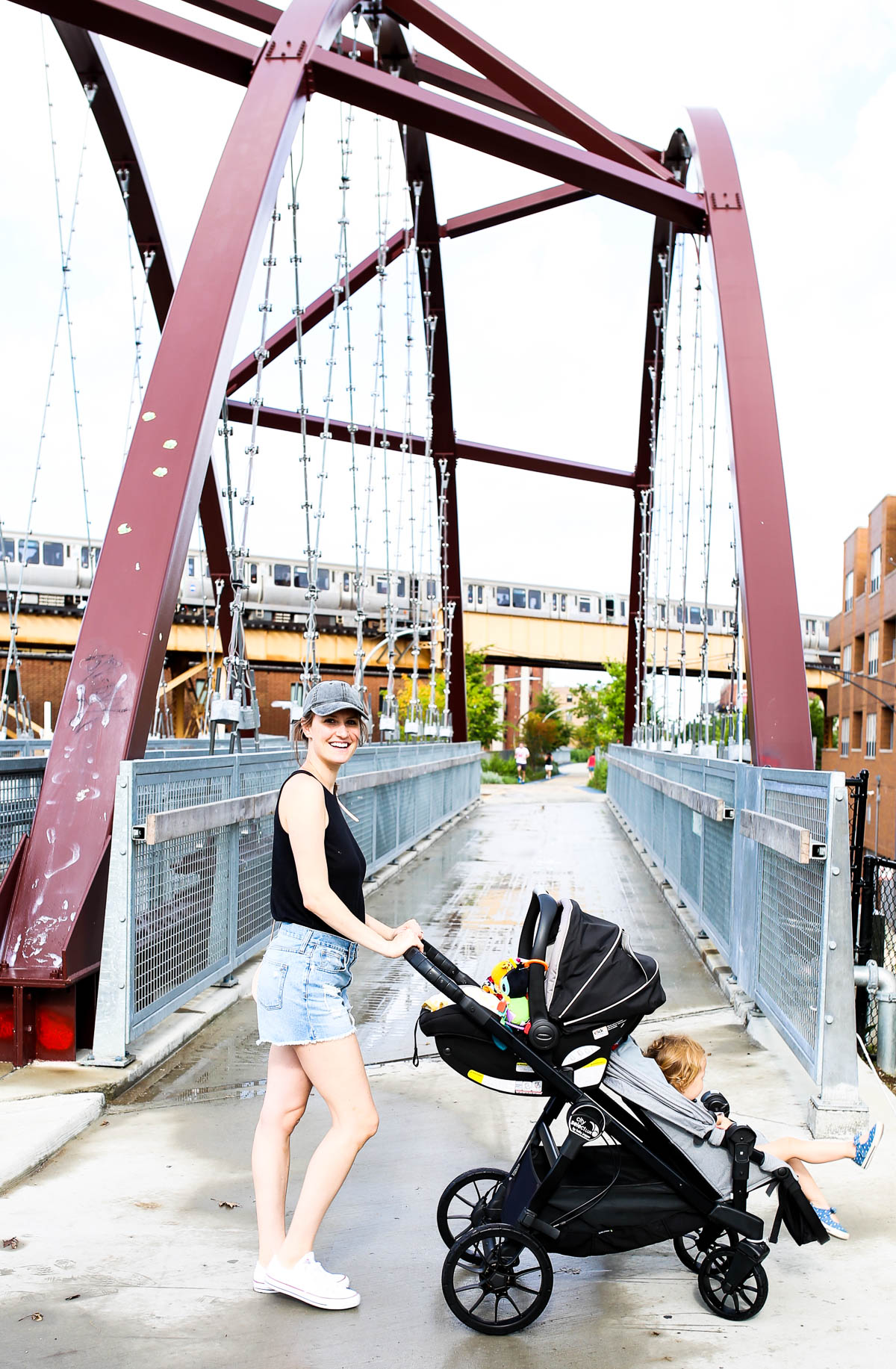 Let me start this post off with a little confession for you, okay?
On the days where I have Gracie and Josephine all to myself, I gaze at my beautiful little girls and think, "What am I going to do with them all day?!"
Reality check: Entertaining a toddler and infant all day is a force to be reckoned with. Literally – it sometimes looks like a tornado swept through our apartment. It's enough to make one go a little crazy if holed up all day, as evidenced by instances of Doug coming home from work and giving me questioning looks as I loudly proclaim "WELCOME HOME, HONEY!" with frazzled hair, topless, and Elmo singing in the background. (The topless part is no joke. Josephine is going through a growth spurt and girlfriend loves her food.)
Needless to say, getting out of the house is a non-negotiable for us. From playgrounds to long walks, we're always out and about.
A great solution, right? But, wait, I jumped ahead a bit. Because there was an inherent problem coupled with said solution. Ready for it?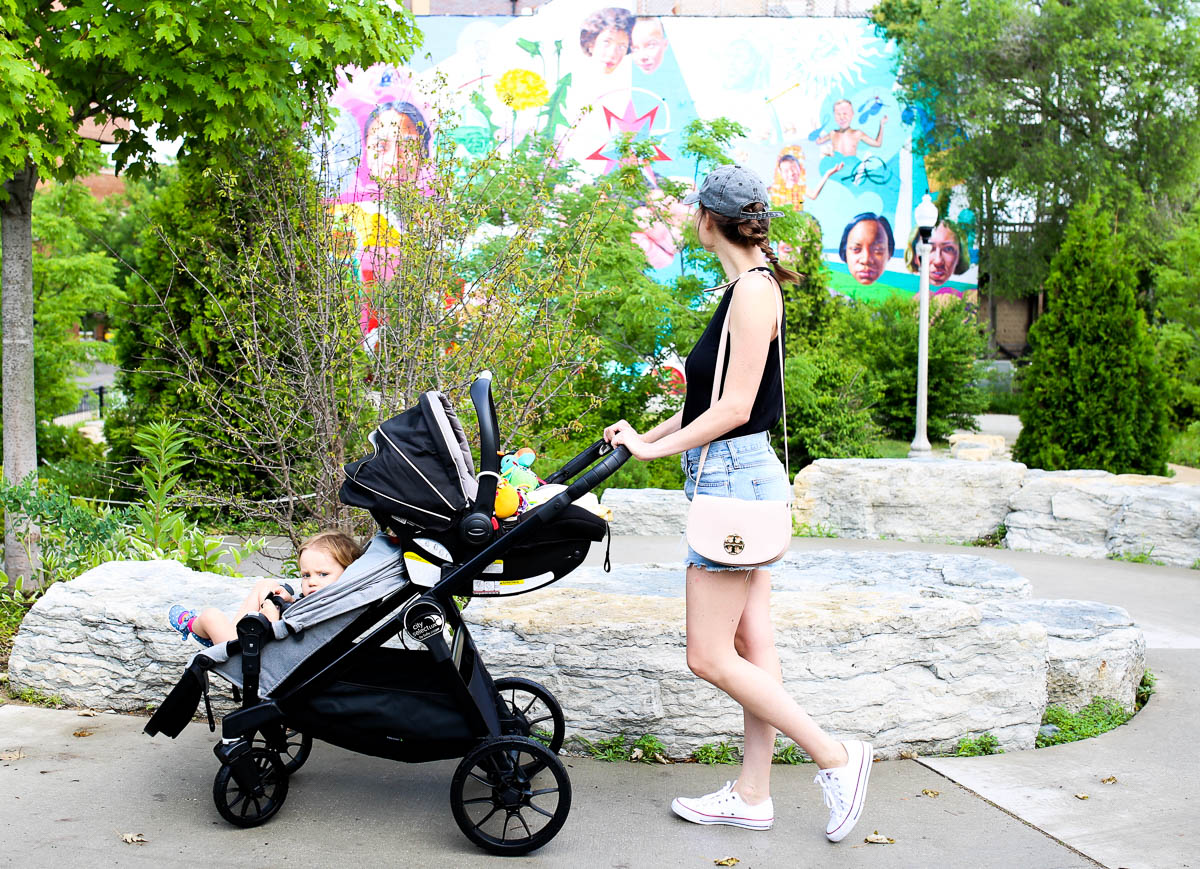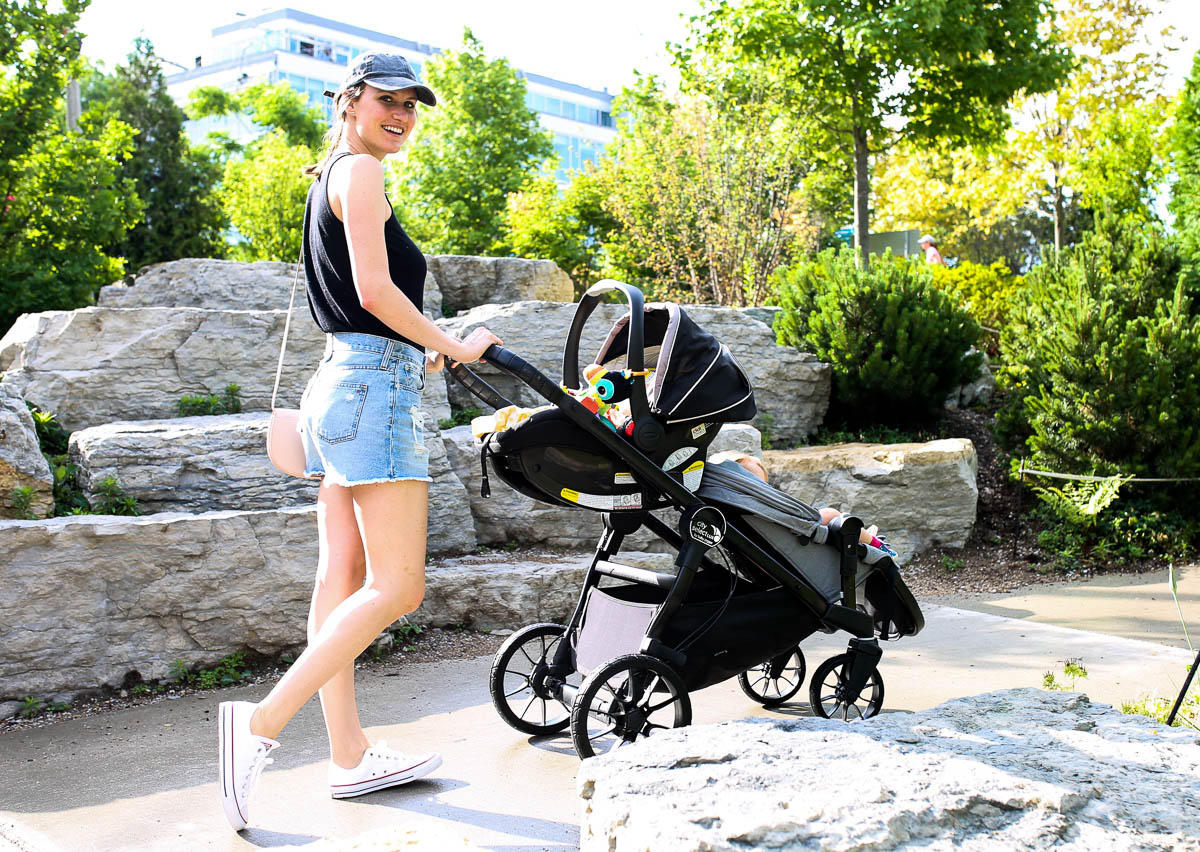 Our massive, bulky, too-heavy stroller. Double stroller, in fact. The thing was huge. Equivalent to a baby elephant. Bigger than that, even. Mammoth sized.
There's a reason they're extinct.
Have you ever tried carrying an infant in a car seat, toddler on your hip, diaper bag on your shoulder, all while trying to get a massive double stroller unfolded and situated? It's basically impossible. Really, I felt like a modern day goddess some days – it was a miracle that we made it 2 feet outside our front door. Some days we didn't.
But then, the clouds parted and the heavens sent the answer I didn't know I was looking for. The Baby Jogger City Select LUX Stroller. Or, what I've fondly started calling my new best friend.
Byeeee, old stroller. See ya never again.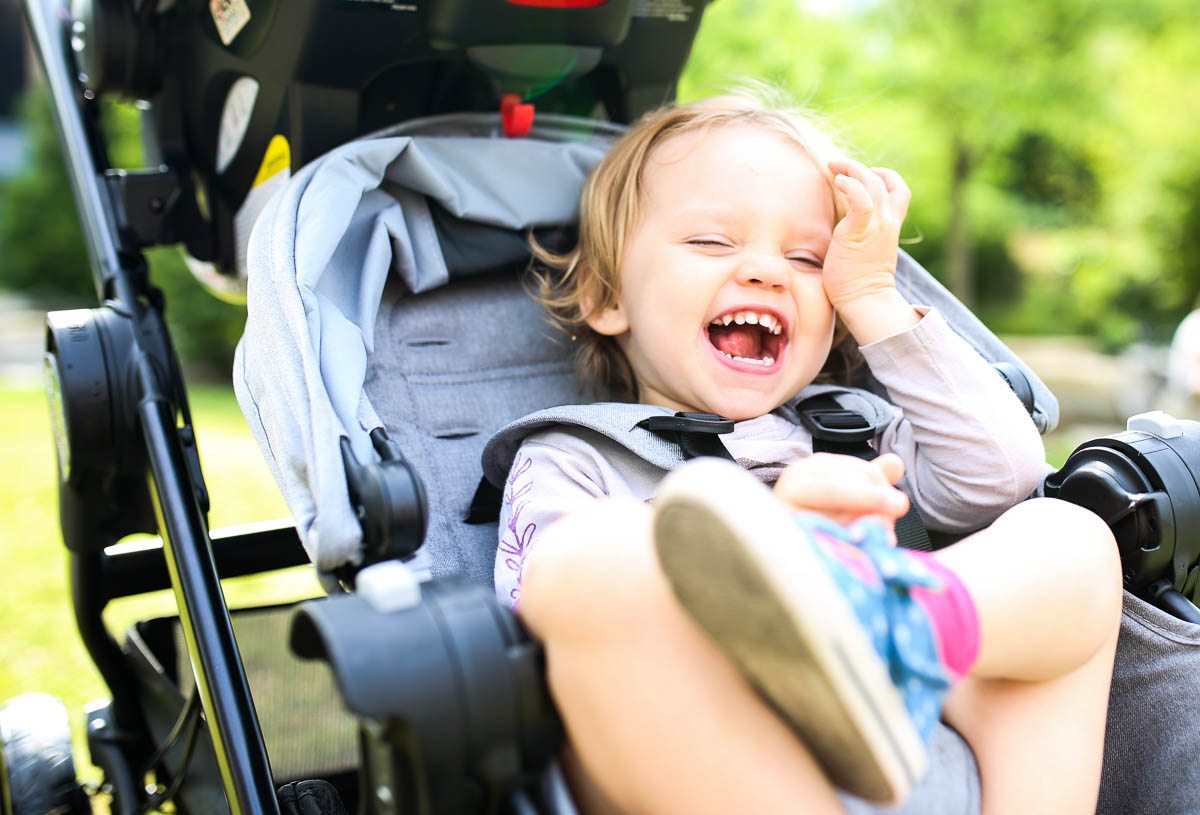 The City Select LUX is amazing, you guys. First of all, it seamlessly goes from one seat to a double stroller, which is a must for any growing family.
The versatility is really impressive, too. In these photos you'll see that we used adaptors to pair Josephine's car seat with Grace's seat, which can be switched to a normal seat once Joey's old enough. With multiple seating positions, it's easy to tailor the stroller with what works best for you; I love that the seats are reversible, so the girls can sit forwards, backwards, or even facing one another in the future.
Added bonus: There's a super cool bench seat that I know Grace will freak over when we bring it out. I kind of wish I was small enough to ride on it, because how fun is a stroller bench?! It's the stuff dreams are made of, my friends.
Perhaps my favorite feature, though, is how small it is when folded up, making it super portable and – best of all – easy for me to maneuver. It literally is half the size of the double stroller we had prior, and I'm guessing half the weight too. Which is crazy, because the ride is actually so much smoother.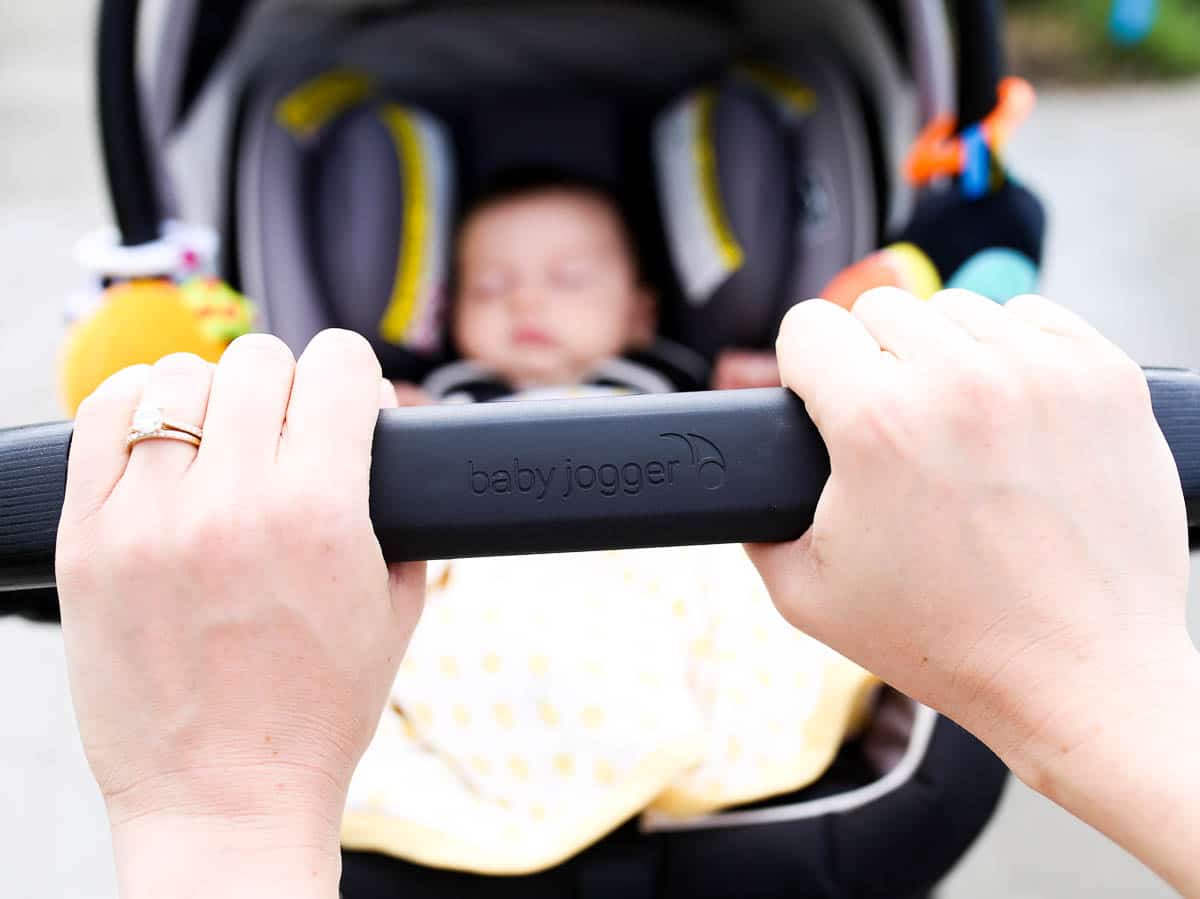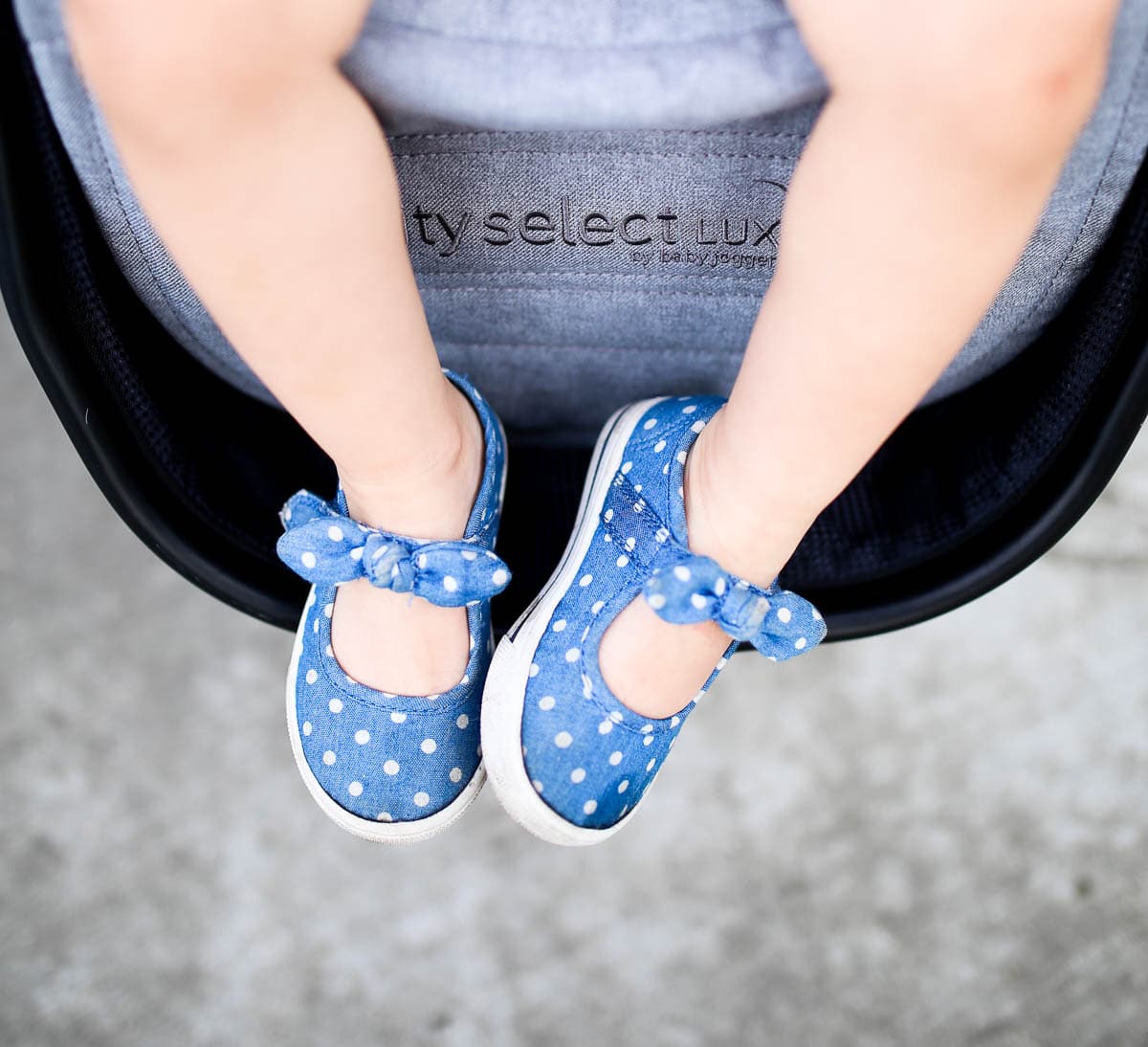 With this bad boy in tow, we're all smiles over here. Mainly because it helps to allow us to adventure, which is what the Charron ladies do best.
One of my favorite places to take the girls is The 606, which is fairly new to Chicago's scene. The 606 is basically an urban oasis complete with miles of bike paths, on/off ramps to cool restaurants and coffee shops, and lots of neighborhood sights. If you've been to New York City, think The Highline. I love going there and walking along the path with a coffee in hand – there are so many cool sights to see, and it makes me feel connected to the city in a way that neighborhood sidewalks can't.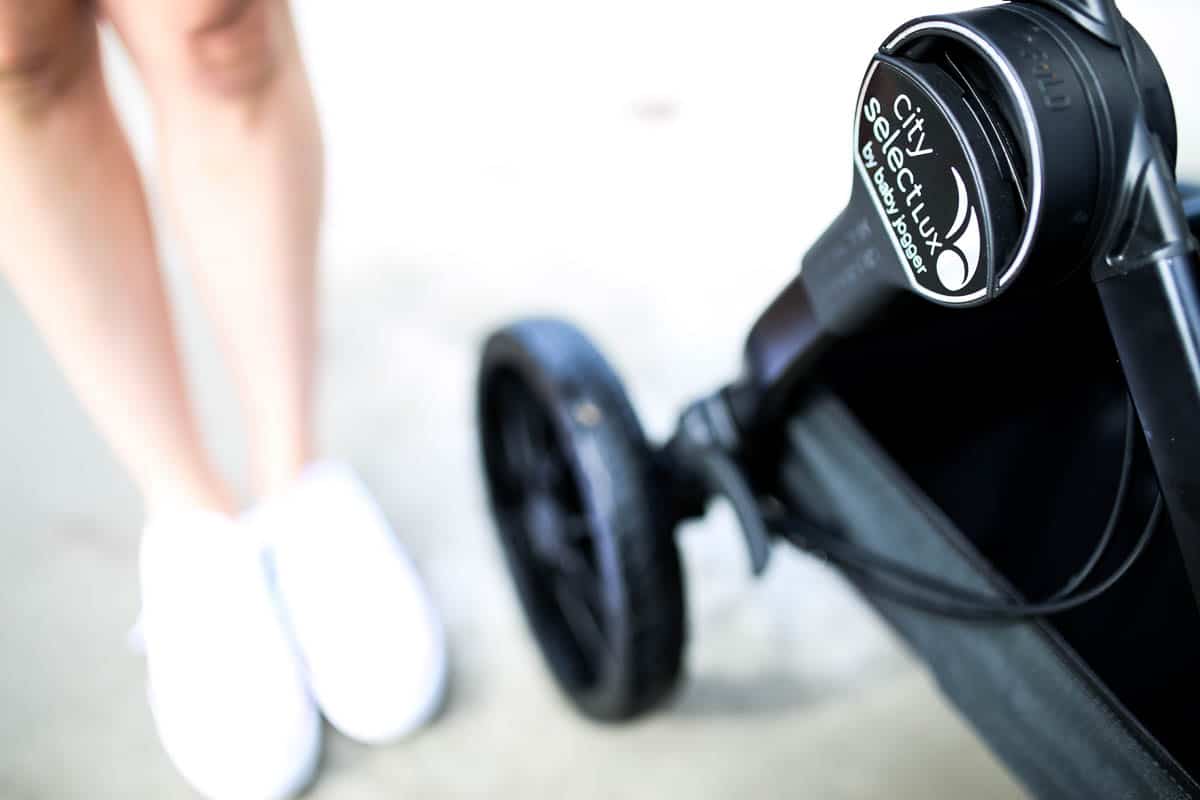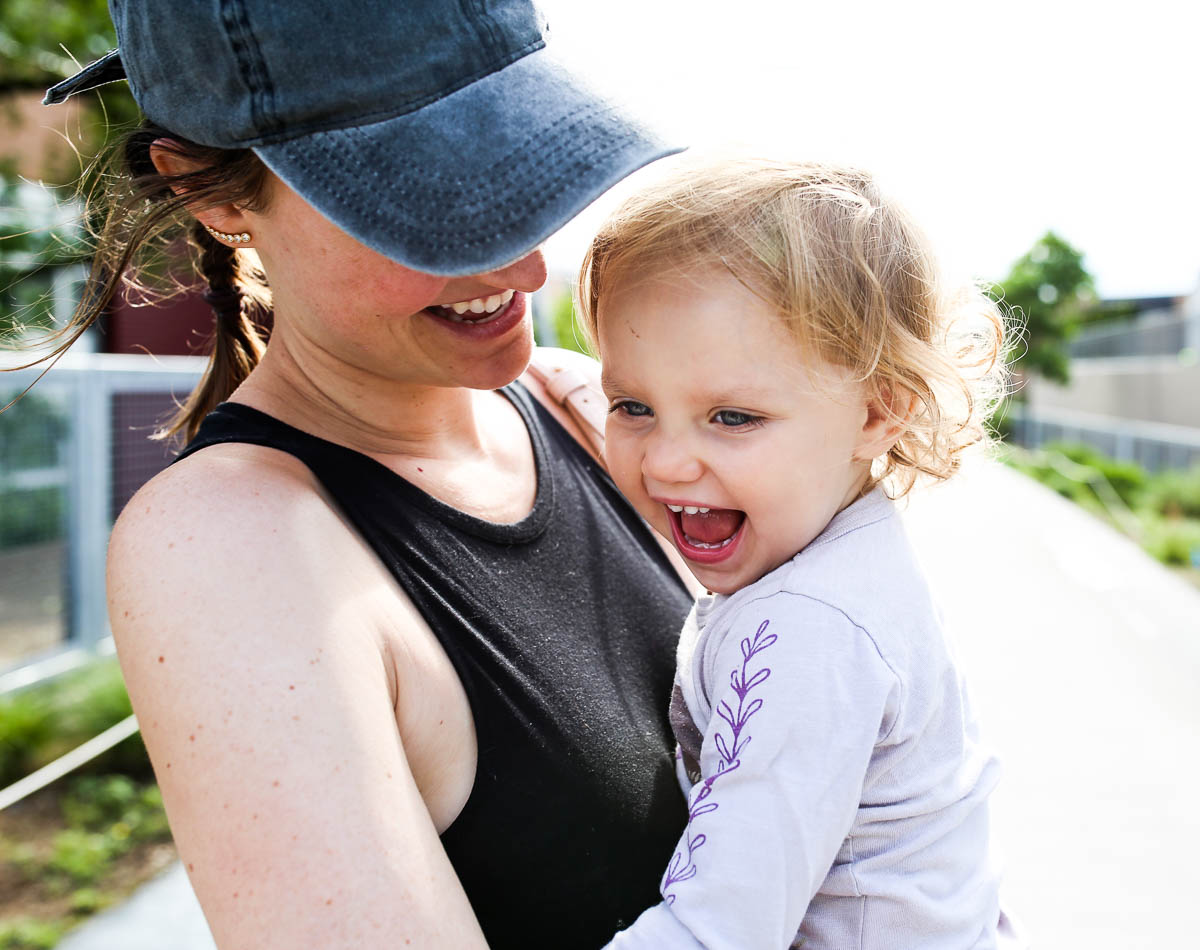 I never thought I'd be the kind of mom to get so excited about a great stroller. But, alas, here we are. Every day I surprise myself.
…Who can blame me, though? After all, I've been through many tornados, and will do whatever necessary to avoid them in the future. 😉
As a bonus for ITC readers, SheKnows is holding a giveaway! See the instructions below to enter for your chance to win a $100 VISA gift card. (3) total winners will be chosen!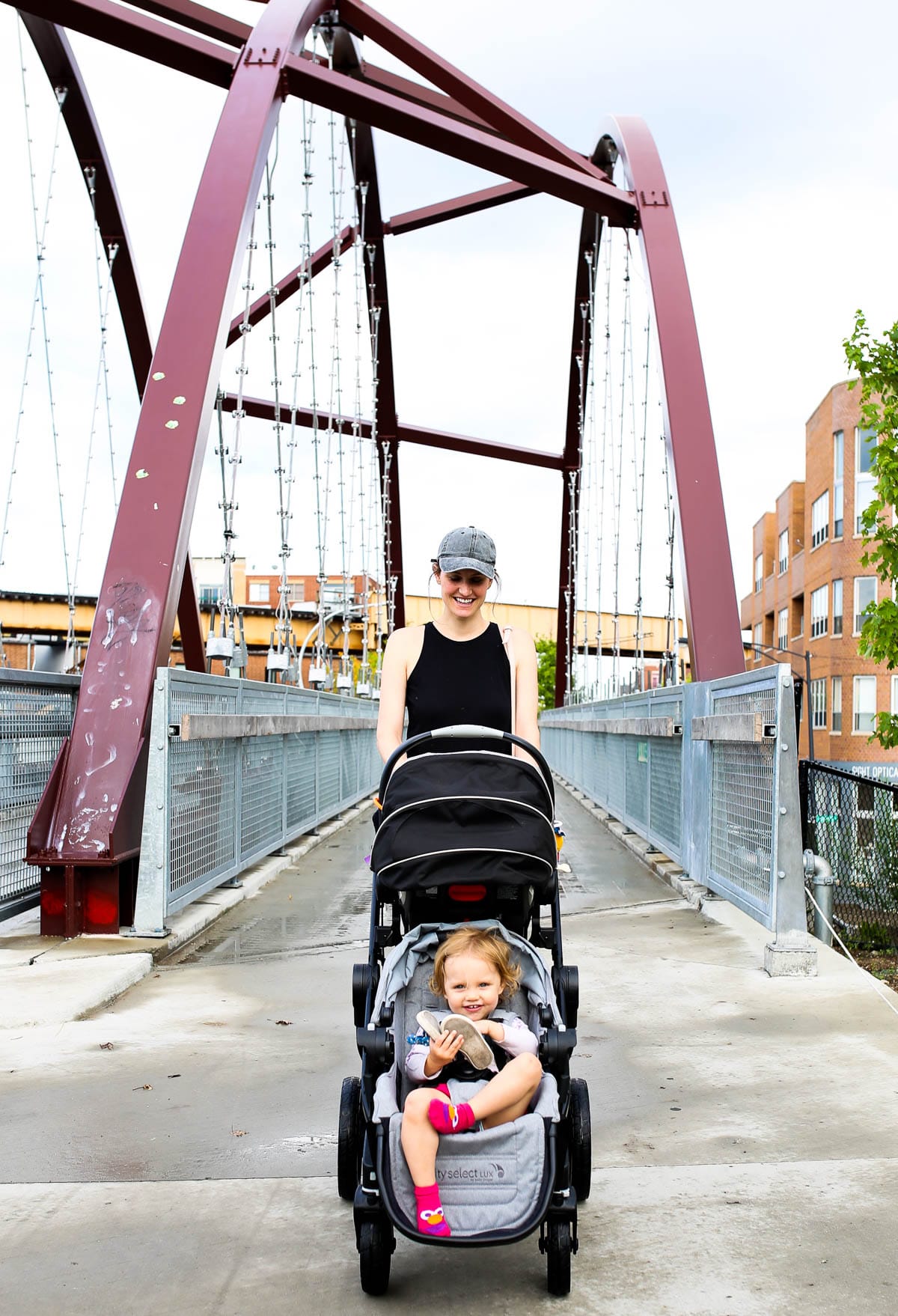 Entry Instructions to win $100 gift card are below! 
No duplicate comments. You may receive (2) total entries by selecting from the following entry methods:
Leave a comment in response to the sweepstakes prompt on this post
Tweet (public message) about this promotion; including exactly the following unique term in your tweet message: "#Sweeps" and "#SweepstakesEntry"; and leave the URL to that tweet in a comment on this post
Blog about this promotion, including a disclosure that you are receiving a sweepstakes entry in exchange for writing the blog post, and leave the URL to that post in a comment on this post
For those with no Twitter or blog, read the official rules to learn about an alternate form of entry.
This giveaway is open to US Residents age 18 or older (or nineteen (19) years of age or older in Alabama and Nebraska). Winners will be selected via random draw, and will be notified by e-mail. The notification email will come directly from BlogHer via the sweeps@blogher email address. You will have 2 business days to respond; otherwise a new winner will be selected.
The Official Rules are available here. This sweepstakes runs from 6/26/2017- 8/31/2017.
Be sure to visit the brand page on SheKnowsMedia.com where you can read other bloggers' posts!