Time to throw your hands in the air in celebration; the Charron clan is excited to announce that we're expecting baby #2 in late April! 
While playing on the beach in Charleston, where we're currently enjoying a girl's weekend getaway with my mom, I thought I'd take the opportunity to photograph Grace in her element. I was watching her play in the sand and couldn't help but daydream about the future and her sister being a part of the action. Yes, you read that right – baby #2 is a girl! 
Gracie still doesn't quite understand what it all means, but I like to think that the constant smiles while she was wearing her onesie means she's subconsciously saying, "Yeaaaa!"  We can't wait for Grace to have a sister; she's grown into such a sweet, playful toddler and it'll be so cool to see her with a sibling. I know they'll be best friends forever. Having a child has been the single most impactful, wonderful experience of life thus far, and we feel so blessed to continue growing our family.
As we prepare for our newest arrival, I'm looking forward to sharing all things baby with you along the way. On that note, be sure to check in next week – I'll be giving the details behind my first trimester. I'm currently 16 weeks along and have lots to share! (How cute is that little wave captured during our 12 week ultrasound?!)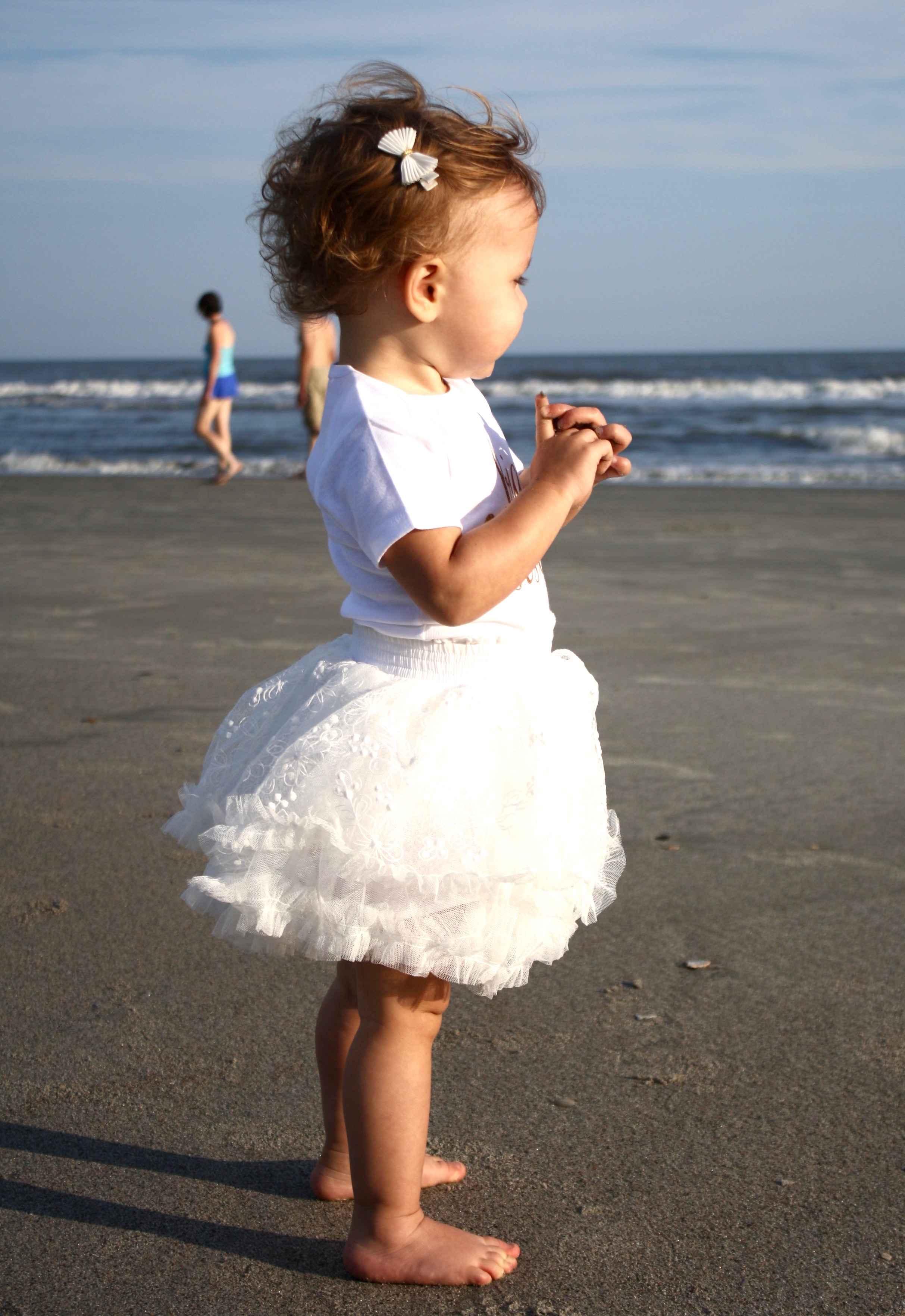 Gracie helped with this announcement by wearing her new "Big sister" onesie from Little and Gorgeous, and her tutu was a gift from Arin, from her mom's shop Flower Girls Couture.
PS – I've been re-reading posts from the past lately as I prep for baby #2. Some favorites are How we announced being pregnant with Gracie, the story of Grace's delivery, and secrets of motherhood that I only tell my girlfriends.