2017 vibes: All things fresh. Which is why it's so fitting for Pantone to have their color of the year be Greenery. It's symbolic of new beginnings, and channels restoration and renewal. As nature's neutral, there's no better color to embrace if you're looking to be revitalized. Kuddos, Pantone. Nice choice.
I went through some past posts and was pleasantly surprised to find some greenery inspiration on this blog as well. From outfit photos to peeks into the home, the shade is already a huge part of my life, and I can't wait to embrace it even more in the new year.
A classic drop-waist dress in the shade
Peeping through in a floral blazer.
Accenting a little black dress via a colorful clutch.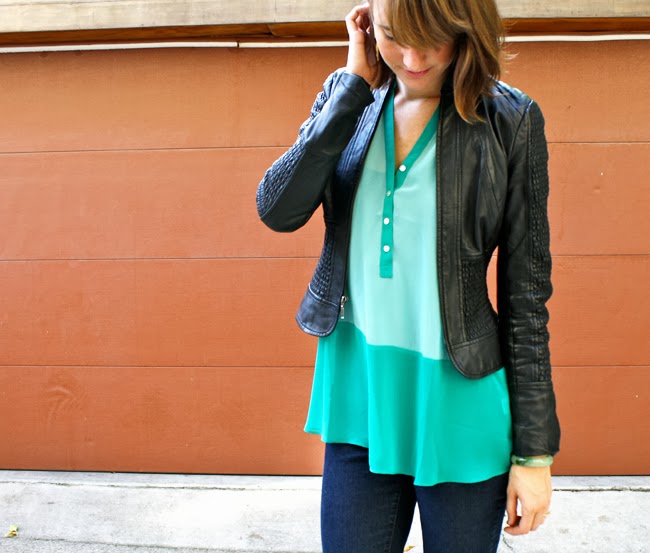 Paired with my favorite staple – a leather jacket. 
Same green dress seen prior, featured in a post all about how to be an unforgettable blogger.
A look at our dining room, which is almost always adorned with pops of greenery. 
From oars to lamps, our living room has the hue as well.
When I started to look for it, greenery was all around, making the start of this winter one that is a whole lot more vibrant. Do you love greenery as much as I do? What are some creative ways that you play with the color?
Images In Inspiration Board Via: Style Me Pretty, Brides Magazine, Say Yes, We Heart, Elie Saab, Bon Appetit, My Blue Canoe, WGSN, Who What Wear