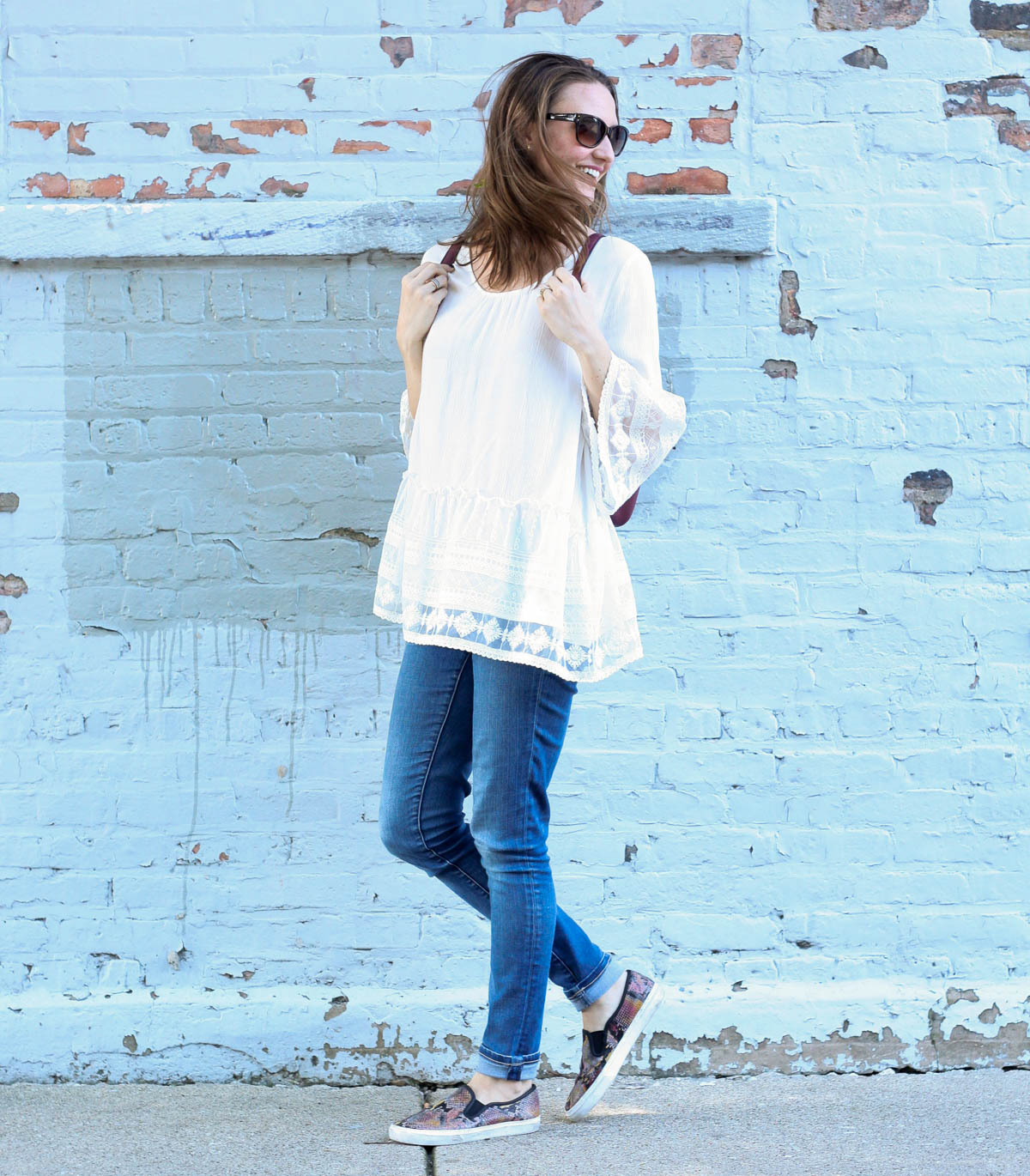 Confession: I get crazy excited to switch my wardrobe from spring/summer to fall/winter. As soon as mid-September hits, a few weekend hours are devoted to doing the swap. I close the door, blare music, and our room becomes a tornado in which clothes fly into heaps that I somehow deem organized. Once the warm-weather gear is carefully sorted, folded and put away, the sweaters, boots and scarves emerge, and I get giddy with excitement over the new outfit possibilities.
This year, there's been a biiiig problem with this routine, though. Fall has been coming at a snail's pace (Today in Chicago it'll be 80 degrees – what?!) and the Indian Summer means I've been constantly confused at what to wear. All the knit and plaid has been on hold as I've reached for the items in my closet that work 365 days – you know, the ones that never make "the swap." The year-round closet staples, if you will. 
My year-round closet staples are things like classic jeans, my favorite black blazer, chambray button ups, gingham, and leopard. Also on the list are easy to wear shirts like the boho blouse I wore on the day these photos were taken (similar here & here). They're great because you can make them work in any weather – they're perfect on their own for warm days, or layered with a chunky scarf & boots on days when you need a little extra fabric.
Paired with my new Vera Bradley backpack, which has been on constant weekend rotation lately, and comfortable snakeskin flats, I was happy to ditch the "fall" gear I had prepped for and flutter around in the warmth. As far as I'm concerned, it can stay as long as it likes!