I know, I know…I'm giving you the cold shoulder. But it's not so bad when it's paired with polka dots and a tuxedo dress, right?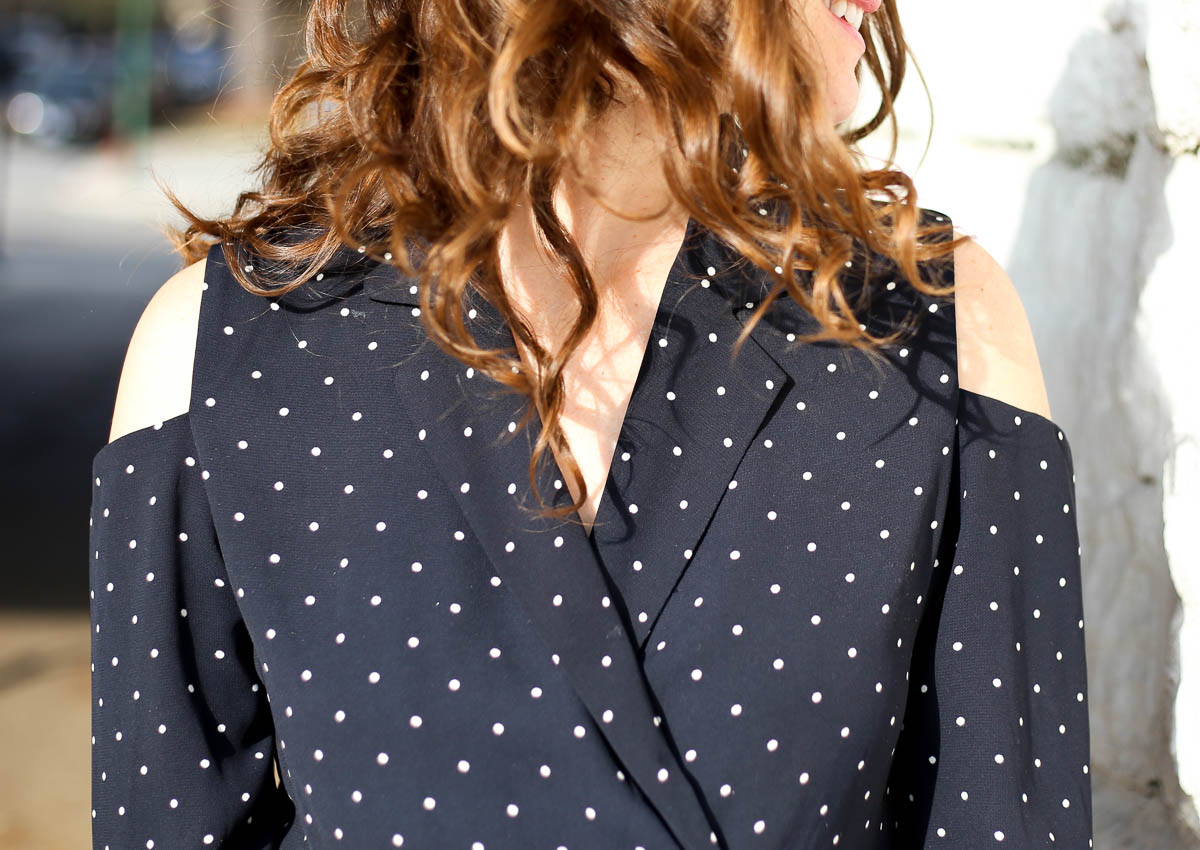 I love this dress for so many reasons. The pattern is classic, the color is perfect for spring, it's able to be worn in a professional environment or casually, and it has just the right amount of style with its tuxedo neckline, double breasted buttons and cut out shoulders. (I couldn't find this exact dress online, but I did find similar options here, here, and here!)
To play up the masculine side of it I wore my oxfords, and to play up the feminine side, I paired the look with some drop earrings and wavy hair.
Side note: This weather lately is just…bananas. When Doug and I were taking these photos, I had to remove my jacket almost immediately because it was so warm. Today in Chicago, it's supposed to be high-50's, and while we're all confused, we can't help but love it. Keep it coming, springtime!