This past weekend, the wildest realization hit me like a ton of bricks. It made me stop in my tracks, take a deep breath, and just soak in the moment, as big realizations typically do.
What was this realization, you ask? Here it is: Summer is halfway over.
I know what you're thinking: "Durh. This isn't THAT big of an, "Ah-ha," Emily. Get a hold of yourself." In which my response is that this is a big realization because I honestly don't know where the time has gone, and I mean that in regards to this summer and also this year.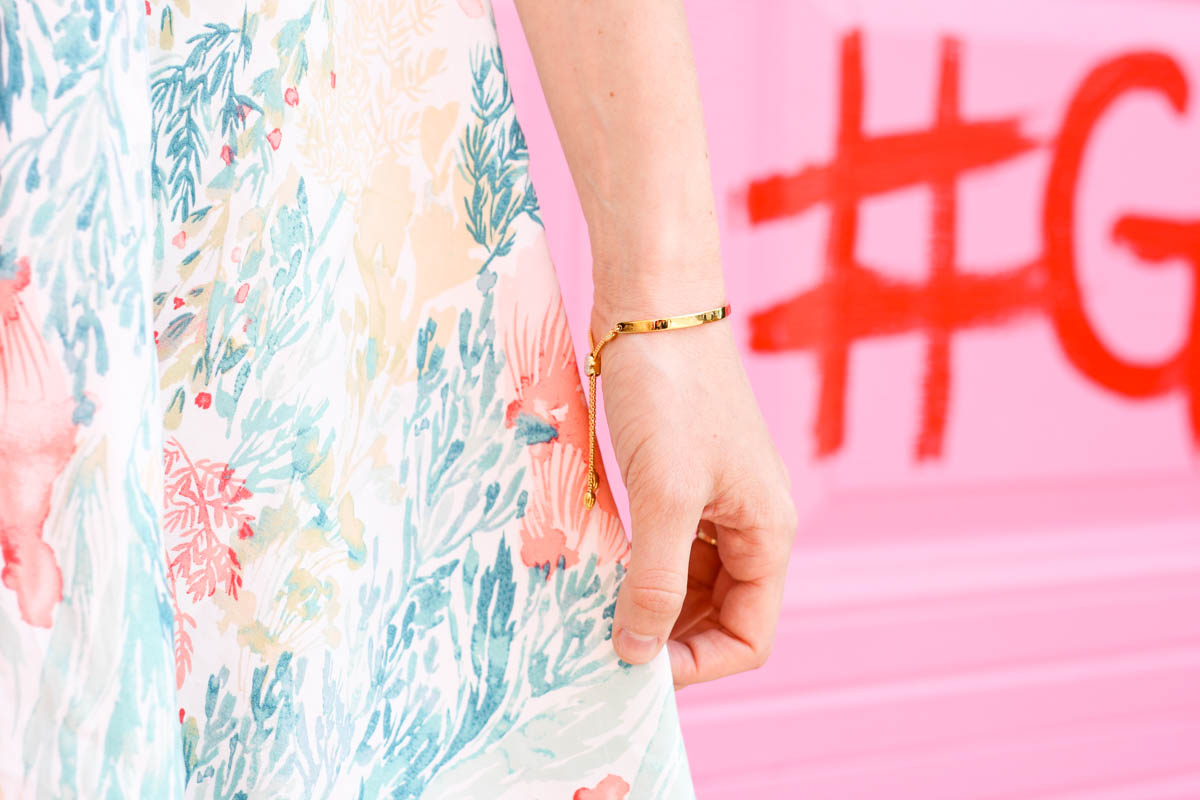 The moment that brought it all to fruition for me was a simple one. Doug was in California celebrating a friend's birthday, so Gracie and I were solo all weekend. We had absolutely no plans and no visitors, something that literally hasn't happened for months. Our days were slow and we played, laughed, and cuddled together – just us two.
We were on a long, lazy walk doing things like admiring the green leaves on the trees. She pointed to a bunny, "Da!" and I said, "YEA!" and that's when it all hit me. I kissed her little head, in which her sun-kissed, auburn hairs are growing so long, and got teary eyed as we continued our conversation about seemingly nothing. I couldn't help but think that I wanted time to slow down, just for a moment, just for this summer, so that I could soak in every little ounce of it all.
You see, the world is so wondrous through the eyes of Gracie, and as her mother it's been the best reminder to stop and take it in right along with her. Every day I add to my to-do list that never seems to dwindle, and yet these precious moments are here — happening right now — and I can't help but dive in and hold on obligations for yet another day.
After all, before I know it, Gracie and I will be gazing at red, orange and yellow leaves with our coats on, and we won't be able to bop around our neighborhood adorned in simple sundresses and sandals. Her "Da's" will turn into "Bunny!" and her wonder will turn into knowledge. Summer will be over, but if we do it right, those little moments in which big realizations come will be repeated daily as we soak in the sunshine. I'm making it my personal mission to do just that.

While I'm at it, you can count on the fact that feminine sundresses will be on constant rotation for both Gracie and I. Below are some great picks that I've had my eye on for continuing to soak in summertime with, like this & this dress. This Monica Vinader bracelet is a recent favorite that I've paired with almost everything – if you have a birthday coming up to shop for, it'd make the best gift! (This and this are other great options from her!)
Shop my look + more great summer picks below.
OH! I also have a fabulous giveaway for readers to participate in, as well! I've teamed up with fellow bloggers to giveaway a Macbook Air and Kate Spade tote bag, perfect for living up your summer in style. Enter by following the Rafflecopter prompts below. Good luck!
a Rafflecopter giveaway