My obsession with old fashioned donuts (a prominent pregnancy craving for me) is at an all-time high, so places like Stan's Donuts have become morning pit-stops. Their wall of Kitchenaid mixers always catches my eye. 
Have you noticed denim is popping up everywhere lately? I've been eyeing these shorts (they've perfected the distressed look) + these pants (the wash is so "summer") for wearing once this baby is delivered!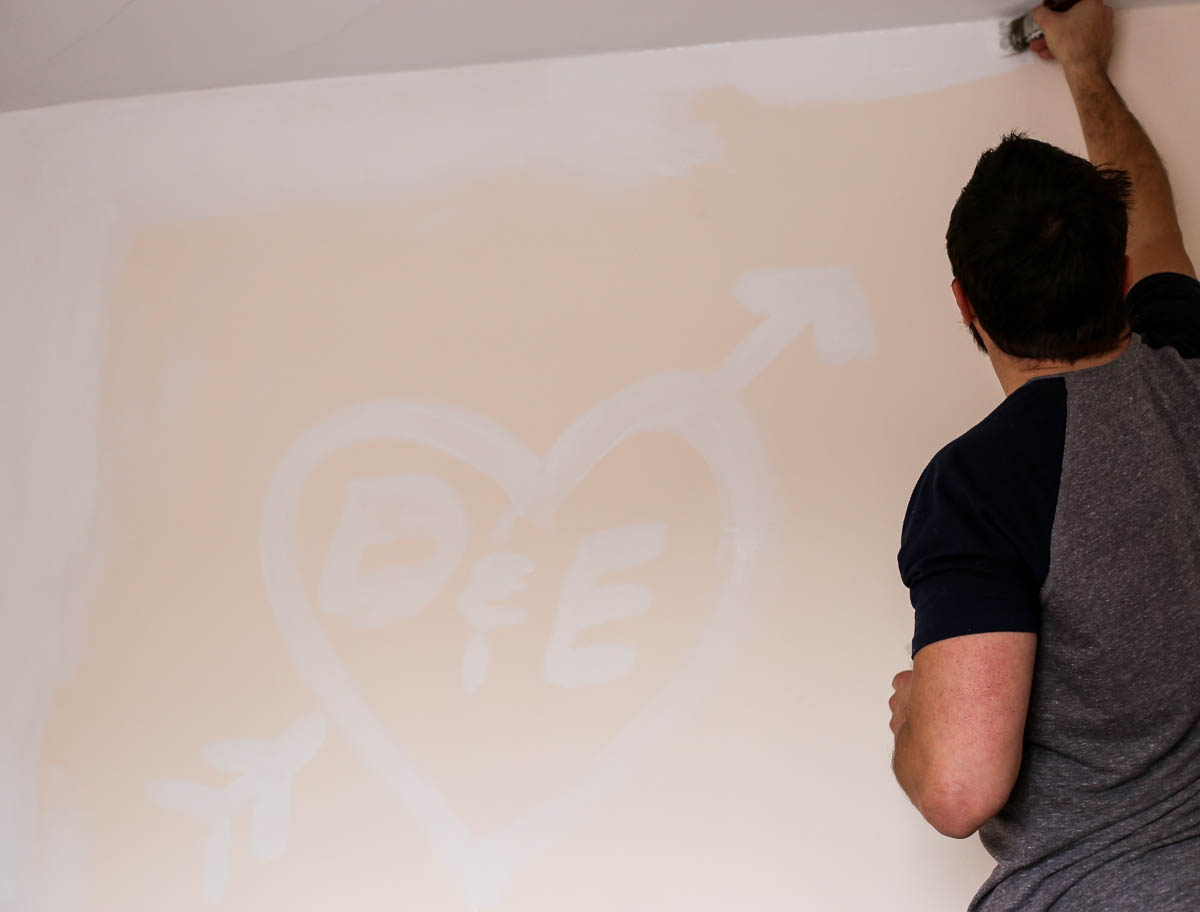 We've been working hard to get the baby's nursery completed, and we're about half way there. Last weekend included painting the walls; when I peeked my head through the door to see how the progress was coming, I was met with a sweet little surprise from Doug.

We had a big work meeting where they let people take home the centerpieces from the tables, so I of course volunteered myself as tribute. I love all the colors in this bouquet – it says "Spring" in every way! 
A cool wall mural found at Left Coast & great reminder that the best things in life are free. 
My belly's getting massive, so dressing is becoming increasingly difficult. I reverted to sporting comfy drawstring loungers dressed up with a leather jacket and nude flats the other day, and didn't half mind the result. It was a great option for a day where I just couldn't try hard, ya know? These camo ones are super cool & I'm also loving the look in standard black. 
The cuteness of Gracie's ponytails is just killing me lately. I mean, really, how adorable?!
I accomplished something really big last week: I was able to officially pay off my graduate student loan! It's something I've been working to pay off for years, so it felt amazing to write that final check and say, "Byeeeee." To celebrate, I treated myself to a no-chip manicure, which I'm now a firm believer in. A week later my nails still look just-done! Whoop whoop HANDS UP!
Bookmarked:
In Case You Missed:
Have the best weekend! xx