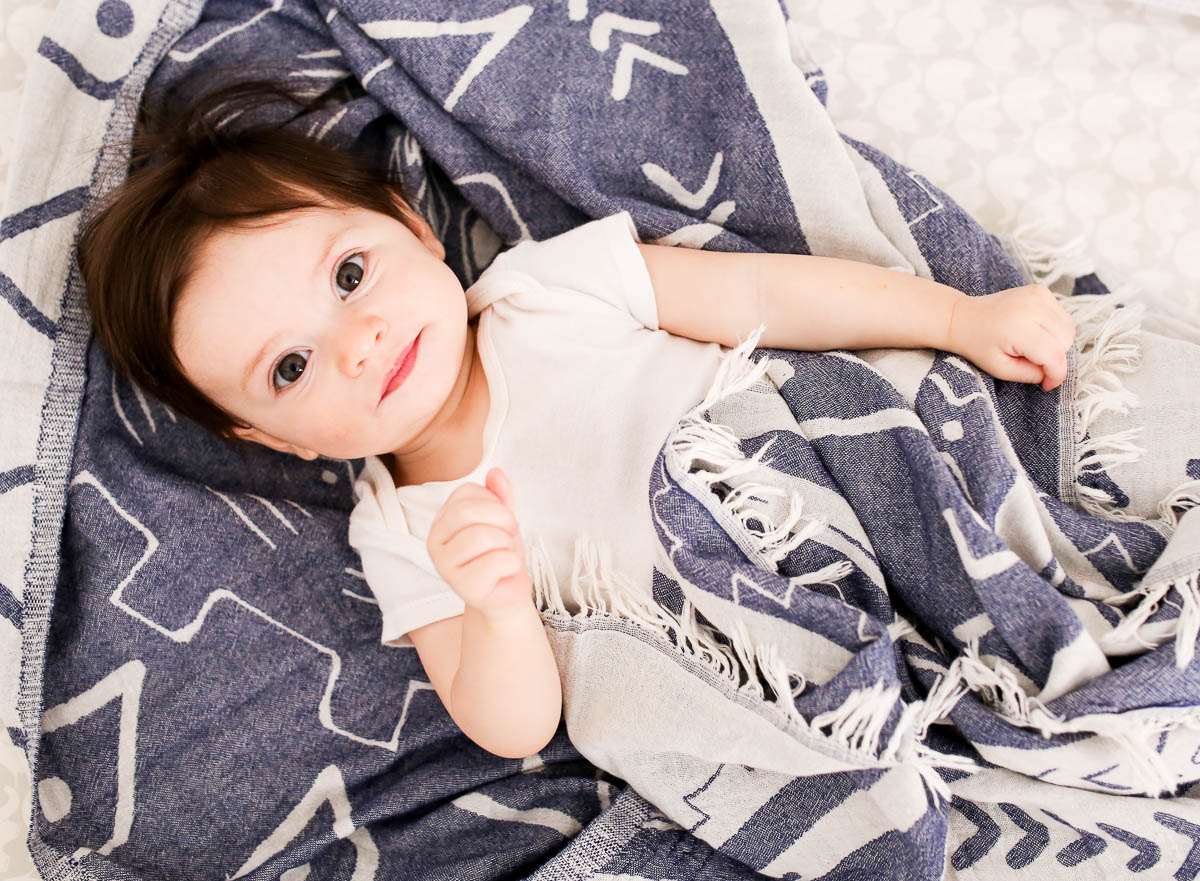 A little weekend reading, comin' at ya hot! This post is filled with some amazing links from around the web, a few life updates, and a fabulous giveaway. So grab your cup of morning 'joe, curl up with a nice warm blanket, and dive in!
:: Personal Charms ::
We've recently added Bersuse towels to our bathroom, and are loving the added elements they bring! First, from a design standpoint, I love turkish towels. They're a great way to add some personality to an otherwise neutral bathroom. From an application standpoint, they're amazing, too! Our bathroom is pretty small, and we don't have a washer/dryer in unit, so we try to prioritize reusing towels as much as possible. These dry so fast, are great as hand or body towels, and we've even used them to wrap up little Josephine in some cuddles.
Bersuse was started by a father/mother duo, and their towels are 100% Turkish cotton, chemical free, durable, and has the prettiest designs. Icing on the cake — 10% of their net profit goes toward donations to premature and multiple birth foundations!
They've generously offered to give an ITC reader some towels of their own! To enter for your chance, swing by this Instagram post and comment on why you love turkish towels. Be sure to follow Isn't That Charming and Bersuse on Instagram, too. Winner will be chosen randomly on 2/13. Good luck!
This dress from Reformation is a recent favorite. It's so comfortable and flattering, and the button details down the front bring a relaxed element to it. Here, I'm wearing it with my ASOS studded booties (Chloe lookalikes!), but I've also worn it with my black Everlane loafers.

Kisses for my little bestie. Gracie's personality is really shining; she's talking so much, saying the funniest things, and is seriously becoming my little best friend. Lately she's been giving me big kisses and saying "I love you, Mommy" and it just about breaks my heart every time. I've loved every age and stage so far, but this one's particularly special.
Side note – If you follow me on Instagram, you may have seen that our family's been battling  some cases of the cold/flu lately. Literally, in the past few months there hasn't been a day when at least one person isn't coughing or doesn't have snot among the said kisses above. There have even been some fevers among it all – the worst. (Apparently this is the worst flu season in recent history! Wash those hands!) We've been trying to take it easy and rest a lot, so have been spending lots of time at home. Despite being sick, it's actually been really nice to slow down, take our days slow, and just focus on being together! 
All of the snow, lately! This photo was taken last weekend while the snow was coming down, and it feels like it hasn't stopped falling since. On Friday, we got over a foot! It's pretty, but in all honestly, I can't wait for Spring to come. 
How great is this "Detroit vs. Everybody" t-shirt?! It's amazing how many people, even in Chicago, stop me and note that they love it when I wear it. So much pride for that city, even when we're a state away.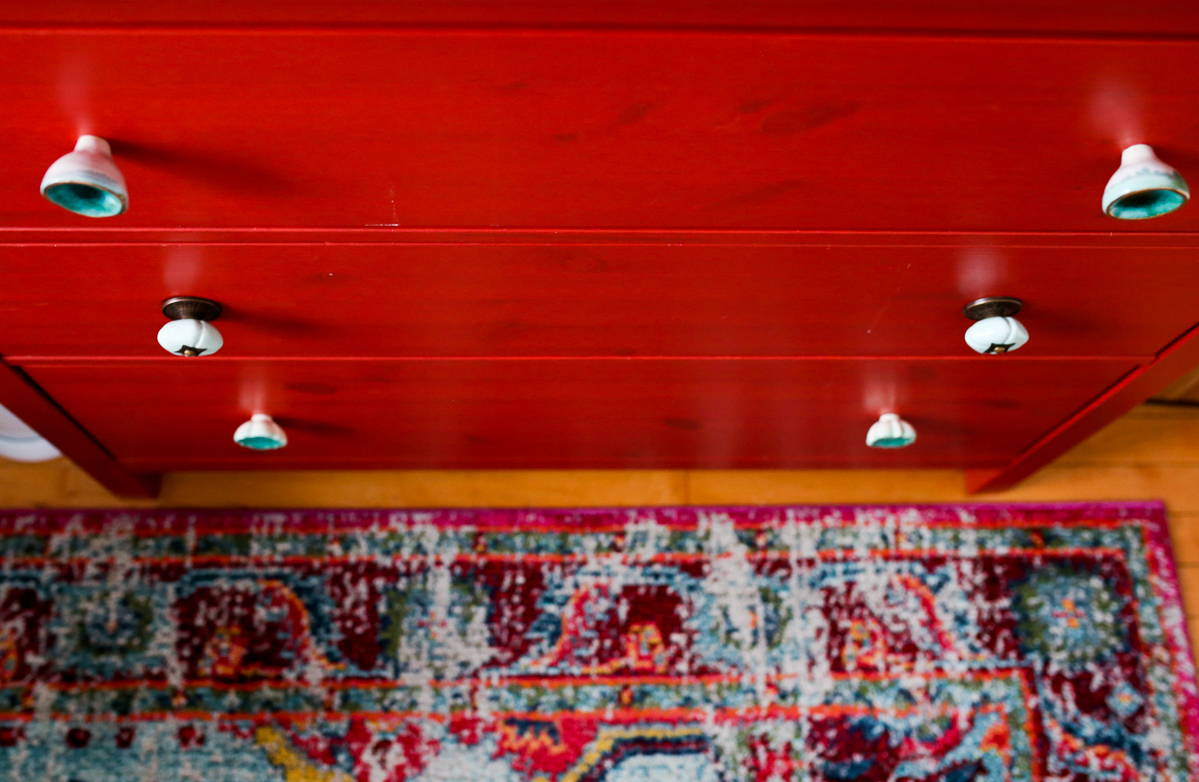 Nearly 10 months later, I finally got around to photographing Josephine's nursery. (Er…better late than never? All that time indoors has been good for checking things off the list that I've been meaning to do for a long time!) I can't wait to show you the full reveal this week, but the above is a sneak peak!
Josephine is 10 months this week and I'm over here in a state of disbelief. She's such a happy and sweet baby! The above photos are from her 9 month photoshoot. I plan on doing a big post with every month's photos once she turns one, it's truly amazing to see how fast they grow when you document it like that!
Bookmarked Charms:
In Case You Missed:
What has charmed you lately? I'd love to hear in the comments below! Here's to a love-filled February!