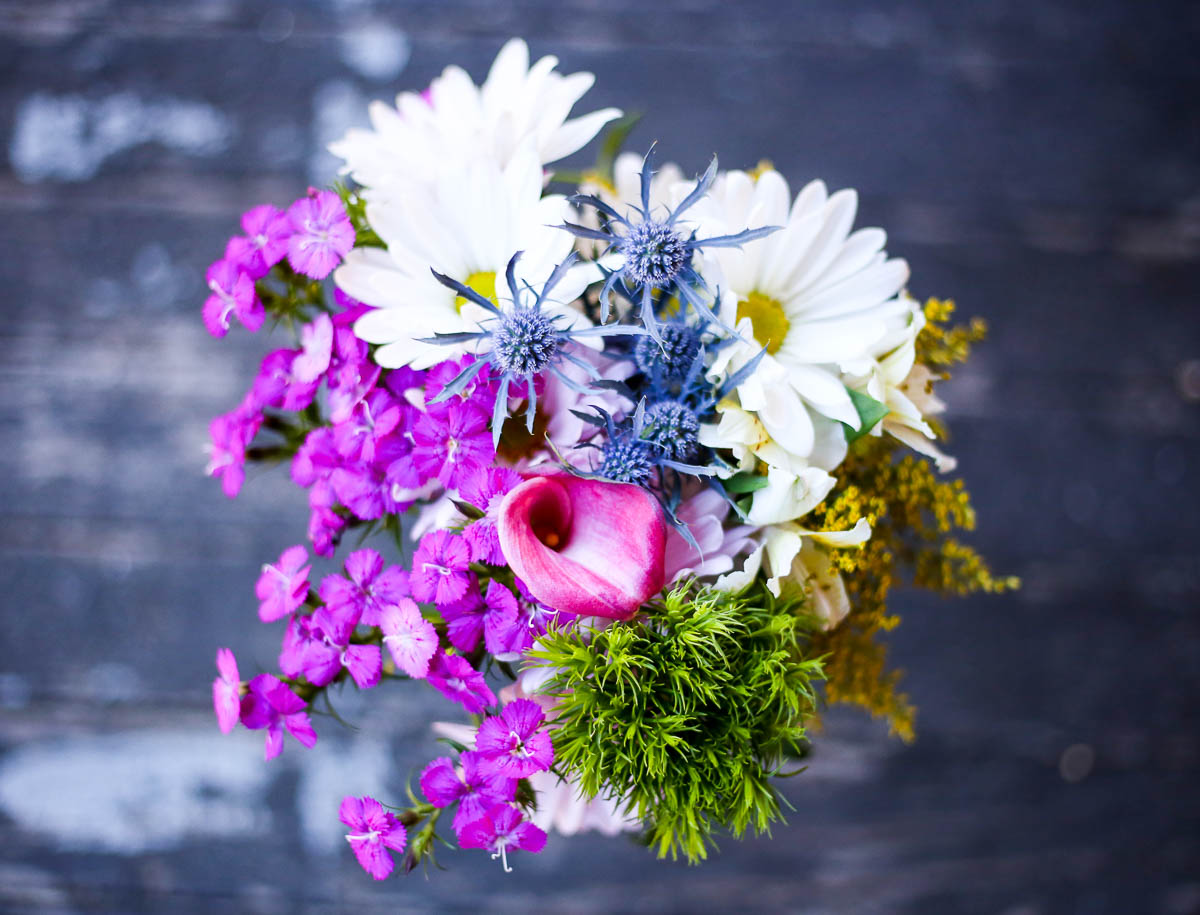 I've always been a big fan of having fresh flowers in my home, but lately its become an obsession. Every week, I grab a new bouquet. I'm not sure if it's nesting or that I'm so excited for spring, but either way, our home has never been more vibrant!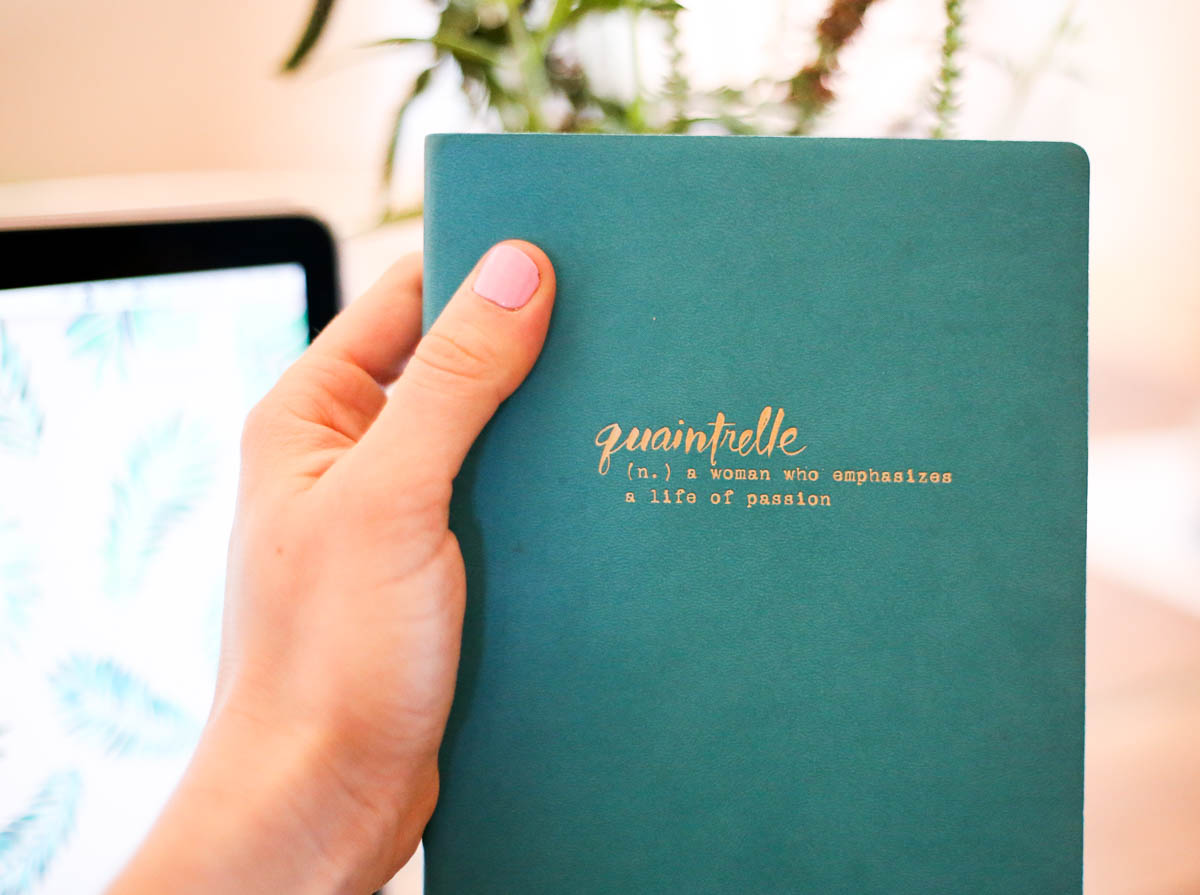 A notepad I've been using lately to keep track of all my to-do's. "Quaintrelle" is the prettiest word, isn't it?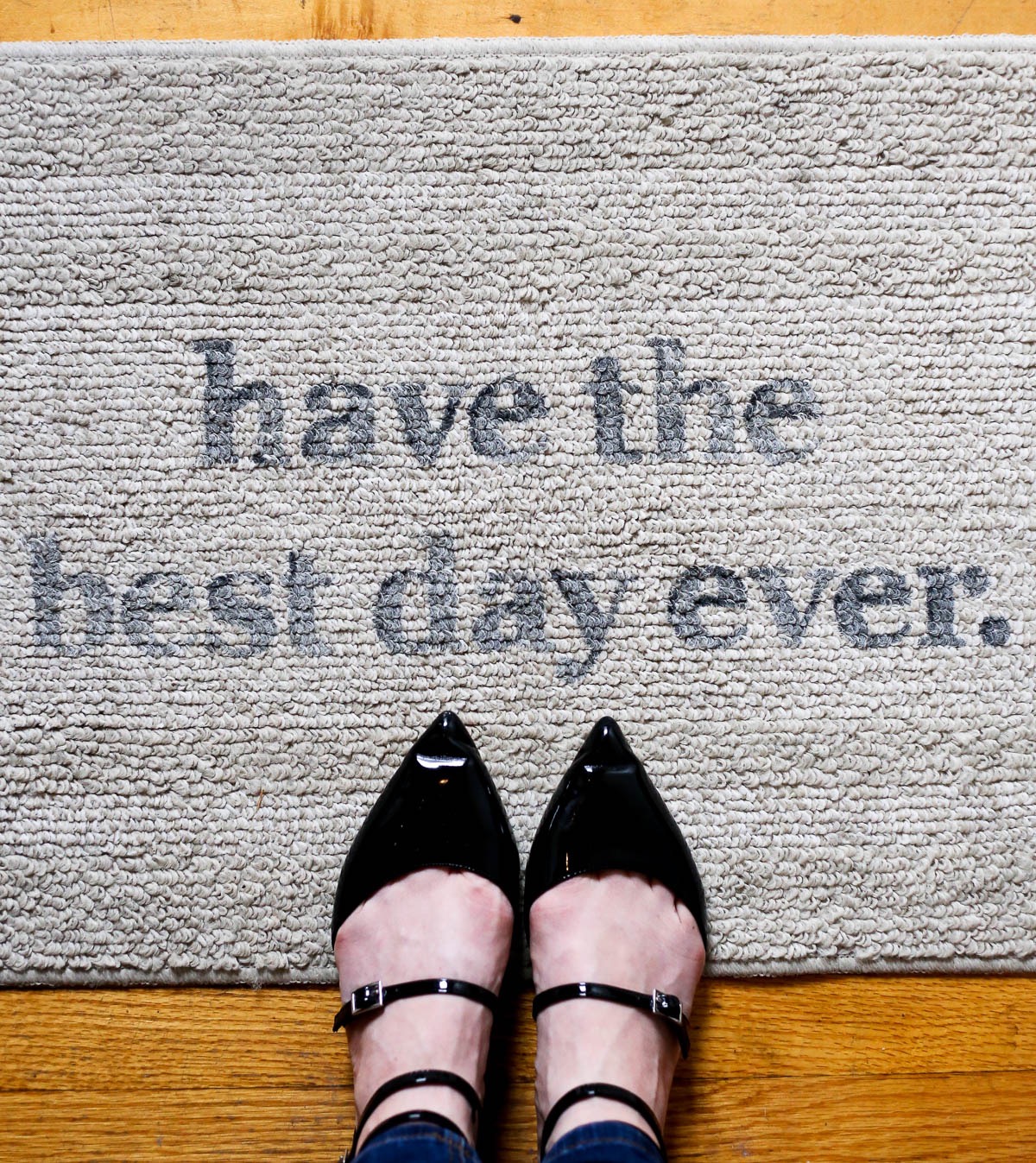 Only good vibes allowed in our apartment! (Psst – this door mat can be found here, if you're interested.)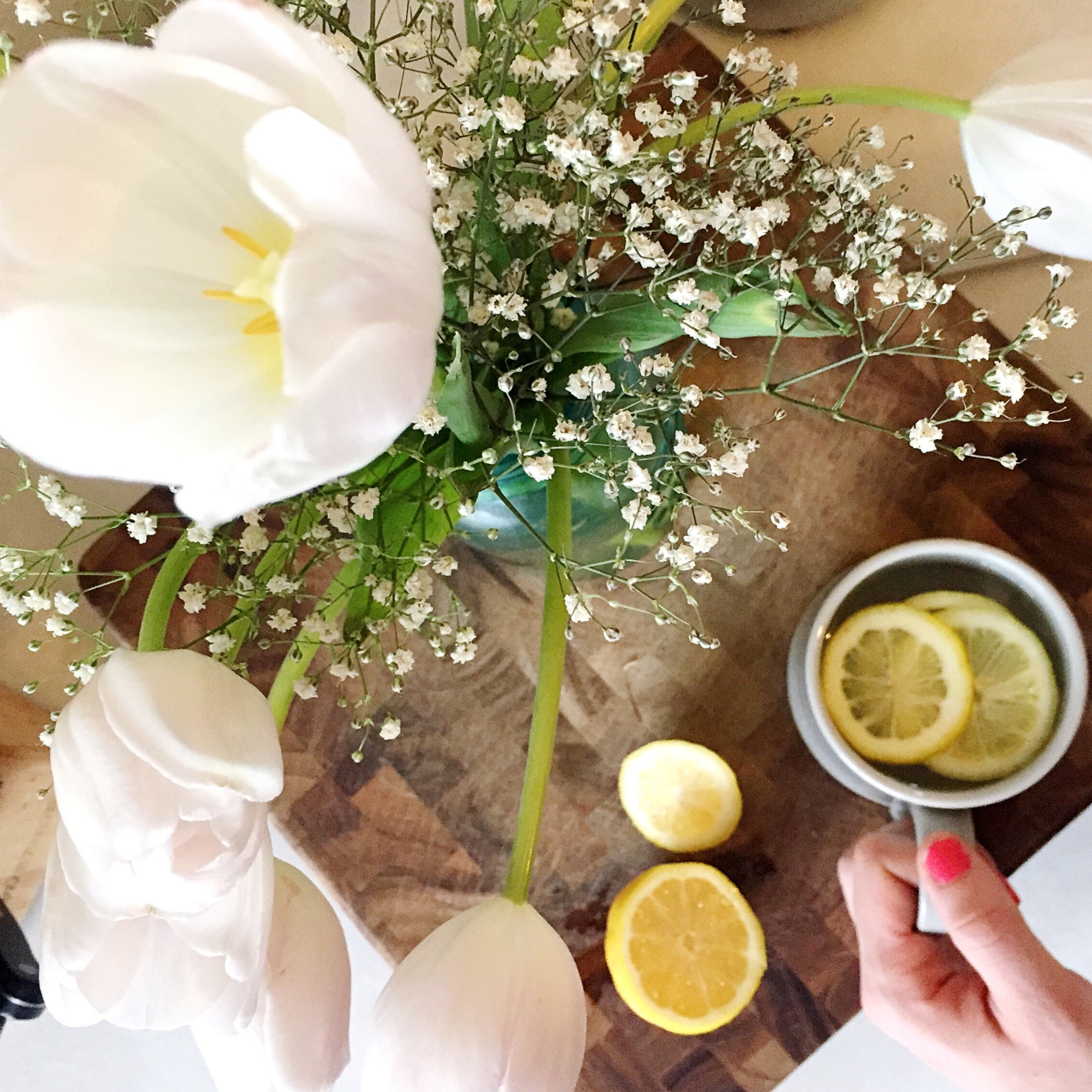 A glimpse into a slow morning last weekend. I've been loving hot lemon water lately, although I do have to admit, coffee and I are still on great terms!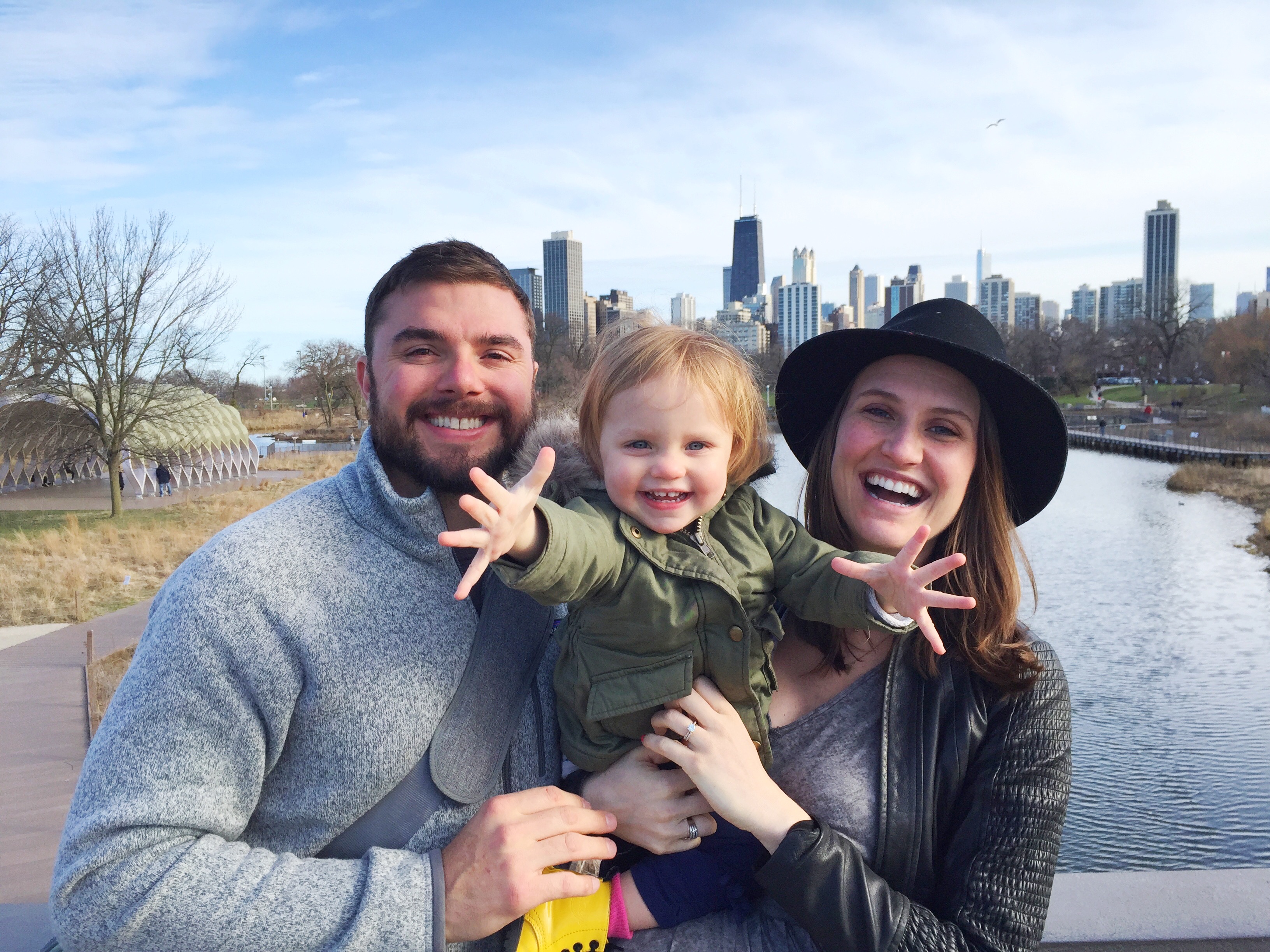 We caught a wild little animal while at Lincoln Park Zoo. My parents came in town last weekend and we had a great time eating at our favorite restaurants, perusing the city, and they even took Grace for a park playdate in which I indulged in a really long nap. (Thank you!) Trust me, when you're as pregnant as I, it's the little things that make a huge difference!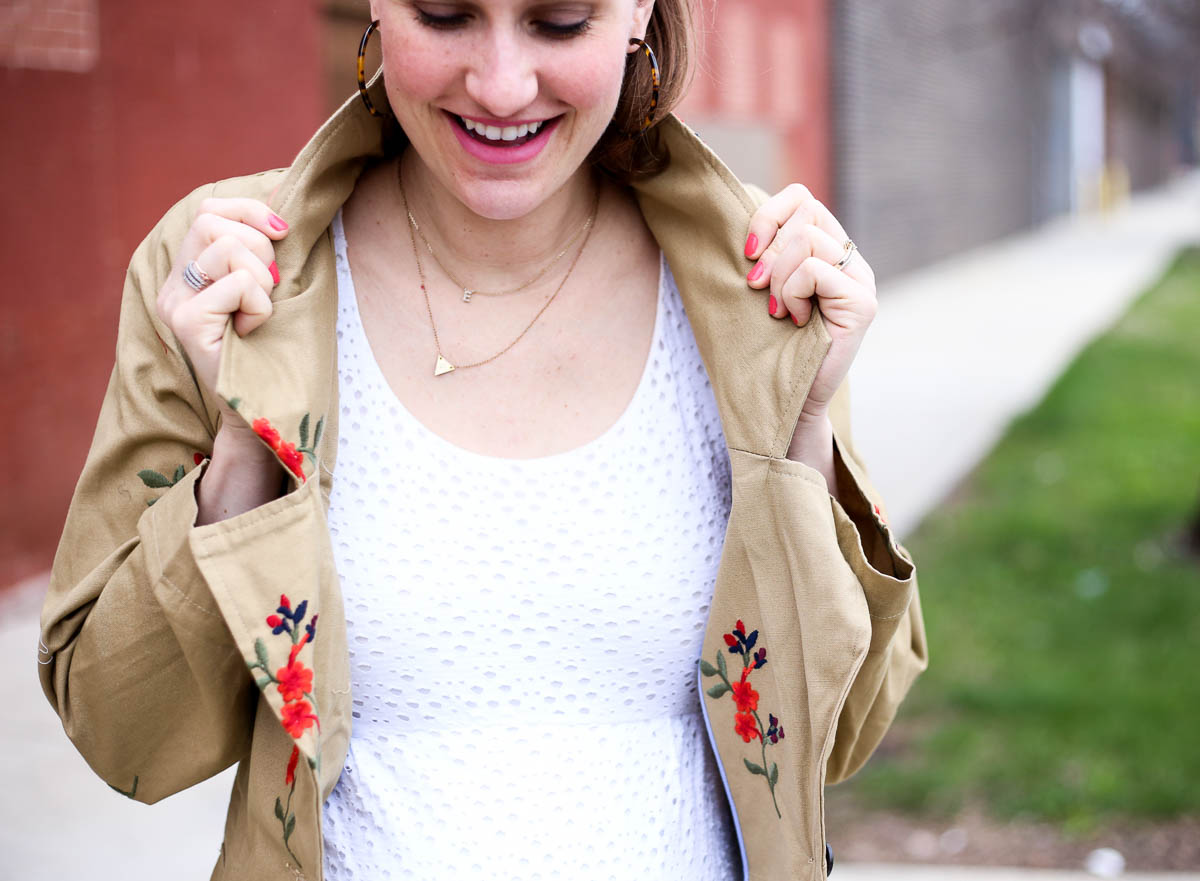 Mark your calendars! The Chicago Foundation for Women is hosting a Pop-Up shop on April 15 from 12 – 5 pm. All money raised from the event is used for the Young Women's Giving Council's grant-making cycle to benefit programs helping women and girls in Chicago. I went through my closet recently and donated a ton of clothes for the shop, and my mom brought in lots of great things, too. Our donations include things from Tory Burch, Kate Spade, Valentino, Theory, and more; it's definitely an event you won't want to miss! If you're in Chicago, swing by and help support this amazing organization.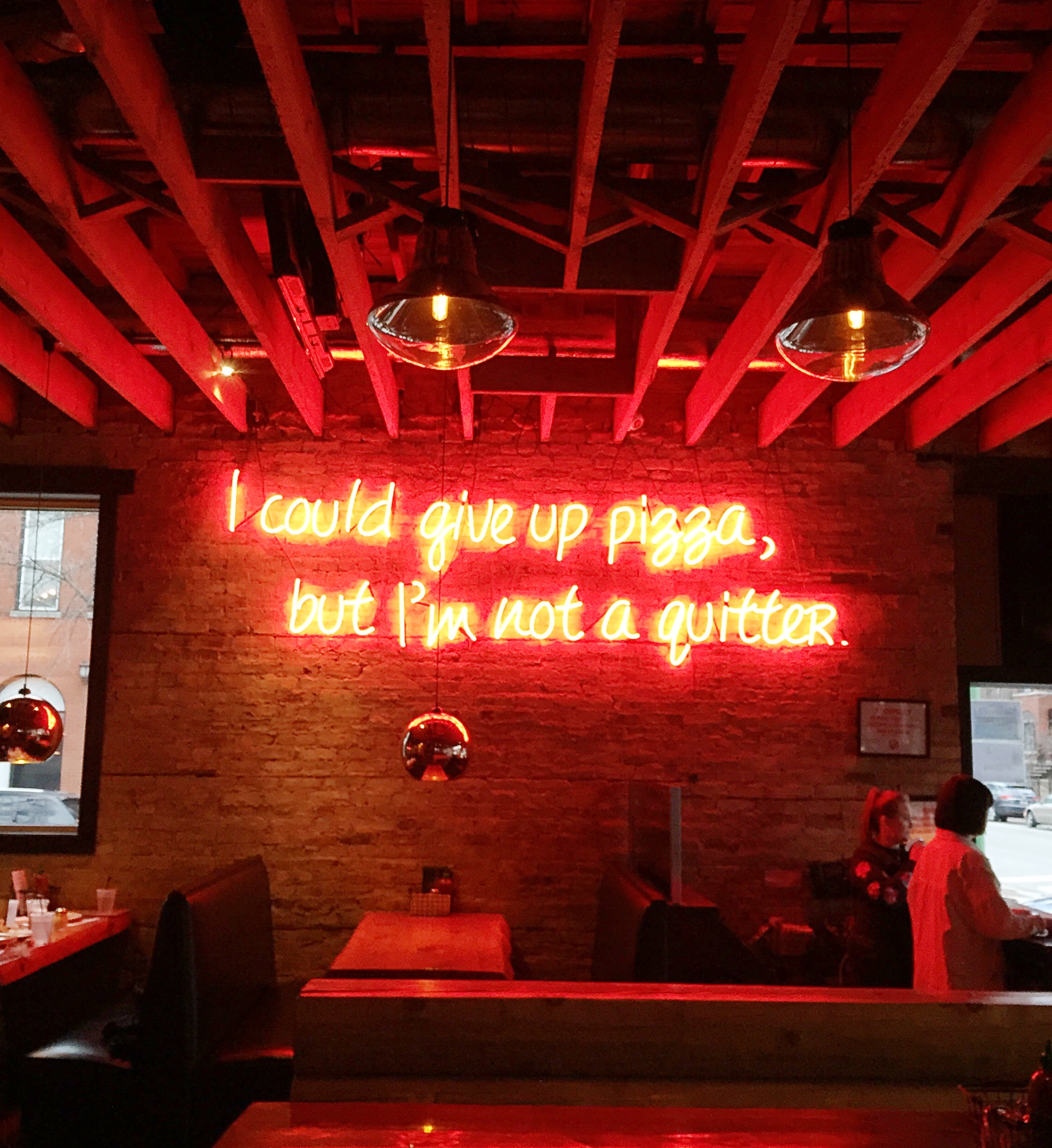 Excuse the quality of this photo, but I couldn't let this saying go un-photographed on my site. Because, it's true, riiiiight?! (Especially while pregnant!) This week we had a dinner date with Kelly and Mitch at Homeslice. Gracie and Emma laughed and squealed at one another from across the table, and it was so cute. Always love seeing their family!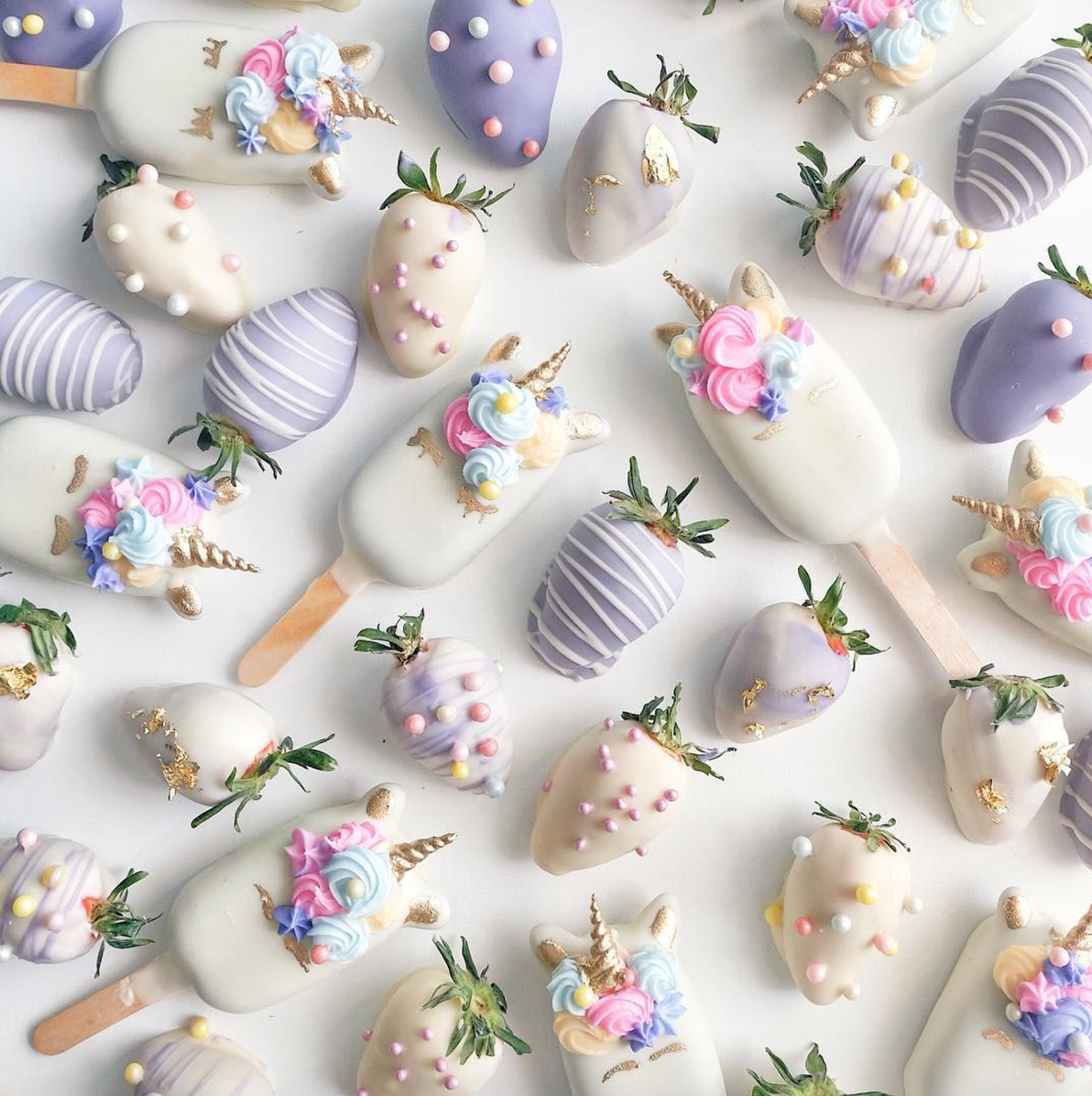 I recently found Shaun Teo, a cake designer, on Instagram and am in awe of his beautiful work. Pastel unicorns and strawberries?! What a dream, right?! These make me so happy and are the best visual reminder that springtime is here!
Bookmarked:
In Case You Missed: