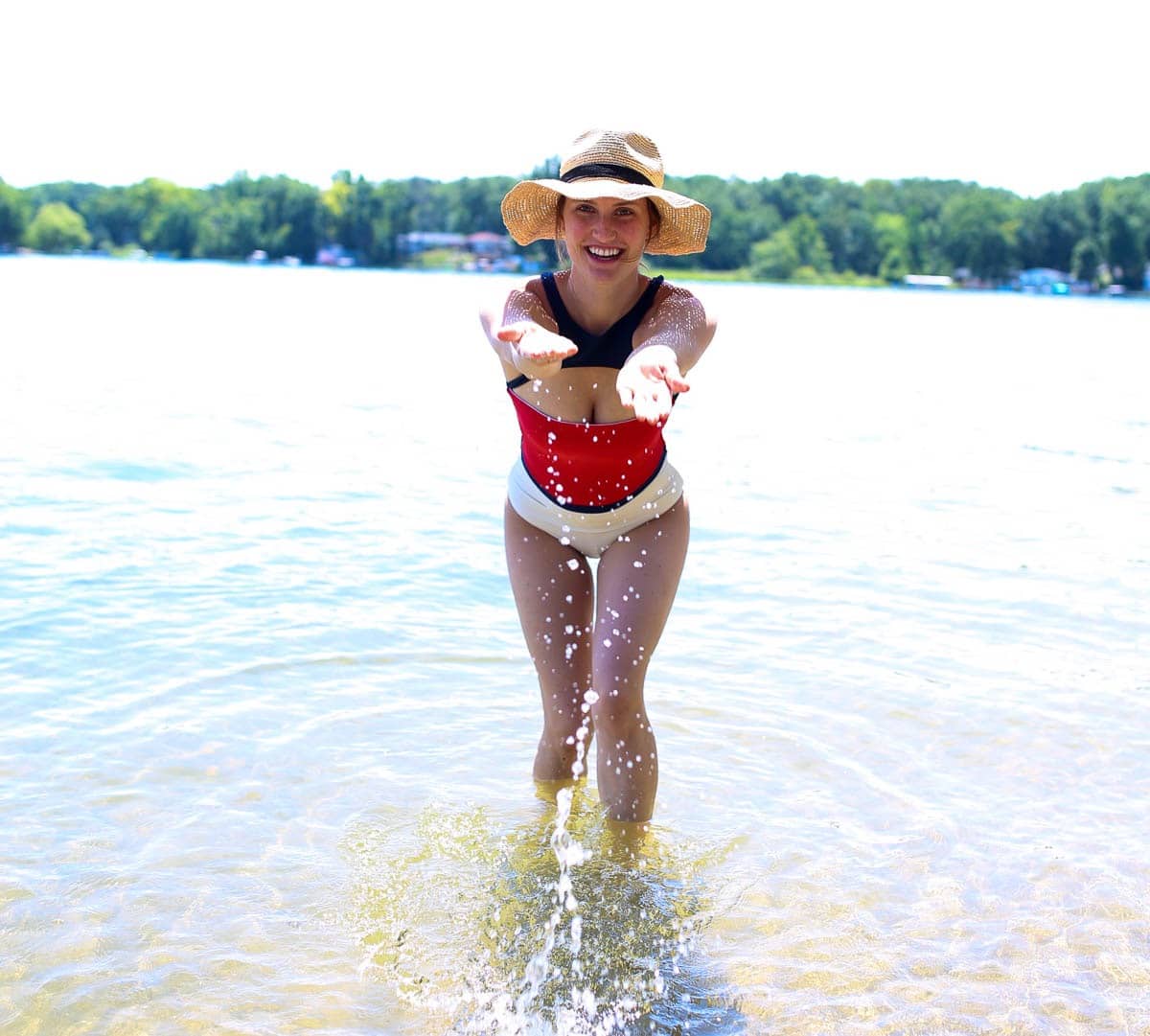 Splashing in the lake over the 4th of July, in my Summersalt swimsuit. The brand is a new favorite; their suits are eco-friendly, designer quality, and everything is under $95!
Oh wow. As I'm sitting down to write this, I'm realizing it's been ages since I've done one of these round ups. (The last one was in May. Eek!)
Round up posts are fun, but they also do require lots of in-the-moment photography, and constant bookmarking of sites you visit on the fly.Turns out, getting ahead of them with all that's in the mix has been challenging. Who knew?! (Er…probably ever blogger out there. *Insert palm to face*)
So, new rule: I'm going to be doing a "Things That Have Charmed Me Lately" post at the end of every month instead of every few weeks. I'm hoping this will be a lot more manageable. Plus, I like the route of them serving as a "best of" from the month prior, and a "what's coming up" for the month ahead. What do you think? Sound good? Aye aye!
Here are July's charms, complete with great finds from across the web and a few personal updates!
Playing captain on The Odyssey. My girlfriends and I went on a brunch cruise over this past weekend and were loving the beautiful skyline views. 

But first, let me take a selfie. This photo was snapped on the lake, enjoying a little free time to practice photography. We had a blast kicking off July with our family celebrating Josephine's baptism and the 4th of July. 

Bistro lights hanging from our family's porch overlooking the lake. They automatically make summer nights a little more charming, don't they?

Dougy and I, floating along, taking in the view. In case you were wondering – yes – there were definitely drinks in those inner tube cup holders! 
Josephine and her Godparents, Chris and Meredith. She was baptized on the lake by her grandfather!
Before heading to Michigan for the 4th, Doug, Grace, Josephine and I had a sleepover at Dave and Liz's new house in the suburbs. We're so happy for them on their big move! I won't lie, being in their yard while enjoying a quiet night with our friends made me want to move to the suburbs.
Dougy, enjoying the sunset on Lake Michigan. He didn't know I was taking this photo and I love it because it shows such a moment of content. 
"Moooom! I'm not ready for my close up!" – Grace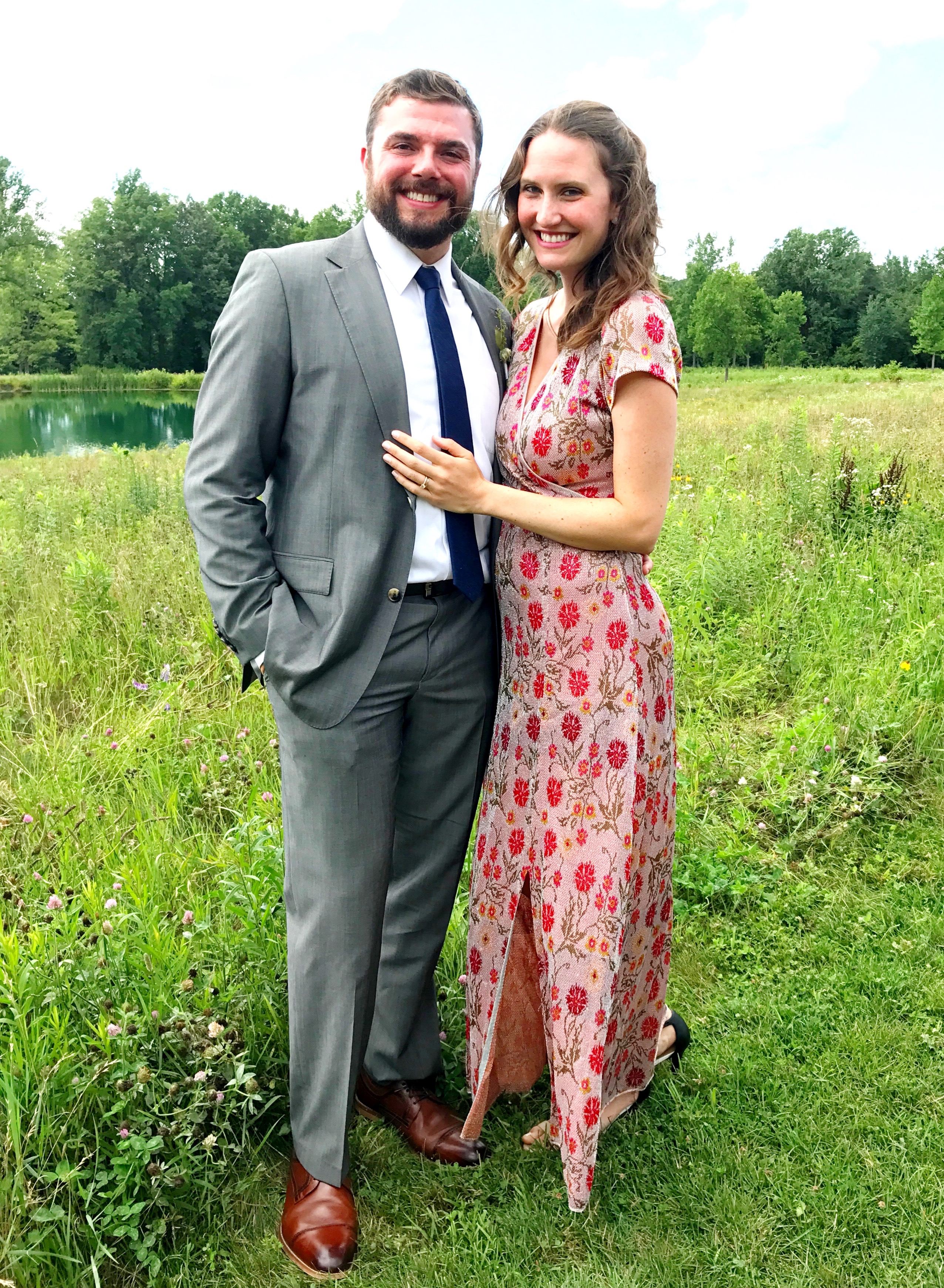 At our friends Al and Becca's wedding, which overlooked rows of vineyards in Western Michigan. 
Gang's all here!
Josephine turned 3 months on July 19! She's starting to laugh a lot and is honestly the most smiley/happiest baby I've ever seen. I can't get enough of her!
Bookmarked:
In Case You Missed:
What has charmed you lately? I'd love to hear in the comments below! Here's to August being filled with soaking in every last bit of summer.