I know everyone says this, but I can't believe that fall is here. I was chatting about this with a friend the other day and we both agreed that September came too soon, yet we're excited for the changes it will bring. Throughout my younger years, September held the promise of a new school year, so I always equate it to new beginnings. To me, the year starts in the fall. Anyone else feel that way?
Still, I can't help but look back on this summer with nostalgia as it officially comes to a close. Summer of 2015 was the one in which my life was most drastically changed, so that alone has made it one for the books. June was all about preparing for Grace to arrive, July was all about adjusting to her arrival, and August was all about enjoying her sweet company. 
With the exception of the occasional post over here, it's been slower than usual, so I want to say a huge thank you for your patience as I soaked up every ounce of babyville while focusing on my family. My new favorite past time is kissing Grace's little head after she's fallen asleep on me, and let me tell you, trying to type while laying down with a baby on you just doesn't work.
It hasn't been all couch cuddles, though! If you follow me on Instagram you may have noticed that we've been on a major traveling binge the past month. We went to St. Louis for a weekend trip, spent two weeks in Michigan visiting family and introducing Grace to those who hadn't met her yet, had Grace baptized, and then spent Labor Day in Connecticut for a friend's wedding. (More to come on some of those trips!) Whew!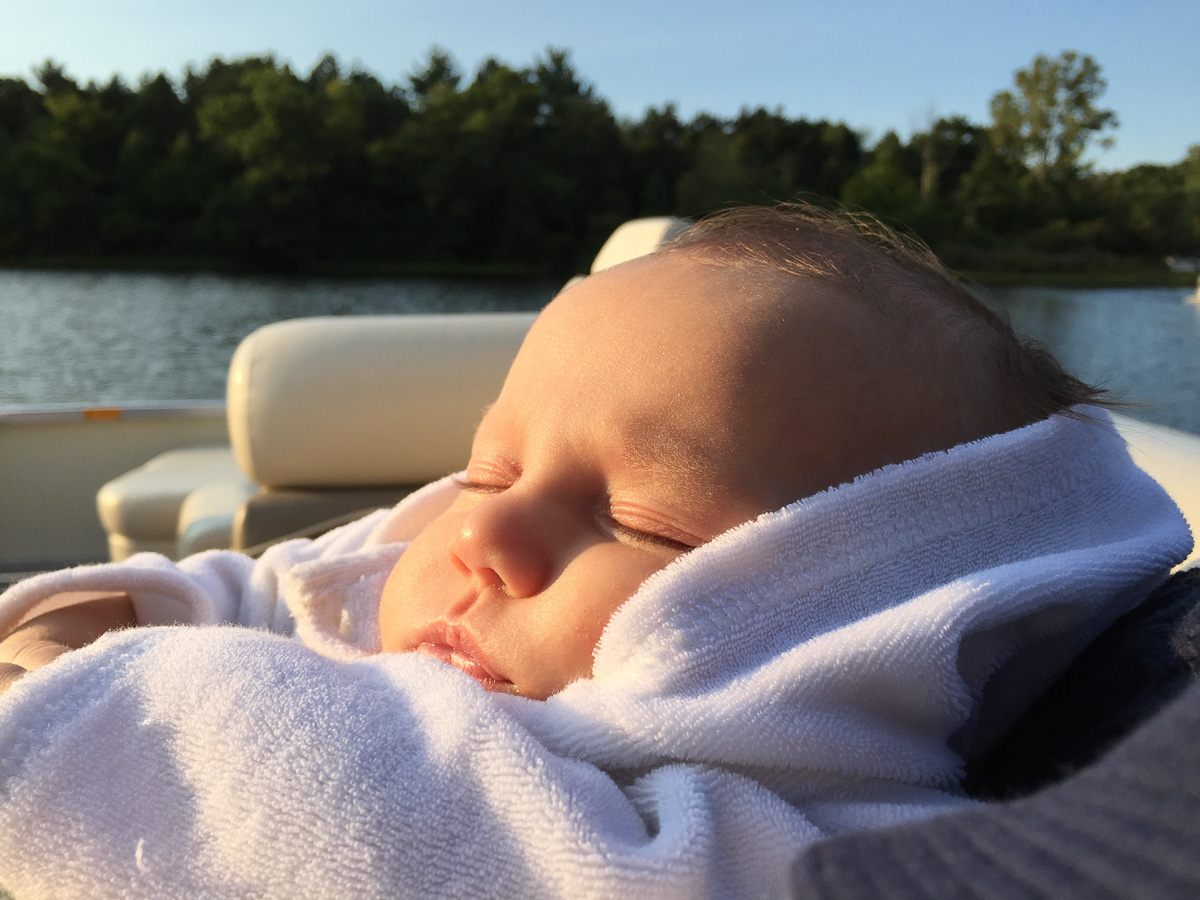 This week marks the end of my maternity leave (what?!) and with the re-start of work will come a more concrete routine. I'm excited to dive headfirst back into blogging more regularly during my free time! In the meantime, you can find me over here pinching myself for what I'd consider a leave well spent as I reminisce about sweet summer memories and look forward to fall adventures with my favorite little person in tow.