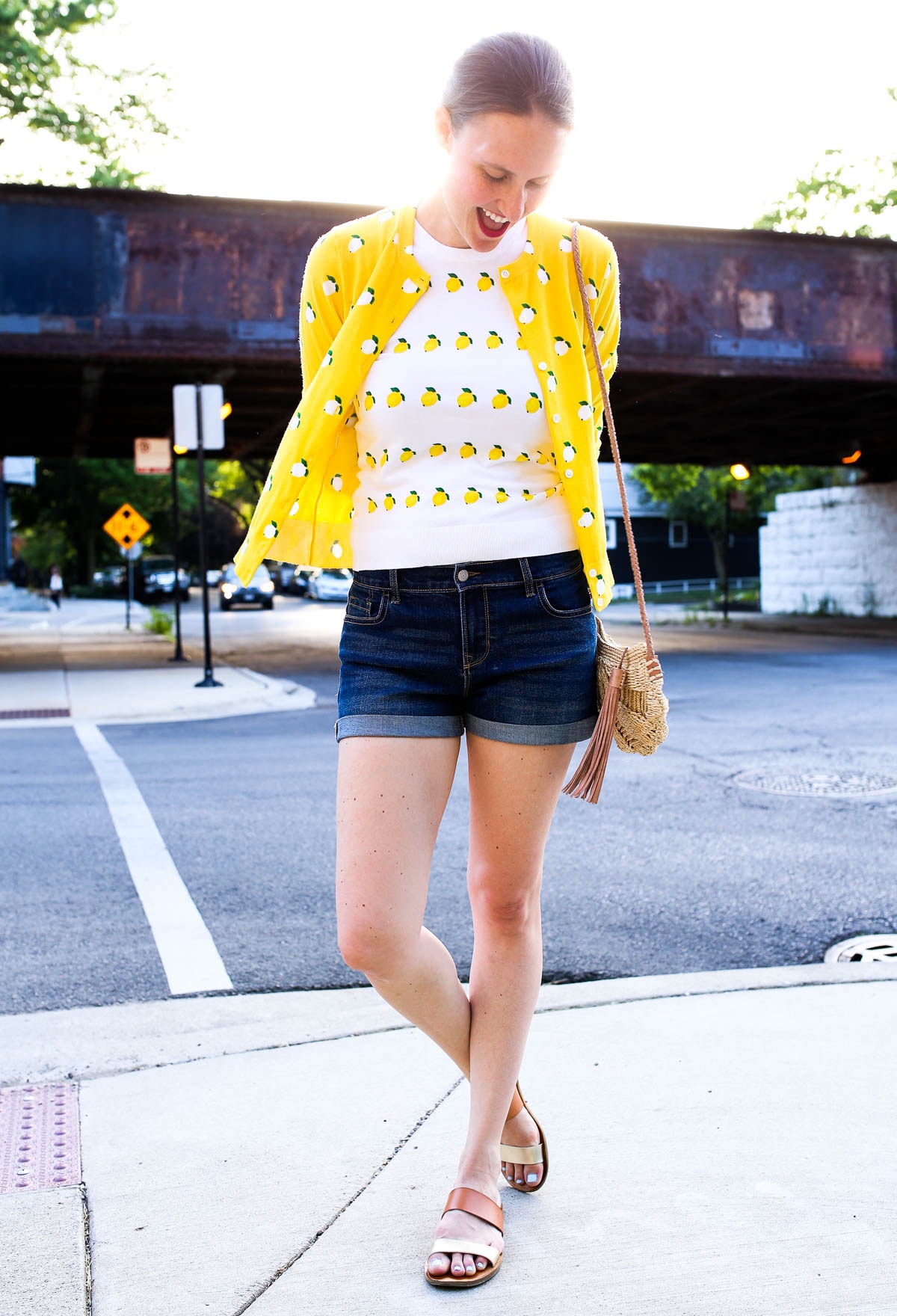 Heyyy-o, Vitamin D! Great to feel ya lately.
It's amazing what the sunshine can do. For photos, and for the soul. We shot these in the golden hour and I was so happy with how they turned out. They perfectly show how I feel about this summer: bright, cheerful, and energetic.
We've got lots planned, starting with this weekend, and I have no doubt that it'll be a huge whirlwind for the next few months. Here's what's on the docket for us this summer.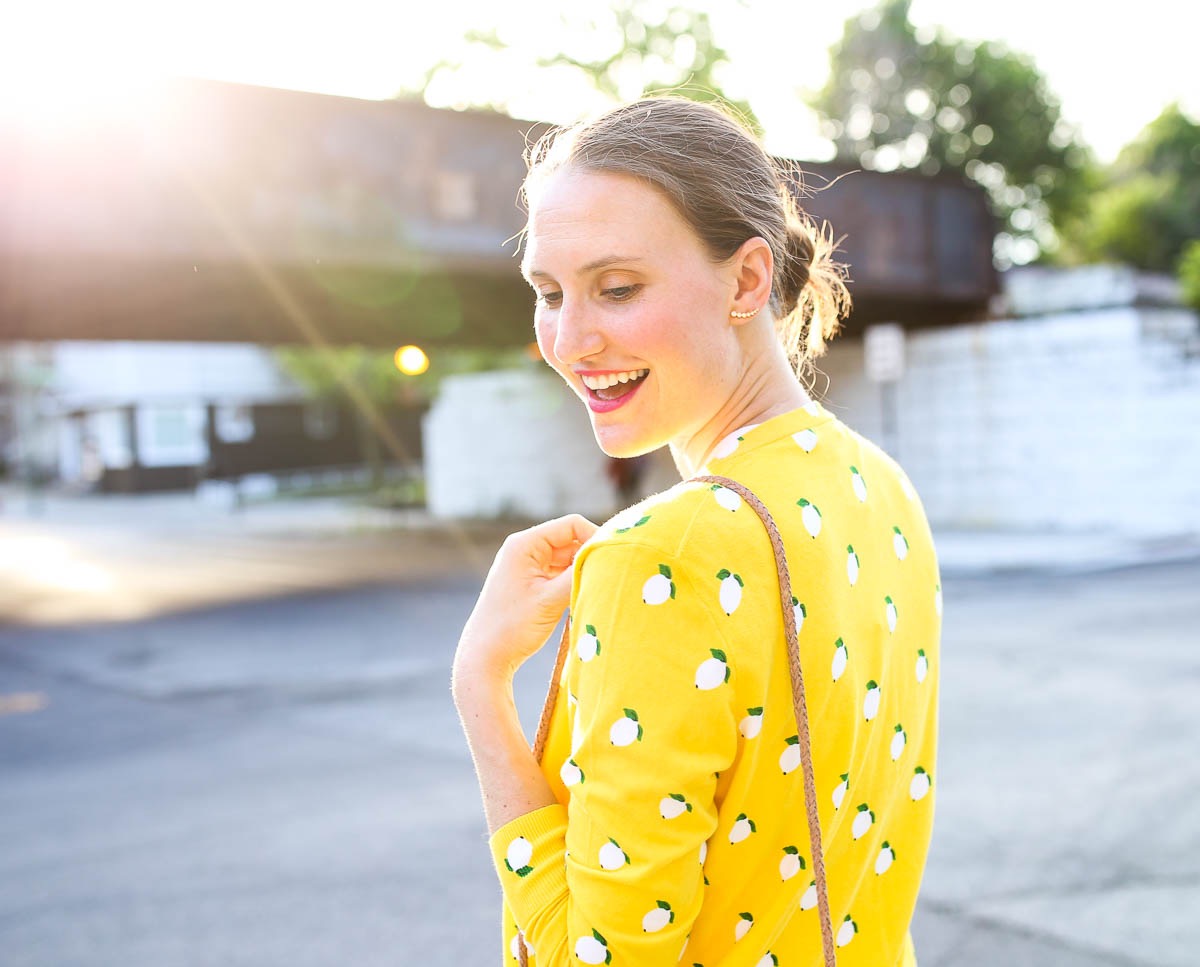 Las Vegas + Zion National Park + Salt Lake City – Tomorrow we leave for a week and a half adventure starting in Las Vegas. We're going to be spending a few days hanging by the pool and enjoying the scene, and may even take a day trip to the Grand Canyon. From there, we will be renting a car and driving to Zion National Park, where I'm a matron of honor in my cousins wedding! We have lots of wedding festivities planned, of course, and also are planning on going hiking and canyoneering. We're closing the trip with a few days in Salt Lake City. It's our first trip with both girls, so it'll all no doubt be very interesting in terms of travel logistics. Wish us luck!
Doug's Family Lake House – For the week of the 4th, we'll be heading to Michigan to spend the holiday with Doug's family at their lake house. A highlight of our plans is Josephine's baptism. Like Grace, we're having Doug's dad lead the ceremony, right on the water. It's such a special family tradition; all the grandkids on that side have been baptized there!
Lake Michigan – Every year, my mom's side of the family rents a house on Lake Michigan. Straight from Doug's family lake house, we'll be headed to the sandy shores of the western side of the state to relax and lay in the sunshine.
Weddings, weddings, and more weddings – We've got 7 of them, and most are in Michigan. (I know, I know – shocker!) Love is in the air!
Potentially…Italy! I may jump on the opportunity to be my mom's plus one in a wedding she's going to. It'd be a quick trip – just 4 days – but I'm hoping we can make it work! It's on the coast of Italy and I'm dying to go back!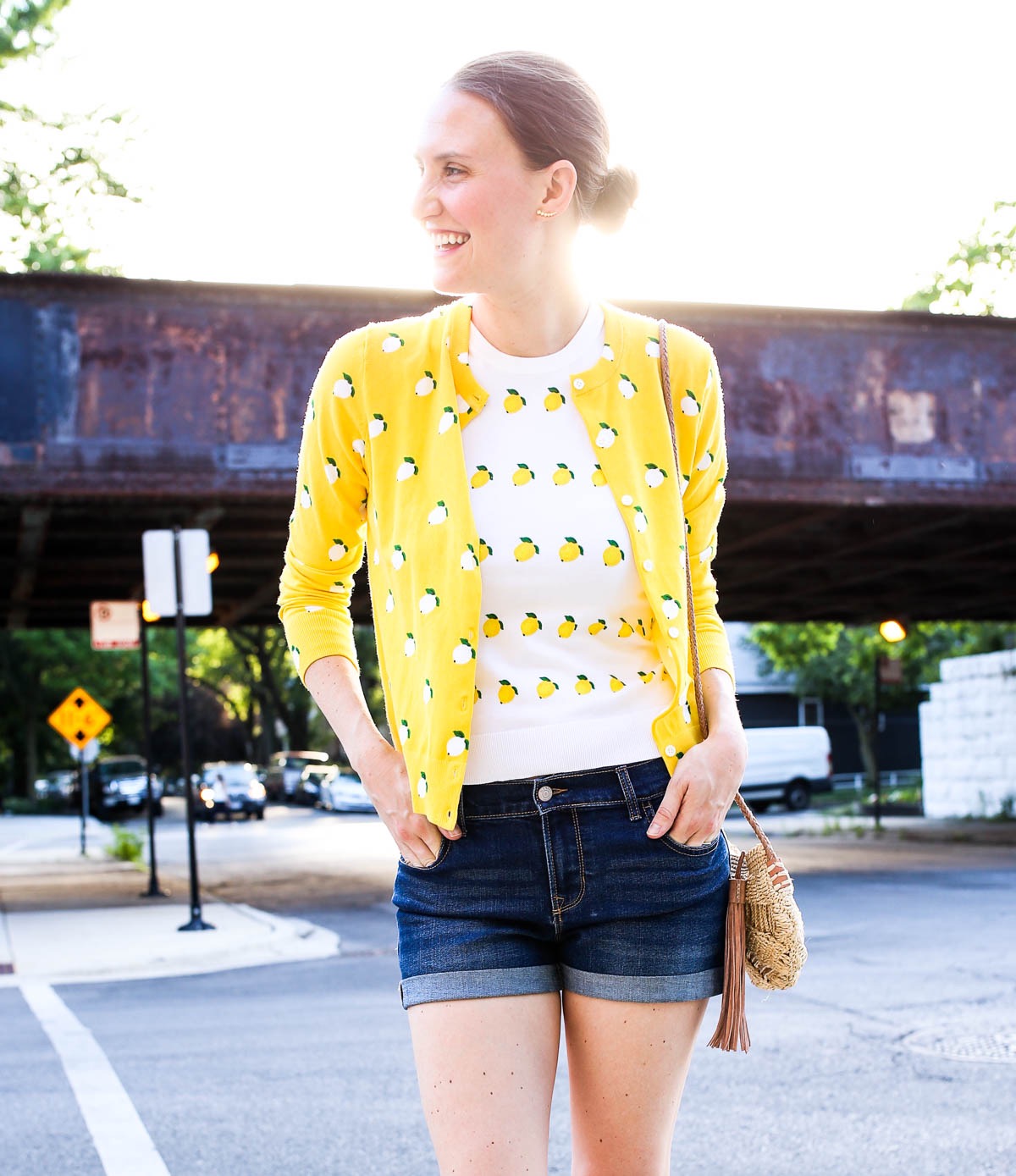 Before all these plans kick off, I'm embracing the sunny rays as much as possible. How adorable is this lemon shell and matching cardigan?! It's so bright and cheerful, and all around perfect for summer months.
:: Shop The Look ::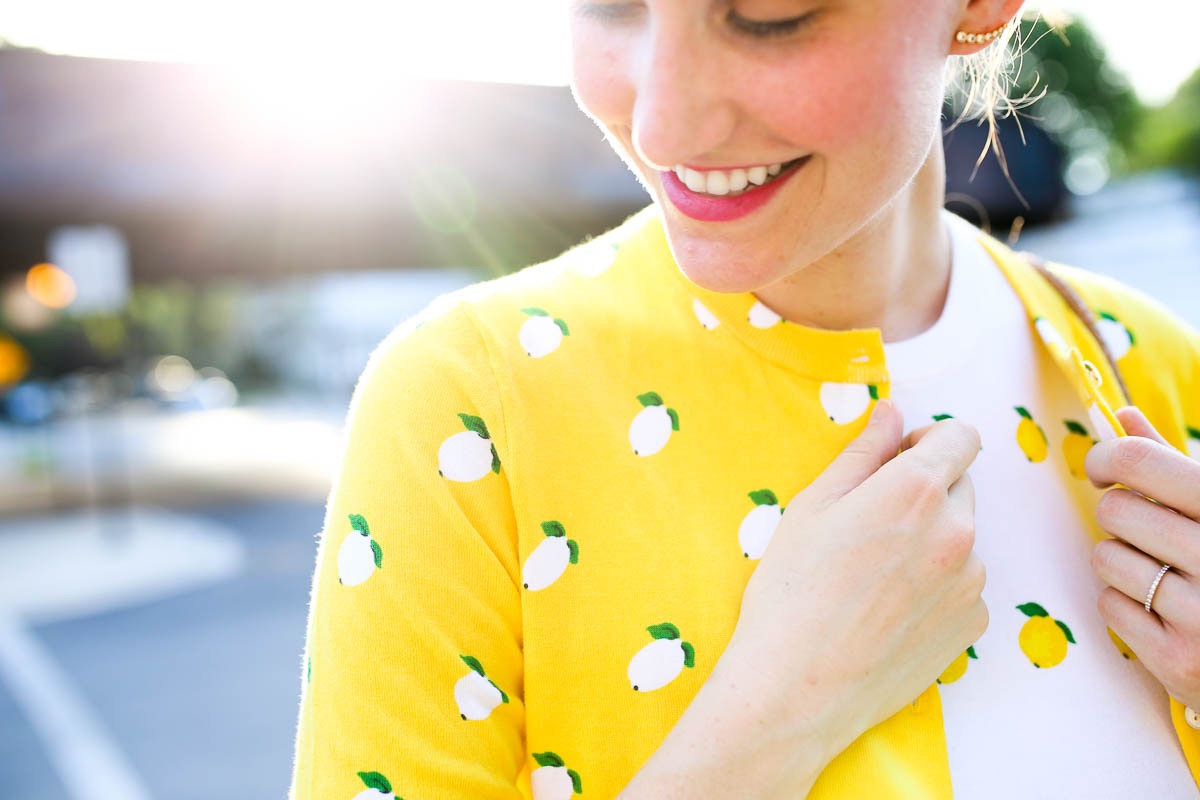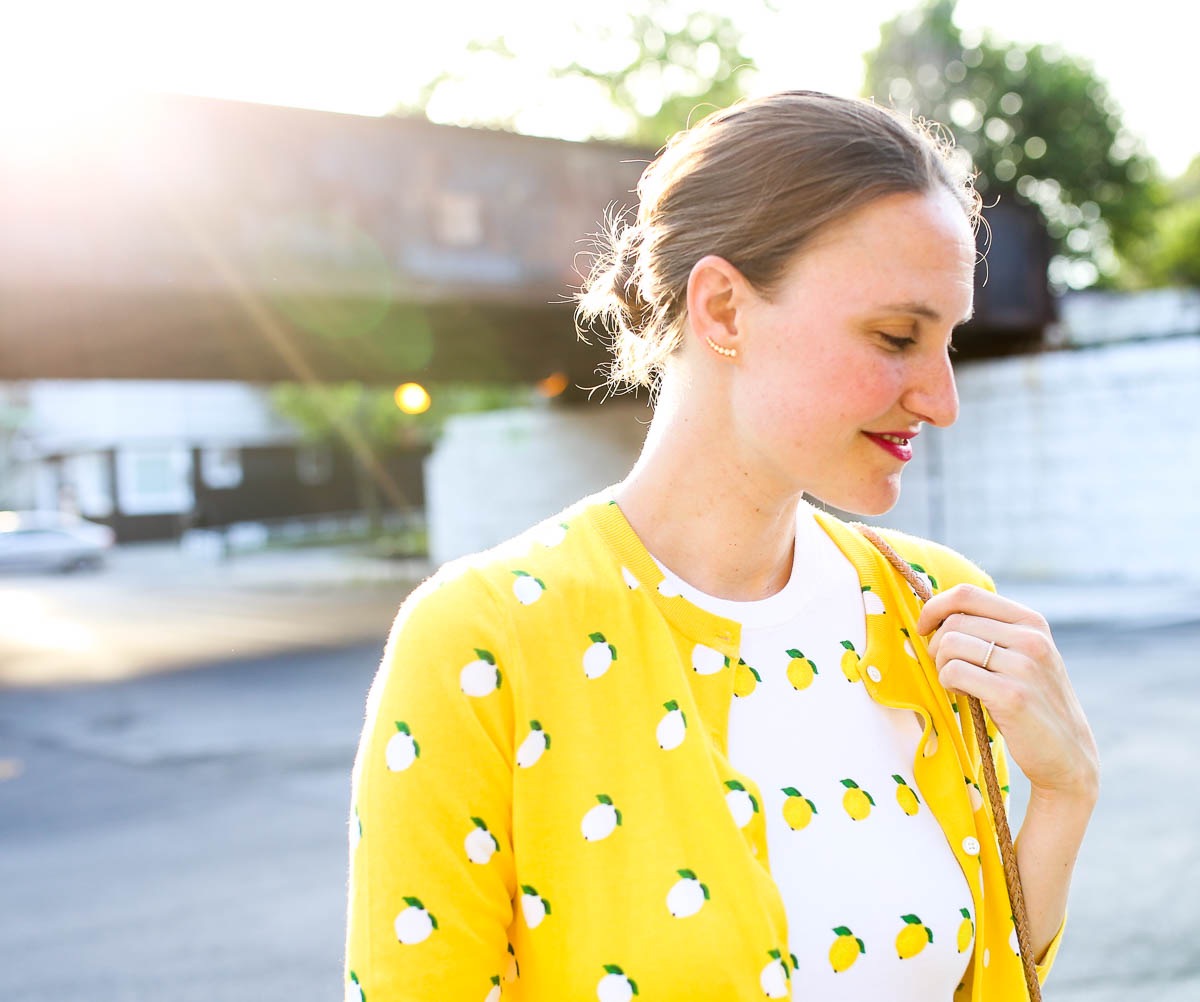 What are your summer travel plans? Do tell!