Hey again, Monday. You always come too soon. Although, today's variation from the norm made for an interesting twist on our normal weekly routine. I'm off to San Francisco for a few days for work, so Doug and Gracie are holding down the fort together. Our team is visiting the Google headquarters, and I'm irrationally excited about it on behalf of my inner nerd loving the internet giant. We have a few dinners planned in downtown, so I'm also looking forward to checking out the food scene. While I doubt we'll have extra time to explore the city (in today and out Wednesday), if you have any suggestions for a must-do in the case we have a few hours to explore, I'm all ears! 
While traveling is one of the great loves of my life and I adore mini adventures like this, even leaving for a few days is bittersweet when you have a family. Goodbyes are really hard, and hellos back home don't come soon enough. As I hurried out the door to catch my plane this morning, I had the sweetest departure complete with a big family hug, sweet kisses and Gracie waving "Bye bye" at the door with her blankie in hand. It was all I could do to hop into the Uber and wave "Bye" back. 
On the upside though, how great is it that the two of them will have bonding time? I'm a huge believer in one on one time, so that's my justification that a few days of being gone isn't so bad after all. Plus, we had the best weekend as a family, and spent lots of time just relaxing. Besides a few errands, our biggest outing together was visiting the Lincoln Park Conservatory on Sunday. And, Gracie and Dougy were champs and helped me to shoot these images with our new Canon 6D camera, which came in on Friday and I am seriously, seriously excited about!
Here, I'm wearing the most darling sequin embroidery sweater; I love the delicate, feminine pattern and blue hue. It makes for a perfect winter and spring addition! It's non-maternity but still works for a growing belly, so that's a huge win, too. I love looks that are intentionally relaxed, they're sliming and perfect for dressing up or down. On this day, I paired my sweater with a camel trench (Similar here & here, and this option is 50% off right now), white jeans (non-maternity option here), Free People booties (SERIOUSLY obsessed with these – they're so comfortable and go with everything), and crossbody fringe bag (Mine is old but this option is even cuter!)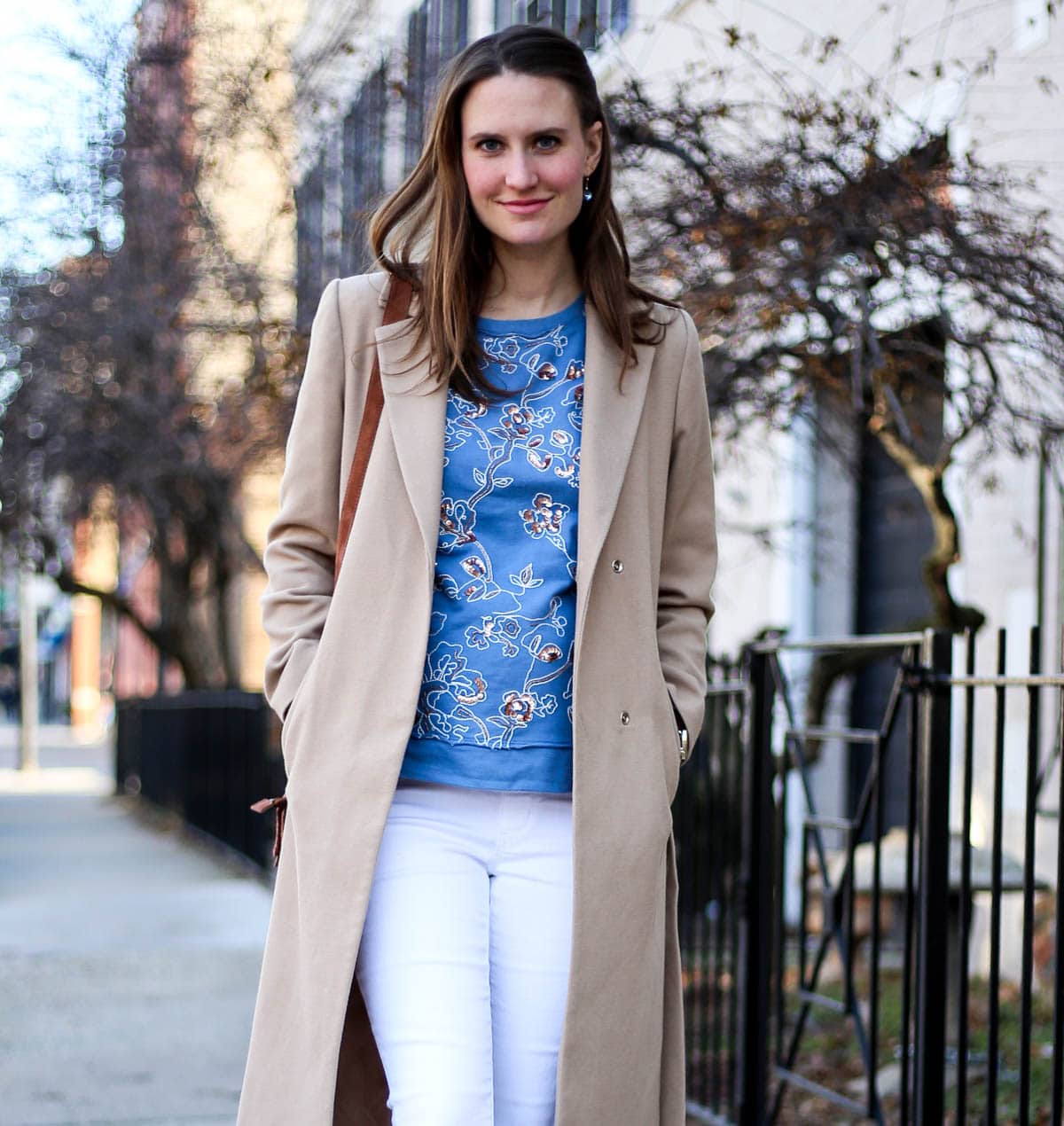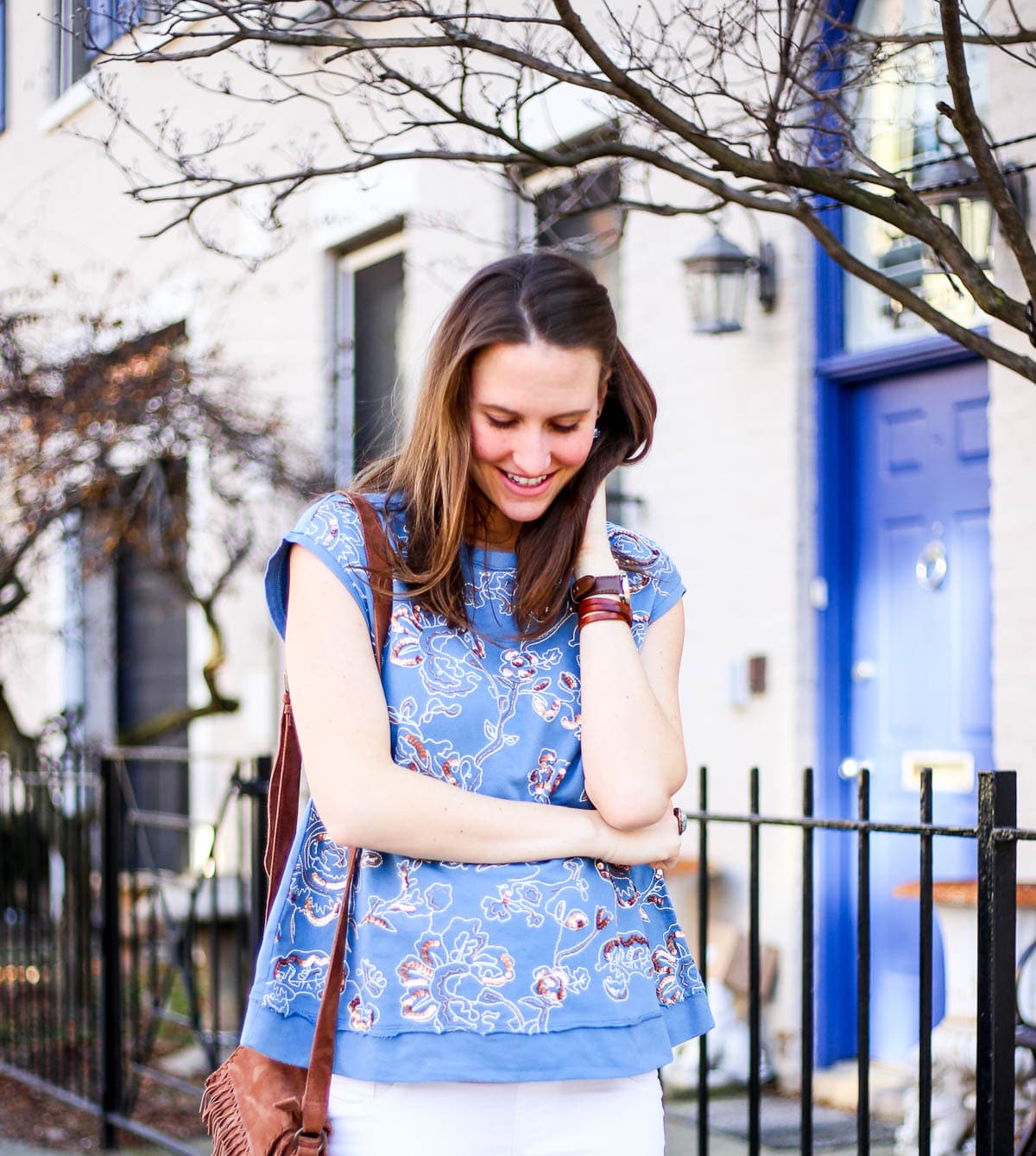 Cheers to the start of a wonderful week! Be sure to follow along on Instagram, where I'll be sharing snippets from my San Francisco journey.
PS – Reflecting on the cycle of creativity + An easy way to spruce up dresses.