Last April, my girlfriends and I embarked on a vacation of a lifetime to Nicaragua. We had planned on doing a big trip the year we turned 30 for years – we're talking since our college days – and finally that time had arrived.
Nicaragua was somewhere we'd all never been and wanted to explore since we'd heard amazing things about it. We'd heard it was "less touristy" than Costa Rica, affordable, and absolutely gorgeous. So, we set out to explore the country with just the girls, to celebrate life, friendship and new adventures as we rang in our milestone birthday!
Side note: Before you raise your eyebrows and wonder if it was safe, the answer is yes! Nicaragua is actually known for being the safest country in Central America and I can personally attest to the fact that we never felt in danger.
It's been a minute, so in lieu of a detailed trip itinerary, I'm going to list bulleted highlights. This post is focused on the hub of our trip, San Juan Del Sur, which is where we stayed and spent the most time. We also got to see the Isla de Ometepe, Granada, and the Masaya region, in which highlights will come in a separate post!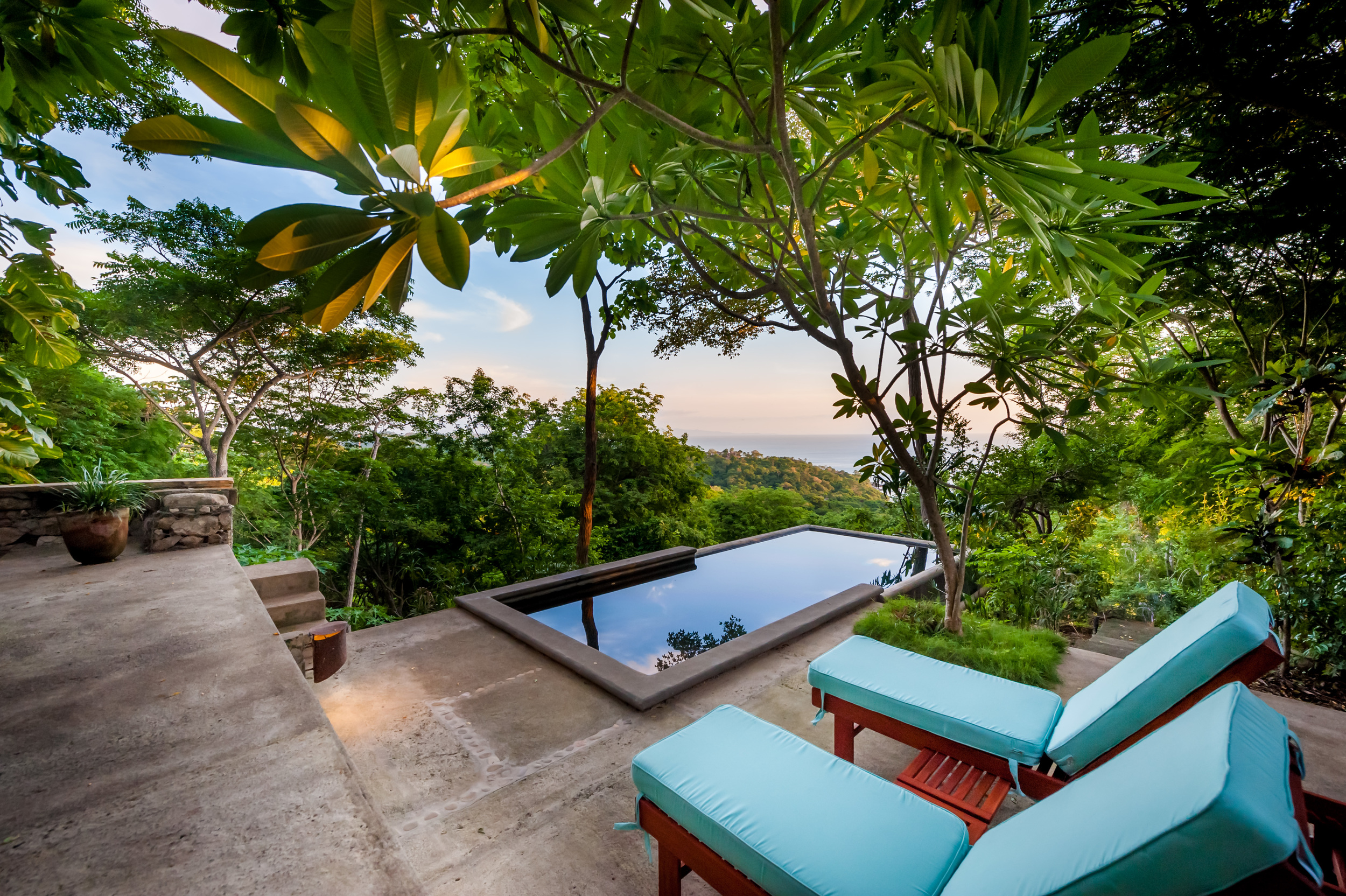 Photos via Casa Tranquila website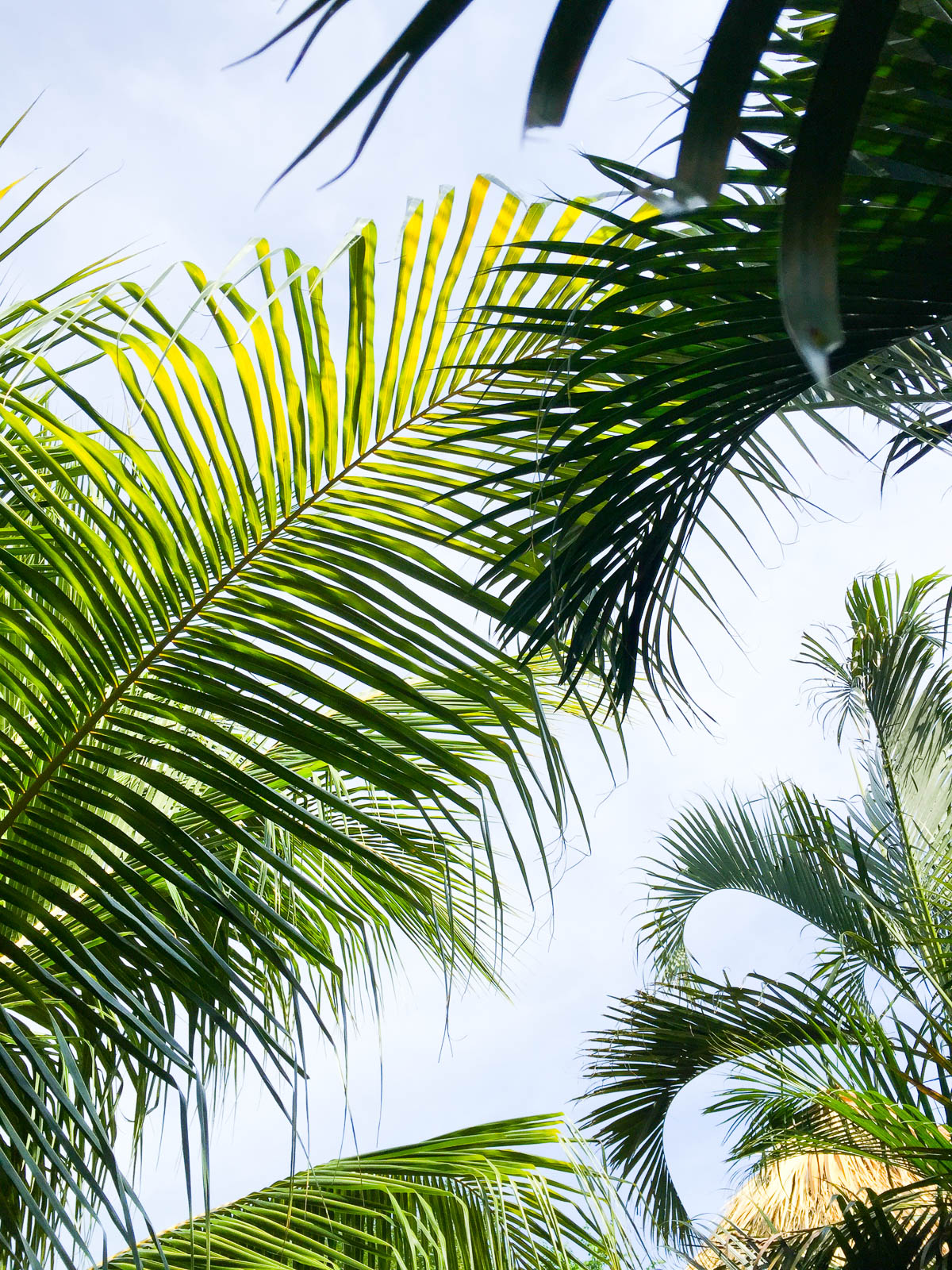 Where we stayed – San Juan Del Sur
San Juan Del Sur is a small town that's about a 2.5 hour drive outside of Managua, which is the capital. It's, in a word, perfectly coastal. We're talking colorful buildings, cute little restaurants and bars, and ocean views. It was the ideal place to stay to get a feel for Nicaraguan culture, taste authentic food, and beach hop.

Important: Getting to San Juan Del Sur was very tricky as many roads are unlabeled and hard to navigate. I was happy with our route of getting there: Paying for a driver to and from San Juan Del Sur, and renting a car while there.

We stayed at Casa Tranquila, Balcones de Majagual, which was just…unreal. There aren't standard walls, just screens, separating you from the outdoors. We fell asleep to the noises of the forest and woke up to monkeys howling, swinging from the trees just outside our doors. It was truly amazing. And, hate to bring up money but it's something that is just too good not to share: I kid you not, it was only $350/night. Split that between 4 girls and you've got yourself a DEAL. It should also be mentioned that 4 people was conservative – You could easily sleep 6 – 8 people at this place!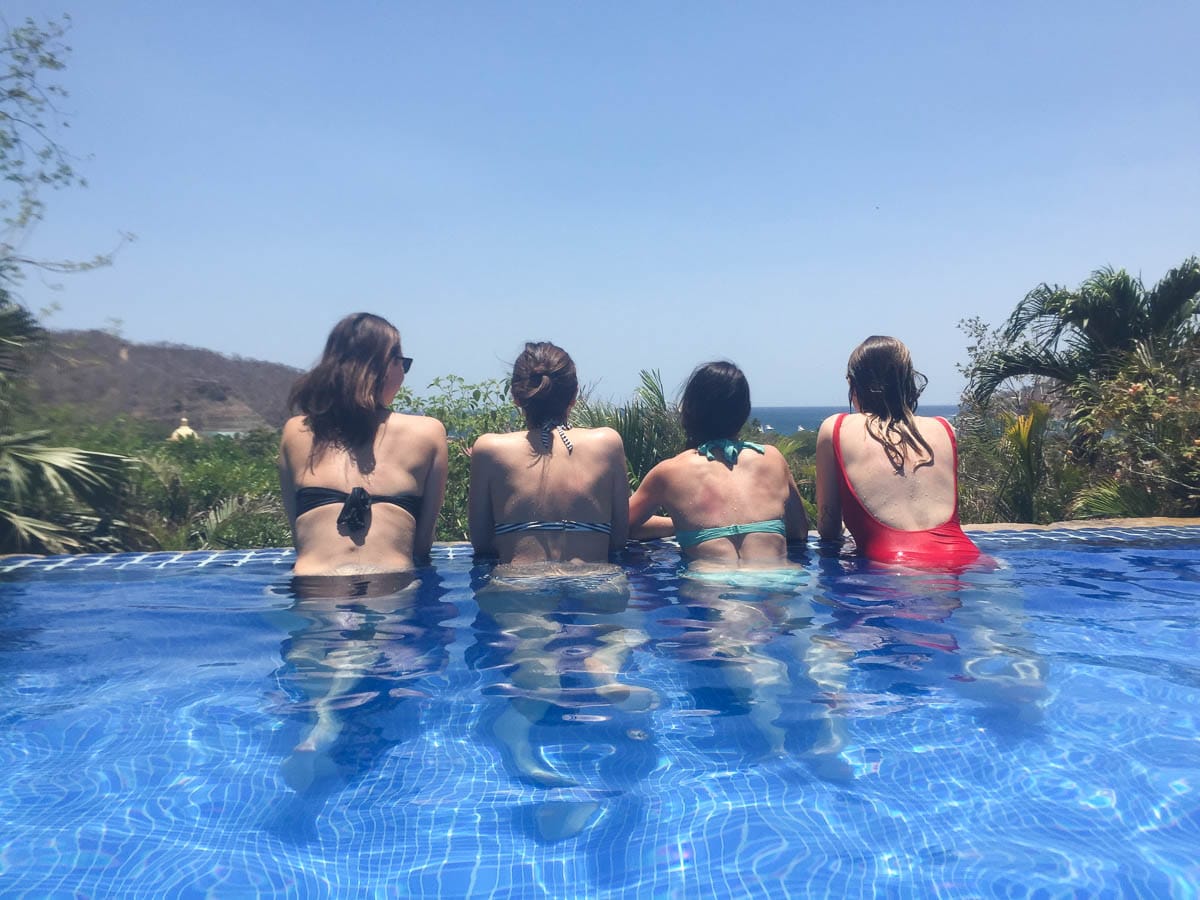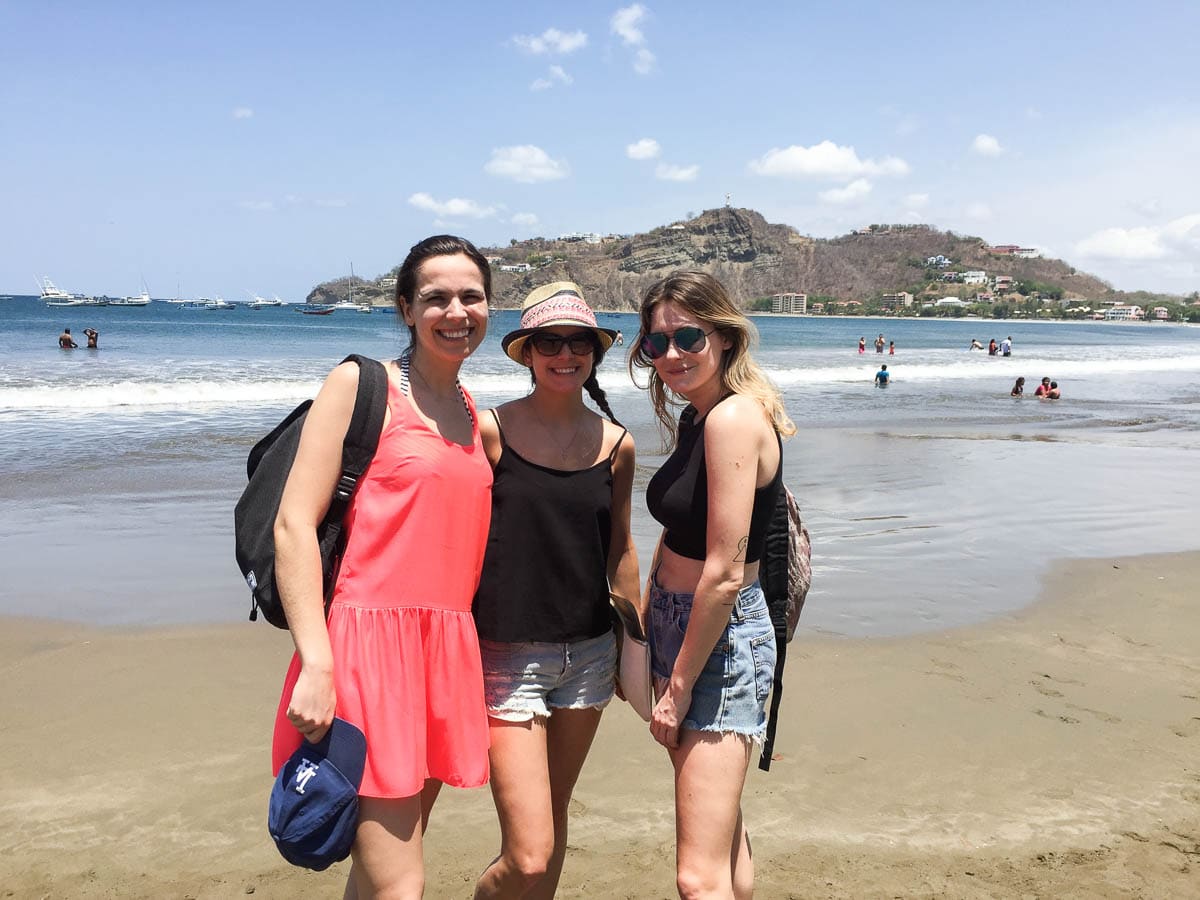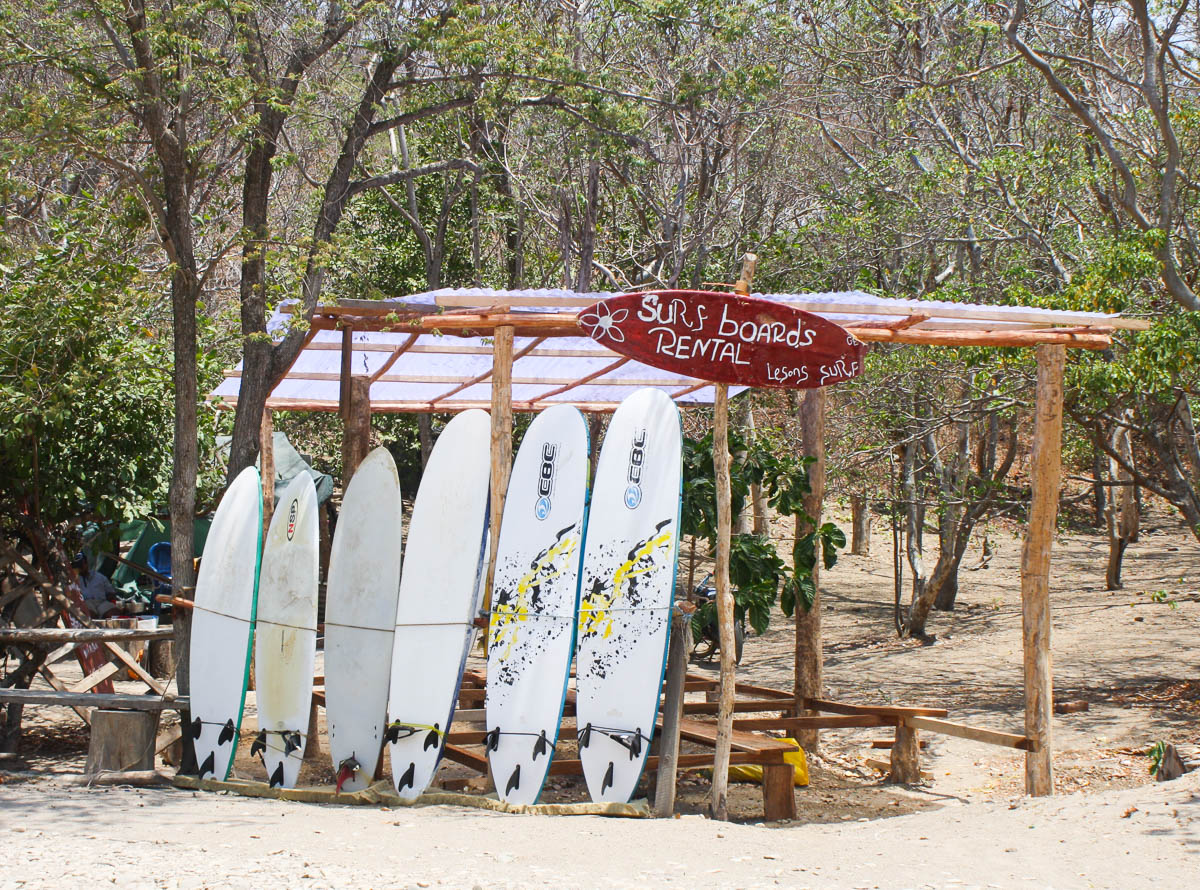 What We Did Around Town:
Beaches, beaches and more beaches! There are hidden ones filled with local surfers literally around every corner. They are stunning – some more remote feeling than others – but all paired with deep blue water, sunny days and bright white sand. Our favorite thing to do was to explore them, and we spent entire days beach hopping. My best recommendation is to ask the locals where their favorites are, and follow their lead on what areas to check out. We had to maneuver through rustic pathways but were so happy at the mini oasis that we found every time, all based off recommendations from those who know the town and coastline best.
Of course, with the beaches came surfing. We took lessons and I'm happy to report were successful in standing up on our boards! Now, how long we stood up was another story…the waves were pretty intense so riding them was harder than expected! I can see why so many surfers love it there, though.
Drank lots of mixed drinks and the national beer Tona, which was a light option similar to Corona.
Ate at authentic Nicaraguan places. There was a place that was in between the drive from where we stayed to town that we loved. Again, my best recommendation is to ask the locals!
Places of note: El Gato Negro was an adorable coffee shop, and Pelican Eyes was the best place to spend an afternoon as it has a hill-top pool overlooking the entire town.
Best Activity Besides Surfing & Beach Hopping:
One day, we went on a day-long catamaran &sailboat tour that cruised the coastline. I highly recommend doing this as it was a great way to see San Juan Del Sur from a different perspective: In the heart of the water. We relaxed, explored remote beaches that we otherwise wouldn't have been able to get to, and cruised for hours. There's nothing like a Nicaraguan sunset from the boat, I assure you!
If you're interested in reading more about Nicaragua, be sure to swing by this post, where I've highlighted our time on the Isla de Ometepe, Granada, and the Masaya region!
PS – Here's the post where I checked in while in Nicaragua. Plus, 5 Reasons Why Every Woman Needs Girls' Weekends + my trip recap of Old San Juan, Puerto Rico.