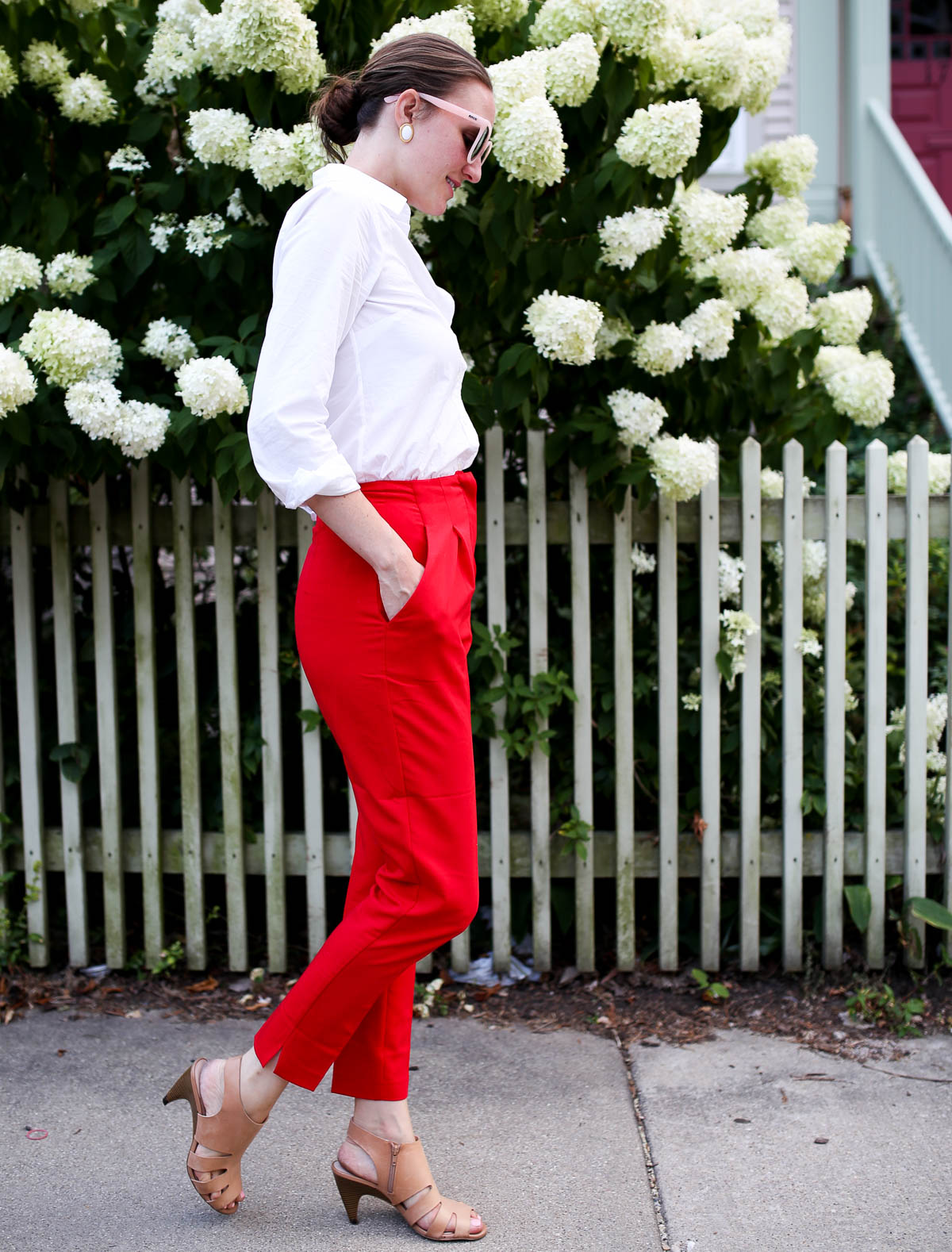 Pants: Mix & Match Highwaist Cigarette Pants. I also love these Kate Spade options – the bow front is amazing – and these cropped options. These highwaist options are also really cool!  Top: J.Crew "Perfect Shirt". Currently on sale! Love this short-sleeved option, too. Heels: Past season, but these heels are perfection. Sunglasses: Quay blush sunnies, no longer available. These and these are similar! Bracelet: Gorjana power stone in black.
—
Bright red, high waist, tapered pant legs. These cigarette pants are so much fun, and the only type of smoking I can get behind. I felt a little 80's in them, and a bit corporate, but in all the right ways. The type of eclectic, magnetic 80's that made the decade vibrant, and the type of corporate where you're excited to dress up a little.
I'm a firm believer that a little color in your wardrobe is good for the soul, so these pants were right up my alley. They're only $45, too, so I don't feel bad that they're the type that I'll likely only wear once in a while. They're memorable, after all. Can't repeat them too often. 😉
But what I can repeat? This white button up. You've seen it here before; I wear it almost every week. It really does go with anything — jeans, skirts, shorts — and brings just the right amount of grounding to a loud color.
It's days like this where I'm happy to head to work. Gotta fill those halls with a little fun, eh?
Psst — Be sure to scroll all the way to the bottom of this post. I've got a great giveaway for you!
:: Shop The Look ::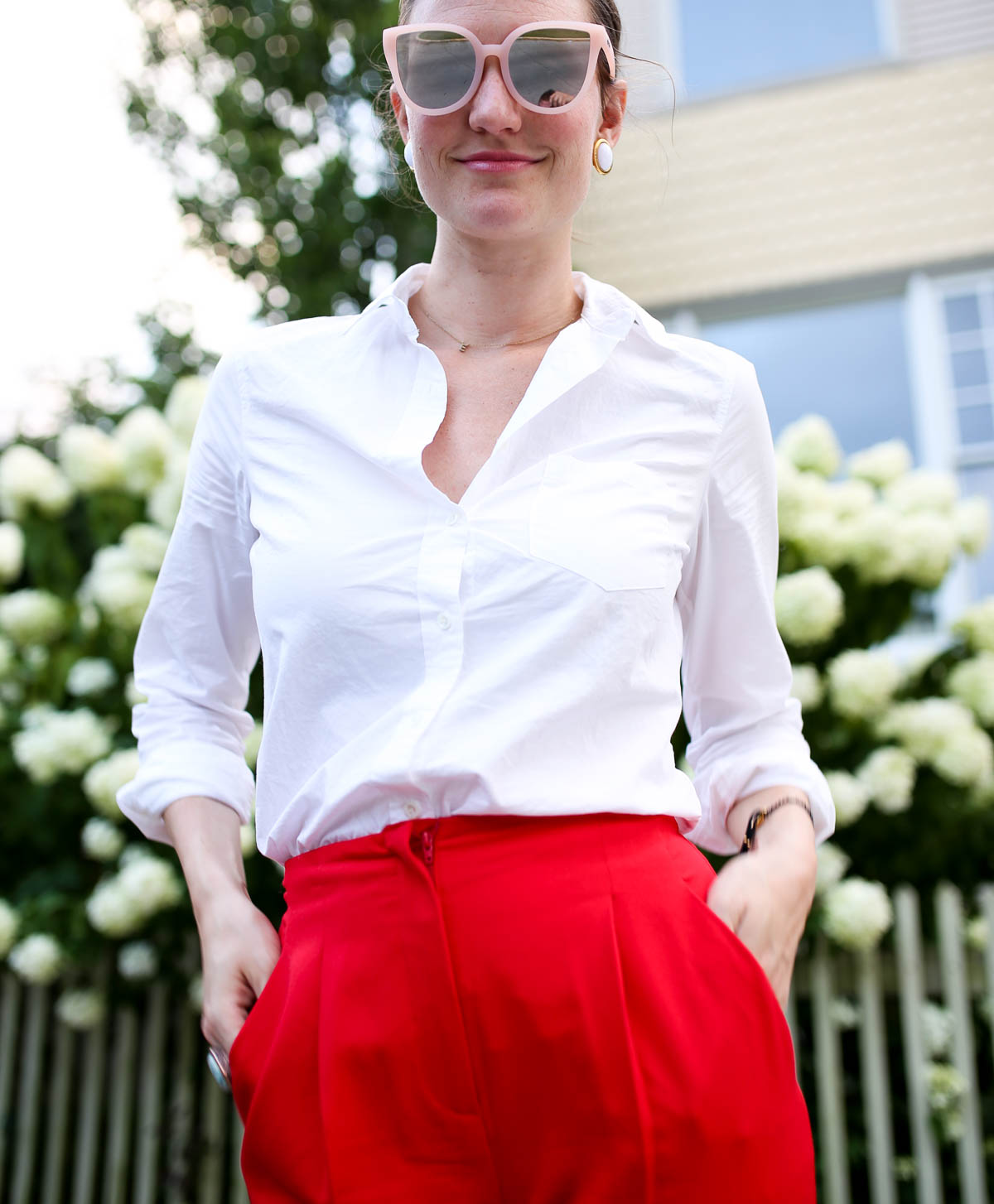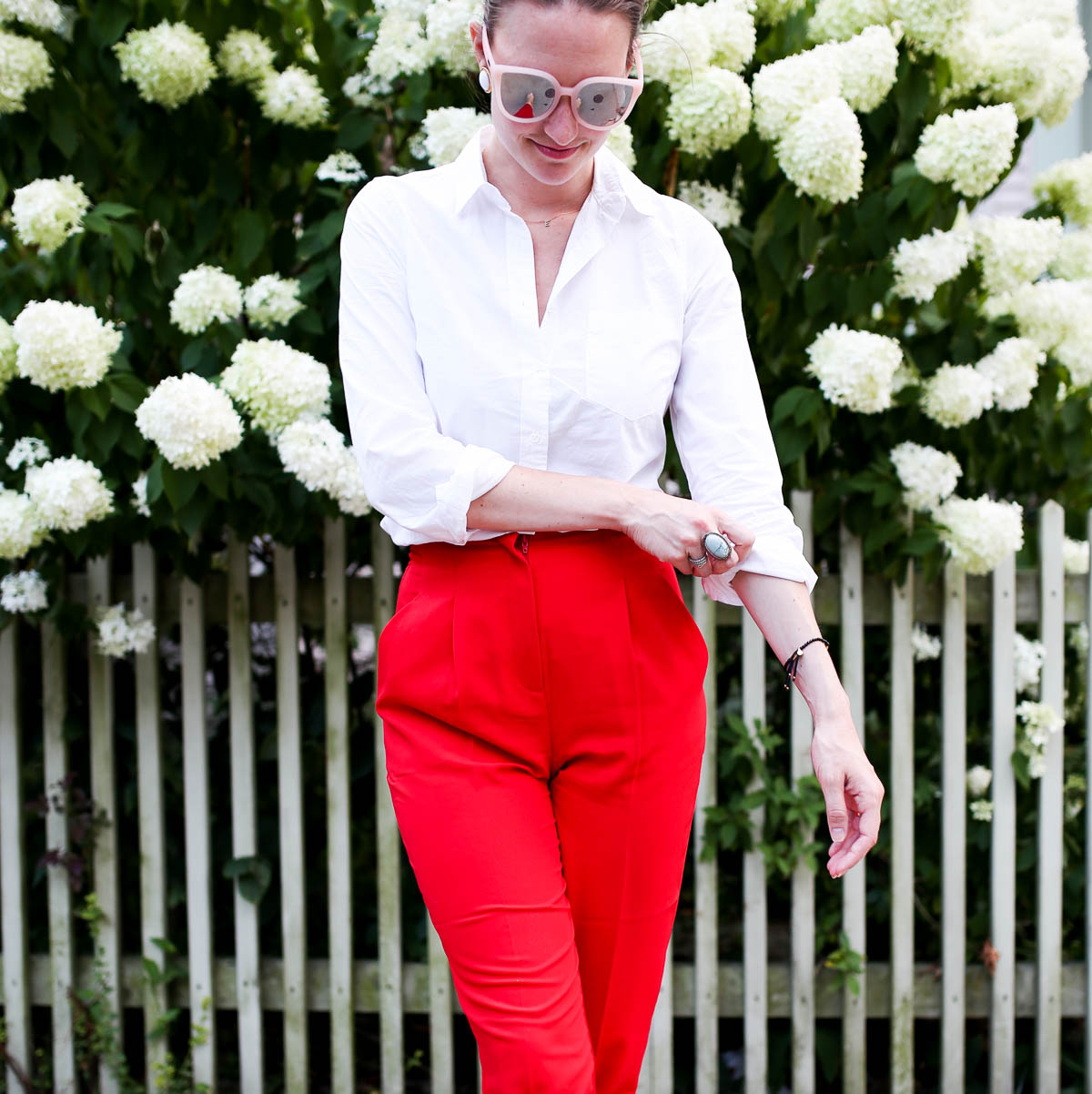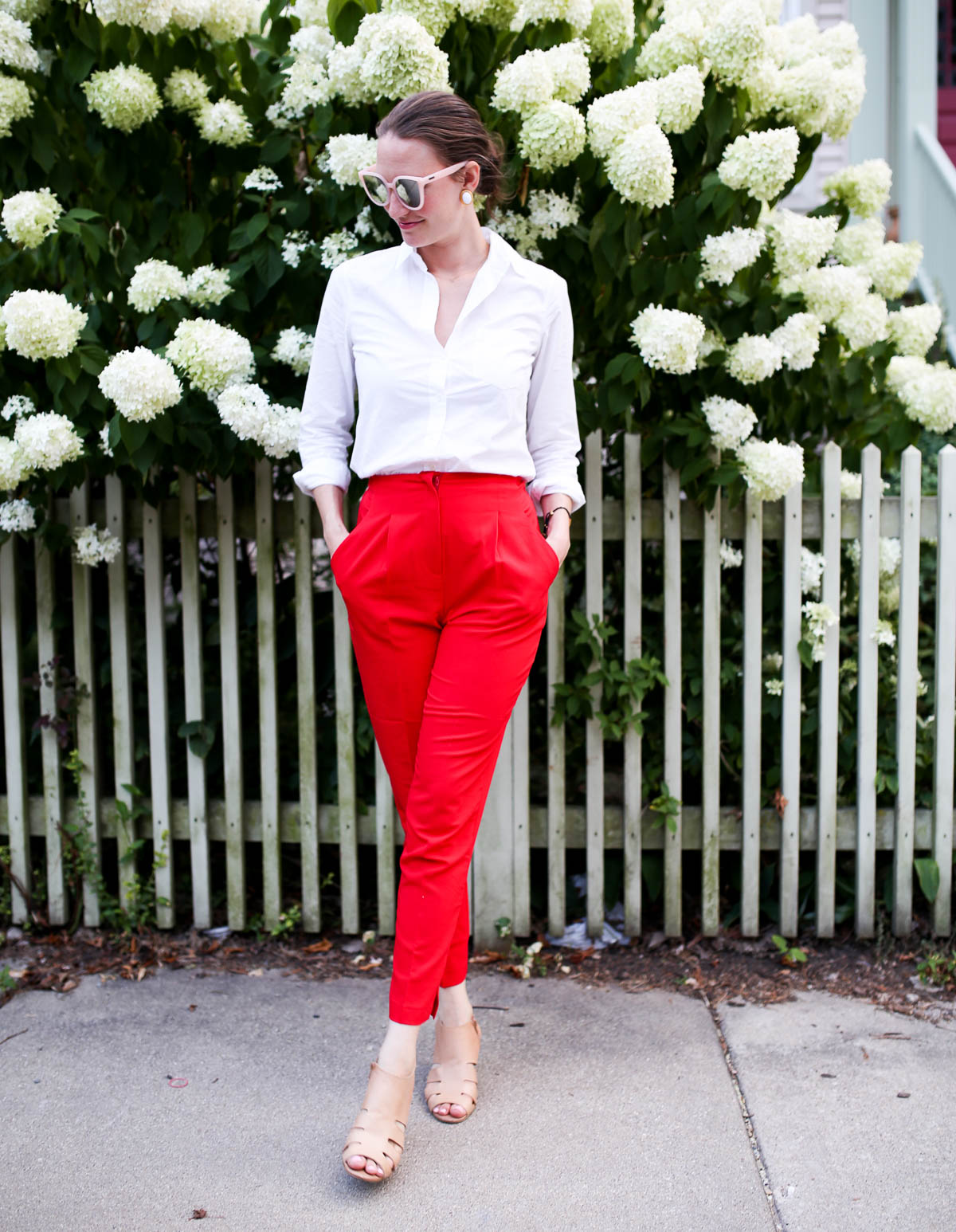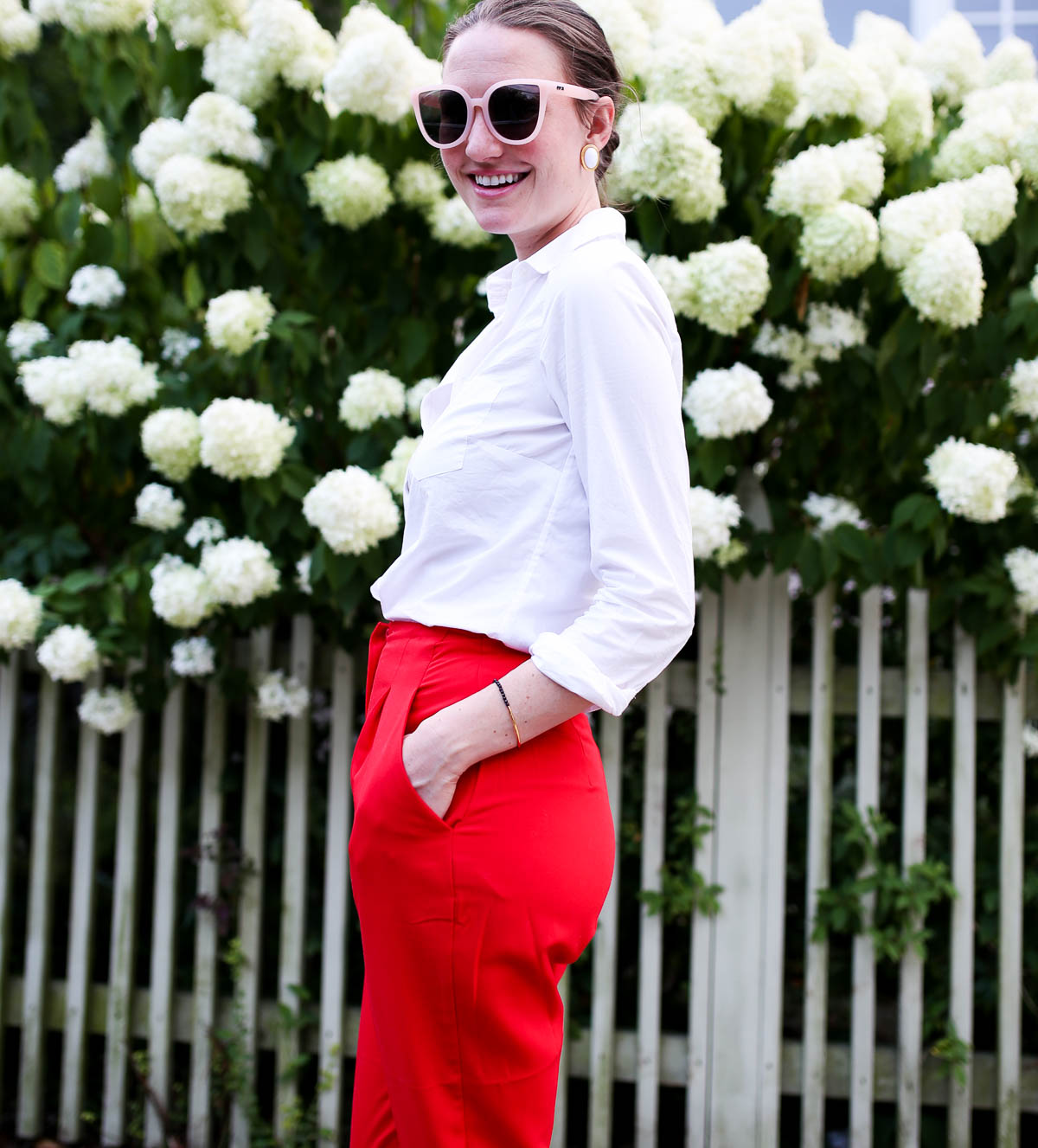 Want a Tory Burch purse, Apple watch, and Kate Spade sunnies? I've partnered with some fellow bloggers to treat our readers. Enter by following the prompts below – good luck!