Now that my belly is at the can't-hug-someone-without-bending-forward phase, I get lots of questions. "How do you feel?" (A little tired, but mainly I feel great!) "Do you know the name yet?" (We have a few favorites but haven't decided on anything.) "Can I touch your belly?" (Yes, hopefully you can catch her kicking!) "Are you going to get a push present?" (Um…I have NO idea!?)
A push present. If I'm being honest, prior to getting pregnant, I'd never thought of it. A present for having a baby seemed a bit odd to me. After all, isn't the baby the present?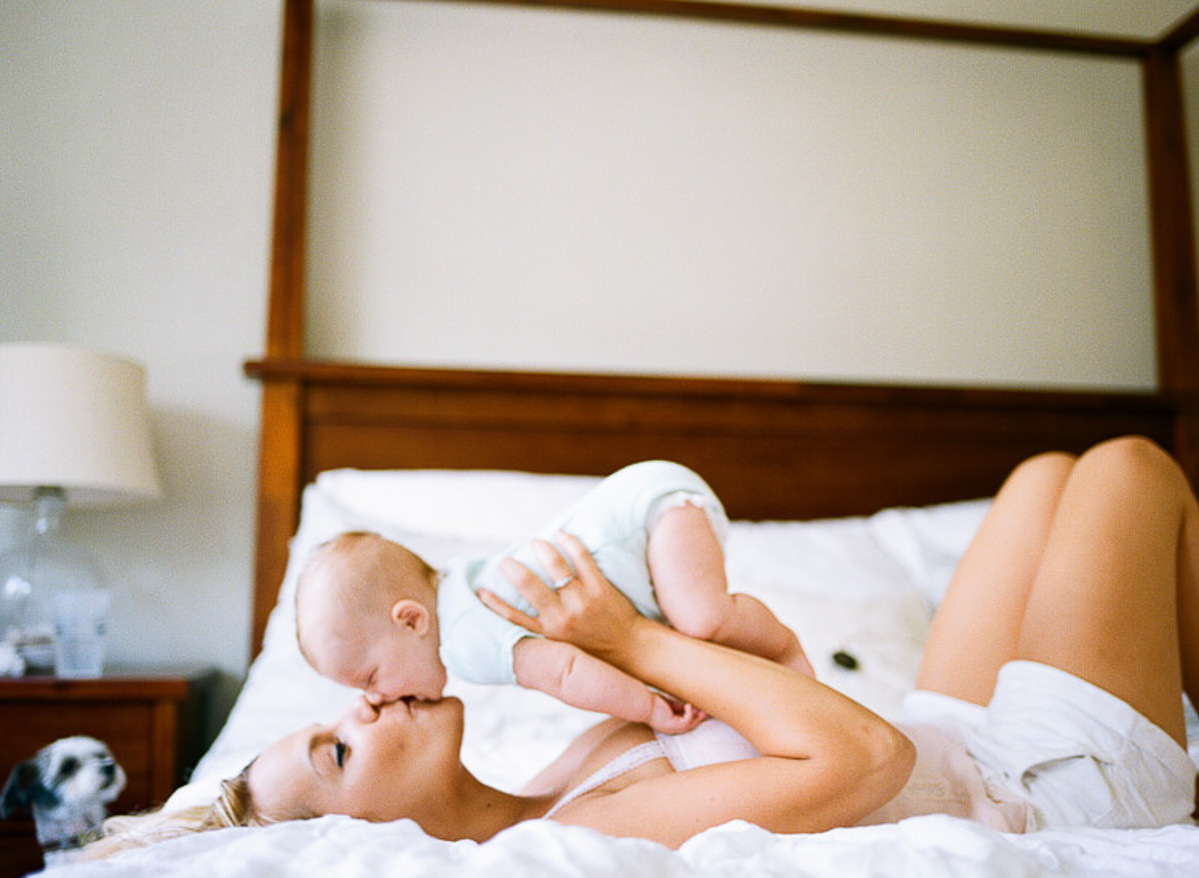 But now, after nearly 34 weeks of pregnancy, I get it.  This whole having a baby business is serious stuff. It's emotional, stressful and exciting all at once, and when you add in all the physical things your body goes through, it's no wonder that getting a reward gift for a job well done has become a modern-day tradition.
This post is just as much for the men as it is for the women.
With all the hoopla and chatter, it seems the question has become less about if and more about what to give as a present. Which is a hard thing to determine, really. Between all the things you need for the house, nursery and life with a baby, you now need to think about this, too? Guys, I feel for you. It can be difficult to know where to go with this somewhat-new phenomenon, and so I've broken down 4 keys areas that would be great options for a new mother.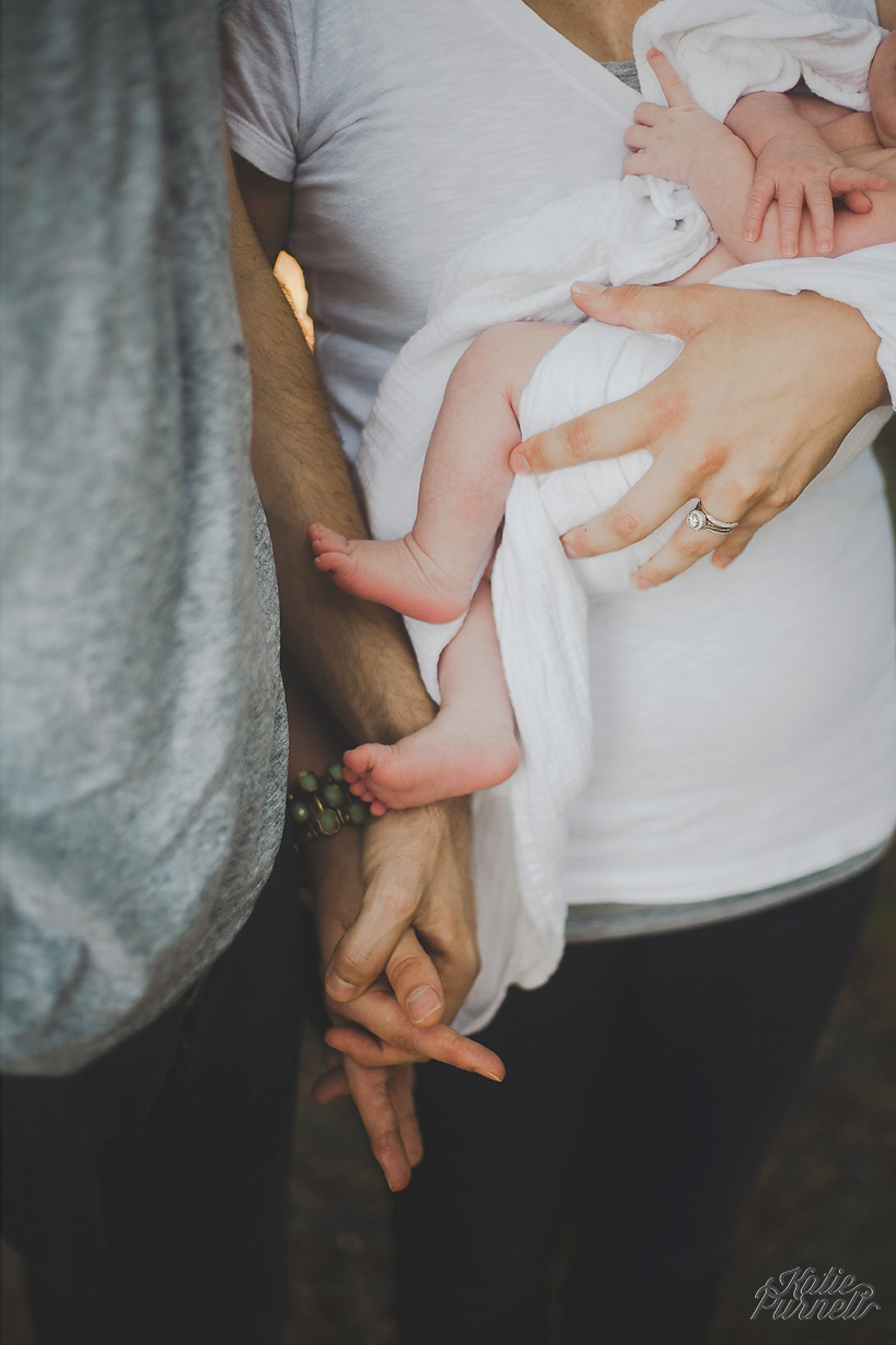 1. Bling Bling
This is the most common route to go, and for good reason. Jewelry is sentimental, thoughtful, and personal, making it the present of choice for any major event in life.
Some of the best push presents I've seen are stackable additions to wedding rings. An eternity band, like these options from Anjolee, are perfect for this purpose. Diamonds are forever, of course, but your present doesn't have to be a diamond to be special. Think about what would make this ring unique to your significant other or to your newborn's delivery, such as their birthstone. Speaking of birthstones, a gorgeous gemstone bracelet or necklace would work well in place of a ring also!
2. Destination: Somewhere Relaxing
If your significant other is anything like me, she'd rather have experiences than things. In this case, a mini getaway is the perfect present option.
Of course, now that you have a newborn to take care of, this can be difficult. But why not make it a family affair? Research places that are within a short(ish) driving distance and embark on a mini adventure with your new and growing family. If a break without the little one is needed, perhaps you wait to give your present until 6 months down the road, when a weekend away is a little more realistic.
3. Just The Two Of Us
One of the most common pieces of advice that I get from people is to make sure that time with your significant other is prioritized after you have a kid. It can be so easy to get caught up in bundles of newborn love that you forget that the person who helped you create this joy needs love too!
As your present, a perfectly feasible option is to surprise your new-mama with a night off and head out on the town. (Your baby will be okay with grandma. Really!) Grab a really nice bottle of wine and go to a restaurant you've both been wanting to try for ages. Go out of your price range, even. Wine, dine, enjoy every bite, and just spend a night together.
4. Pamper A Little
After all the physical craziness she's just been through, your lady deserves a whole lot of pampering! Treat her to a massage, facial, haircut and/or getting her nails done. Perhaps even organize a little surprise outing with her best girlfriends so that she has company while being treated. She'll come back refreshed, happy and feeling confident, which are all things that a new mom should be.
Any other suggestions for push presents? Leave your suggestions in the comments below!