There are dresses, and then there are dresses. You know exactly what I'm talking about. The ones where you put them on and immediately think, "You and I need to be together." It's a love-love relationship, you see.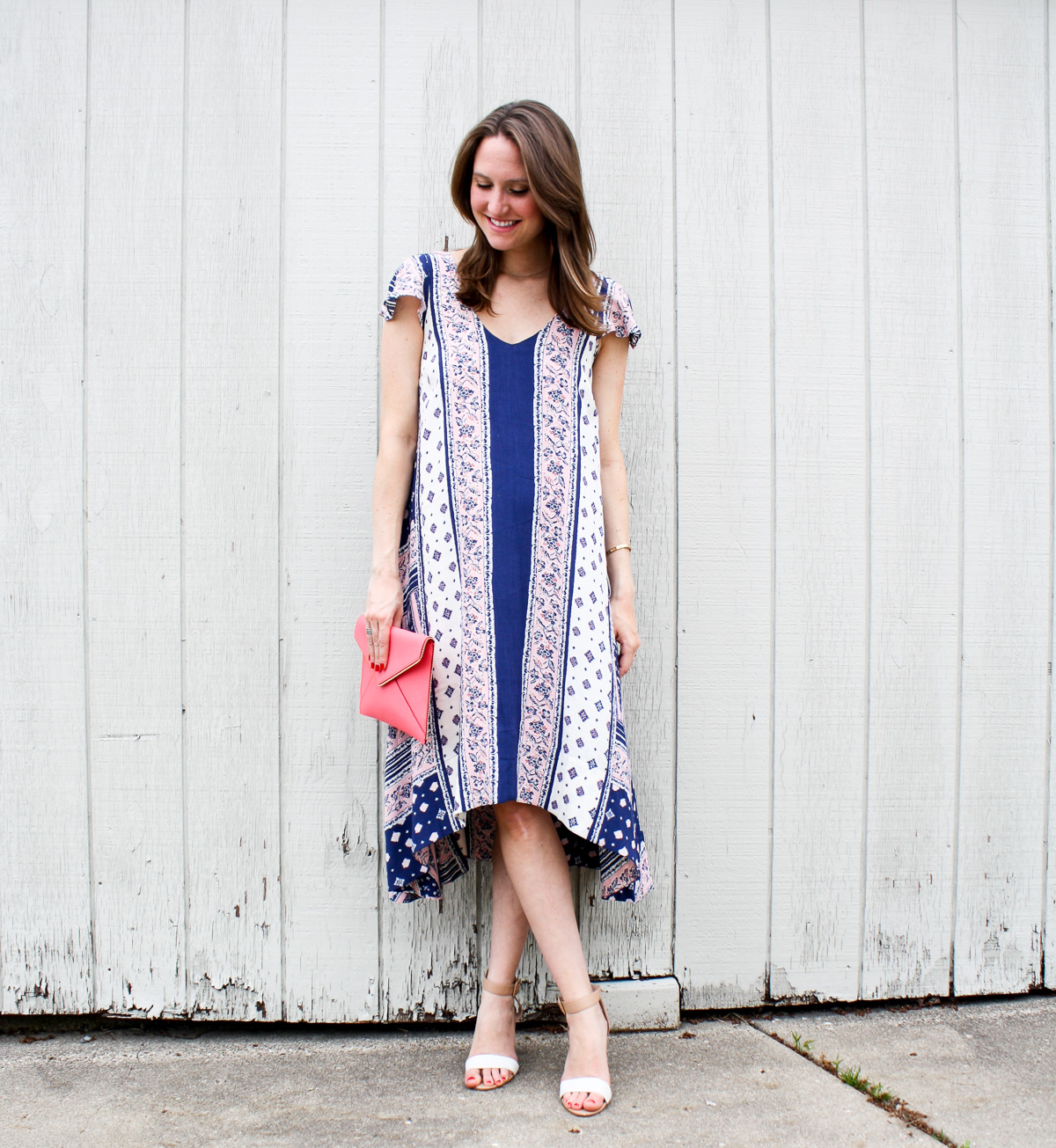 Usually, for me, those dresses are twirl-worthy. Flattering yet loose (Read: The perfect pregnancy style option, because it's great for a belly and beyond), able to be dressed up or down, and perhaps a little flowy to give an added boho vibe.
That's exactly what happened with this soft, feminine dress from Anthropologie. While searching for a dress to wear to my baby shower that Doug's mom and sisters hosted, I gave it a twirl and knew it was a must-have. Paired with neutral heels (These, these & these are gorgeous) and a Rebecca Minkoff Clutch, my baby bump and I felt happy and ready to celebrate my little one's pending arrival!