My go-to morning routine, that lends to a fresh, healthy glow with minimal makeup: Tata Harper cleanser | French Girl Organics Under Eye Oil | Tata Harper Illuminating Eye Creme | French Girl Organics Creme Lumiere | Elizabeth Arden Prevage City Smart
I've never been one to fuss about beauty products, face creams, or makeup. "The easier, the better" has been my motto, not just because our family's mornings are typically a scene from a Type A person's worst nightmare, but also because my skin has historically been finicky so new products often aren't worth the fuss.
But, lately, I've done a 180. Beauty products have been my jam. I can't seem to try enough.  Specifically, anything that helps my skin to feel hydrated and healthy. Why? Let me count the reasons:
The changing of seasons has made my skin dry and constantly in need of moisture,
At 31, I'm beginning to see the signs of aging (Kicking myself for all the times I haven't worn sunscreen in the past), and
Because of reasons 1 and 2, I'm realizing the importance of great products and not just ones that are "cheap". (Though, I won't lie, Cetaphil and I are still besties on the reg.) I'm learning more and more that ingredients matter.
Because of my newfound interest, I've tried quite a few products lately, and have settled into a morning routine that uses some of the best of the best that I've tried. This combination leaves my skin and eyes fresh and rejuvenated. With it, I typically use minimal makeup, but truth be told it lays the foundation for whatever look you want!
Here's my routine, and why I love each of these products, if you're interested in trying a few for yourself! I have gotten a lot of compliments recently on my skin looking "bright" (Still a wonder to me, but do appreciate it!) which I definitely need to credit some of these for!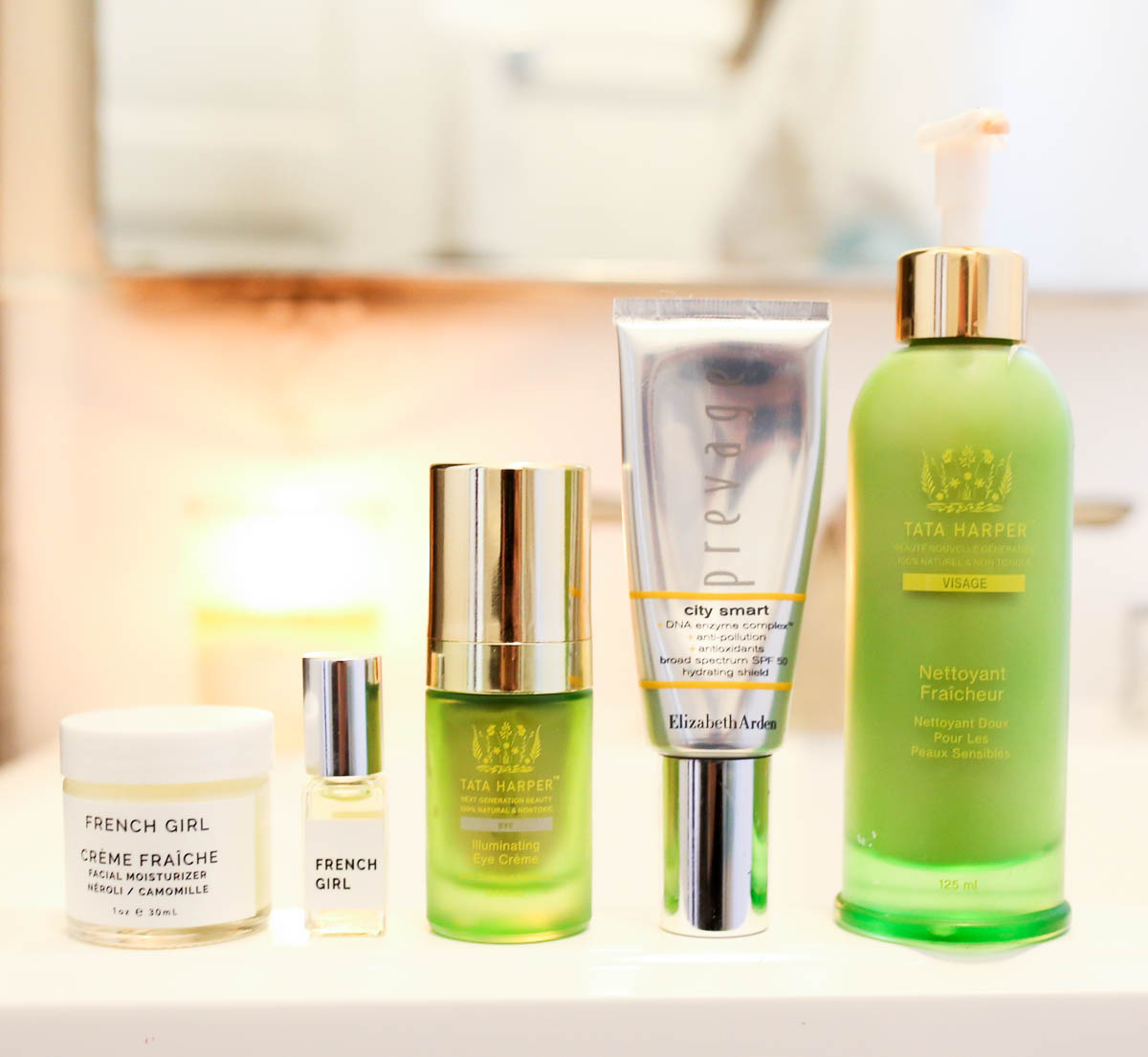 I start my mornings by washing my face with Tata Harper's skin cleanser. (I have also heard that the brand's purifying cleanser is also amazing!) After wetting my face with warm water, I'll take a dab and gently rub the cleanser in with circular motions. I love this cleaner because it's a gentle yet effective exfoliator that doesn't leave my skin feeling parched, like others sometimes do. Other aspects that I love about this is that it's free of soaps, alcohols and detergents. It clarifies with fresh enzymes, clays and essential oils, while microspherical beads polish the skin and reduce appearance of blackheads – all without stripping the skin of moisture.
Next up is French Girl Organics Creme Lumiere, which I use as my all over face moisturizer. It's super lightweight, and a little goes a long way. I love this brand because it's made of all natural, earth friendly ingredients. It is free of sulfates, parabens, synthetic preservatives, petroleum, silicone, phthalates and fragrance oils, and is 90-100% certified organic.
Last for my skin prep is Elizabeth Arden Prevage City Smart. This is an added attempt at moisturizing my skin, but it does so much more than that. It actually protects it since it's SPF 50, and contains antipollution and antioxidant ingredients. I love that it's tinted and has a coloring that looks really natural, so I leverage this as my pseudo foundation, since I hate wearing anything too thick on my skin.
Next are my eyes. I roll French Girl Organics Under Eye Oil under my eyes, which reduces inflammation and smooths fine lines. Over the top of the oil, and around my whole eye area, I'll finish off my eyes with Tata Harper Illuminating Eye Creme. This is perhaps my favorite of all the products I've noted. This eye creme has a really soft luminescence that helps to brighten my eyes while also providing a great "opening" effect. It reflects light perfectly, and with it I feel great just adding on mascara (Lately have been using Monsieur Big Mascara from Lancome and love how it elongates my lashes) and going sans concealer because it's the perfect amount of coverage.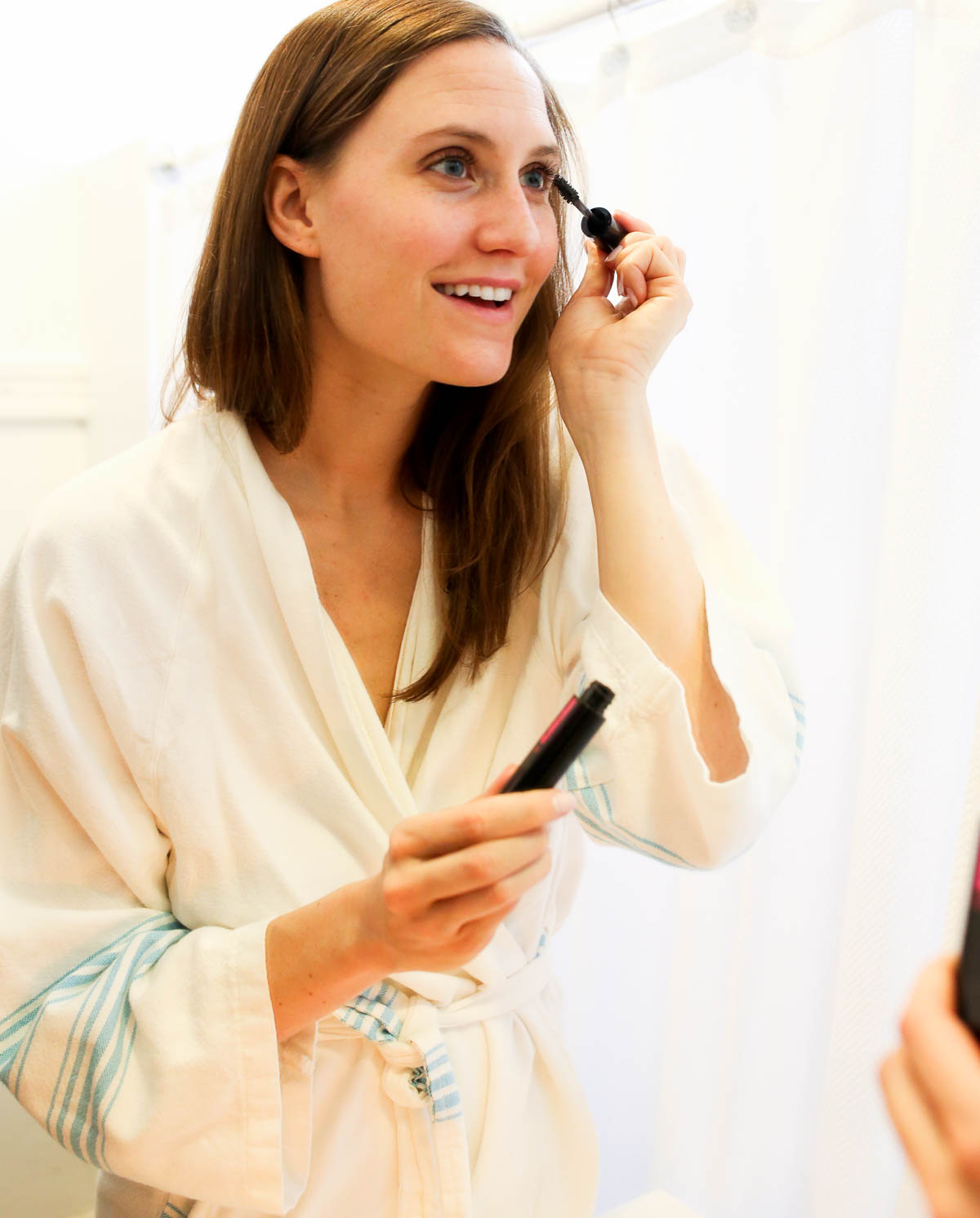 For good measure, and to highlight this routine's effects, below are some photos that have been taken recently in which this morning routine was applied. In all of these, I have zero foundation – I just used the above routine and added eye shadow, blush and mascara.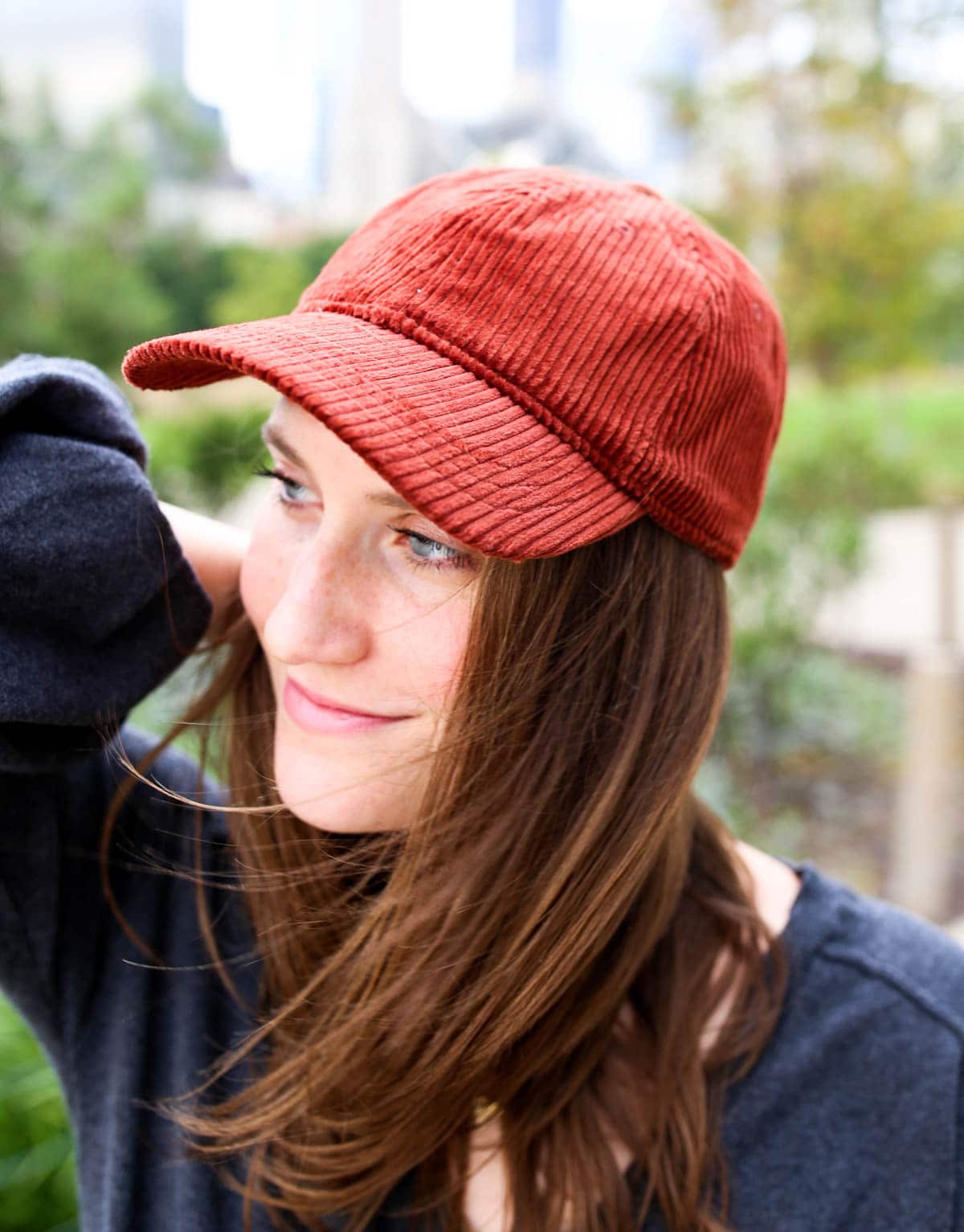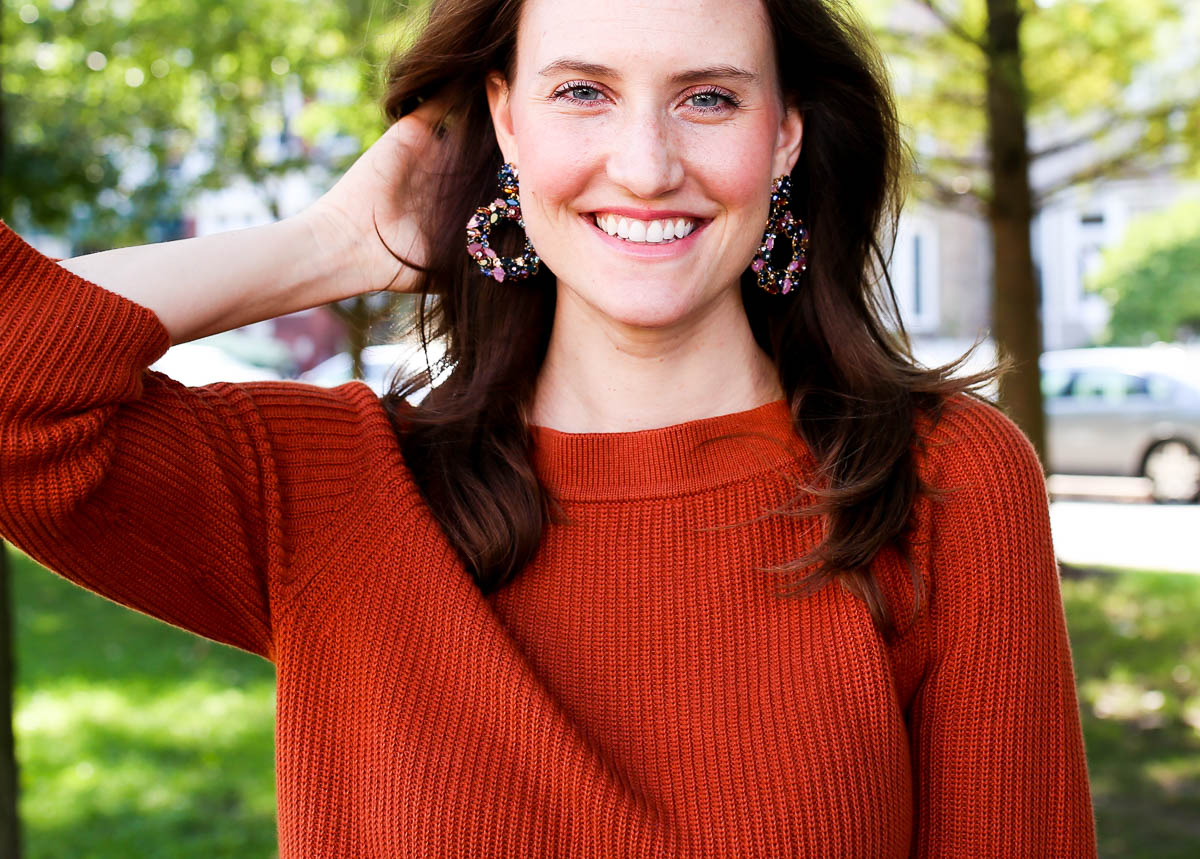 Do you have products you've been loving lately? I'd love to hear what's working for you. Do share in the comments below!