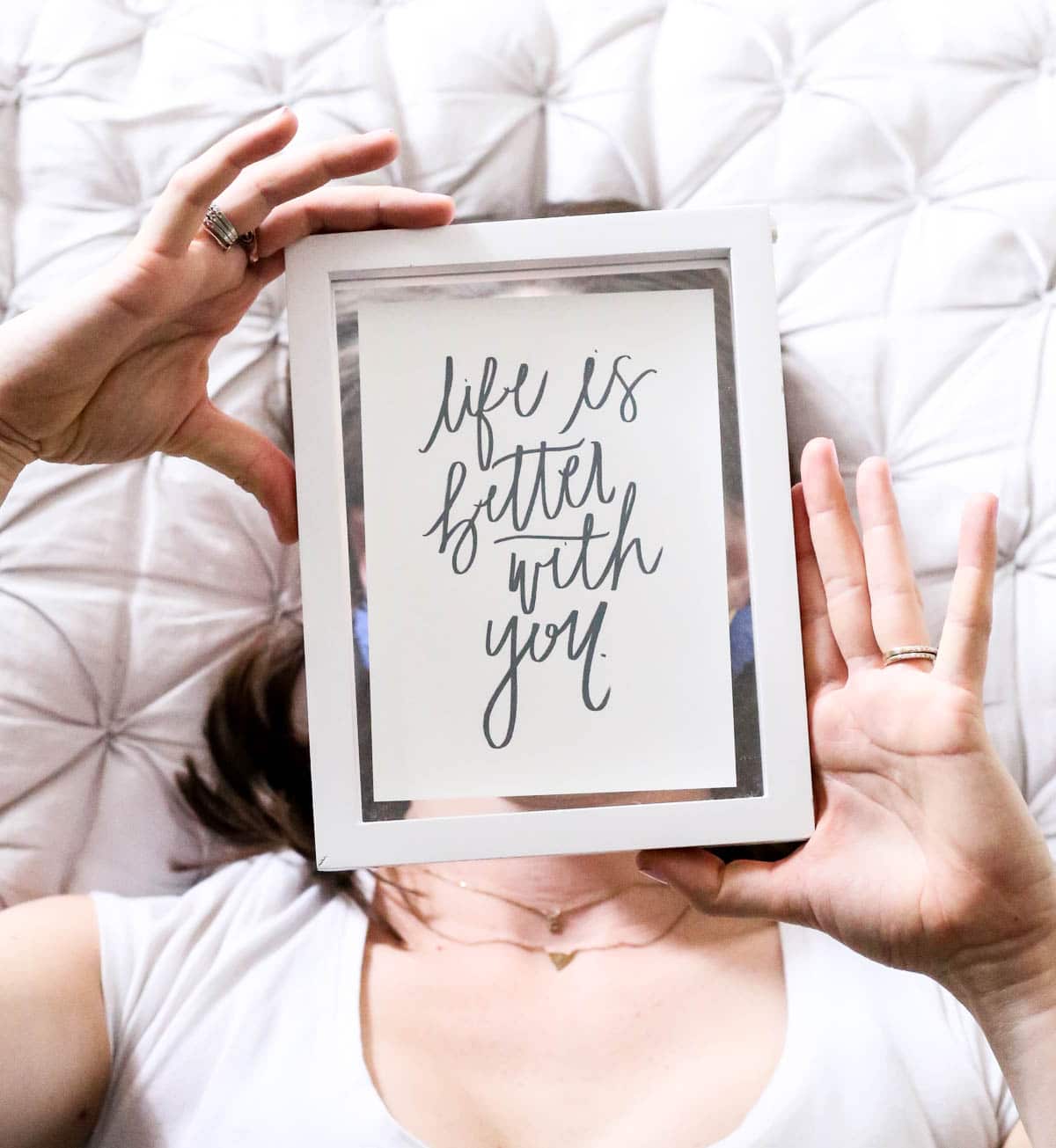 Nap time. Those two words are music to a parent's ears, let me tell you. It's not that you don't want to spend as much time with your little one(s) as possible, but it's one of the only times of day where you can get any form of work done.
Trust me – I've tried the whole "Get work done and keep an eye on your baby/toddler" thing countless times and it never works. Not once. They just require so much attention – in a really great way – but a demanding one nonetheless. When I falter and let a screen get my attention over Grace, I feel like the world's worst mom. To me it's so important to keep that in check so she doesn't learn to be consumed by tv or a phone, but it's so hard to keep top of mind!
Anyways, back to Gracie napping. Particularly on the weekends, it's a magical time of day that I've labeled as my "Productivity hour". I catch up on email, blog, take photos, read, or sometimes will even nap myself (err…that last one isn't so productive, but hey, you do what you gotta do.) It's my "me" time, and a big part of why the wheels keep turning here on the blog. And it recently got a whole lot better.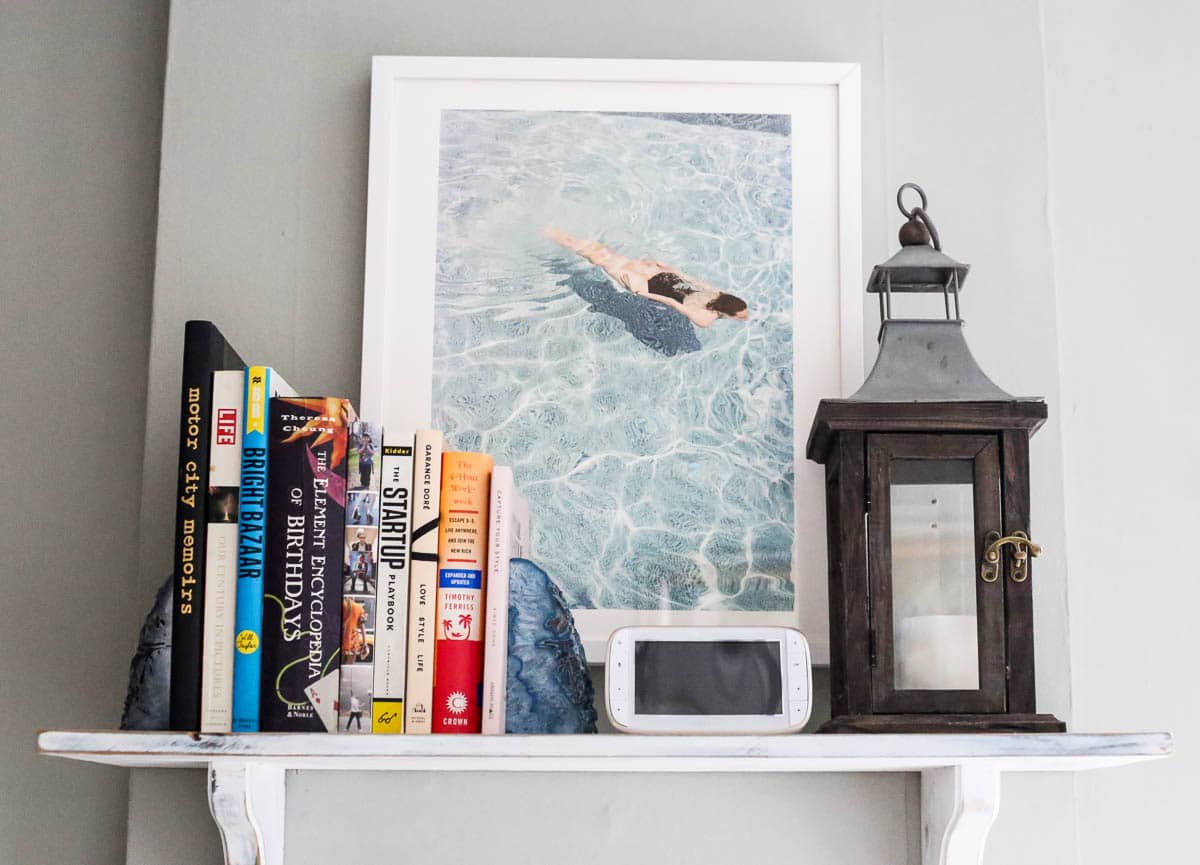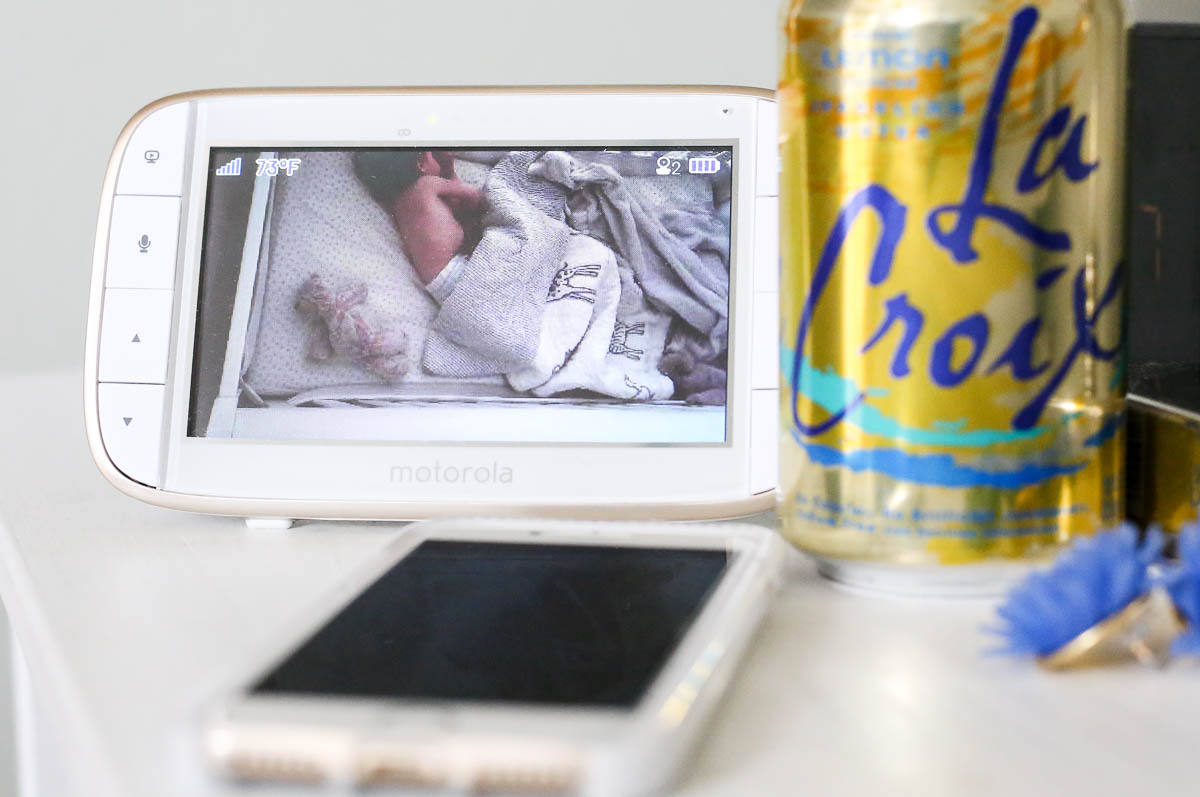 Why did it get better? It was a small nuance, really. We enlisted the help of a screen. (Oh, the irony!)
You see, up until a few weeks ago, we only had a sound-based monitor helping us to know if Grace was up or not. It did the job; we were always in tune with her sleeping habits and even liked the "shhhhhh" sound of her Dohm sound machine crooning in the background. But, there was a downfall. Grace sometimes will make coo's or cries while moving around in her crib, and there've been countless times where we mistook those noises for her being awake. We'd go in to check on her, she'd hear us, and – bam – nap time was cut short.
But with our Motorola Portable Video Baby Monitor, our lives have changed. Nap time is now longer, I kid you not, because we're able to see if she's stirring in her sleep or actually awake.
It's so nice to have a video monitor to check in on her – I love that we can easily see how she's doing without needing to potentially bother her sleep. The monitor is portable, too, so we can take it around the house. AND it connects to wifi so I can be that super creepy mom who checks in on her status if she's with a sitter. (Absolutely no shame in my game!)
Other features we love are that it has night vision for nighttime sleeping, connects to multiple cameras (we already have one in the new baby's nursery), and it even tells you the temperature of the room your baby is in. Seriously, how did people parent without this stuff?! One of the new wonders of the world, I tell ya.
Want to hear a funny side note that I think is hysterical? For some reason, Grace has started to call the camera in her room "Froggy". So, that's what the cameras and monitor are called in our house. Froggy.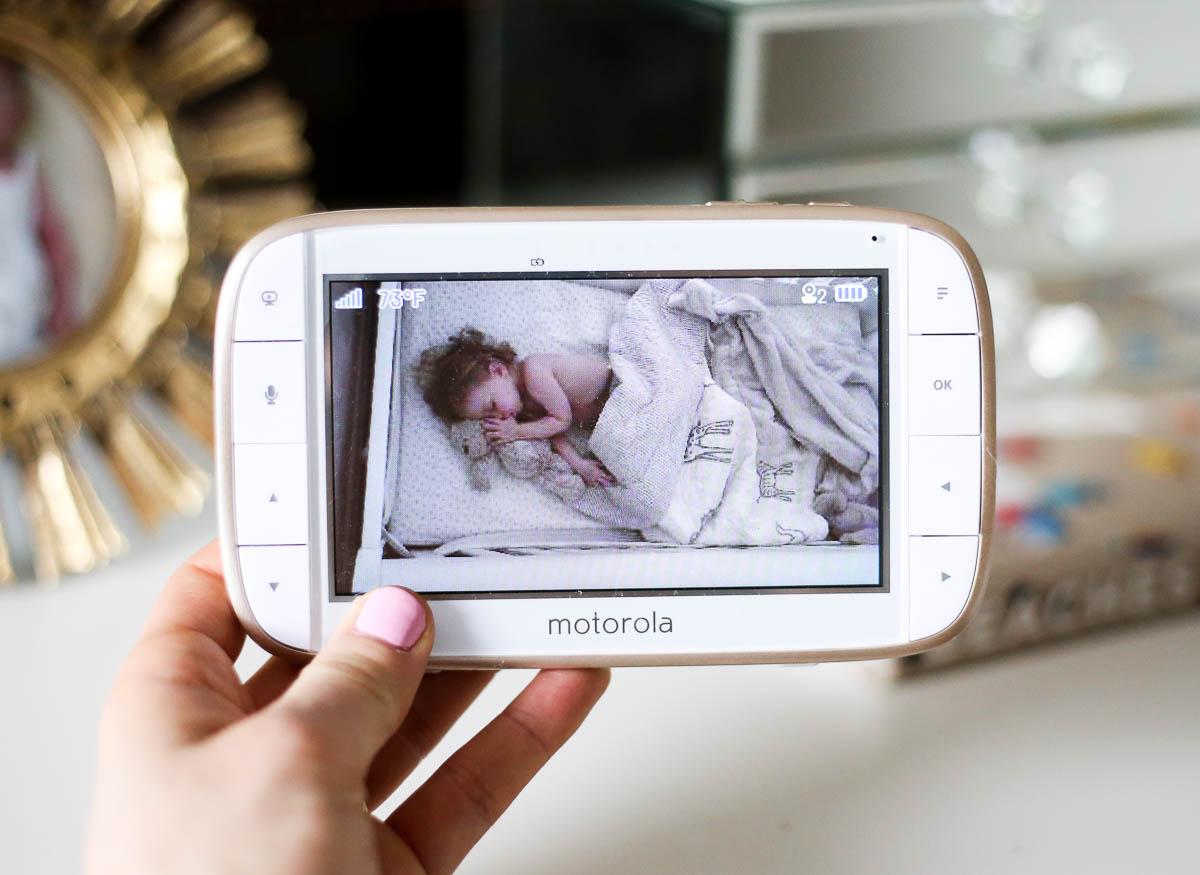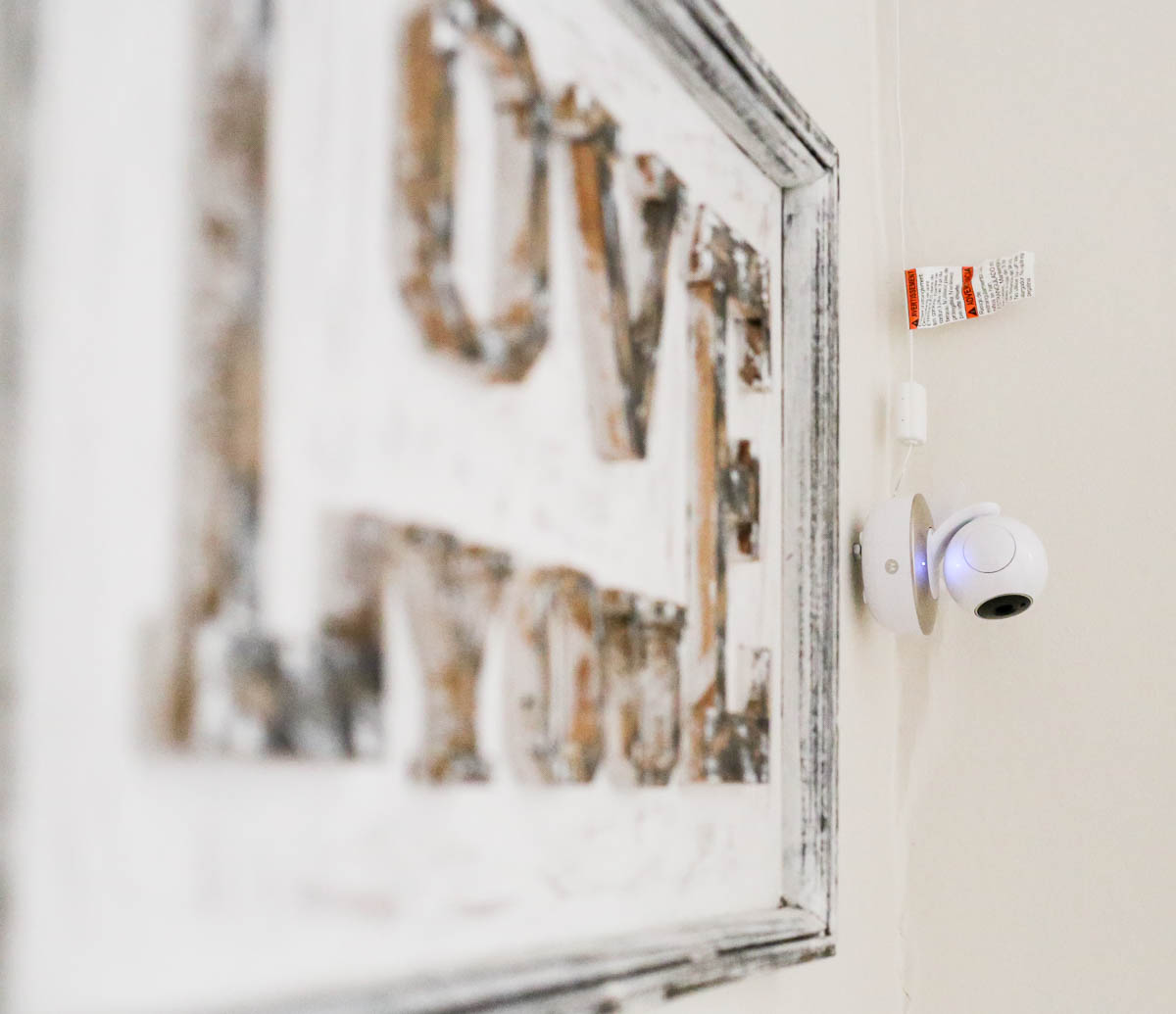 So this is my thank you to Froggy, for helping me to be more productive during Gracie's nap time. And for allowing me to stalk keep an eye on my child at moment's notice, which I've thoroughly enjoyed. It really is like a TV show sometimes, watching her go down for a nap!
Oh! And if anyone is in need of a dose of cuteness for the day, here's Grace napping. I mean…total heart pitter-patter, right?!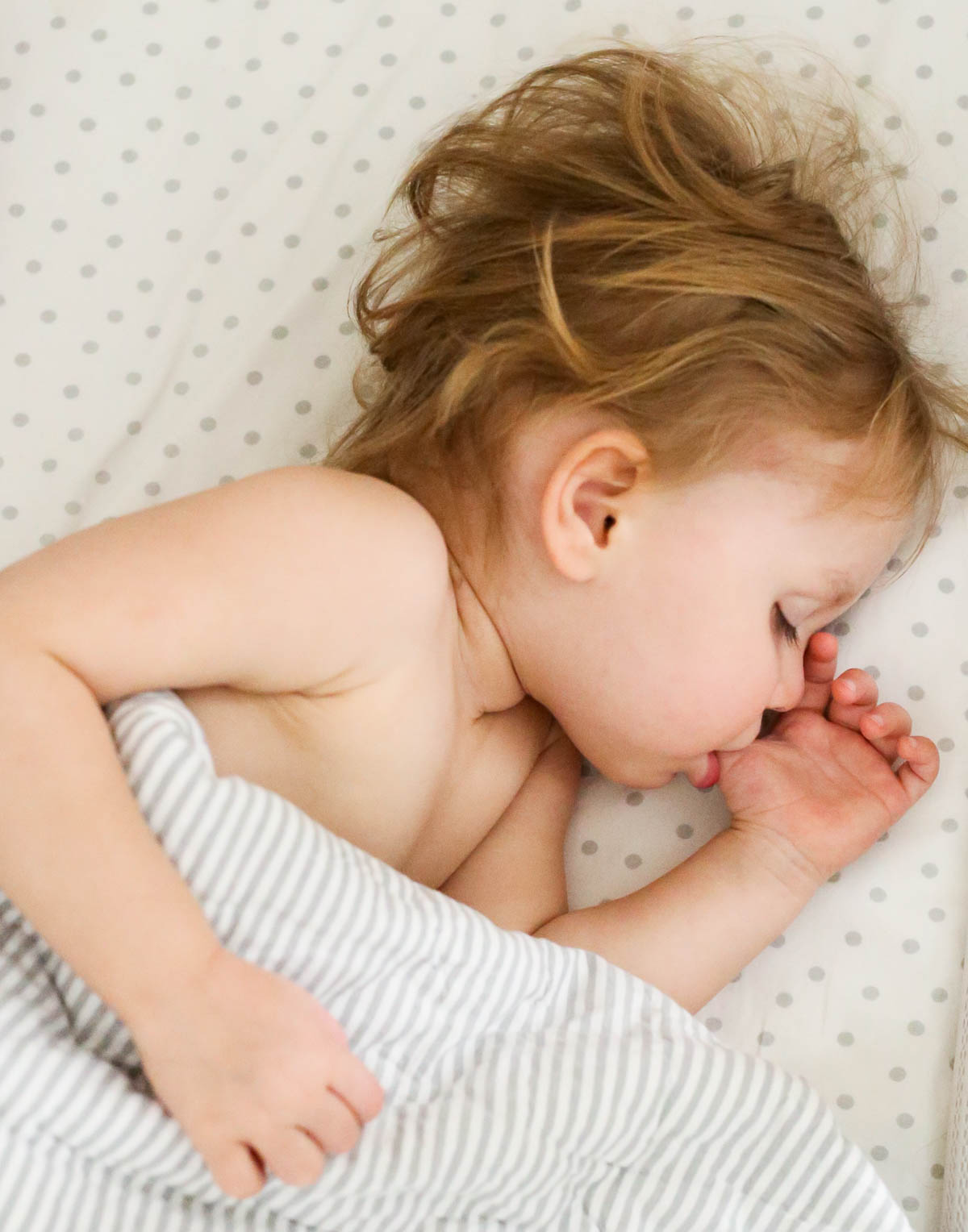 *This post was done in partnership with Motorola. However, all opinions are my own.