Moving has a way of bringing things to mind that you've never really thought about before. Lately, with the big apartment move behind us and way more room to furnish than we've had in the city before, on my mind has been rugs.
You see, we have gorgeous hard wood floors, but with the combination of high ceilings and lots of windows, they're looking a bit barren. With constant home decor magazines on rotation and a thumb that won't stop fielding through Pinterest, it's becoming more and more apparent that well-placed rugs are my solution.
And so I set out, searching high and low for rugs for our apartment. I recently purchased this Steven Alan Triangle rug from West Elm for our living room, which I love because it's the perfect mix of style and traditional. Next on my "rug want list" is something to compliment the Steven Alan rug. Below are a few favorites that I've been contemplating. What would be your pick?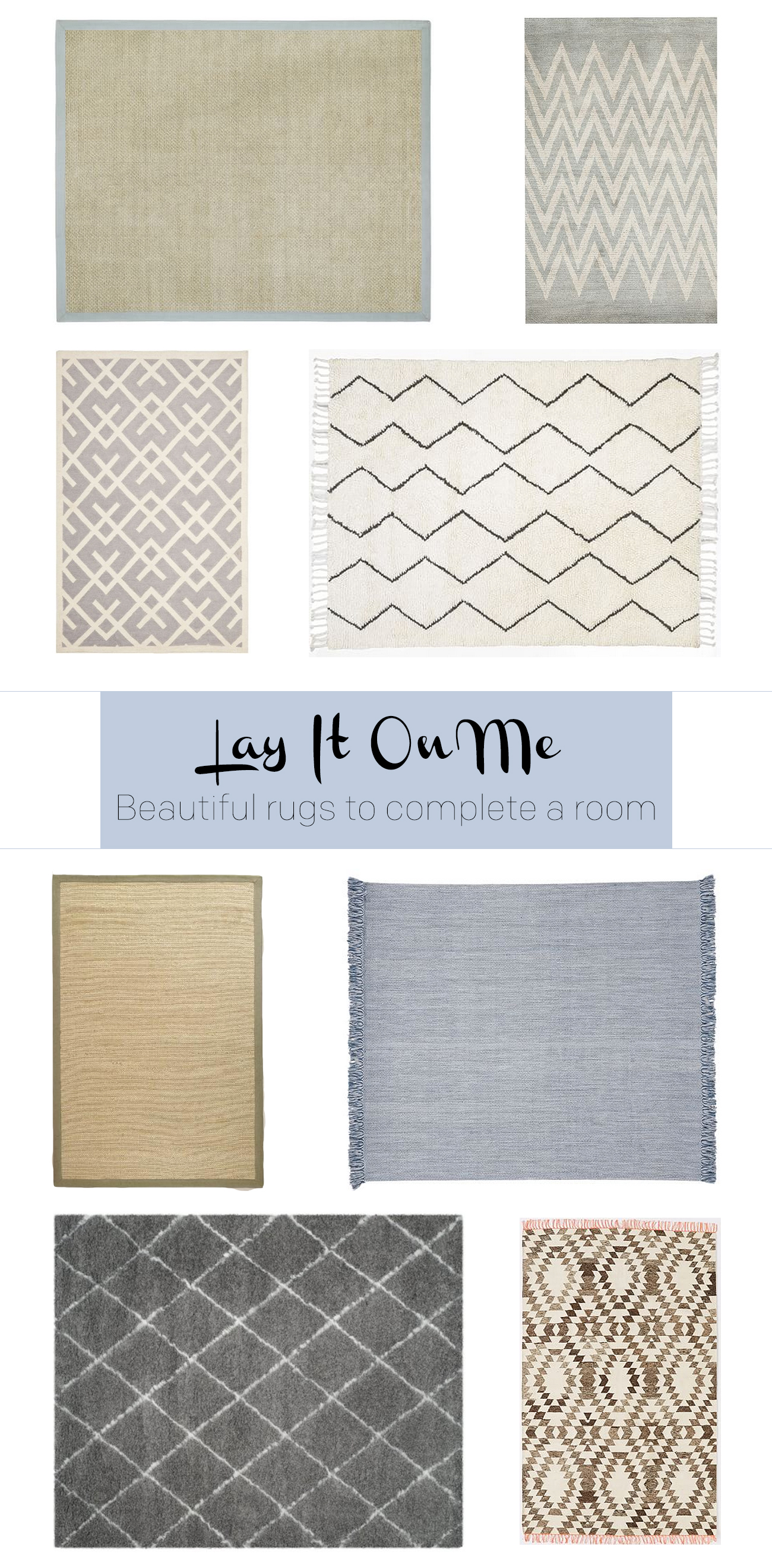 :: Shop The Post :: {Left to right, top to bottom}
Chenille Just Basketweave Rug in Porcelain Blue | Becki Chevron Rug | Safavieh Dhurries Handwoven Wool | Souk Wool Rug | Gray Bordered Woven Jute Rug | Chevron Recycled Yarn Woven Rug | Safavieh Moroccan Shag Rug | Palmette Chenille Wool Kilim Rug