New week, new pants. New Emily? Not so much.
Same 'ol story over here: still spending a good majority of my days in spit up, basking in all things newborn, wondering why I can't seem to shower before dinner. Days on end in sweats have me dreaming of "I tried today". Because let's face it, lately "trying" is a laughable memory.
Who wears the pants in a newborn and mother's relationship? Definitely the baby.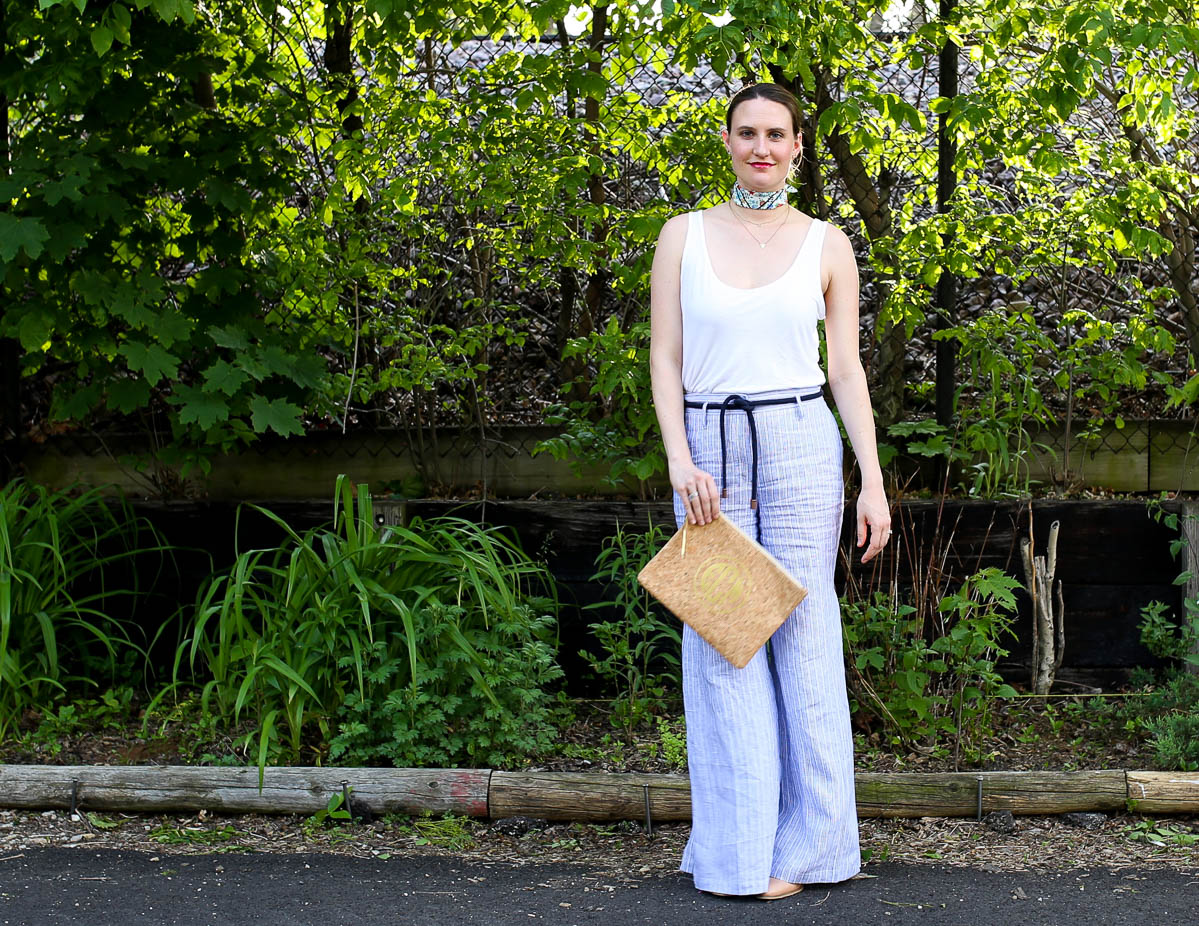 I assure you, I'm not complaining. I'm really loving it, in fact. But, I will tell you that a frequent pat-on-the-back purchase is necessary for a new mom. Or at least that's what I tell myself to justify my growing "want" list.
Perhaps that's why I indulged in these little numbers. They're fun, right? Plus, they scream summer. Linen in general is a warm-weather staple, and I love how the blue and white stripes on these feels nautical and effortless. The rope belt really tops the cake.
I paired them with my Everlane blush oxfords, which in my humble opinion should be a part of every woman's wardrobe, and a layered bandana and necklaces as accessories. Oh! And a monogrammed cork clutch, which I received as a present a few years back and use all the time. It'd make a great bridesmaid gift, wouldn't it?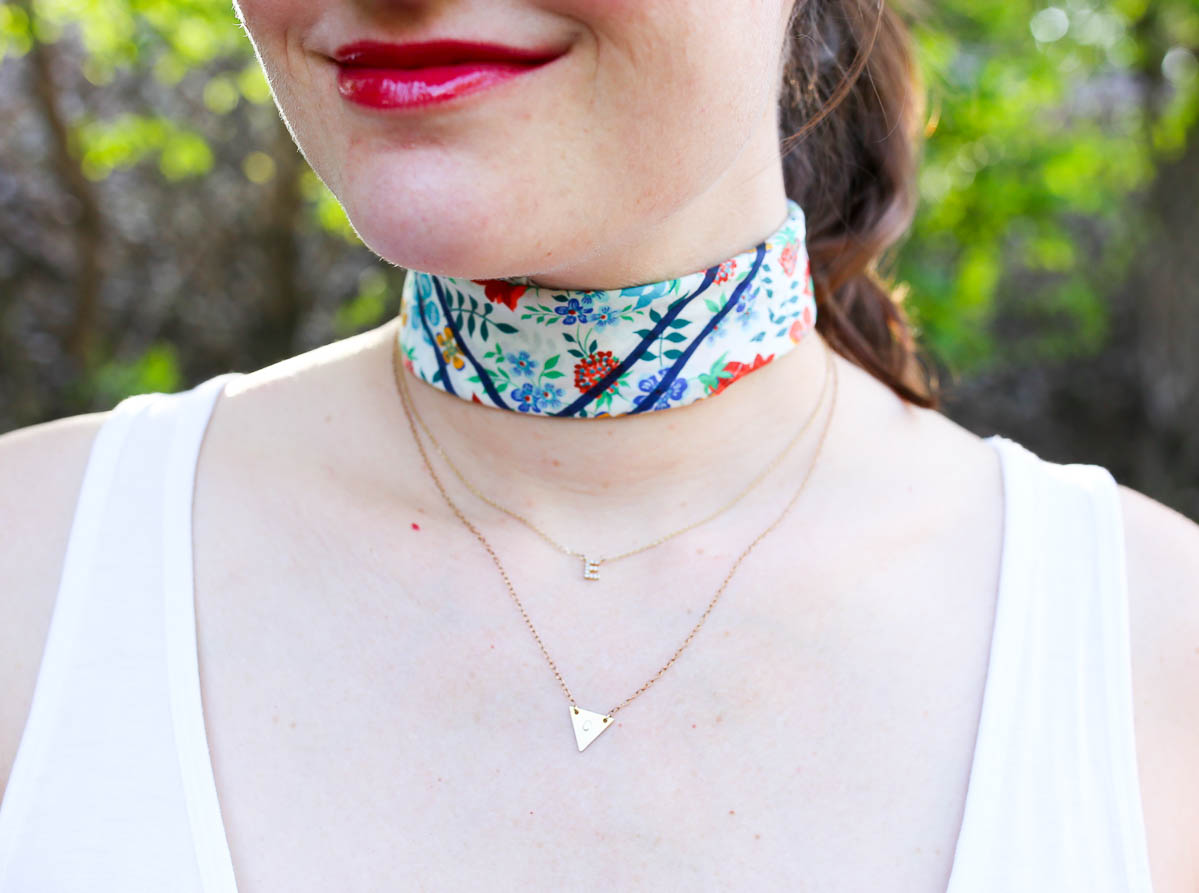 I wore this look to Blair's birthday brunch last week with Kelly, Jess and Shaheen. It was so great catching up with them all, and can I tell you how cute Kelly's daughter Emma was with Josephine? She kept poking her (softly!) with her pointer finger and smiling. Hysterical. I'm finding recently that other babies and toddlers are fascinated with newborns. I take Gracie to a toddler gym class every week, and when I do I bring Jo in her car seat, and all the little toddlers are way more interested in her than the class itself.
See? Newborns don't just wear the pants in a mother-child relationship, they wear the pants in life. 
At least with linen beauties like these, even if you're not wearing the pants, you can still look fabulous in them. (Er…Does that even make sense? Whatevs. Sounded good when I typed it.)
:: Shop The Look ::