You know how in the teen years you gave a massive eye roll whenever your mom tried to give advice? Like, "I know, Mom." Because when you're a teen you are equivalent to Einstein and know all, right? Dear Lord. If only I had that type of confidence now. Scratch that, no one likes that much sass. I'll take that advice sans the eye roll, thank you very much.
My mom did tell me that karma would come around and I'll have a sassy teen on my hands in the future. Do the terrible two's count? Because I think Grace may have already started. (In the cutest way possible, of course. Today she demanded "coffee" – AKA her teacup filled with water – in the morning and showed me exactly the right way to drink it. How could I not love that!?)
With Mother's Day being this past weekend, Kelly and I decided to honor our own moms in our weekly motherhood post. (In case you missed it, check out our first post here!) Today, we're sharing our favorite life lessons from our mothers with you. After all, moms really do know best. Most of the time, at least…when it comes to my mom, I do still have a one-up on all things technology. (Remember, Mom, you can't zoom in on Instagram. Wait a minute…that changed already. Doh!)
iPhones aside, there's no way that I could possibly write down all that I've learned from my mom. There's just too much; a lifetime of wisdom is hard to summarize. But, this post was fun to put together because there are many things that come to mind when I think of the top lessons she's taught me that I'm excited to share. Here they are!

Travel as much and as often as possible. Growing up, my mom ignited a travel bug in me; she believes in the power of seeing new places and cultures. She was always planning trips for the family to travel to far distances – it's because of her that I've been on a safari in South Africa, learned how to surf in Cape Town, lived for 4 months in Rome, wine-tasted in Napa Valley, and was charmed by Charleston. Her adventurousness is one of my favorite things about her.
Know your value. Self respect has always been so important for her to teach and emulate; she gives respect, and expects it in return. She's a very poised, strong-willed woman and yet remains feminine and graceful at the same time.
Say "I love you" often. I'll often get a call or text from her just to say "I love you". It makes me smile every time, and I can personally attest that no matter how old you get, hearing that your parents love you brightens your day.
Being a hard worker will get you far. My mom is one of the hardest workers that I know; she's worked full time my whole life while raising a family, and seems to do it all with ease. She has a total "get it done" attitude and straight. up. hustles. 
Volunteer. Giving back is so important, and she practices what she preaches. She volunteers for an organization called Impact 100, and one of her biggest life dreams is to join the Peace Corps. (Mom, you really should do it!)
Soak in the sun. There's no one that loves a good beach nap than my mom. There's just something about a little vitamin D that is good for the soul. Note: This isn't to say that you shouldn't wear sunscreen and be responsible with sun exposure! It's so important to enjoy the sunshine safely.
There's no better place than the shores of Lake Michigan. My mom grew up going there every summer, and she's instilled a love for the lake with me, too. The water has become my happy place because of this – running down sand dunes, roasting marshmallows by the bonfire, and falling asleep to the sound of waves. Heaven, I tell ya.
Know & love your people. Choose those you surround yourself with wisely, and be loyal to them to the end.
Drive safe. You have precious cargo. She says this literally every time she's around and we get in a car. It's a sweet and important reminder!
Don't accept guilt. Both giving it, and receiving it.
Drama is overrated. A word that comes to mind when I think of my mom is "Easy". She's easy to be with, easy to get along with, and has a very easy-going nature to her. She quite literally laughs at drama – she doesn't create it, and she certainly doesn't buy into it when it's presented to her.
Be generous with your time and resources. What goes around comes around.
Need to remove eye makeup? Vaseline works wonders. Just take a small amount, gently rub it on your eyes, and then wipe it off with a towel. People always mistake her for my sister so I swear it's an age-fighting technique too!
Beauty on the inside is more important than beauty on the outside. Enough said!
Soak in every second of your children's lives. They're only little once and those moments are so precious.
Love you so much, Mom. Sorry again about my occasional teenage eye rolls. I owe you many glasses of wine. And perhaps a trip to Europe? Let's go.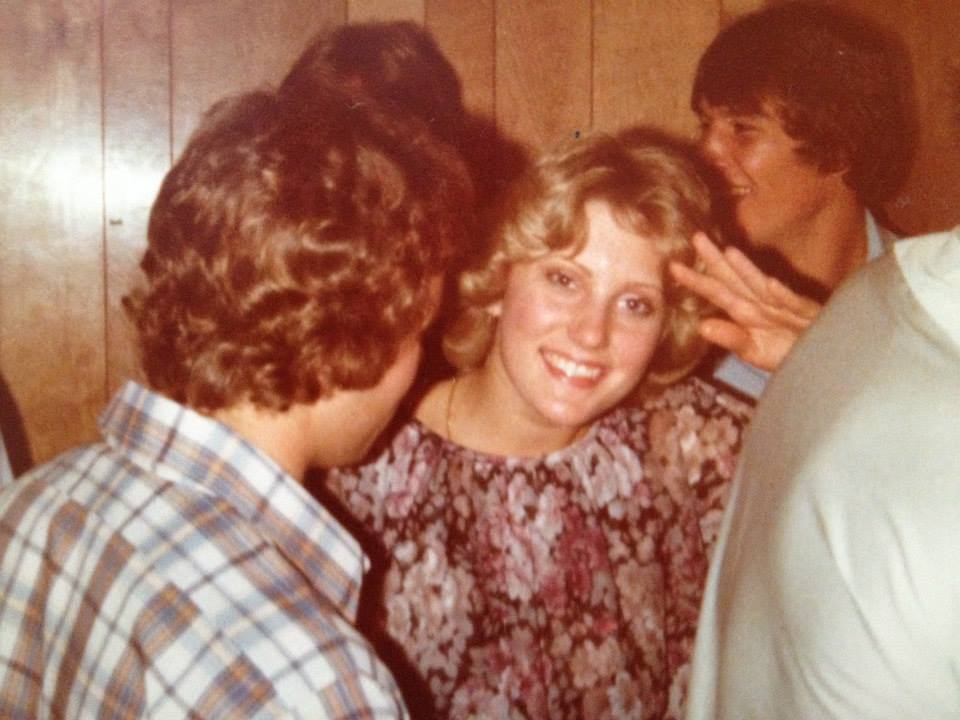 I'm curious, what are some of your favorite life lessons that you've learned from your mom? I'd love to hear! 
Be sure to swing by Kelly's blog to read the lessons from her mom. Kelly's one of the biggest rock stars I know, and I can't wait to hear some words of wisdom from the woman who raised her!
PS – 20 Life Lessons I Hope My Daughter Knows At 29 + In My Next 30 Years + How To Find Your Happy Place.