I've been spoiled by the sunshine lately. It's the type of spoiling that one can never have enough of, so don't mind me while I contently get used to it.
Last weekend, mother nature gave Chicagoans a little treat for bearing what's felt like endless grey days. It was 60 degrees outside and the perfect reminder that spring isn't so far away. Doug, Gracie and I took advantage and spent time leisurely walking along the Chicago lakefront, which is one of our favorite things to do when the weather is even remotely tolerable.
I channeled springtime via my outfit with:
Channeling springtime aside, the lake is one of my favorite places in the world, and when paired with the Chicago skyline, it's a sight that makes me pinch myself. As someone who grew up in a fairly small town in Michigan, the fact that I'm living in the city and am moments away from this scene is pretty incredible.
PS – Speaking of sunshine, as you may have read in Friday's Weekly Charms, Doug and I spent the weekend having a mini-babymoon in California! A recap of our trip will come next week, but in the meantime, follow along on Instagram or Facebook. Doug left today, but I'm still here for the next few days for a work event!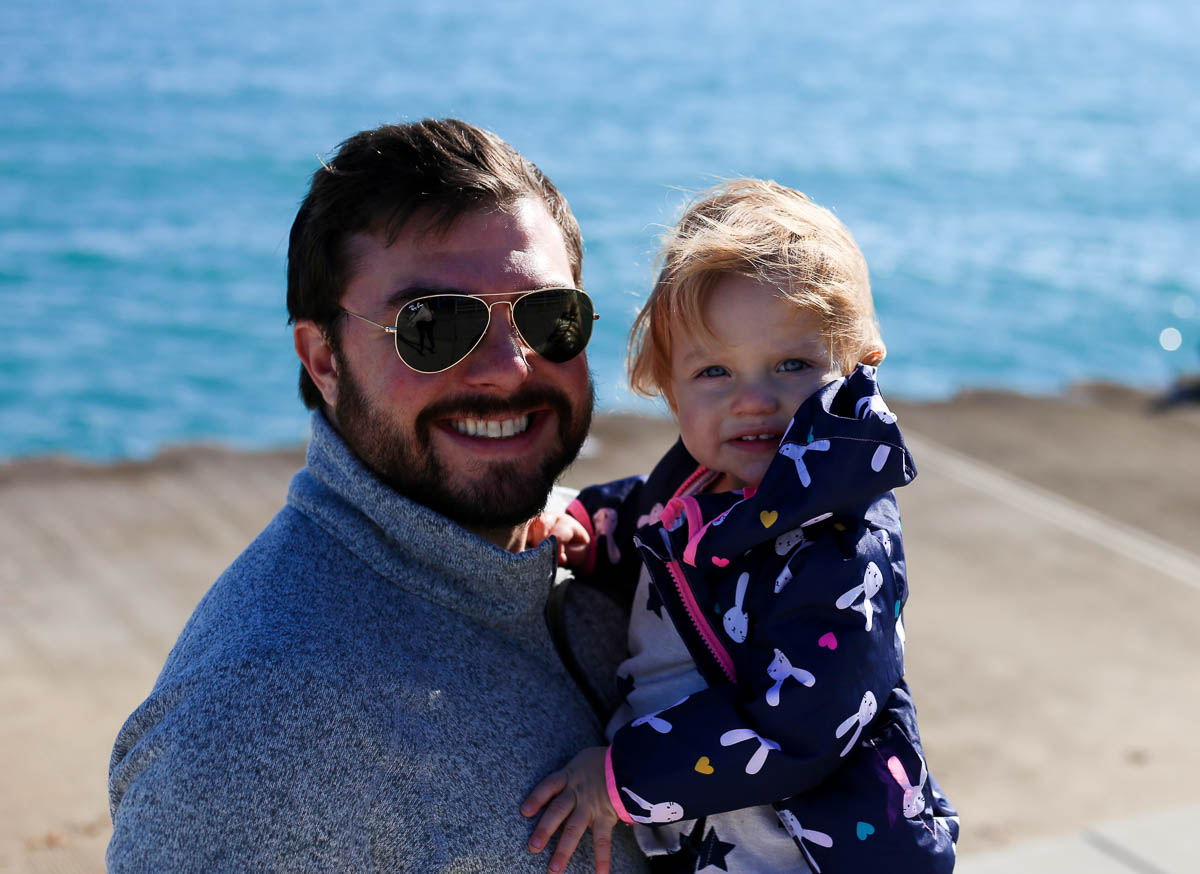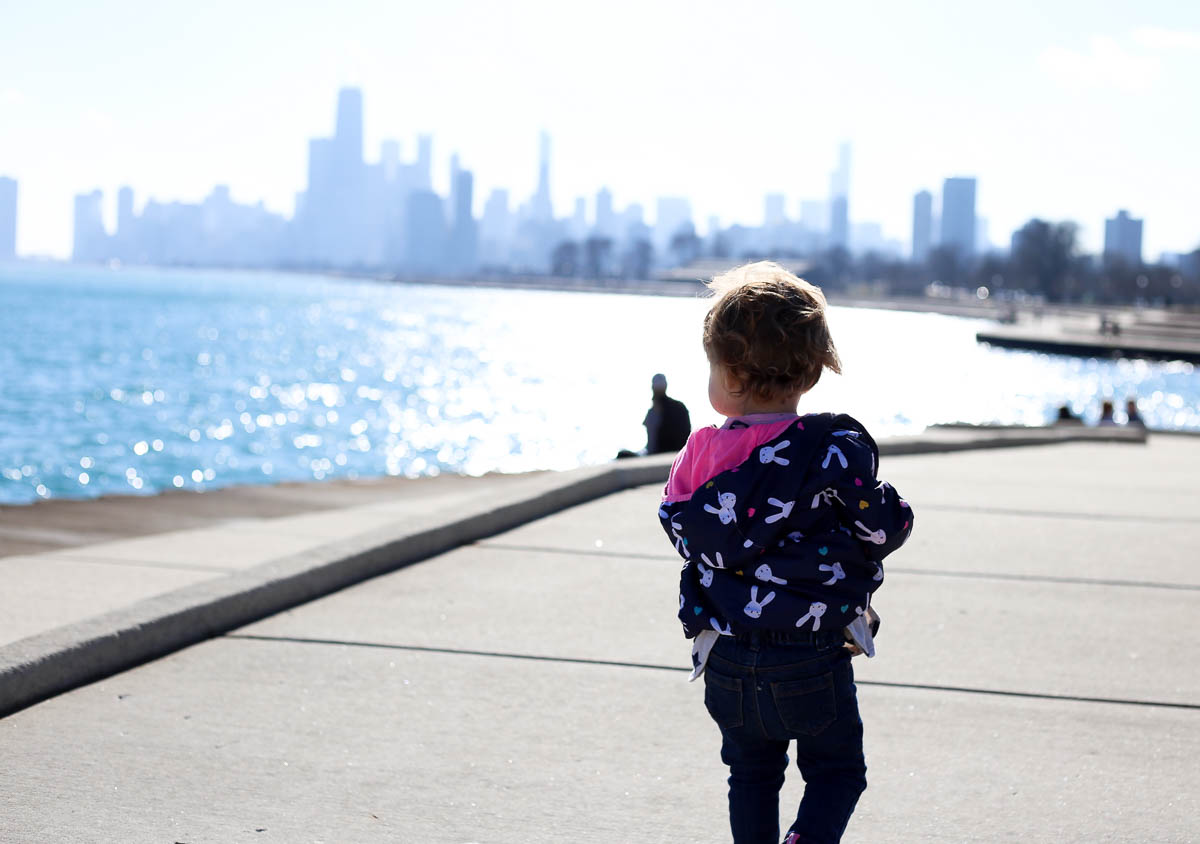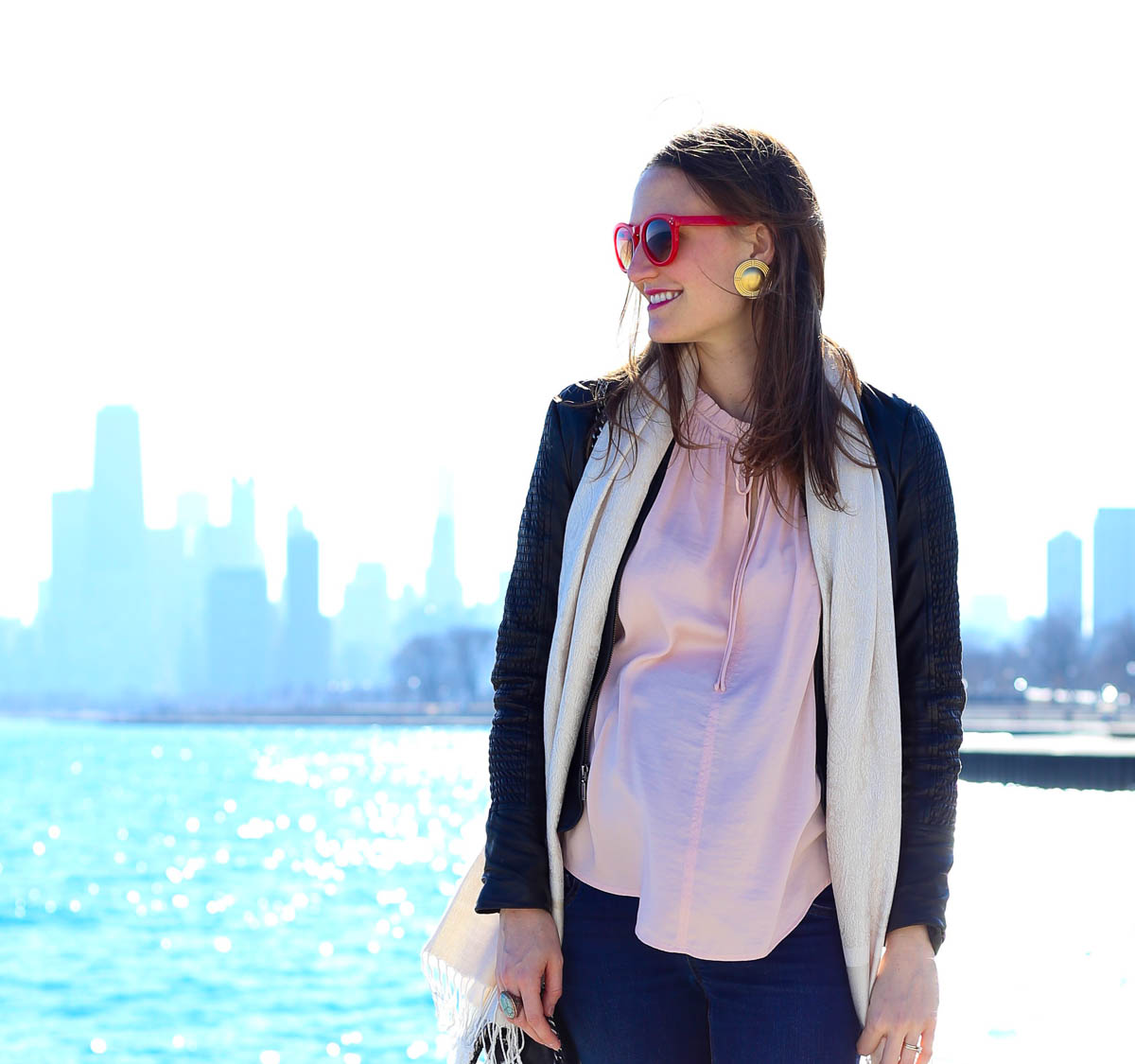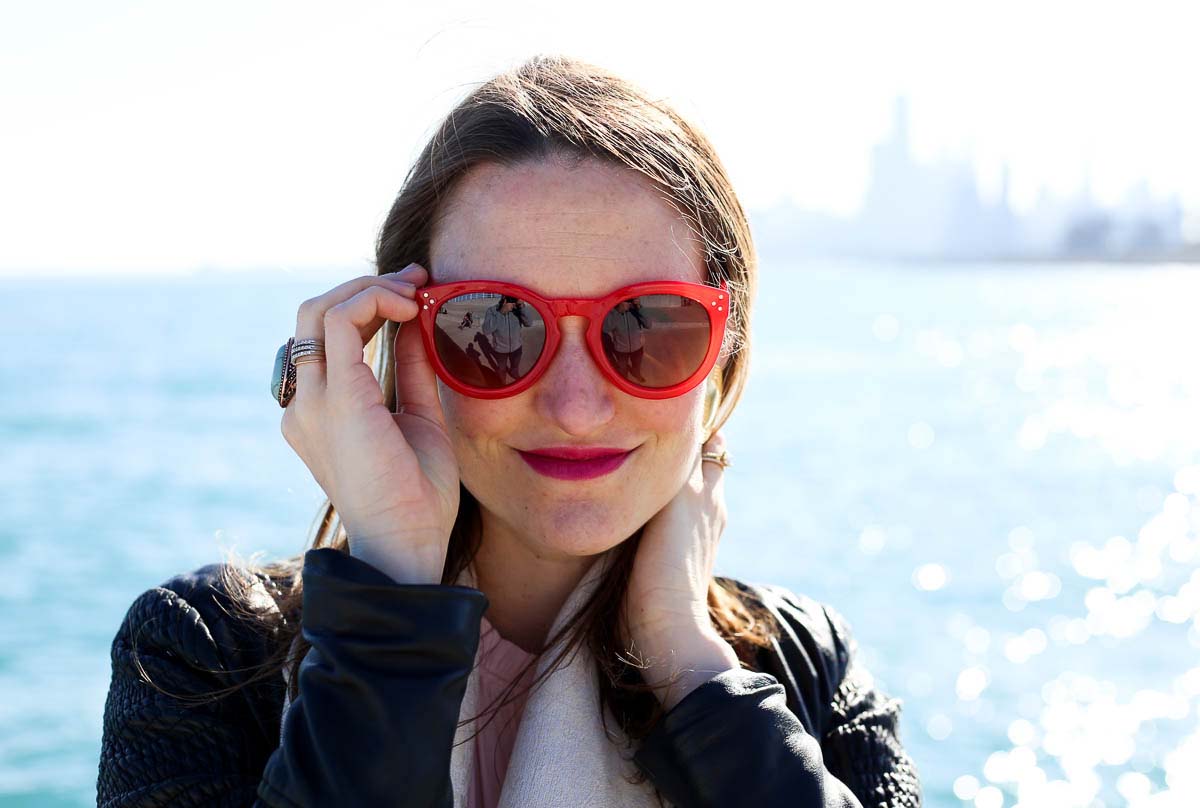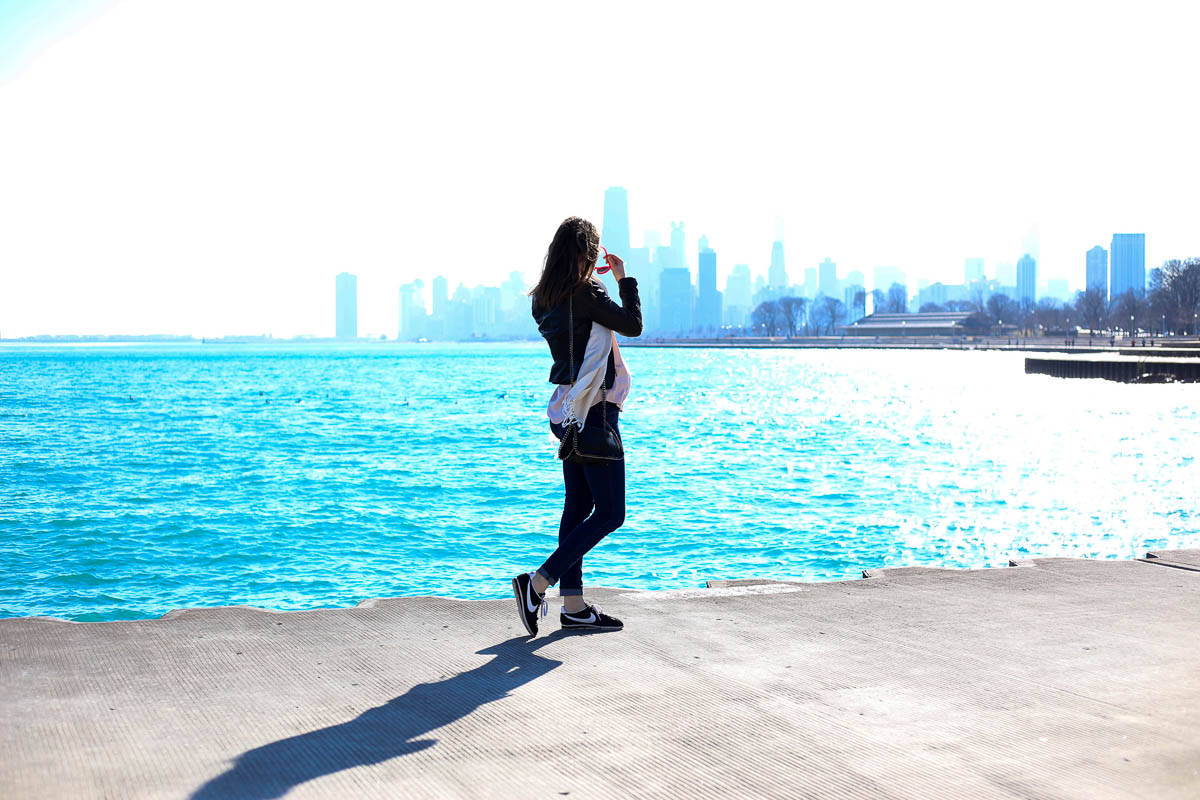 :: Shop The Post ::