It's official: I'm pregnant. Not that I wasn't before, it's just that I didn't look pregnant. They say you just "pop" one week, and that's exactly what happened with me. All of a sudden, there it was, a cute little baby bump. Let me rephrase: An actual baby bump, and not a bump that most could easily mistake for me eating a really big meal.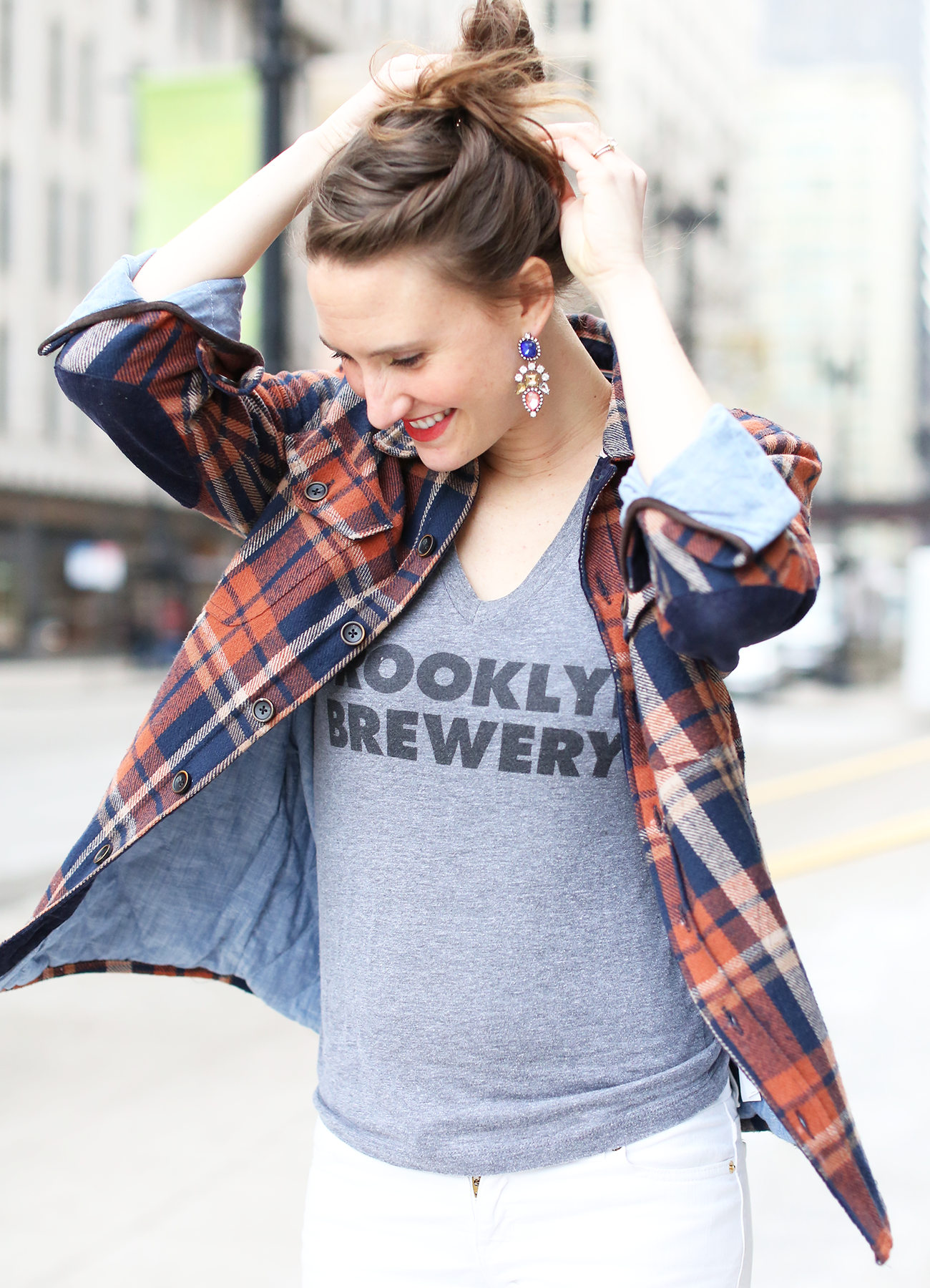 I remember at my 16 week check up, I asked my doctor why I wasn't showing as much as other women that were as far along as I am. After a laugh and a "Trust me, it will come," my doctor told me that, since I'm tall, I simply am not built to show as much, and though I'll get a bump, it may not be as big as others. Hmmph.
I know it sounds odd to want to be bigger, but when you're pregnant, a baby bump is like a rite of passage. It's fun to show off, to hold, to talk to, to have others notice. I won't admit to pouting about my lack of a bump, but I'll definitely admit to eating a few extra slices of pizza at mealtime.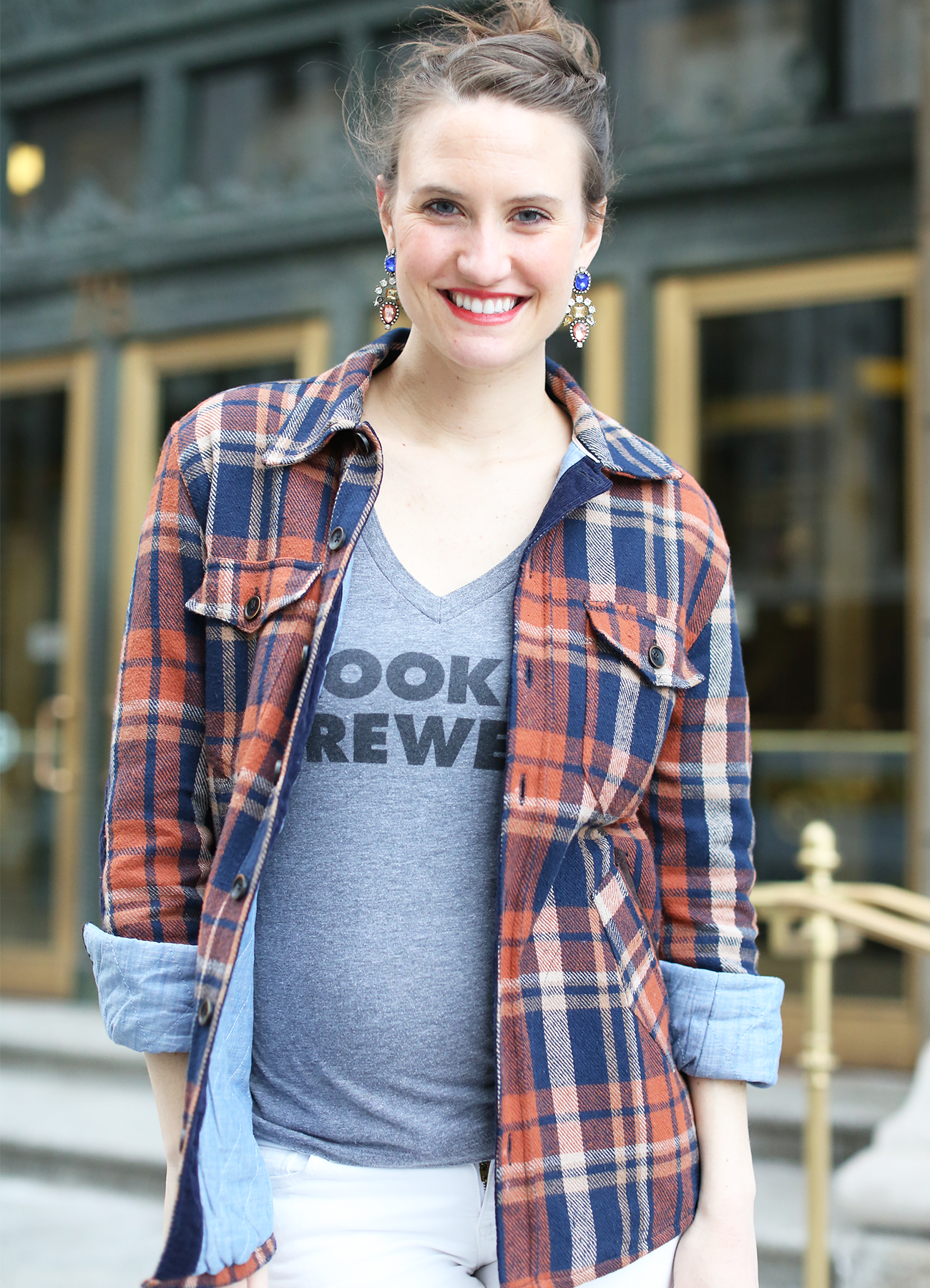 And then, seemingly over night, it came! It was about a week ago, and all of a sudden there it was, this magical little bump that makes me smile when I look at it. After a well deserved pat and, "Way to go!" said loudly for the baby to hear, I turned my efforts toward dressing it.
What to do with no maternity clothes and a sudden inability to button your jeans? Well, I'll tell you. You leave those jeans unbuttoned (Whatever, you're pregnant), wear a comfortable t-shirt (Only in hindsight am I realizing the irony in my chosen shirt saying "Brooklyn Brewery"), throw on a men's jacket just because you can, and jazz it all up with some statement earrings. The result is a casual look that's as comfortable as it's adorable.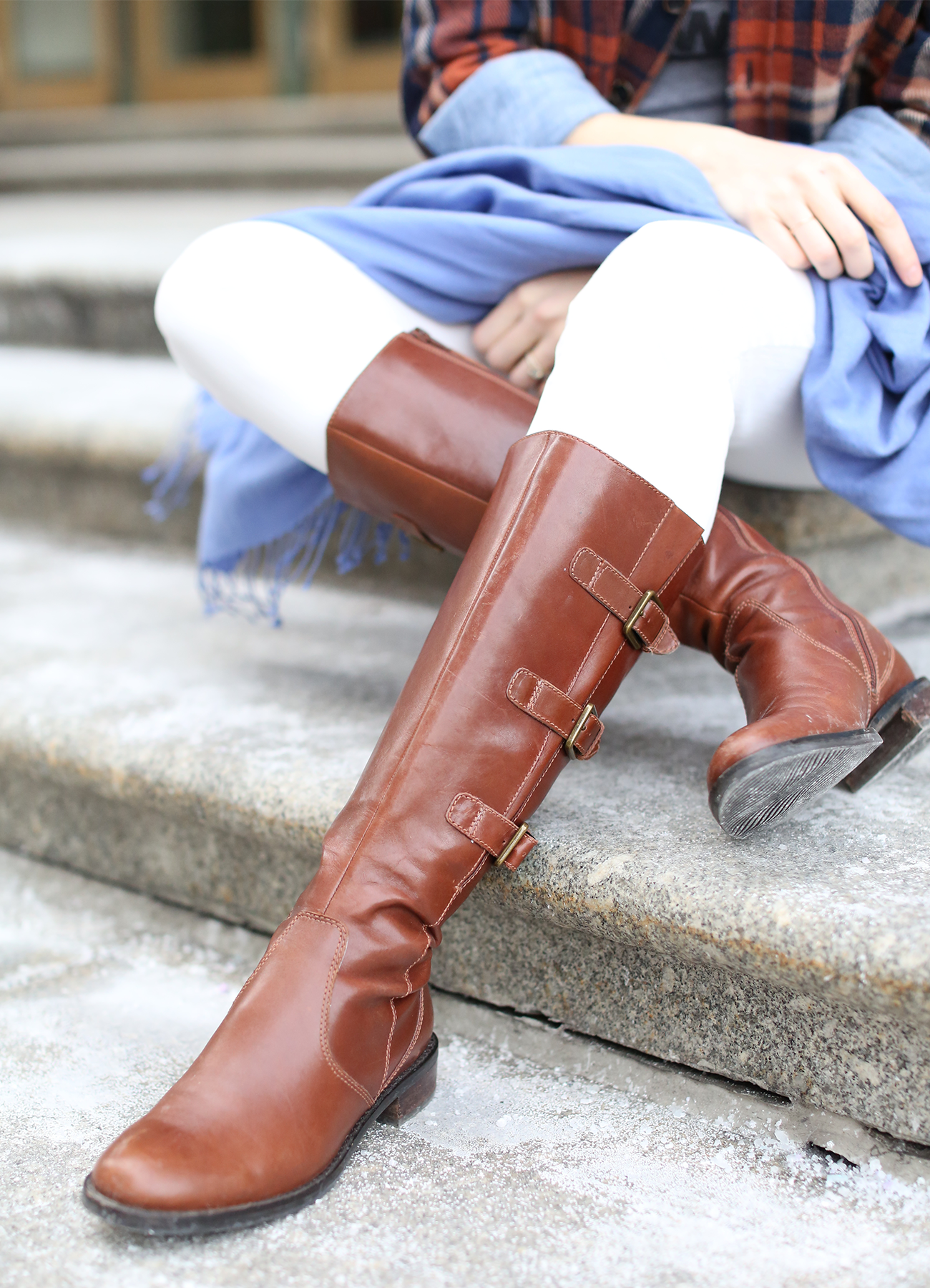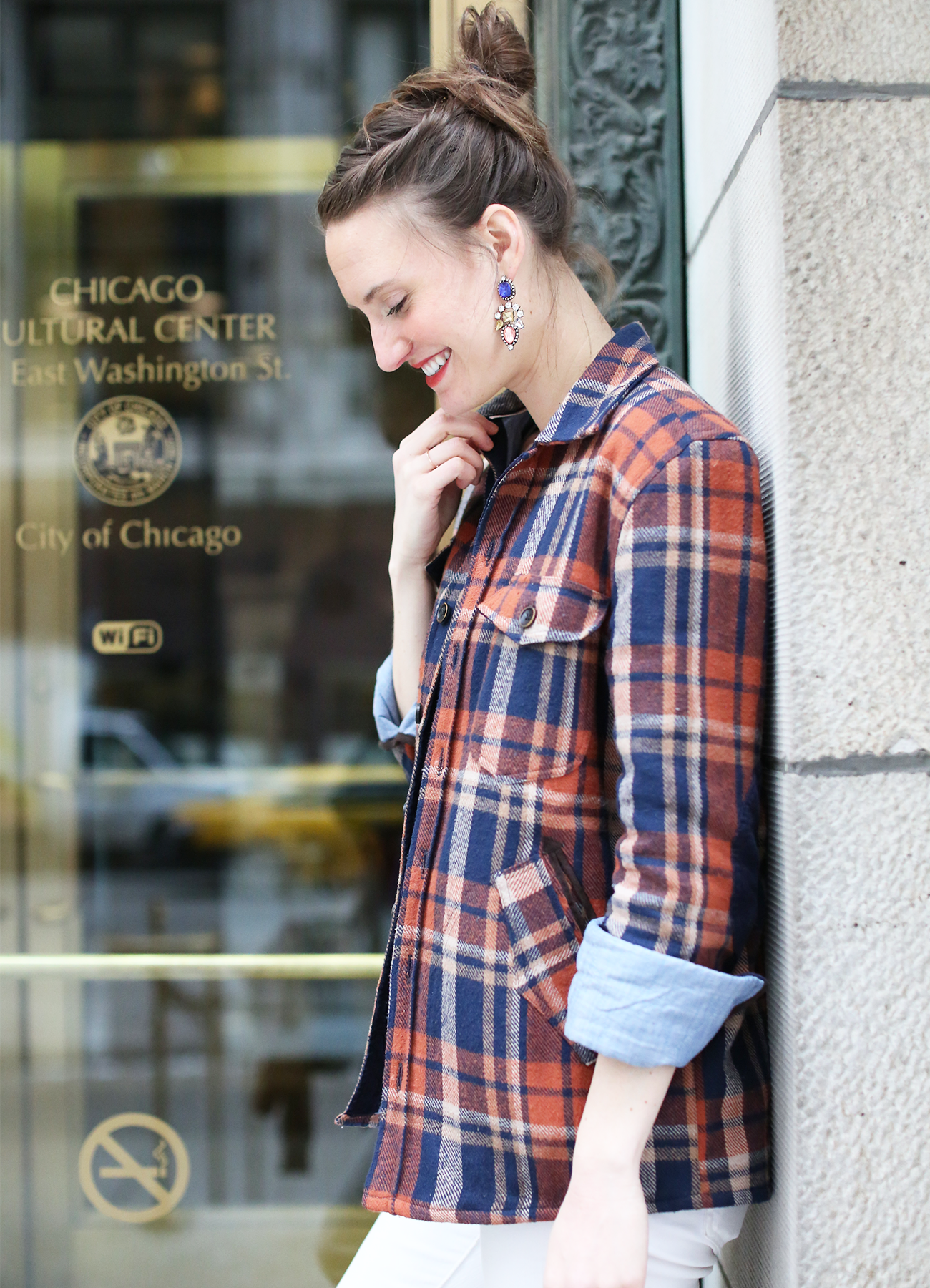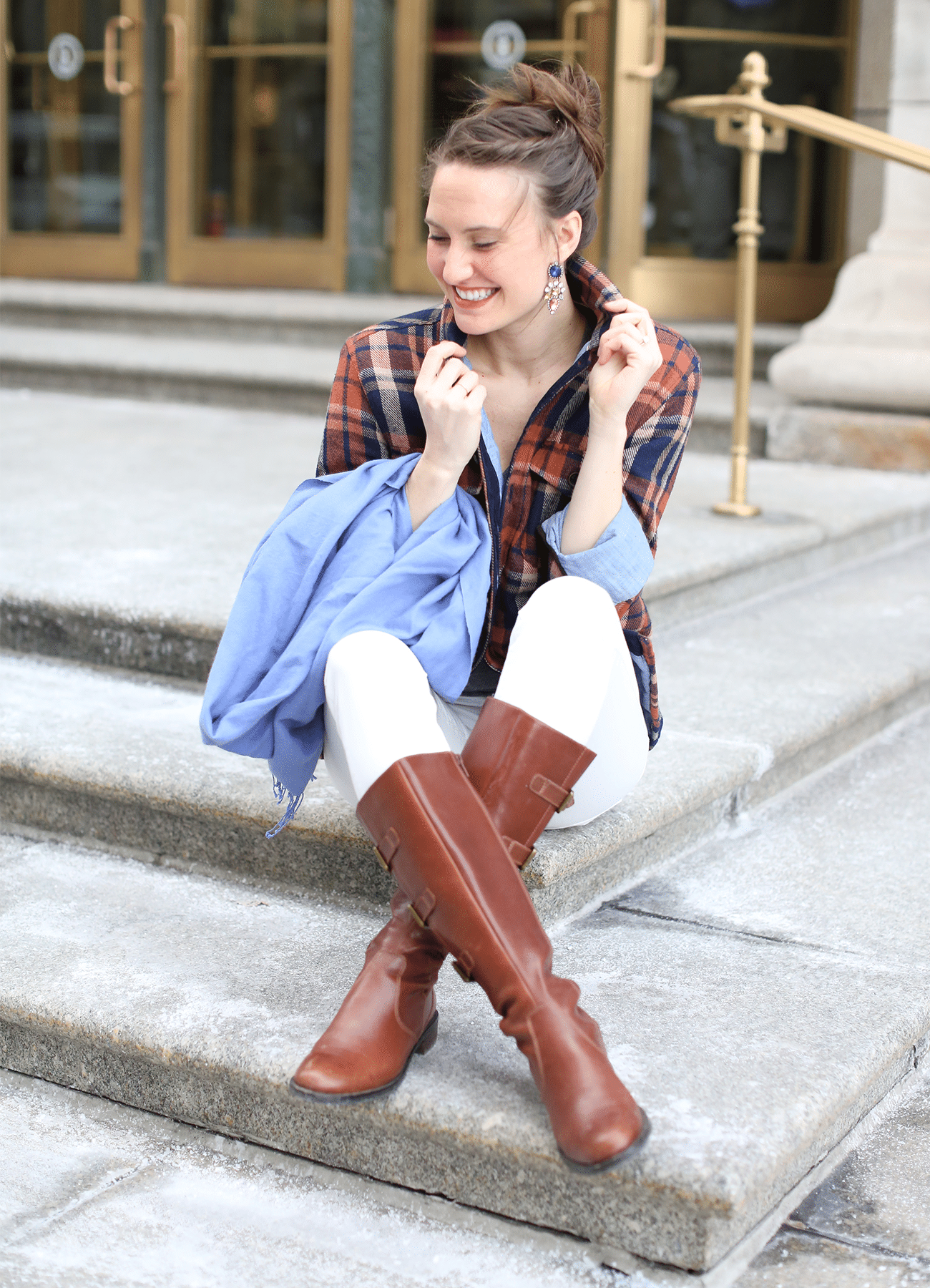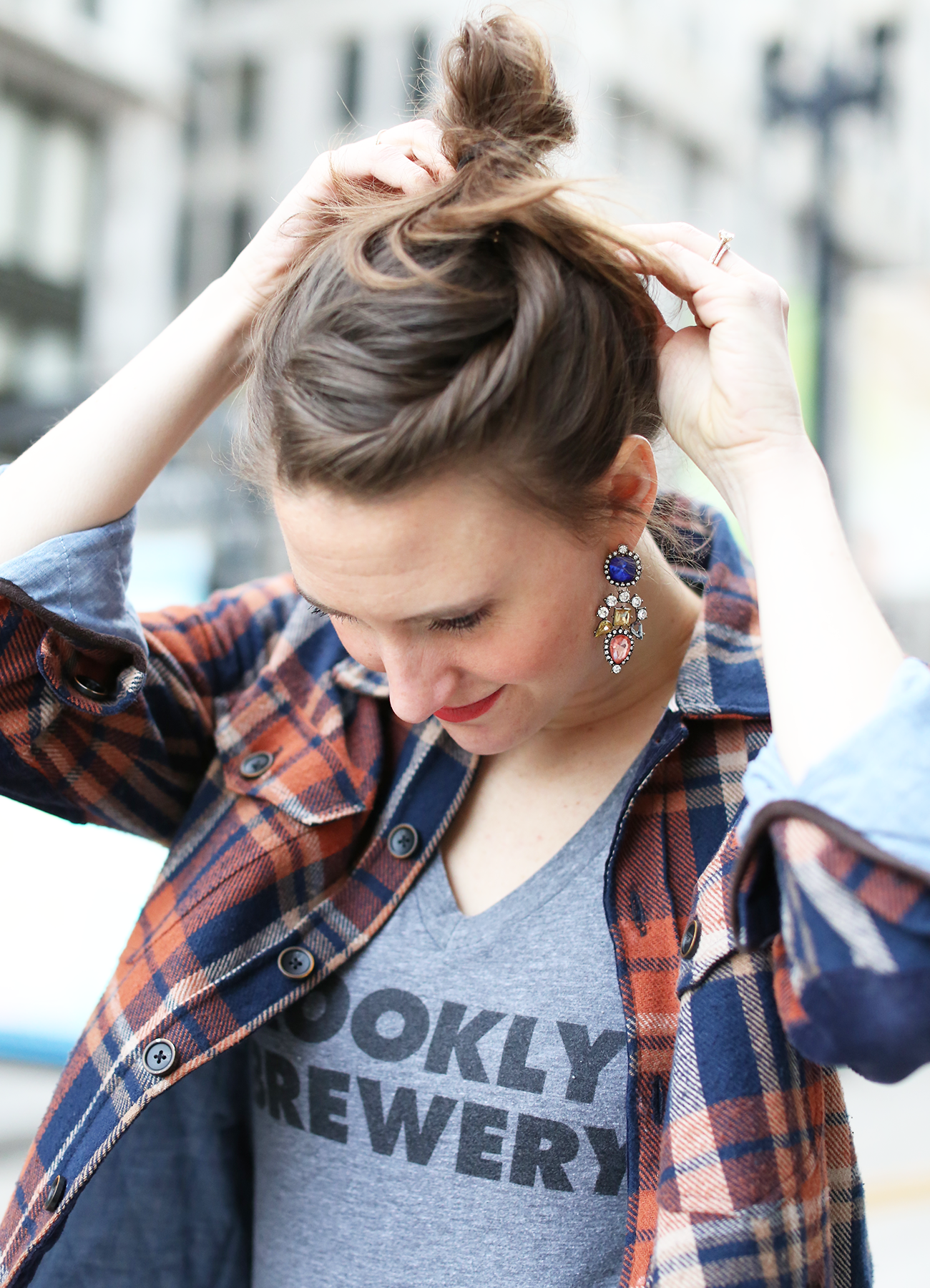 Added bonus: This post is for the ladies and the men! Since my jacket was bought at a men's store here in Chicago, I figured it was only appropriate to grab some picks of fun jackets that work for both sexes. After all, menswear fashion is in right now, especially for the ladies. These picks are perfect for the transition to Spring!
Shop the picks below!
Photos by Maya of Charmingly Styled