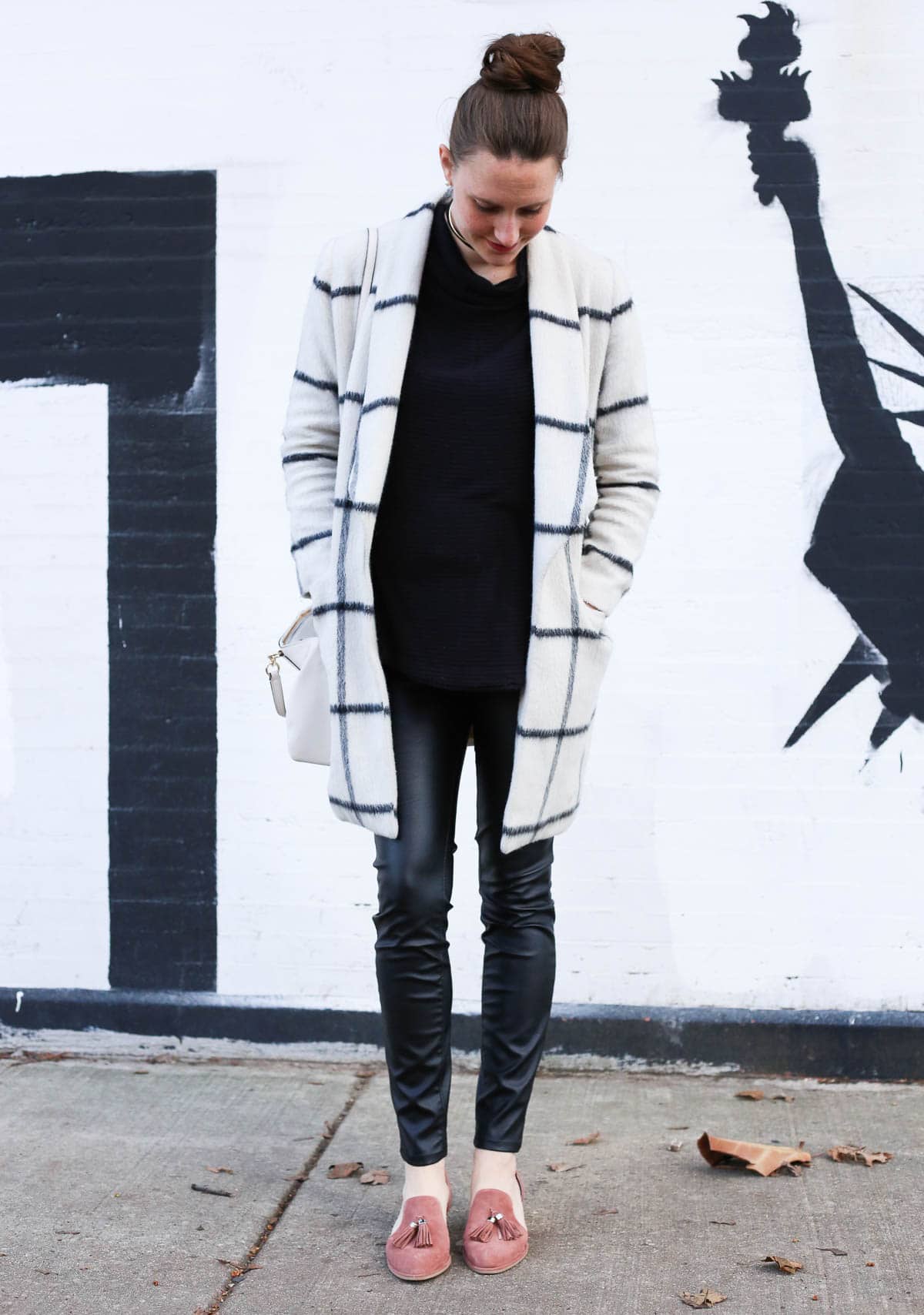 I recently had a moment where I was overcome by an extreme case of shoe love.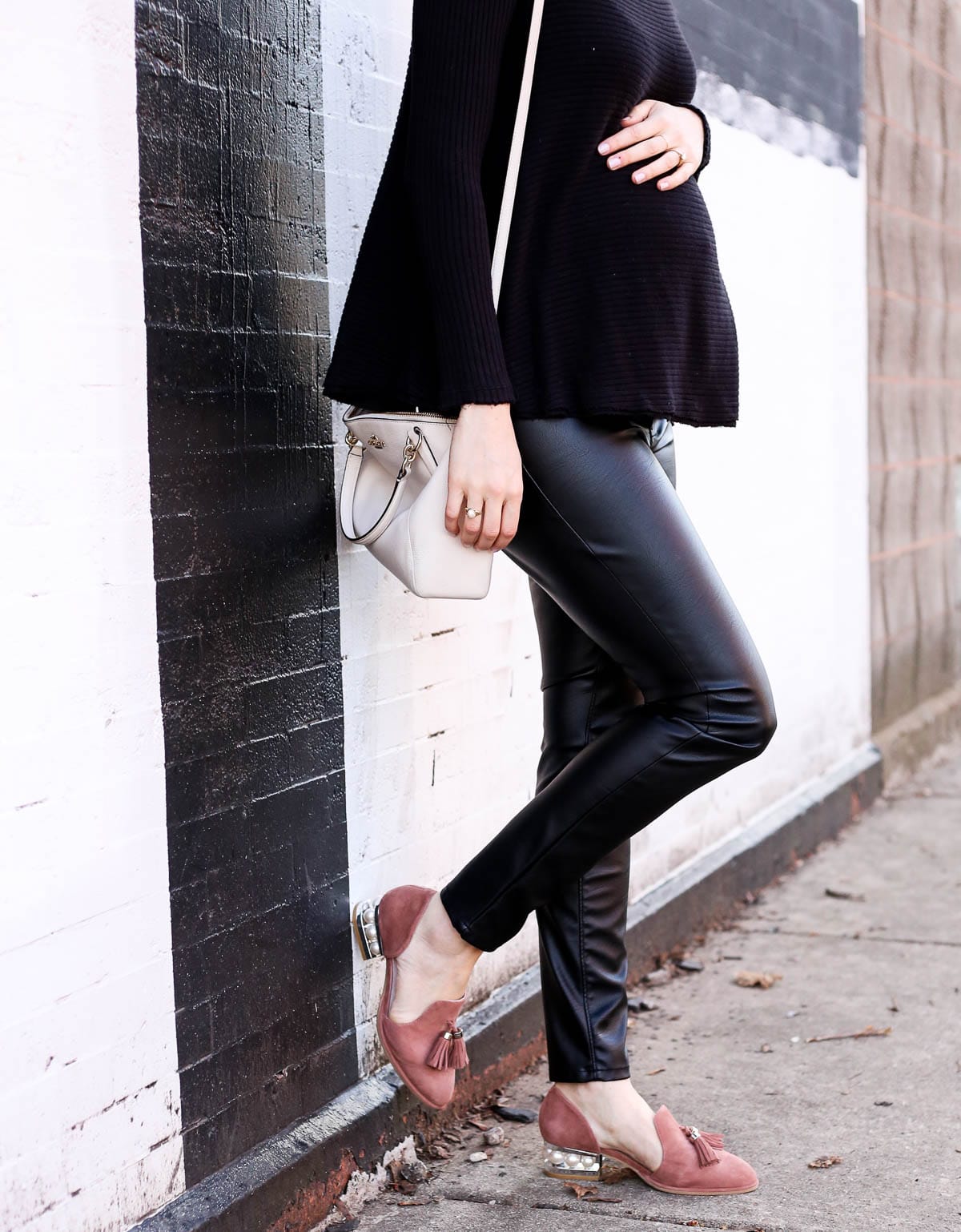 You know the drill. You're perusing the store and all of a sudden, there they are. You gasp. You smile. You stop mid-step, veer to the sales associate, ask to try said shoes on IMMEDIATELY, then purchase them before you even have the chance to say, "I love these."
That's exactly what happened when I came across these amazing Jeffrey Campbell oxfords. You may have noticed that recently I'm all about oxfords — they're stylish yet so comfortable, which is the perfect combination for a preggo who's feet hurt after about 2 minutes of walking. I love them with pants, skirts, the works. Pretty much anything. And when they're blush, have tassels, and PEARLS in the heels to top it all off….well then, you can consider me a fan girl to the extreme.
In this look, I paired the oxfords with faux leather pants (also loving these ones), a Free People black turtleneck that is so comfortable, layered choker necklaces (Gold options here & here, and black options here & here) and little pearl earrings to tie the shoes with it all. It was a really fun look in which I felt equal parts classy, feminine and trendy.